Island High School teacher Jeannie Llewellyn and her Fab Lab students have expanded their toy cochlear implant transmitter project to include more students from the Deaf/Hard of Hearing Program. Their work culminated with a small event where students and families could pick up personalized teddy bears fitted with a toy CI transmitter and talk to the student designers.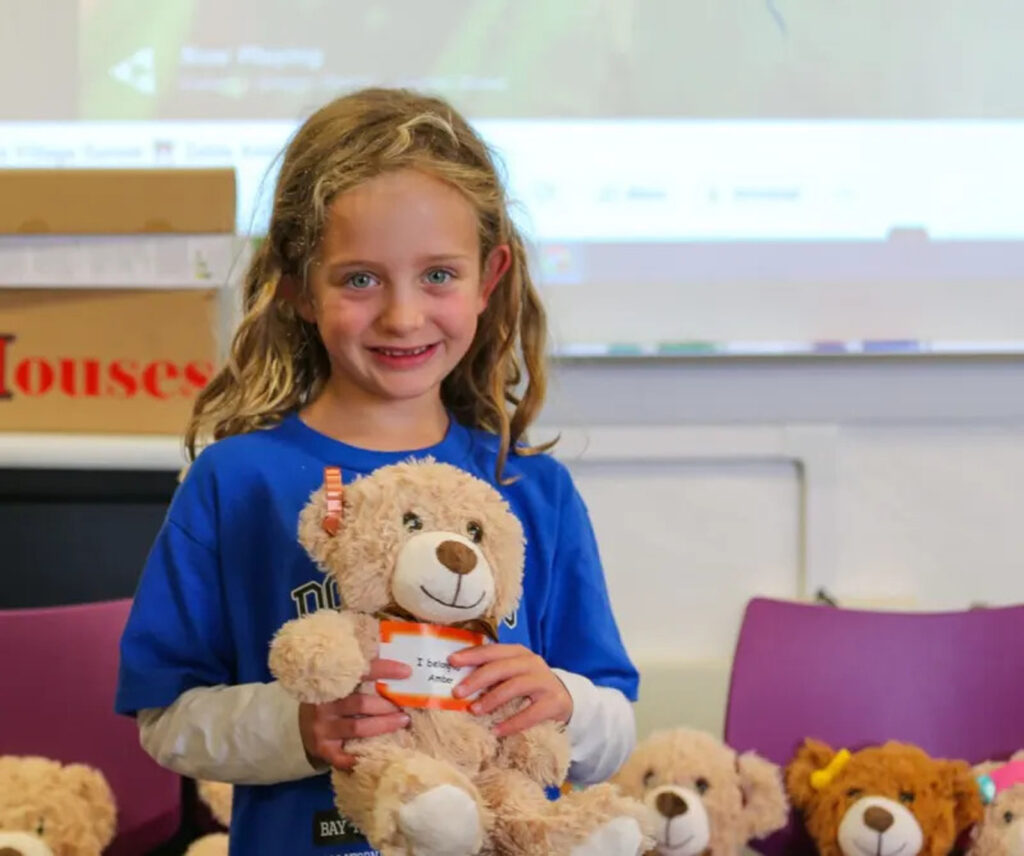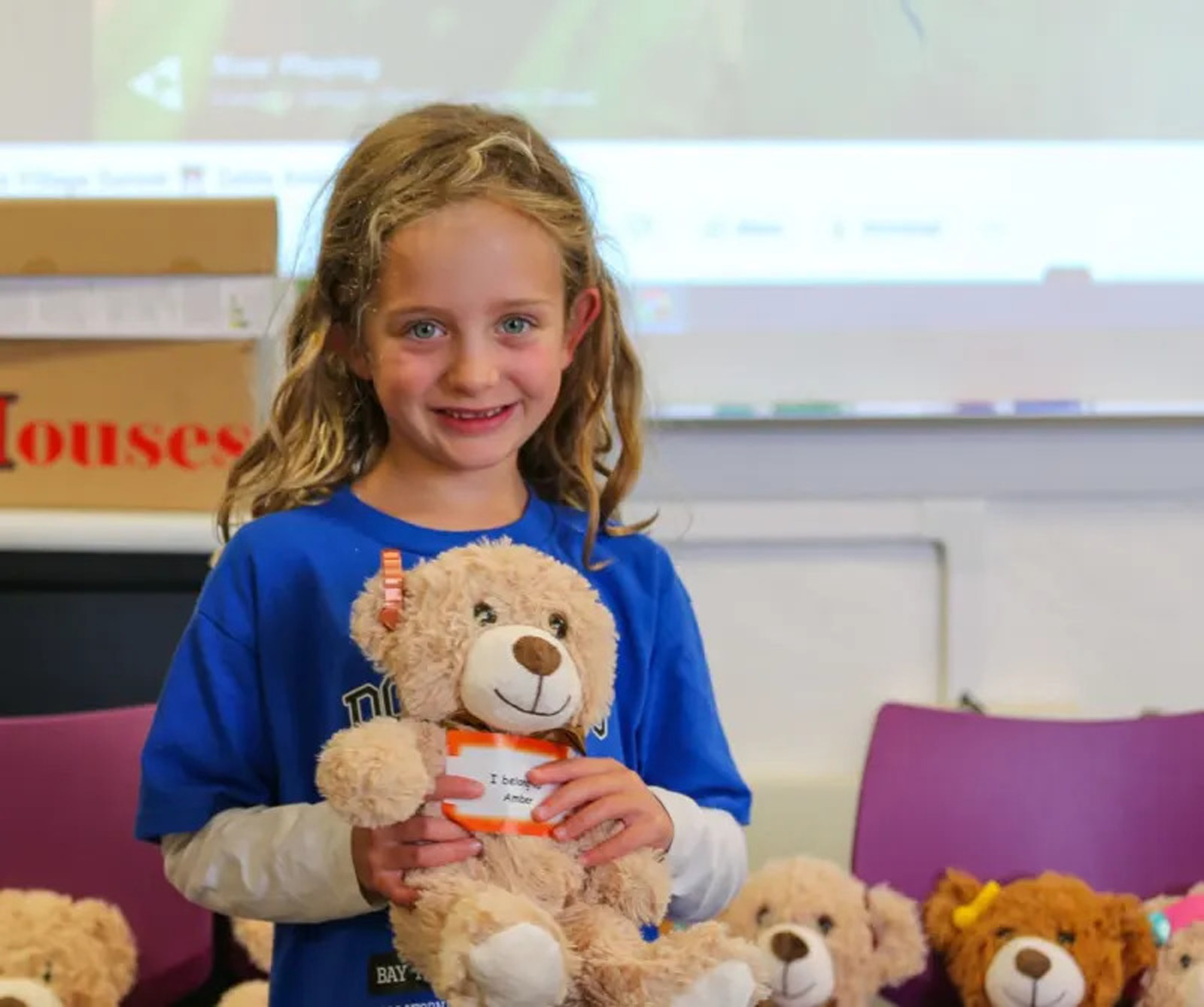 The project started in April, when students in the Island High Engineering and Design CTE class—in collaboration with teachers Jeannie Llewellyn, Viki Egyed and Mary Grace Basco, a Deaf/Hard of Hearing teacher—designed a toy cochlear implant (CI) transmitter to help one of Basco's active kindergarteners with autism, who is also deaf, learn how to reposition the device on her head when it falls out. With a CI implant, transmitters magnetically connect to implanted receivers, so the student loses auditory input to the receiver if the transmitter is not connected correctly.
Students spent several weeks collaborating on this project and creating prototypes. Junior Adam Best-Leung developed a prototype that included teeth to assist in gripping the bear's ears. Their design influenced future designs from other students. Some students started personalizing the toy CI transmitters, adding imprints of Spiderman, robots, and animals and creating them in bright colors. Junior Jesus Guandique Munoz created five toy devices for students. The group, as a whole, worked hard on this project.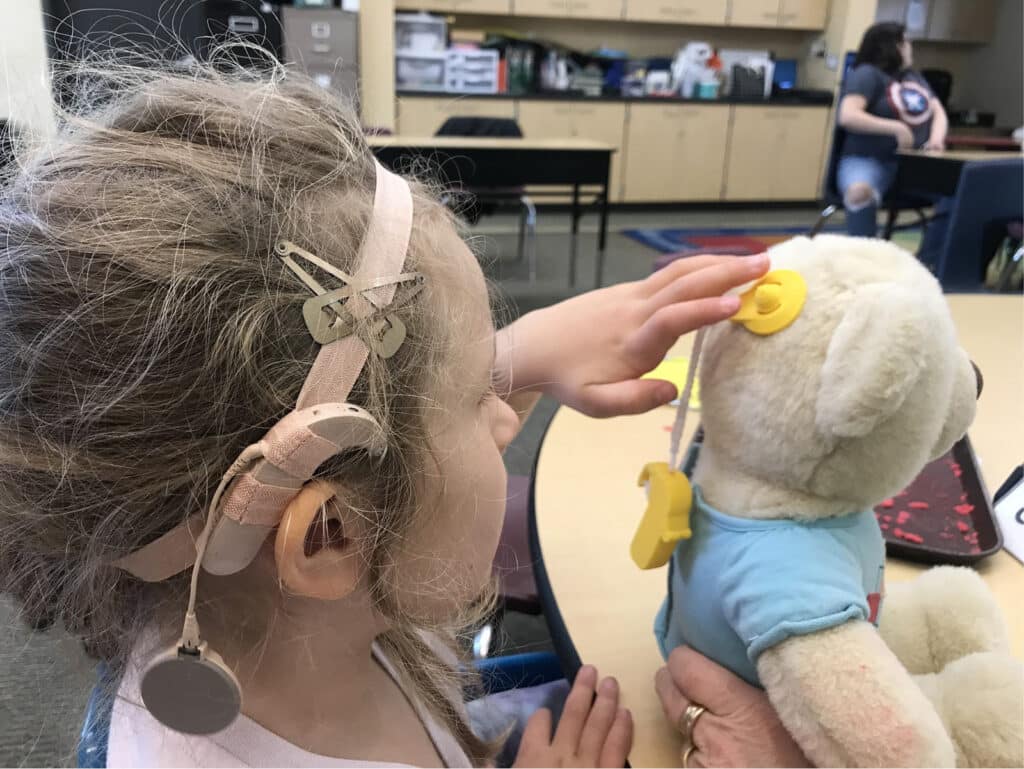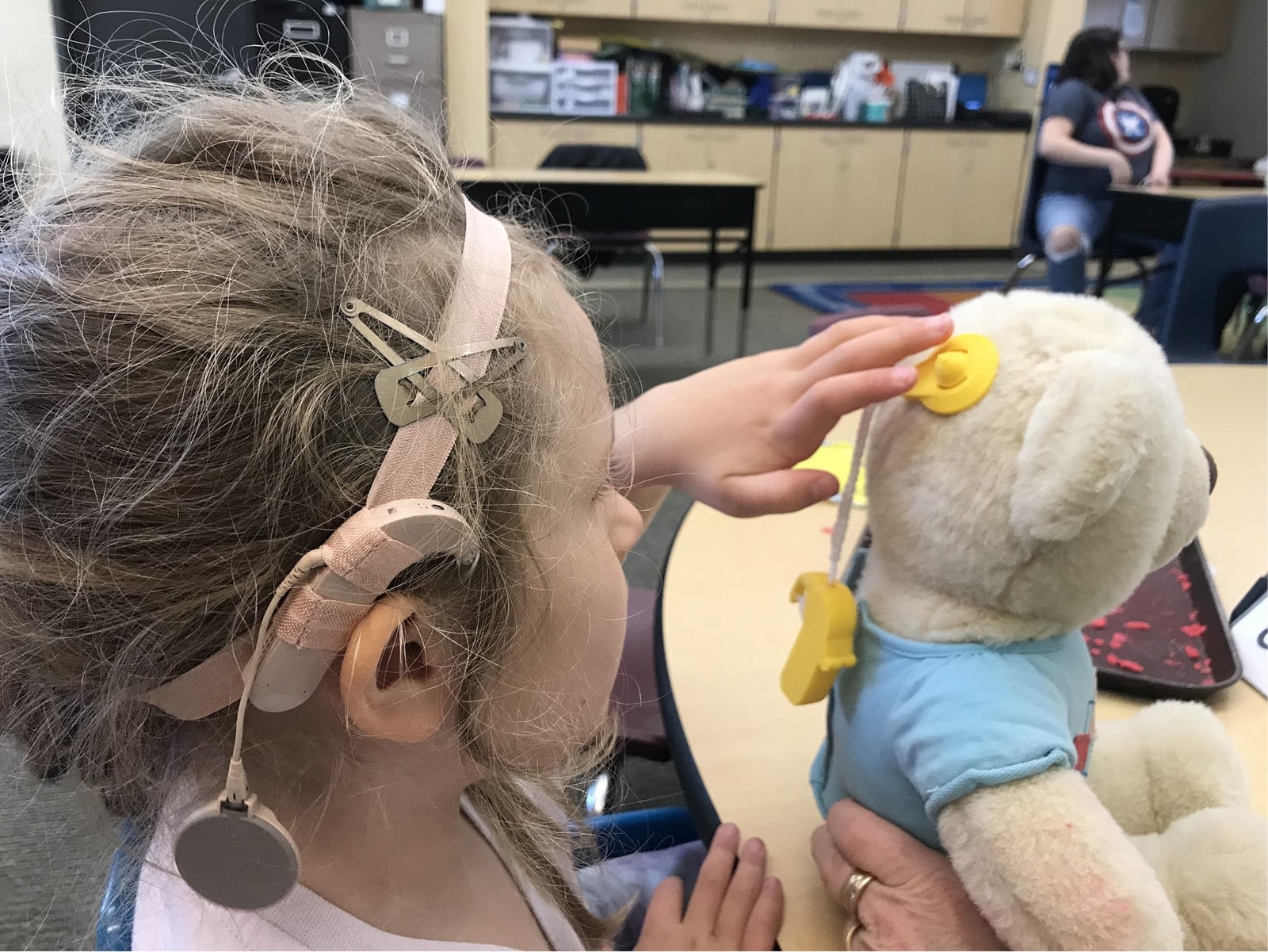 "It really allowed the students to work hands-on in a real design environment with "clients" and "users," meet deadlines (or not), test their prototypes, and modify (iterate) as needed," said Llewellyn.
Amber Amstutz, a Bay Farm School first grader who came to pick up her toy device, liked that the Island students personalized the projects. She explained that she personalizes her hearing device, which is customizable, with glitter pieces and colors like pink and purple.
Island High principal Ben Washofsky noted how the event and the opportunity for student designers to meet with their student and family clients had a tremendous, beneficial impact on the students.
"I'm so proud of the work our students did and grateful for the support of the awesome staff involved," said Washofsky.