Board also recommends six underwater parcels and elects new president.
The Planning Board held a public hearing on September 26 and unanimously recommended that the City Council adopt the Draft Housing Element 2023-2031 and related zoning amendments. These recommendations were based on extensive public engagement over the past two years, including more than 25 public meetings with various City boards, commissions, and community groups.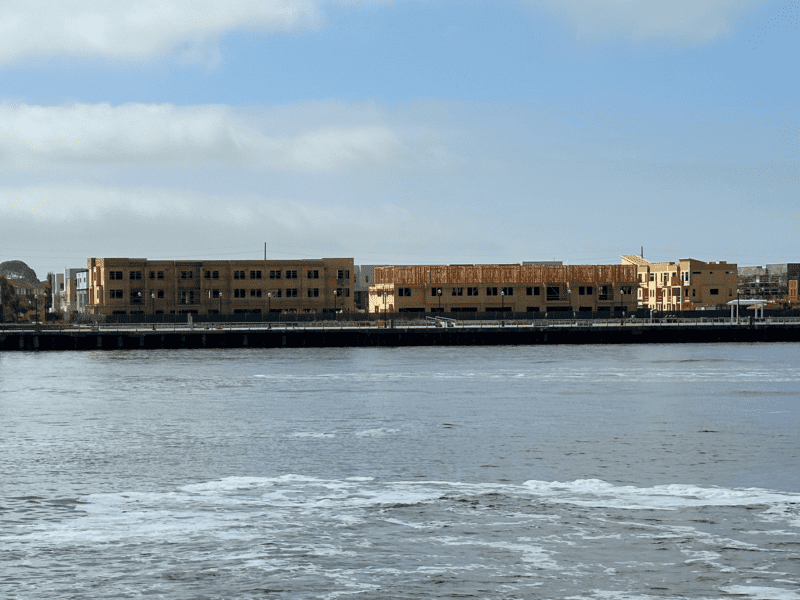 Updated Draft Housing Element moves forward
The Draft Housing Element includes recent changes in response to public comments received. For instance, the Housing Element Working Group had commented that the most significant constraint to affordable housing in Alameda is the need for financial subsidies. In response, the revised draft discusses a plan to hold public hearings on the merits of placing a local bond measure on the ballot to help fund affordable housing.
The draft also discusses considering changes to the Substantial Rehabilitation Program to create below-market-rate loans for lower income homeowners to build accessory dwelling units (ADU). An ADU is a secondary house or apartment on a primary home's lot.
However, Building, Planning, and Transportation Director Andrew Thomas also noted that staff did not adopt many changes recommended by the Alameda Architectural Preservation Society (AAPS) and Alameda Citizens Task Force (ACT). Many comments were related to disagreements with the City on the appropriate level of upzoning necessary to meet the Regional Housing Needs Allocation (RHNA) target of building 5,353 new housing units by 2031.
Director Thomas affirmed that the California Department of Housing and Community Development (HCD) advised that they will not approve Alameda's Housing Element without citywide upzoning, allowing greater housing density. Paul Foreman of the Alameda Citizens Task Force (ACT) questioned whether this was true for residential zones R1-R6, noting that ACT has been unable to verify this statement with HCD.
The City affirmed that they received a letter from HCD in late August, stating that the Draft Housing Element complies with state law provided that the housing programs, including zoning amendments, are adopted and implemented. City staff will present the final draft Housing Element to the City Council on November 15.
Submerged Parcels Along Fernside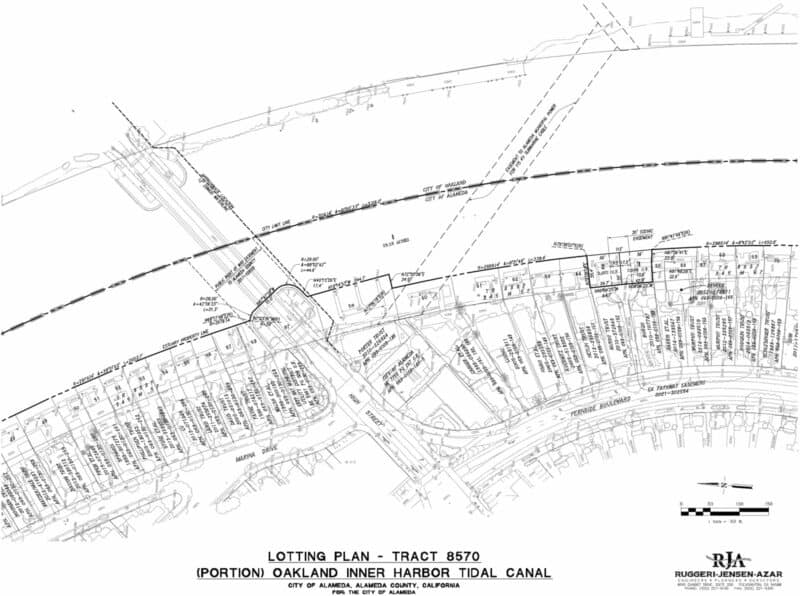 In other business, the Board adopted a resolution recommending City Council approve a tract map to create six new submerged parcels adjacent to six upland residential properties on Fernside Boulevard. The subdivision is to transfer ownership from the City of Alameda to the adjacent property owners.
Historically, the U.S. Army Corps of Engineers (COE) owned the submerged parcels; property owners on Fernside leased the parcels to support small docks, piers, or boathouses. In 2015, the COE transferred, at no cost, the Alameda side of the Oakland Inner Harbor Tidal Canal to the City.
In 2016, City Council approved a map to divide the property into 99 individual parcels and transferred 92 parcels to adjacent property owners at fair market value. However, Council did not create parcels adjacent to the three public access pathways leading from Fernside Boulevard to the shoreline. As a result, two property owners on each side of the three pathways did not have the opportunity to acquire the water areas behind their homes.
In 2019, Council directed staff to create parcels for these remaining six property owners. The City will retain the open water parcel, preserving it for navigation through the Tidal Canal.
Board Election
As its final regular agenda item, the Planning Board elected Teresa Ruiz, a principal at TCA Architects, as its new president, and Hanson Hom, a former Assistant City Manager and Community Development Director, as its new Vice President.
Contributing writer Karin K. Jensen covers boards and commissions for the Alameda Post. Contact her via [email protected]. Her writing is collected at https://linktr.ee/karinkjensen and https://alamedapost.com/Karin-K-Jensen.