The California Department of Housing and Community Development (HCD) has notified the City of Alameda that the City's Draft General Plan Housing Element is in substantial compliance with state housing law. The Housing Element, submitted by the City as part of its General Plan process for review by HCD, details the steps and strategies required to accommodate existing and projected demand for housing on the island.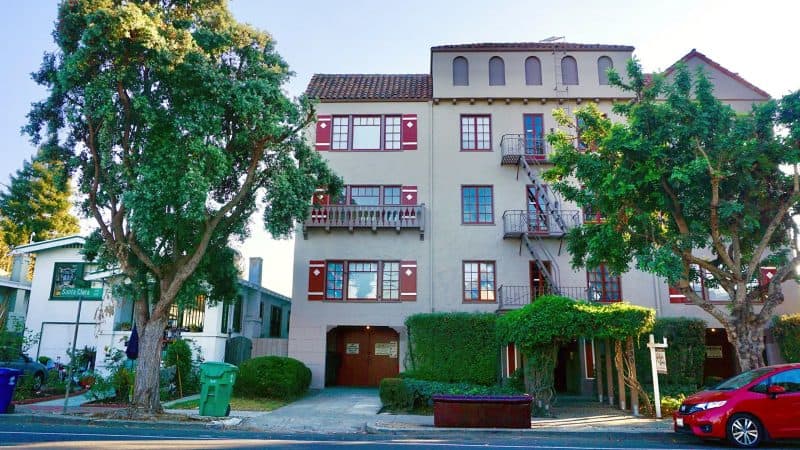 New homes on the horizon
The eight-year plan lays the groundwork for the City to increase housing production by approximately 5,300 new units between 2023 and 2031. The plan also aims to create inclusive neighborhoods and remove barriers to housing for vulnerable communities, in addition to preventing and ending homelessness. Developed along with multiple stakeholders, including local residents and business owners, through extensive community outreach earlier this year, the plan has been hailed by Planning, Building and Transportation Director Andrew Thomas as "quite an achievement."
Alameda's Housing Element is part of a multi-year, regional effort to boost housing supply and affordability statewide. Since 1969, state law has mandated that local governments determine the number of new homes that must be built—and how affordable the homes must be—to address the housing needs for residents at all income levels. The Association of Bay Area Governments (ABAG) coordinates the planning effort in the Bay Area as part of the Regional Housing Needs Allocation (RHNA) process, which occurs in 8-year cycles. The 2023-31 process is the sixth 8-year cycle, for which ABAG must allocate the state's mandate of accommodating 441,176 new housing units to municipalities in the nine-county region.
Breakdown of allocated funds for Housing Element
Allocations are further categorized into four income brackets as defined by HCD:

Very Low Income (representing 30 to 50 percent of local area median income, or AMI)
Low Income (50 to 80 percent of AMI)
Moderate Income (80 to 120 percent of AMI) and
Above Moderate Income (120 percent of AMI or greater).
As such, the Draft Housing Element has divided Alameda's 2023-31 allocation of 5,353 new units into:
1,421 Very Low Income units (27 percent of total)
818 Low Income units (15 percent of total),
868 Moderate Income units (16 percent of total) and
2,246 Above Moderate Income units (42 percent of total).
To address the housing needs for the upcoming RHNA cycle, the Draft Housing Element outlines a series of policies and programs to identify optimal locations on the island for new housing and address historic and current inequities in housing practices. Policies include constructing a wide range of different housing types, inclusionary zoning, removing discriminatory development standards, and much more. The City has also identified Alameda Point and zoning amendments to shopping centers, high-frequency transit corridors, and residential districts citywide as key programs to facilitate housing construction.
A long road
HCD's decision comes nearly two years after Alamedans rejected Measure Z, the ballot measure that would have repealed City Charter Article 26 (known as "Measure A") that prohibits multifamily housing and residential densities greater than one unit per 2,000 square feet. In November 2021, HCD declared that State housing law conflicts with and therefore preempts Article 26, deeming it unenforceable and clearing the path for the RHNA process to continue.
With the State's acknowledgement of the Draft Housing Element, the Alameda Planning Board will hold a public hearing on Monday, September 12, to review and receive public comment on the plan. The full agenda for next Monday's meeting, which begins at 7:00pm, can be found here.

Ken Der is a contributing writer for the Alameda Post. Contact him via [email protected]. His writing is collected at AlamedaPost.com/Ken-Der.