On February 2, Alameda Unified School District (AUSD) held its third community meeting to discuss the proposed phase-out of Bay Farm Middle School (BFMS). District Superintendent Pasquale Scuderi says that AUSD operates more facilities for its students than other Alameda County districts and argues that low enrollment and high attrition at BFMS indicate a need to discontinue the program. Scuderi proposes that the savings, estimated at $300,000 per year, go toward full-day kindergarten and more specialist teaching staff, such as for music and physical education.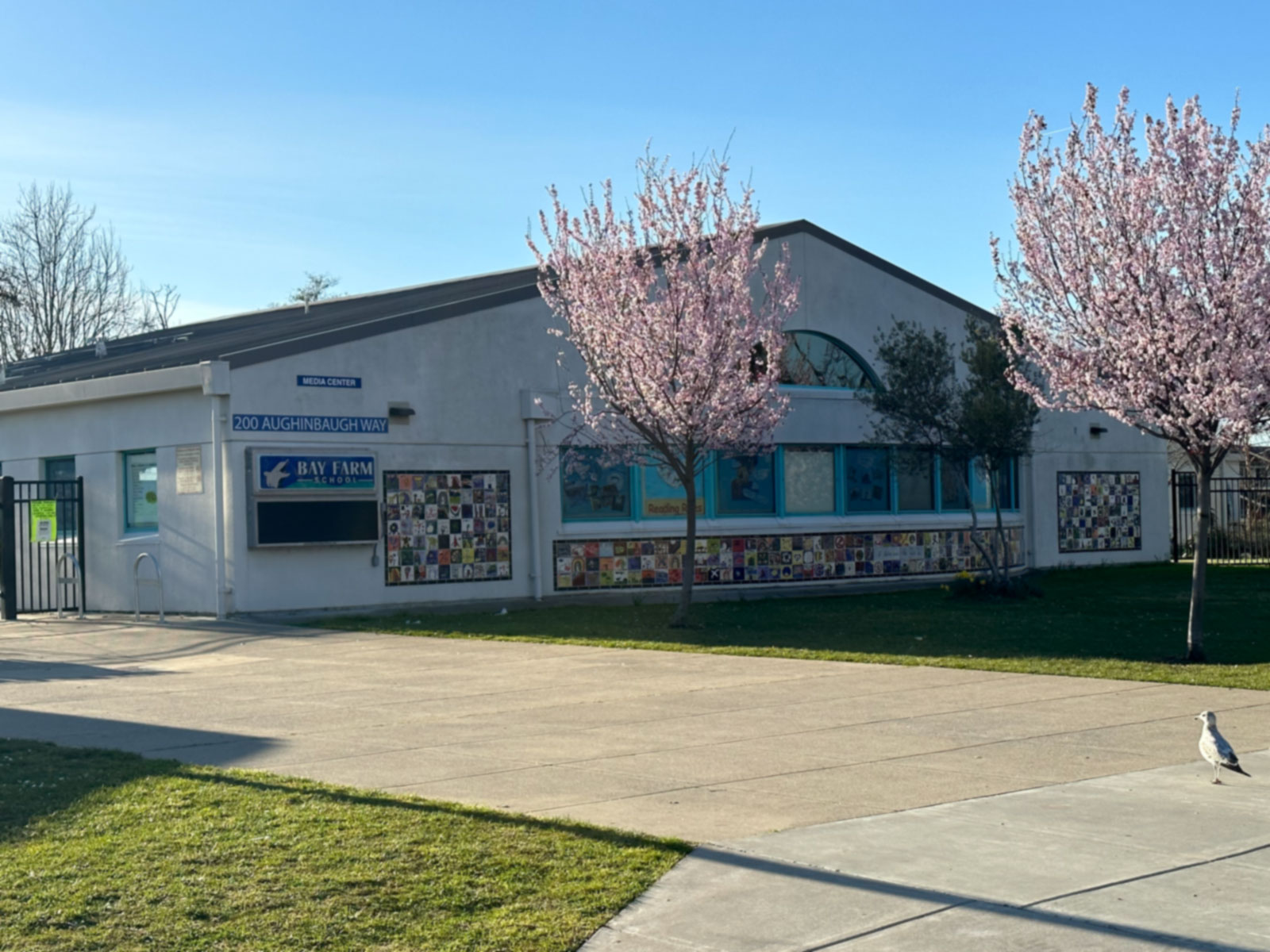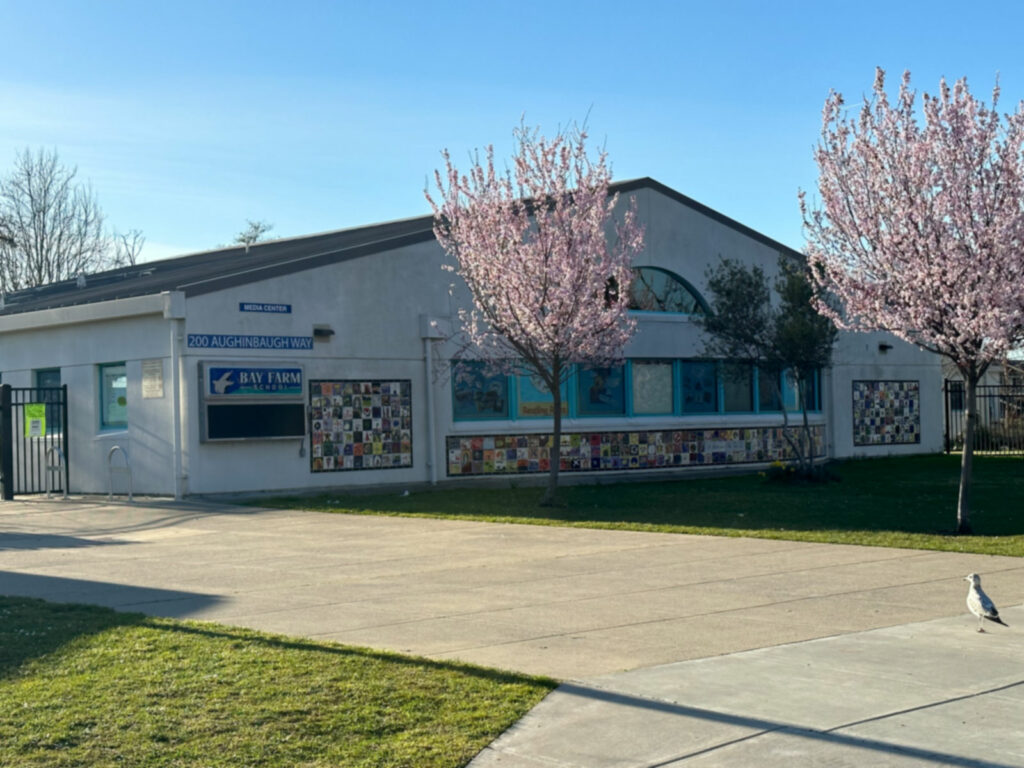 Previously, news of the potential shutdown at the January 10 Board of Education meeting sparked community organizing and a protest. The outcry led Scuderi to inform parents that the Board would provide an opportunity for community input at its January 24 meeting and delay its final decision until February 14. He also held a meeting with Bay Farm School parents on January 26.
Public comment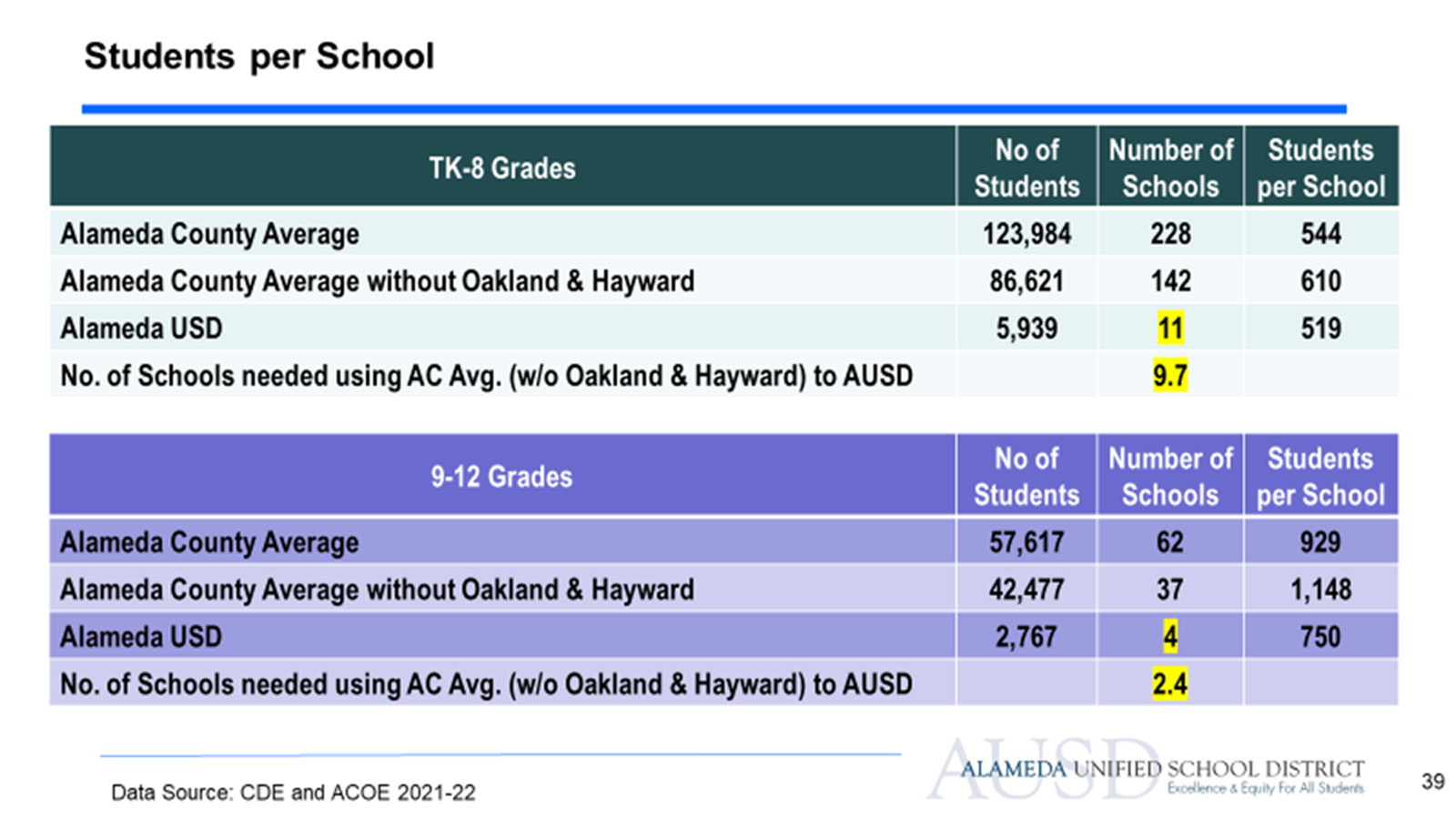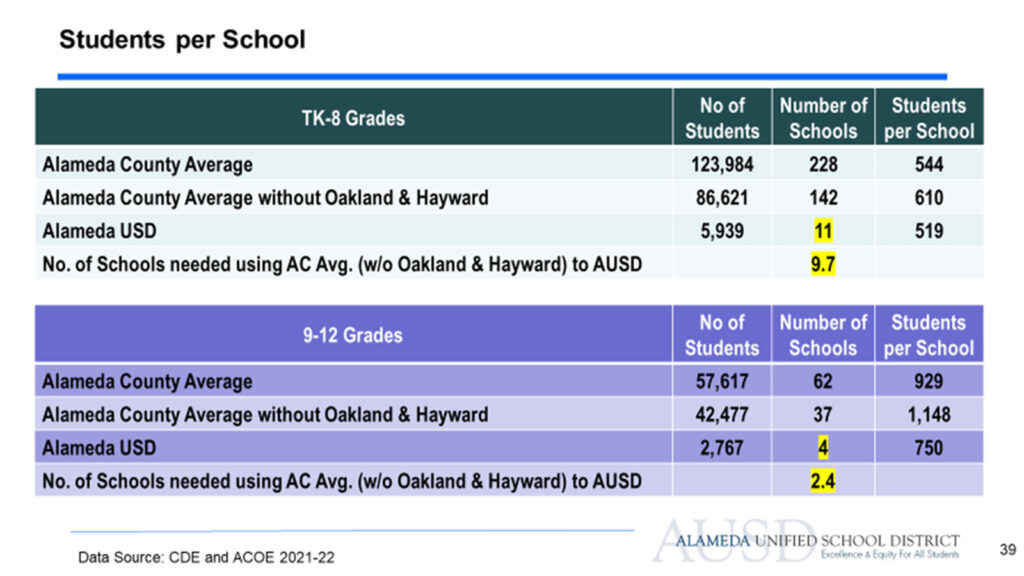 Two dozen public speakers participated in this third community meeting, with some parents submitting written questions in advance.
Major comment themes were:
Some students need a small school environment to thrive. Many parents were adamant that their children require a small school environment. While most declined to specify why, citing privacy, Jen said that as a parent of a neurodivergent child, it had given her peace of mind knowing there would be a safe space for her child to attend. She believes BFMS's intimate setting helps many students overcome mental health issues. Brooke asserted that the Board was providing no option but charter or private schools for students who need a smaller school. Amanda noted her family had moved to Alameda specifically so her child could be in BFMS's smaller environment.
The Board should delay closure so parents can locate, or the District can develop, suitable alternatives. One speaker noted that the Board has been internally discussing closure since August. She questioned the push for closure this late in the school year when it is harder for families to find alternate schools that meet their students' needs. Amanda asked the Board to delay closure to allow families to make contingency plans for kids that don't do well in larger settings. Kjerste asked why not complete the Wood Middle School (WMS) upgrade, where approximately $50 million in renovations are planned, then bring Bay Farm teachers over as a team.
Closing a top-performing school is unwise. Some speakers questioned why AUSD would close part of an AUSD California Distinguished School (kindergarten through fifth grades would remain open). Speaker Mitchell asked how AUSD would duplicate what makes BFMS so successful at the remaining schools.
Superintendent's response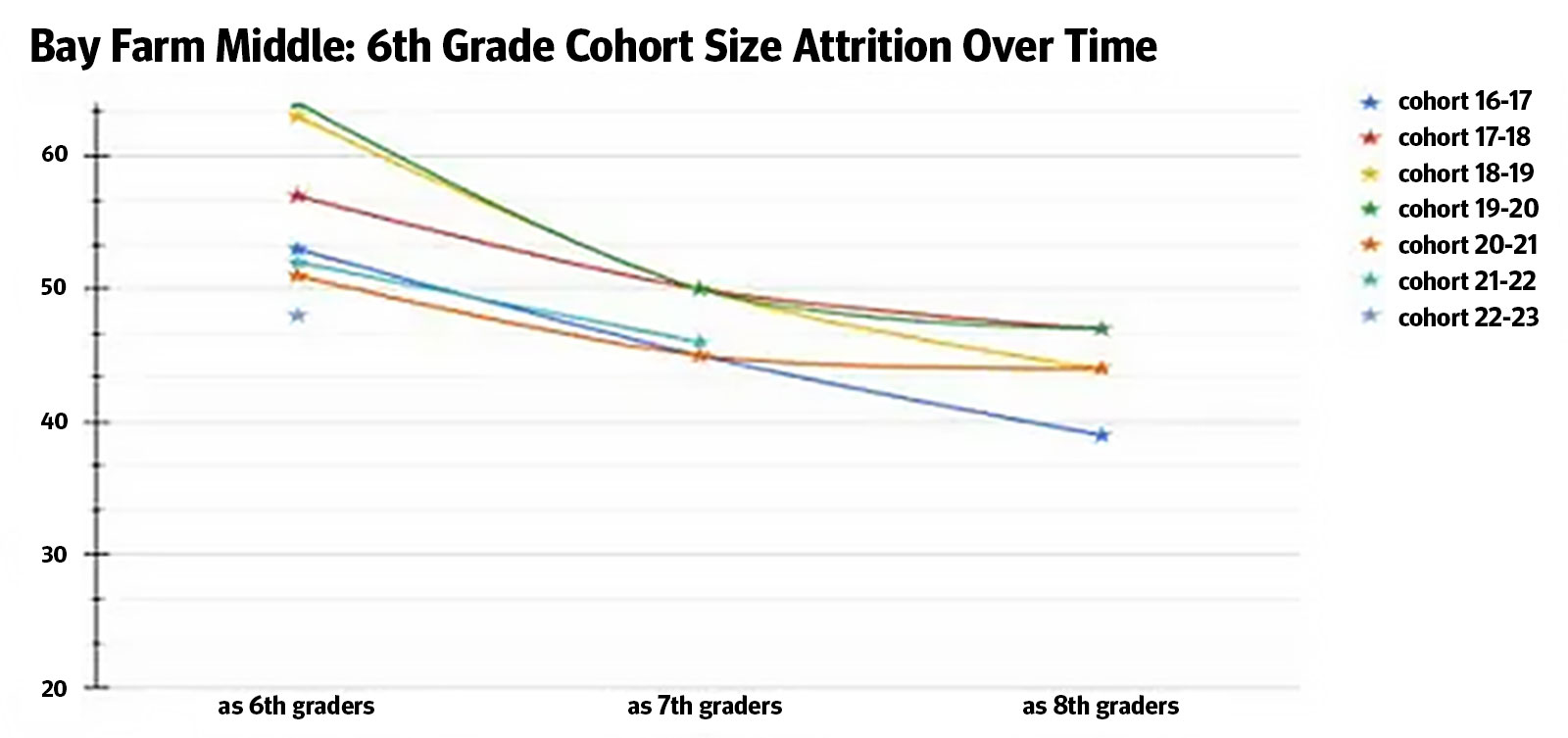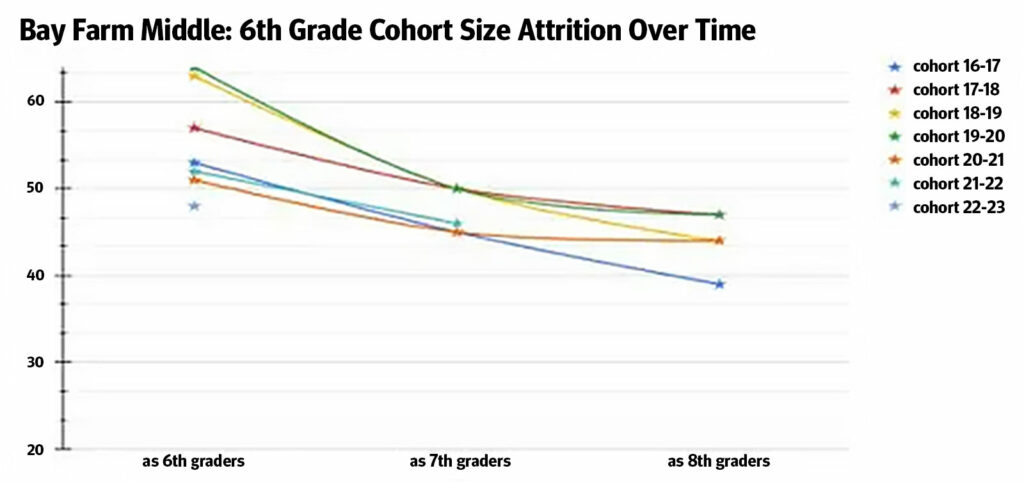 Superintendent Scuderi said he didn't dispute that a smaller environment may benefit some students. Still, he questioned whether the good work at BFMS could be prioritized over "conspicuous deficits" in the district's foundational model, chiefly the lack of a universal full-day kindergarten, which he holds as the highest priority for combating declining enrollment. His other priority is a new standard elementary school schedule that he believes will benefit all learners, especially those with special needs, and that hiring additional specialist staff would make this possible. He said it's a question of placing resources where they benefit the most kids and argued that delaying closure would delay or prevent AUSD from addressing these priorities.
Scuderi said he was aware of suggestions that BFMS serves AUSD's "most vulnerable students." Still, he argued that BFMS's special education program is limited regarding who can access the program or be accommodated. He noted that the district's most vulnerable students who have extensive needs or require intensive special education support attend Lincoln or Wood middle schools. He expressed confidence that their qualified teams or those at Encinal High School Junior Jets could serve BFMS students with Individual Education Plans or 504 plans. The Superintendent's written responses to additional questions are available online at the AUSD FAQs on Bay Farm Middle School web page.
What's next
Superintendent Scuderi will facilitate another opportunity for public comment at the February 14 Board of Education meeting. The Board will make its decision regarding BFMS closure at that meeting. Information on how to attend the meeting on Zoom will appear on the Board's Agenda web page before the meeting.
Contributing writer Karin K. Jensen covers boards and commissions for the Alameda Post. Contact her via [email protected]. Her writing is collected at https://linktr.ee/karinkjensen and https://alamedapost.com/Karin-K-Jensen.