Many expressed frustrations over school closure proposal during busy Zoom meeting.
At its meeting on January 24, the Board of Education got an earful from Bay Farm, Maya Lin, and Earhart parents, students, and teachers upset by the proposed closure of Bay Farm Middle School (BFMS) and proposed changes in funding for innovative art and science programs at Earhart and Maya Lin Elementary Schools.
Previously, the Alameda Post reported that news of the potential BFMS shutdown led to community organizing and a protest. The outcry led Alameda Unified School District (AUSD) Superintendent Pasquale Scuderi to inform parents that the Board would provide an opportunity for further community input at its January 24 meeting and delay a final decision until February 14.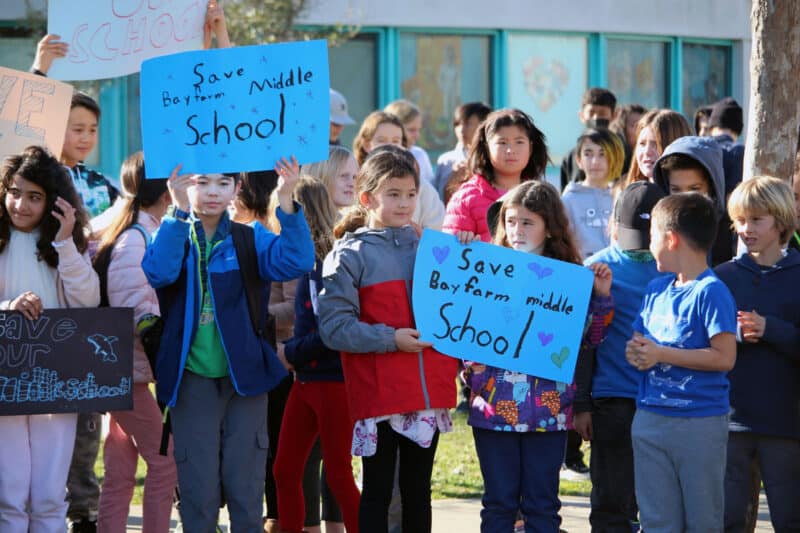 Packed meeting
By the time the Board reached the discussion of the Strategic Plan, the number of community participants had swelled to nearly 300, threatening to exceed the Board's Zoom capacity. Eighty-one of those participants requested to speak, prompting Board President Heather Little to limit each speaker to 90 seconds instead of the usual two minutes. The lion's share of speakers spoke in support of BFMS, with the remaining speaking in support of the innovative programs at Maya Lin and Amelia Earhart Elementary schools.
Where BFMS was concerned, major comment themes were:
Efficiency does not equal equity where educating students is concerned. Many said that their students thrived at BFMS because of its smaller community, where teachers get to know all the students and students get to know each other. Student Josh commented that this resulted in a calmer environment with fewer behavioral issues. Student Cruz said that because of his dyslexia, he needed a smaller school to be successful. Student Lila concurred that not everyone thrives in a large school.
Contrary to Scuderi's assertions, the district has not promoted BFMS fairly, contributing to its struggle to enroll students. In a letter to Board Member Ryan LaLonde, Alex pointed out that Bay Farm School is not noted as an open enrollment school on the district's School Site Locator. In contrast, other schools, such as Encinal Junior/Senior High, are indicated for open enrollment. An open enrollment school means a student can enroll there regardless of whether it is their neighborhood school.
Trust between the Board and the school community has been broken, given that the Board has been internally discussing closure of the school since August 2022, without community input. Speaker Roxanne commented, "If we have to have difficult conversations, then we really have to have them and get the community involved early, and not at the 11th hour."
Where Amelia Earhart and Maya Lin Elementary are concerned, major comment themes were:
The innovative art and science programs there should be considered core subjects, not add-on enrichment because they have contributed to the schools' success. Amelia Earhart Elementary was recently named a California Distinguished School (as was BFMS).
The district needs to focus on retaining and increasing diverse teachers. Cutting the innovative program at Maya Lin would do the opposite.
The PTA felt the burden was being placed on them to determine alternate funding sources to replace General Funding for the innovative programs.
Board discussion
Board President Heather Little commented that taking away something beloved is painful even when it's good for the whole. She asked what would happen to BFMS staff if the school was closed. A district representative responded that district teachers with the same teaching credential but the least seniority would be laid off.
Board Member LaLonde asked whether Scuderi would recommend the closure of BFMS even if it met its enrollment goals for the coming school year. Scuderi confirmed that he hadn't made his closure proposal contingent on sixth grade class size. He had earlier noted a ten-year pattern of declining district enrollment during the middle school years, with enrollment recovering in ninth grade. He asked in this context whether AUSD should continue to offer four options for these grades, particularly when space is available in three other programs.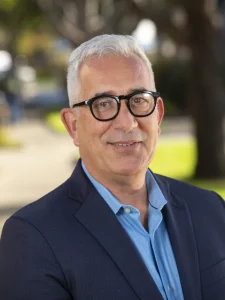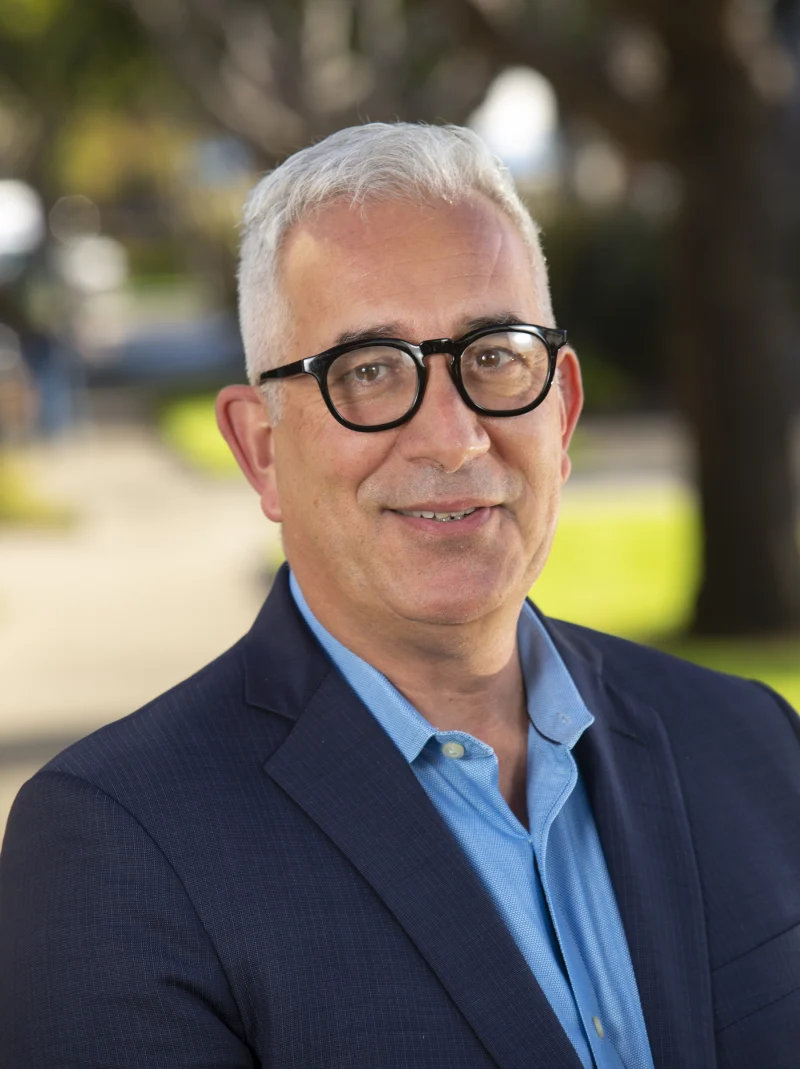 Alameda High School Student Board member Talia Katovsky asked where students from the new housing being built on Bay Farm would go. AUSD Chief Business Officer Shariq Khan responded that the new housing is high-density multi-family housing which tends not to generate students for the district. He said that students come primarily from single-family housing.
ASTI Student Board Member Evan Lu asked about alternative funding for the innovative elementary school programs. Scuderi answered that he believes Proposition 28 will provide some funding; the district will look into categorical unrestricted grants over the next couple of years as another possible source.
The Board of Education intends to make its final decision about the possible closure of BFMS and phase-out of using the General Fund to pay for innovative programs at Maya Lin and Earhart Elementary at its meeting on February 14.
Contributing writer Karin K. Jensen covers boards and commissions for the Alameda Post. Contact her via [email protected]. Her writing is collected at https://linktr.ee/karinkjensen and https://alamedapost.com/Karin-K-Jensen.