Search continues for third permanent City Manager in six years.
The Alameda City Council has approved a contract for Dirk Brazil to become the City's Interim City Manager. The City Council will formally consider hiring Brazil at its May 17, 2022 City Council meeting. If hired, he will oversee City operations while the City Council searches for a new permanent City Manager.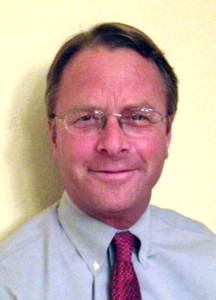 Brazil has over 35 years of experience working in State and local government. He retired from his role as City Manager of Davis, CA after just under three years in 2017, and previously served as Assistant County Administrator for Yolo County. After his retirement in 2017, he acted as Interim City Manager for South Lake Tahoe and as Interim Executive Director for the Yolo Habitat Conservancy. Before holding these positions, he held positions in the State Legislature, the Office of Lieutenant Governor Gray Davis, and for the California Department of Fish and Wildlife.
He was interviewed by the Tahoe Chamber while he served as Interim City Manager of South Lake Tahoe in 2018. When asked about his areas of focus, he said, "My job as interim city manager is to make sure that the trains run on time — council meetings are run efficiently, that staff reports are complete and that neither the council or the community are hit with surprises or unintended consequences. Ultimately, it's making sure that when a new, full-time city manager is hired, he/she can hit the ground running… At the end of the day, it's all about good decision-making and finding the resources to implement whatever policy direction the city council has given staff."
Brazil would replace Gerry Beaudin as Interim City Manager, a position he has held since May 3. Previously, Beaudin was Alameda's Assistant City Manager. But, on May 23, he starts as Pleasanton's City Manager. Beaudin was appointed to both posts on the same evening. Eric Levitt, Alameda's City Manager since 2019, left to become Fullerton's City Manager at the start of May. Jill Keimach, previous City Manager since 2016, left after conflicting with two City Councilmembers over hiring the new Fire Chief, leading to an almost $950,000 settlement in her favor. David Rudat served as Interim City Manager when Keimach was placed on paid leave by City Council in 2018.
If approved on May 17, Brazil would start on May 23, 2022. In accordance with CalPERS rules, he will be paid at the same salary as the last City Manager, $133.85 per hour, or just over $278,000 per year. As a CalPERS retiree, he is not eligible for employment benefits.