Dignity Village, Alameda's new transitional housing development near Alameda Landing, celebrated its grand opening on Wednesday May 3, with nearly 100 people in attendance. Elected officials, City staff, project partners, and members of the public gathered at the site at 2350 Fifth Street for speeches, refreshments, and a ribbon cutting.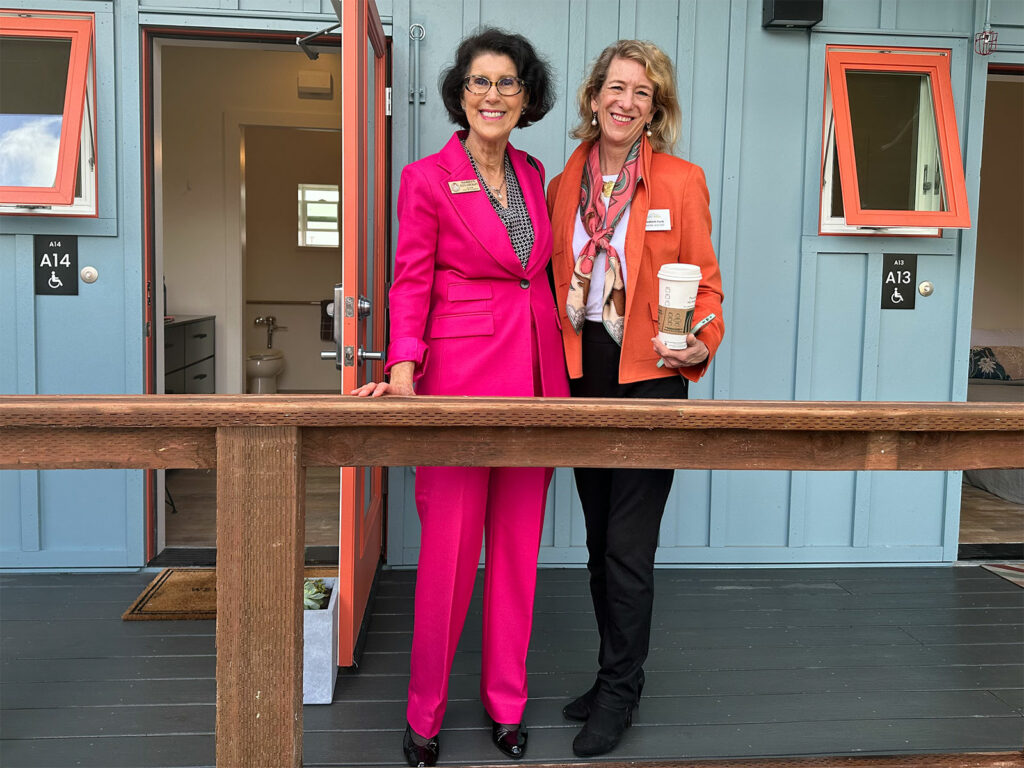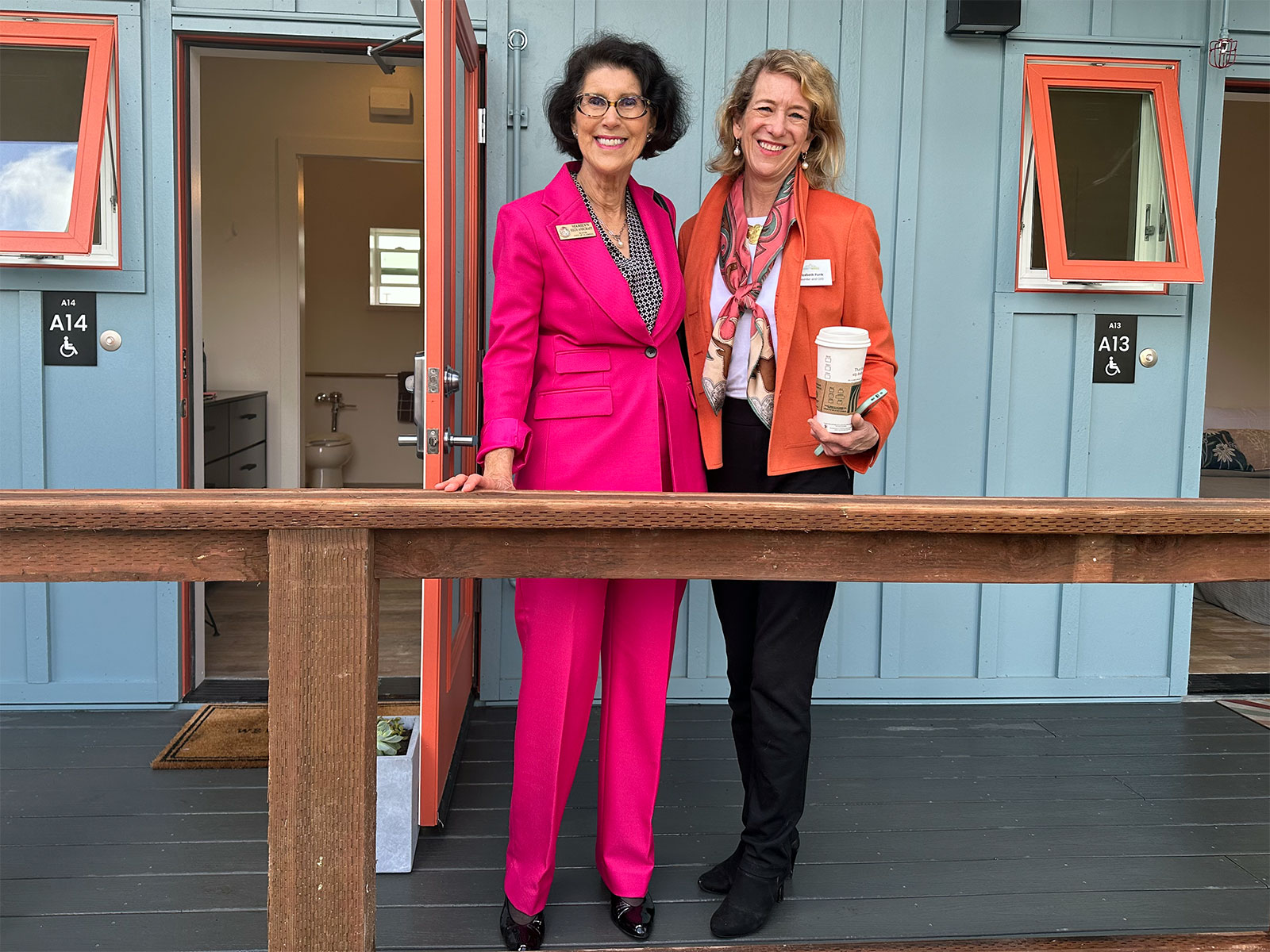 In just over a year, the project has gone from approval to groundbreaking to completion. Dignity Village features 47 units of interim supportive housing that will serve up to 61 unhoused individuals, including five units for transitional-age youth who are homeless or at risk of becoming homeless. The campus also includes parking and a dog run. The complex will be administered by DignityMoves and Five Keys Schools and Programs.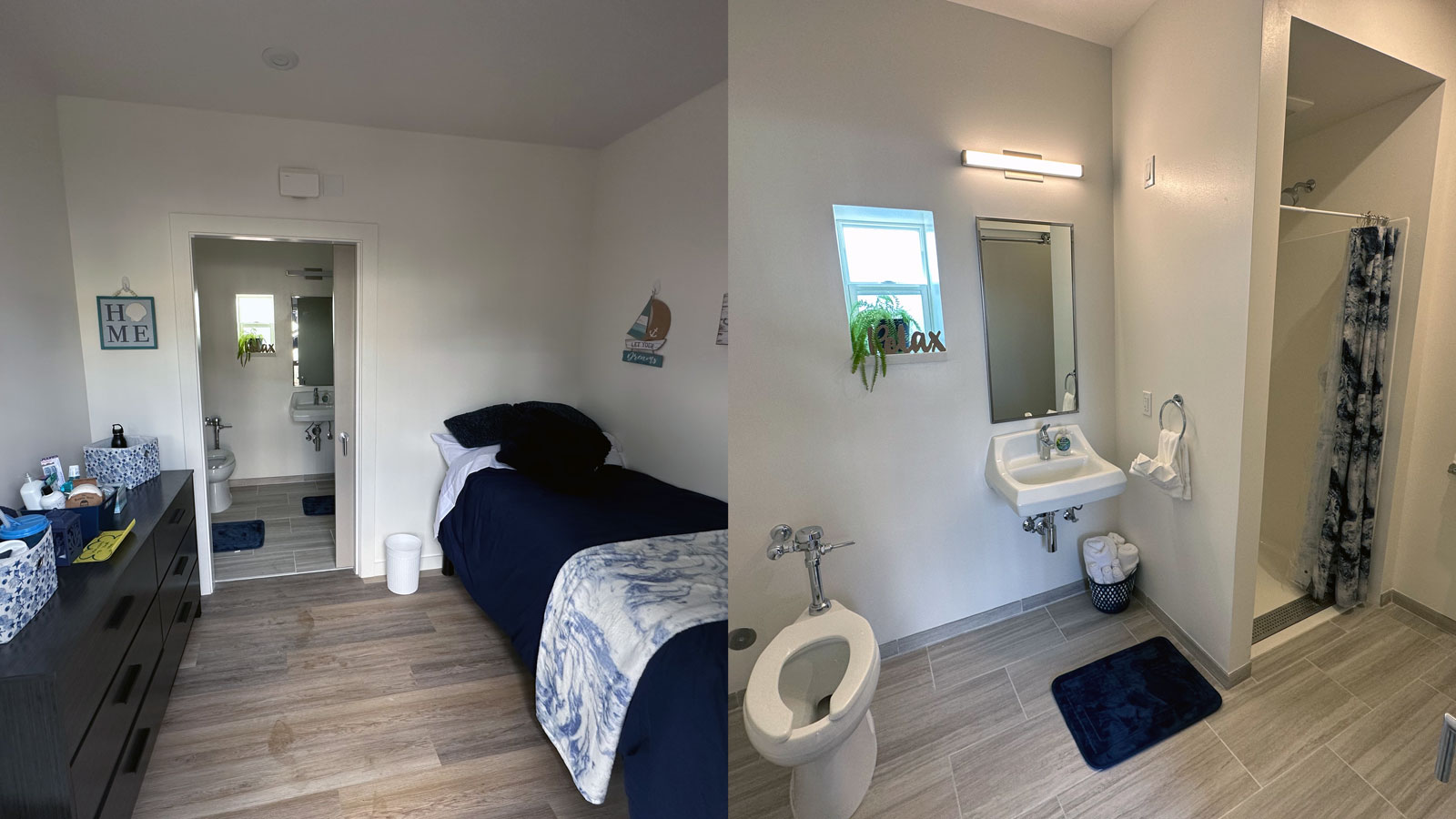 Each unit measures 138 square feet and has a private, en suite bathroom. Additional community buildings in Dignity Village include a dining space, meeting rooms, private offices for support services staff, and storage for resident belongings. Those in need of housing will be referred through the Homeless Management Information System, which is managed by the Coordinated Entry Program of Alameda County's Office of Homeless Care and Coordination (OHCC). For the initial housing placement, unhoused residents in the City of Alameda will be given priority.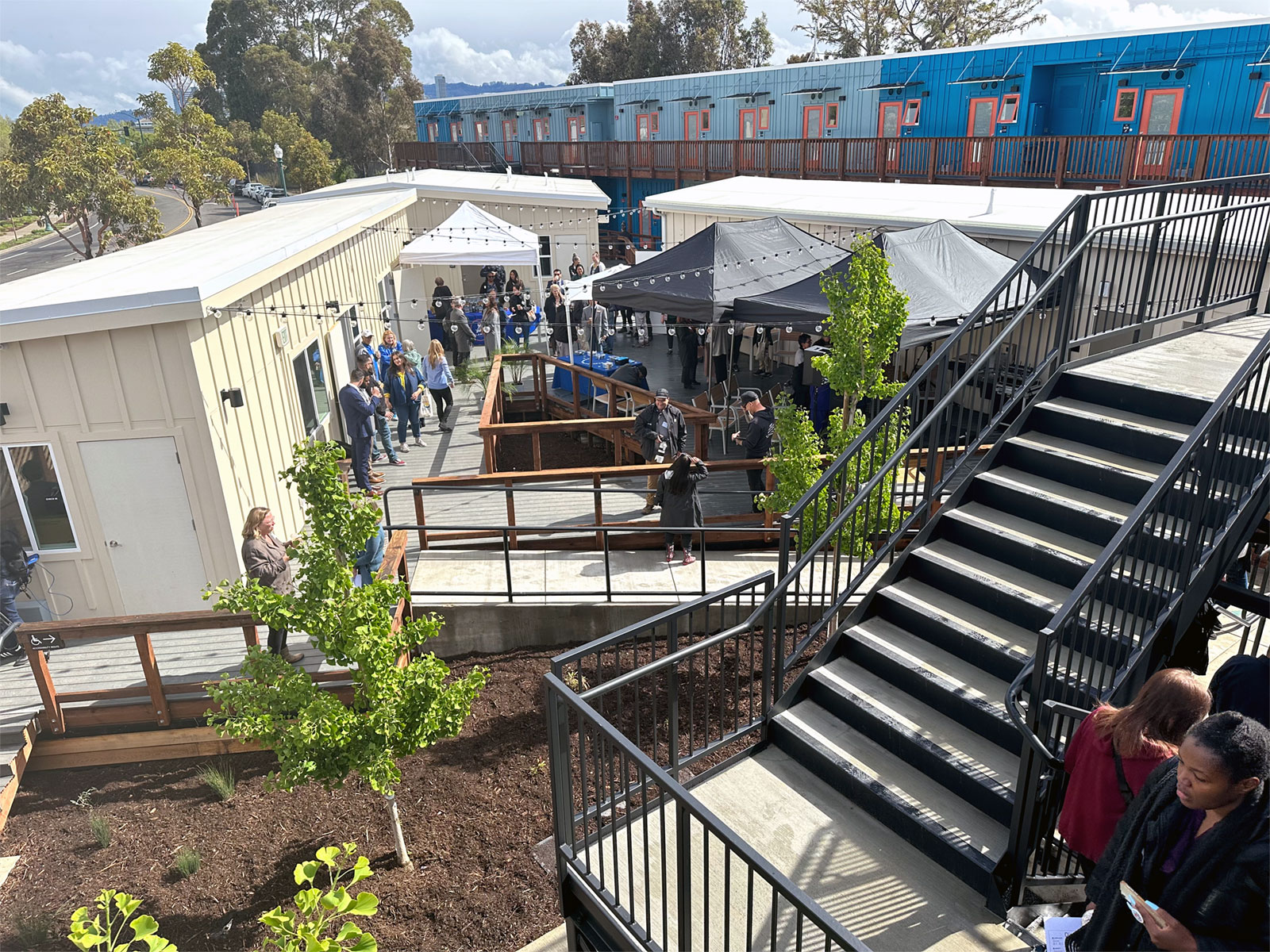 Speakers at the event included Director of Community Development Lisa Maxwell, Mayor Marilyn Ezzy Ashcraft, Timothy Lawless from California Department of Housing & Community Development (HCD), City Manager Jennifer Ott, Dignity Moves founder/CEO Elizabeth Funk, and Five Keys Schools and Programs president Steve Good.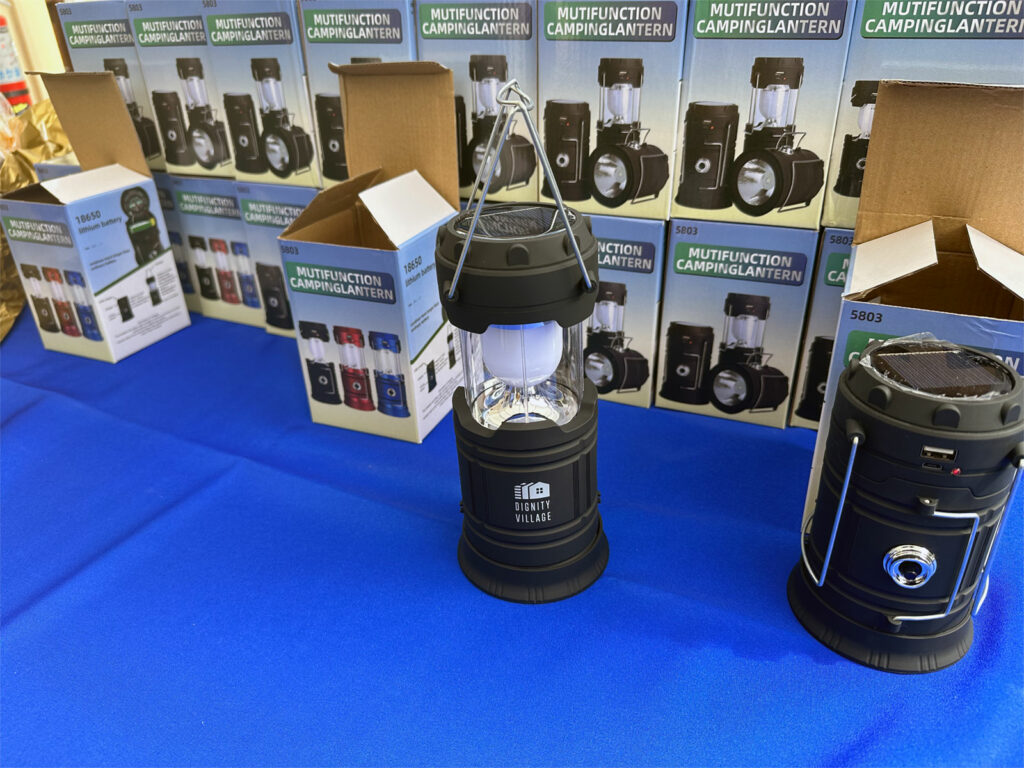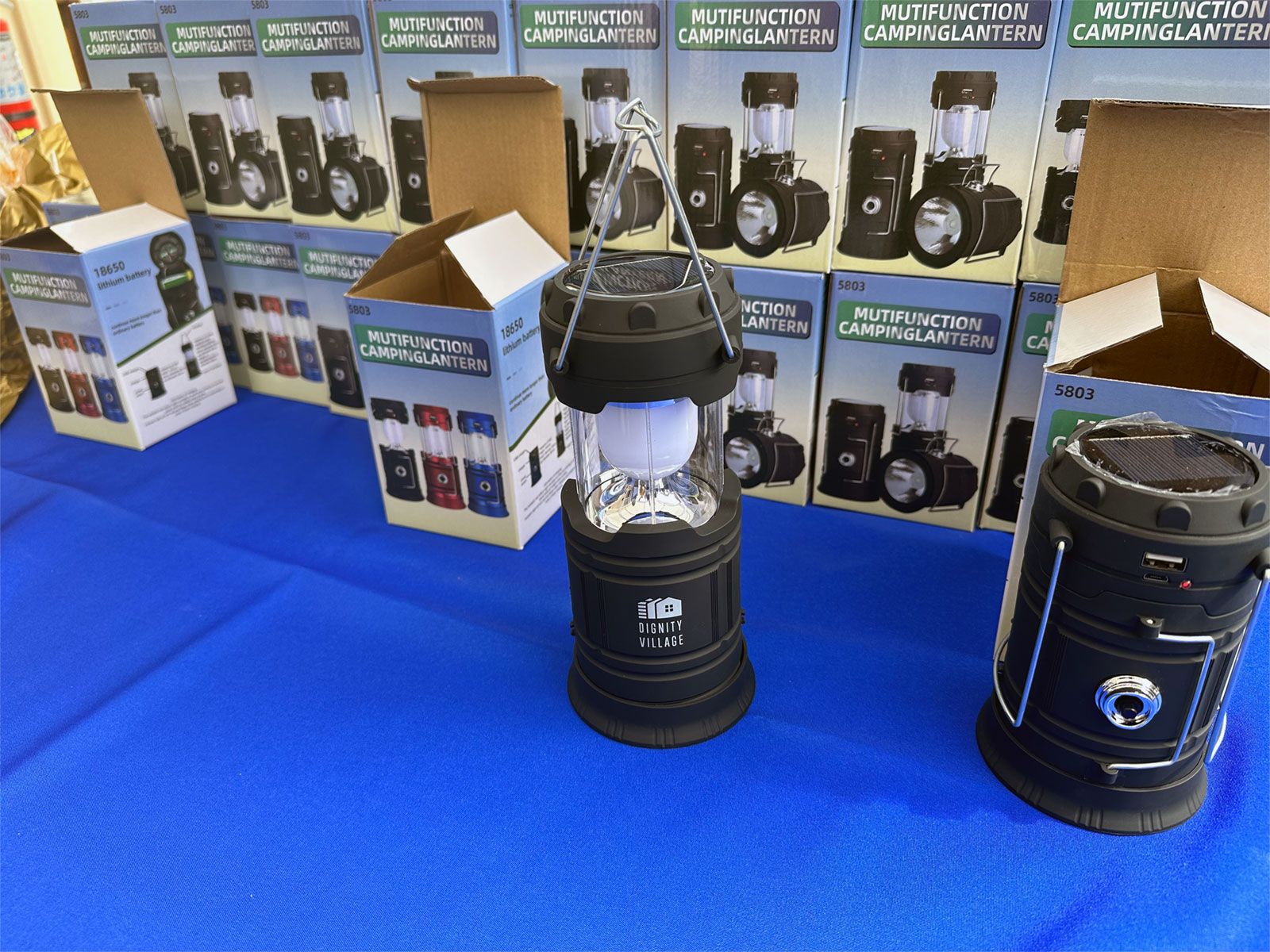 The final speaker was Velma Gay, one of the 24 people who will move into Dignity Village starting May 4. She learned about the housing development while she was staying at the warming shelter at Christ Episcopal Church this past winter.
The grand opening ceremony concluded with a ribbon cutting that included many city officials and project leaders, followed by a tour of the rooms, showing the custom designs for each unit.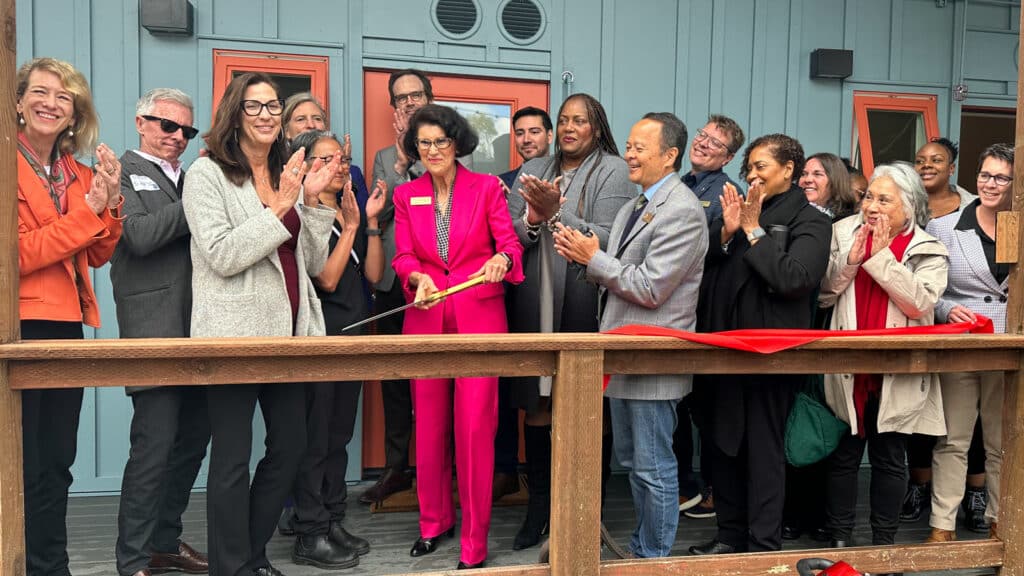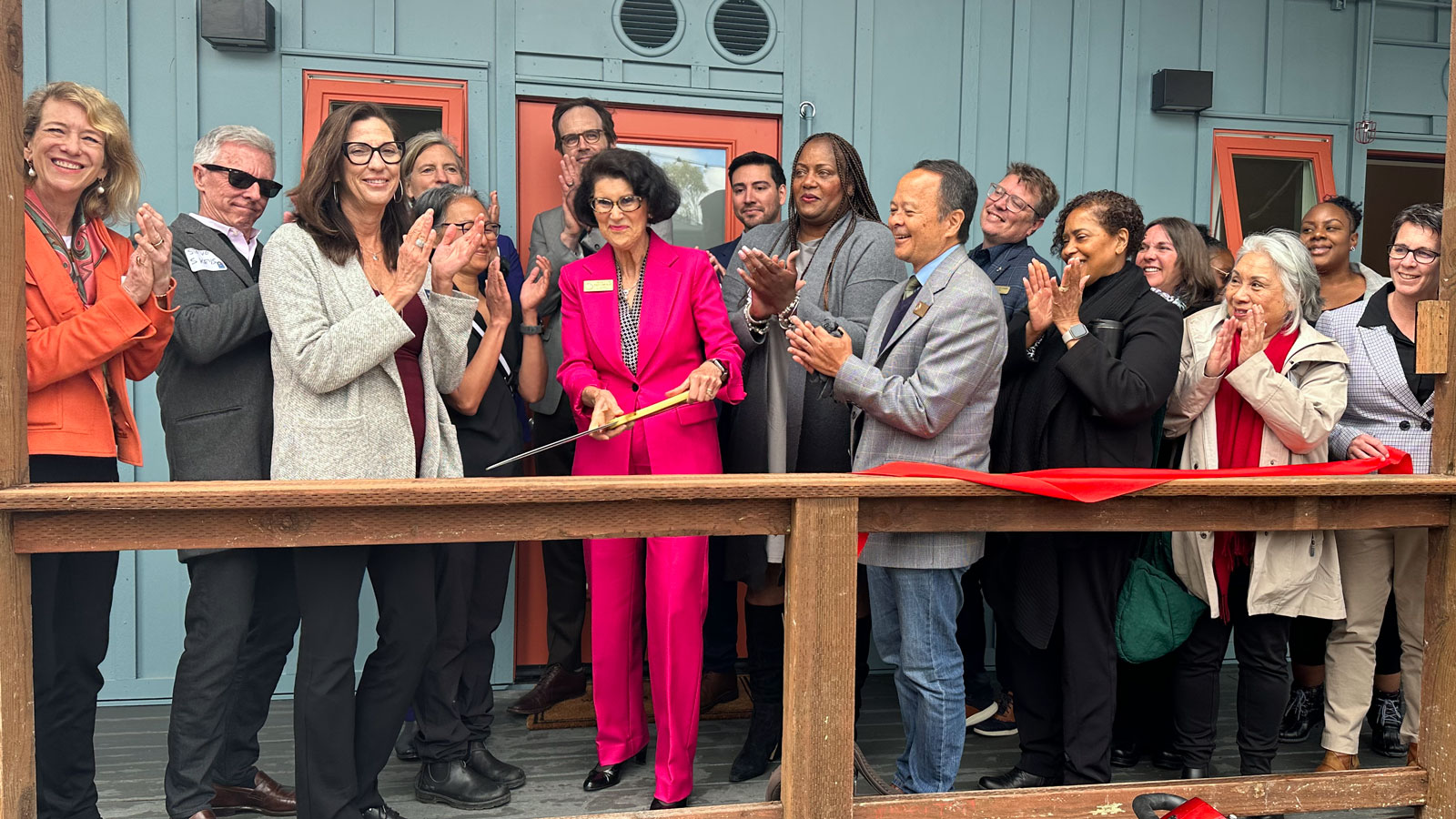 As the Post has reported previously, $2,555,844 in operational funding and $9,225,536 for the development of the project is coming from the State of California through the Housing and Community Development Department, and another $2,654,622 in capitalized operational reserves is sourced from the Alameda County Housing and Community Development Department. The City is contributing $10,855,995 towards the development and operations of this project. In addition, the City is promoting a GoFundMe on social media and their website. The fundraiser was set up by Public Information Officer Sarah Henry to support the project.
Adam Gillitt is the Publisher of the Alameda Post. Reach him at [email protected]. His writing is collected at AlamedaPost.com/Adam-Gillitt.