USS Hornet Loses Last Neighbors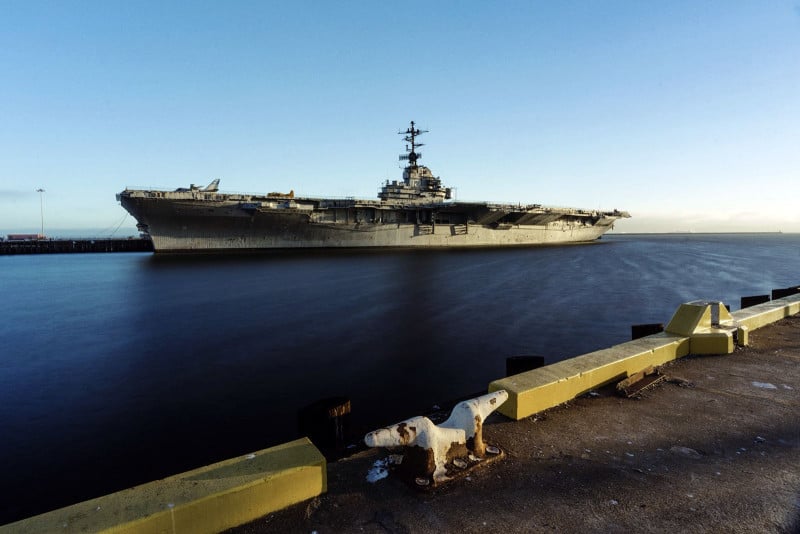 The Maritime Administration (MARAD) has moved the last of their ships from Alameda to berths in Oakland. Their departure leaves the USS Hornet as the last vessel docked at the piers adjoining Seaplane Lagoon. These ships are part of the National Defense Reserve Fleet established in the 1970s to support the rapid deployment of U.S. military forces. MARAD moved the ships because they determined it would be too costly to dredge the Alameda Channel to support them. City staff will be seeking direction from the Council on moving forward with finding new tenants to lease space at the very desirable pier asset.
Second Anniversary for the Village of Love
The Village of Love is celebrating their two-year anniversary of providing services for the unhoused in Alameda. They operate the Day Center at 431 Stardust Pl., which connects people with meals, shelter, support groups, and referrals to other critical resources. The center offers visitors access to charging stations, WiFi, computers, and TV. They also provide a vet clinic sponsored by FAAS, creative activities, and instruction on maintaining housing. The location offers safe parking services as well. Masks and COVID-19 screening required upon entry. They are accepting donations to celebrate their milestone, click to make a donation.
New Infrastructure Being Installed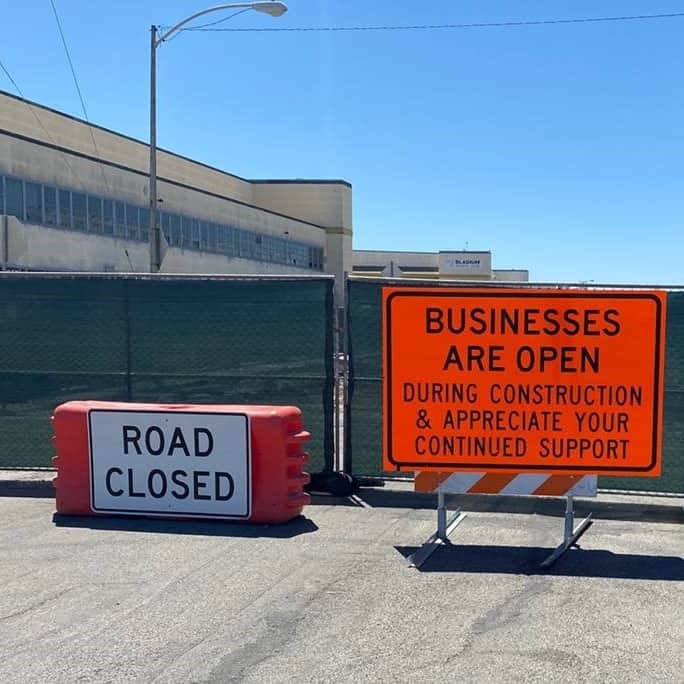 Recent visitors to Alameda Point have noticed new construction near Spirits Alley. The project is to install all-new backbone infrastructure, including new sewer, storm, street lighting, and landscaping, along with bike, pedestrian, and transit facilities.
Visitors will experience a few road closures and detours while this work is taking place. The closures will not affect area businesses, which will remain open and grateful for your continued support.
West Midway Project Construction Approved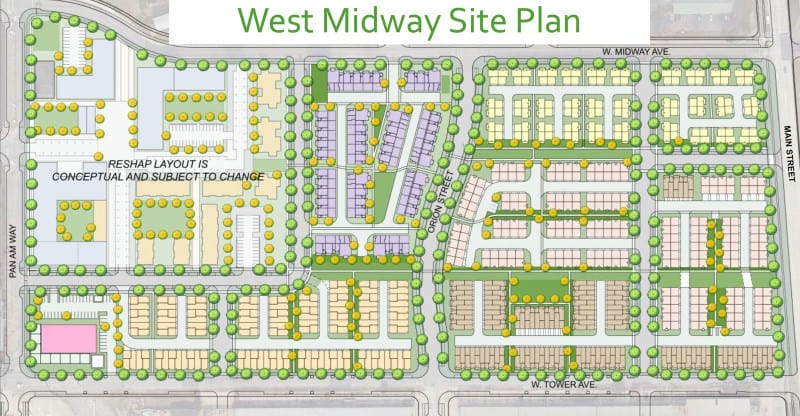 At their July 5 meeting, by a 5-0 vote, Council approved City staff's recommendation to move forward with the development of the West Midway Project. The 33-acre mixed-use development project will be located in the area bounded by West Midway Avenue and West Tower Avenue to the north and south, and Main Street and Pan Am Way to the east and west. Of the 789 units to be built, 427 will be offered below market rates. This figure includes 309 units to be available for low- and very low-income households, as part of the City's Rebuilding the Existing Supportive Housing at Alameda Point (RESHAP) development plan [PDF].
The remaining 362 units will be offered at market rates. Project developers, including Brookfield Properties, Catellus Development, and MidPen Housing, anticipate Council approving the Disposition and Development agreement in December of this year, and first permits could be issued during the first quarter of 2023. The units in the development will help Alameda meet nearly 15% of its Housing Element goal mandated by the Regional Housing Needs Allocation (RHNA).