Alameda space-tech company Astra launched the first of its TROPICS mission rockets early Sunday morning. The rocket launched from Cape Canaveral in Florida about two hours after the launch window opened at 12 noon Eastern time. The rocket used was one of Astra's 3.3 launch vehicles. The flight's objective was to deploy two NASA TROPICS 3U CubeSats into low-earth orbit. NASA intended for the satellites to become part of a constellation of six satellites. The network is intended to be used to observe and monitor tropical storm measurements. Each of the CubeSats is approximately the size of a loaf of bread.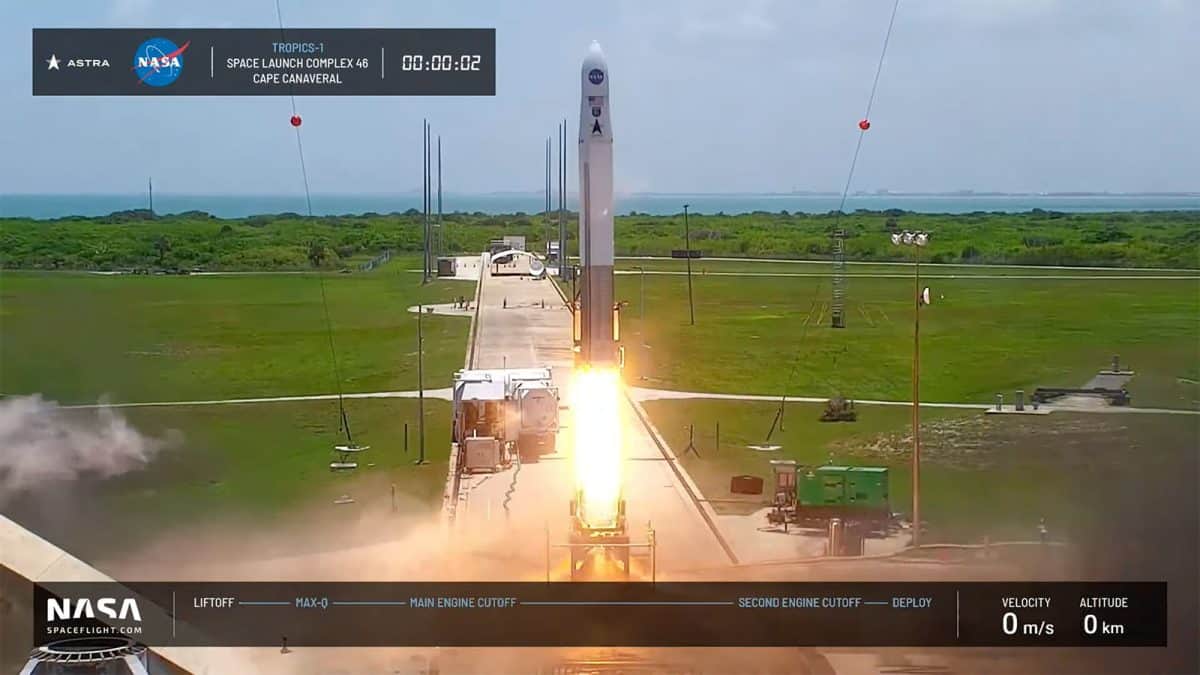 Astra and NASA broadcast the launch live on YouTube. The rocket launched successfully and then was able to complete the first stage separation. But, about seven-and-a-half minutes into the launch, the rocket's upper stage shut down early. The shutdown caused the vehicle to be unable to deploy its payload of the two NASA satellites successfully.
On their Twitter feed, @astra acknowledged, "We had a nominal first stage flight. The upper stage shut down early and we did not deliver the payloads to orbit."
NASA also acknowledged the failure, stating, "As a Federal Aviation Administration (FAA) licensed mission, the FAA and Astra will lead the investigation to understand what happened during the TROPICS-1 launch. NASA will lend any expertise needed but would expect to pause the launch effort with Astra while an investigation is being conducted to ensure we move forward when ready."
According to their website, Astra's mission is to provide launch services for payloads up to 500kg to 500km mid-inclination low Earth orbit. Although the company has had a mixed record with their launches as they strive to become a leader in payload delivery, their previous launch was a success. The company's headquarters and test facility are located at Alameda Point. The facility opened in January, 2017.
Adam Gillitt is the Publisher of the Alameda Post. Reach him at [email protected]. His writing is collected at AlamedaPost.com/Adam-Gillitt.