On Tuesday, September 19, the Fullerton Police Department assisted Alameda Police detectives with a fraud arrest. The investigation originally began on July 3, when APD began investigating a potential scam that involved a computer pop-up falsely informing victims that their devices had been compromised. The message provided users with a tech support number to help resolve the issue. When victims called the number, an individual posing as a representative from a legitimate company gave them instructions that led to the victims turning over $100,000.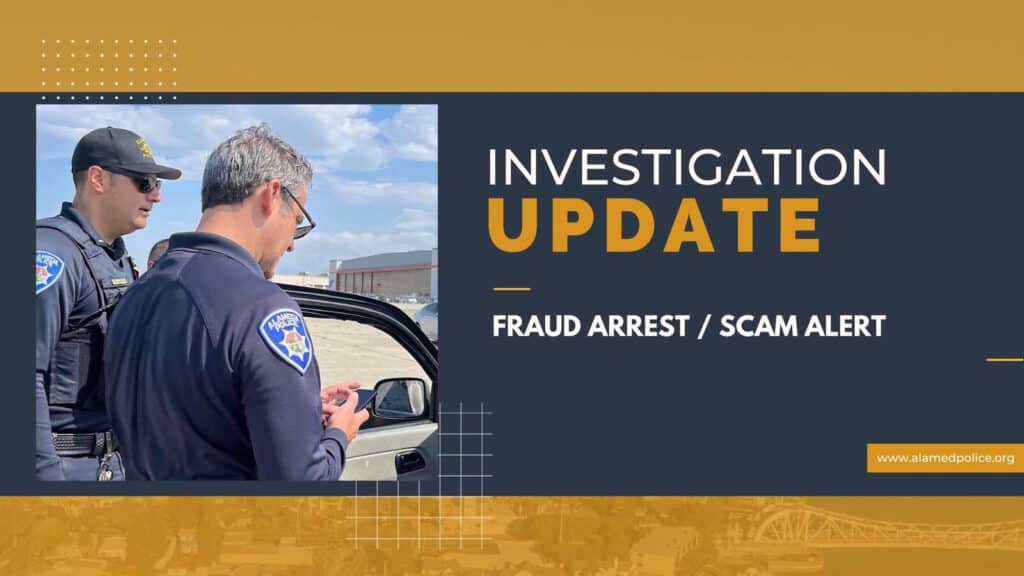 The investigating patrol officer gathered several viable leads and forwarded the case to APD's Investigations Unit. Detectives identified additional victims across the country linked to the same suspect. Many had similar experiences involving an unsolicited pop-up on their computer.
On September 19, Fullerton Police assisted APD with an arrest of a 28-year-old Fullerton man. The investigation is ongoing, as detectives are working to identify additional victims and recover the loss.
Protect yourself. Scammers can pretend to be a representative of a well-known tech company through phone calls, computer pop-up messages, or emails. They may use technical terms to gain your trust and convince you that there is a problem with your computer. In reality, there is no issue. A few reminders to help keep you and your finances safe:
Never give remote access to your electronic devices to people you do not know.
Never call a phone number listed on any unsolicited pop-up message.
Avoid downloading unknown files or software.
Use caution before clicking on unknown links.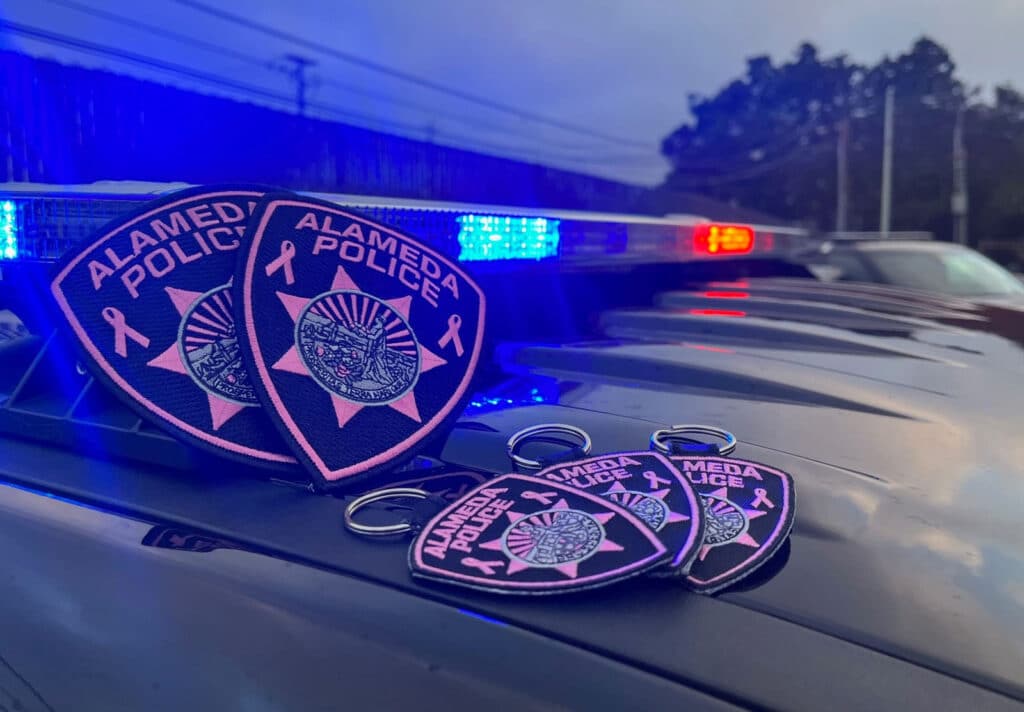 October is Breast Cancer Awareness Month
To show support for Breast Cancer Awareness Month, APD is again wearing and selling the popular pink patches and lapel pins throughout the month. A limited supply—including new keychains—is available for purchase at the front counter during business hours for $10 each, cash only. Department headquarters is located at 1555 Oak St., corner of Lincoln Avenue.
All proceeds from sales will be donated to the HERS Breast Cancer Foundation, a nonprofit organization headquartered in Fremont, California. HERS is dedicated to providing free post-surgical products and services to breast cancer patients.
Members of the Alameda Police Department wear their pink shoulder patches and lapel pins in hopes of sparking dialogue within the community about the importance of early detection and treatment in the fight against breast cancer.