90-minute shelter in place order issued before suspect apprehended and firearm located
Alameda Police Department (APD) officers arrested a car theft suspect on Tuesday after a two-and-a-half-hour pursuit near South Shore Center. According to an APD Facebook post, the incident was initiated shortly after 1 p.m., when recently installed fixed Automated License Plate Readers (ALPRs) notified officers of a stolen vehicle that entered the City of Alameda.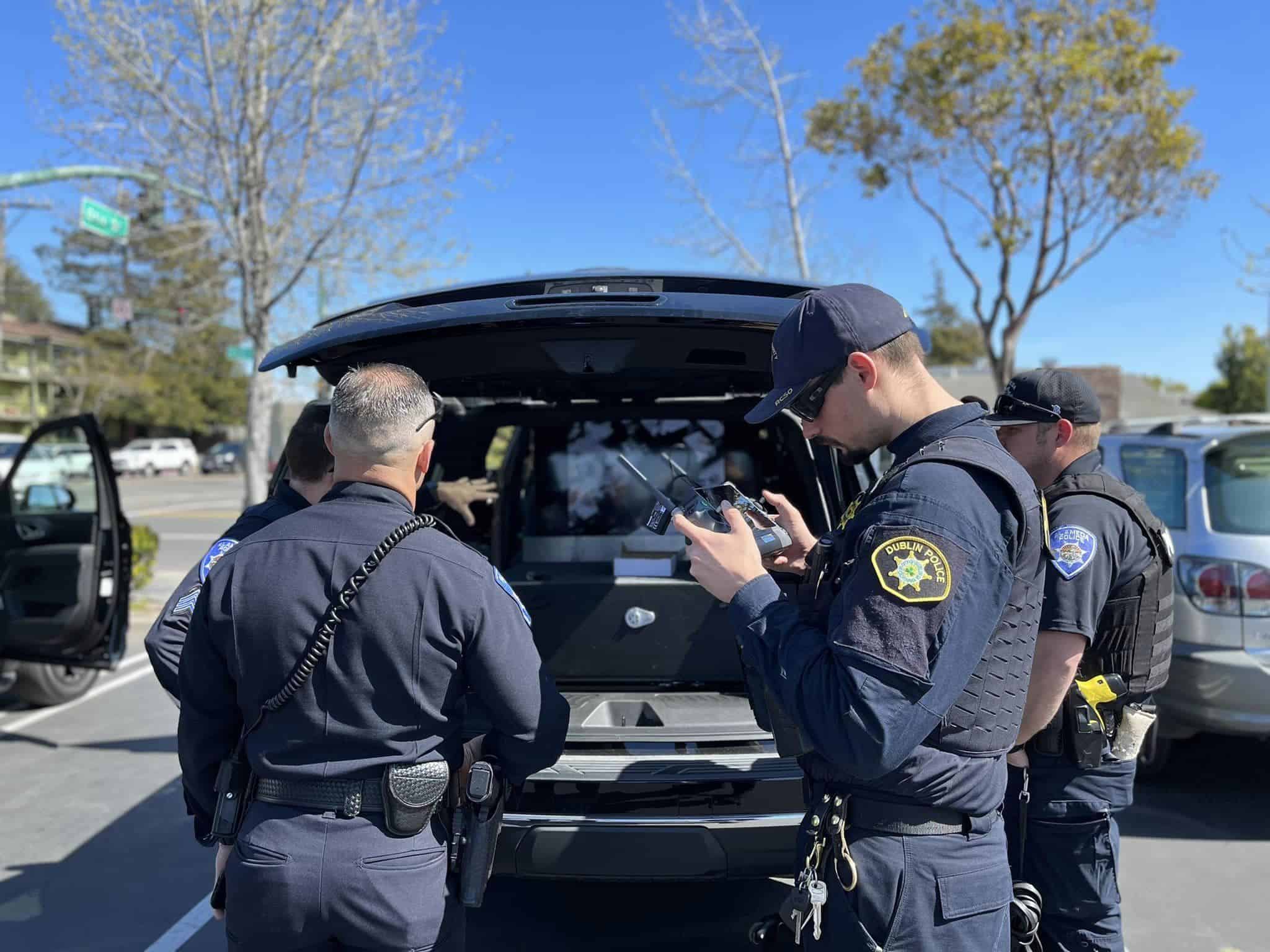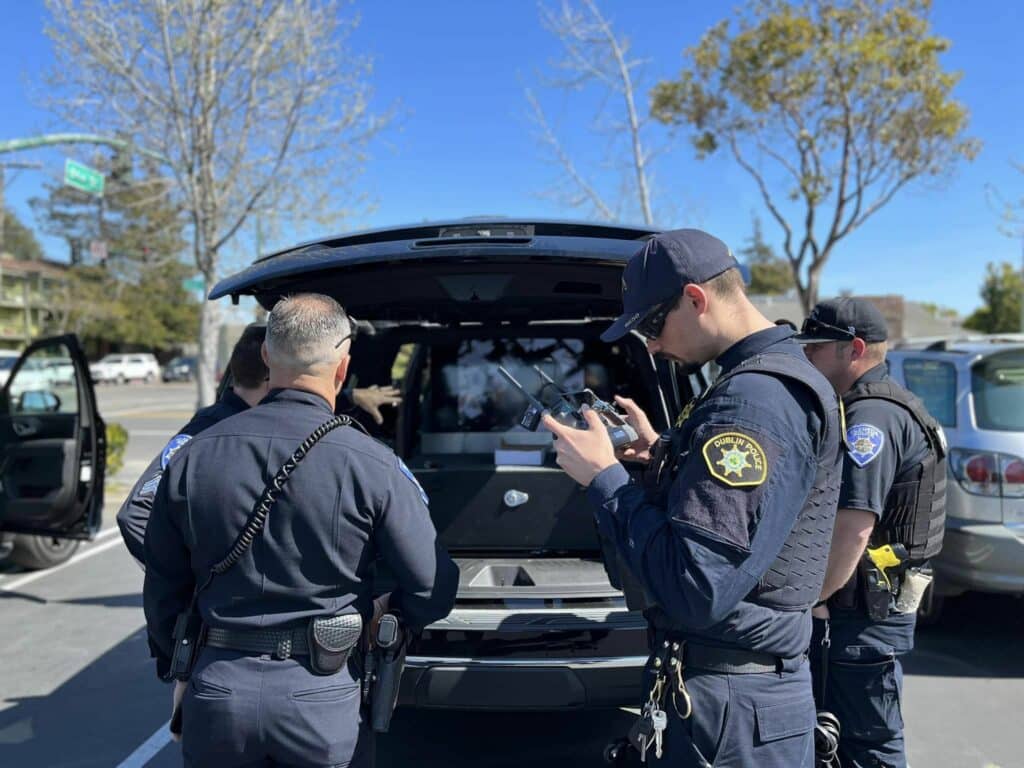 An officer located the car in the South Shore Shopping Center. "As officers attempted to speak to the occupant, he ran," the APD post stated. "After a brief foot pursuit, the individual entered the backyards of nearby homes. Witnesses notified officers that the individual was in possession of a firearm.
APD then established a perimeter around the 2400 block of Otis Drive, "out of an abundance of caution." The California Highway Patrol and Alameda County Sheriff's Office provided aerial resources, including a drone and a helicopter, to locate the suspect, according to the APD post, and just after 3:30 p.m., "a 25-year-old resident of Oakland peacefully surrendered to officers."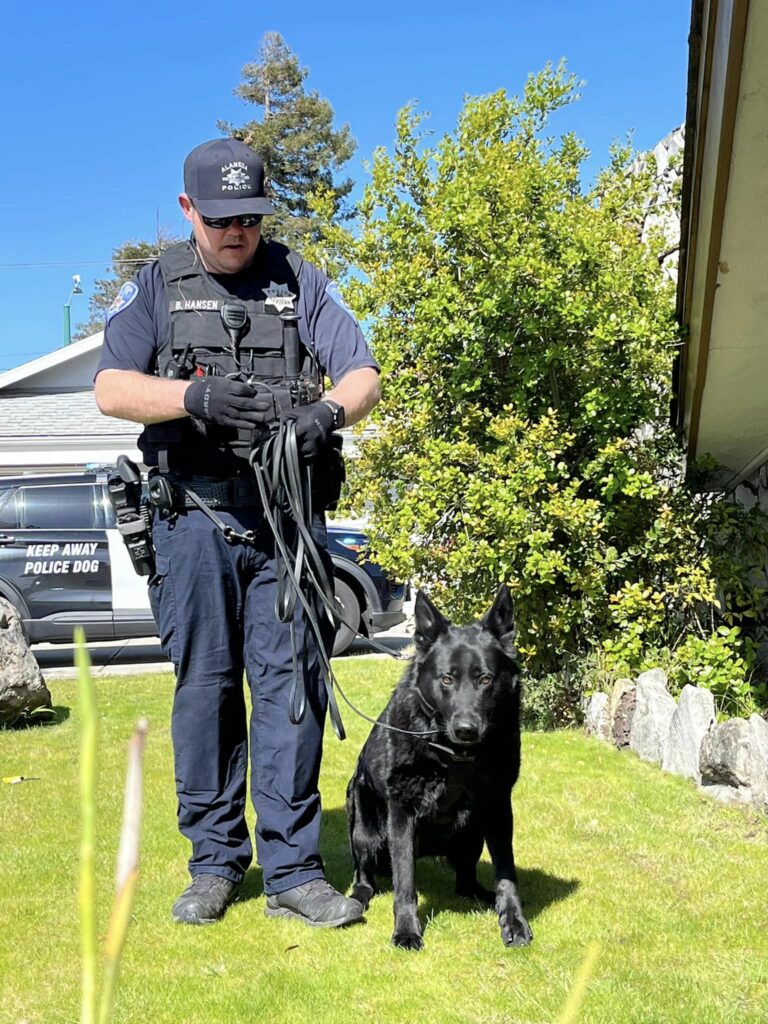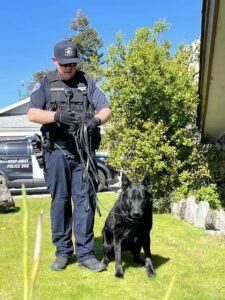 Once the suspect was in custody, APD tasked its canine officer, K9 Blu, with conducting a safety sweep of the area. The dog located a firearm and alerted his handler. "At the conclusion of the investigation, officers were able to reunite the owner with their vehicle," the APD post stated.
The City utilized the AC Alert system to notify residents at 2:30 p.m. to avoid the area of Park Street and Otis drive due to police activity. Shortly after 3 p.m., the City of Alameda issued a notice on Twitter as well as on Facebook telling residents to avoid the area due to police activity. "Residents on the 2400 Block of Otis and on Rosewood Way should shelter in place until we provide an update," the notice stated. Another AC Alert was issued at 4 p.m. giving the all clear.
A divided City Council authorized the installation of seven automated license plate readers at all bridges and tunnels entering the island of Alameda and on Ron Cowan Parkway on Bay Farm Island, on February 1, 2022. The vote was 3-2. Automated readers have remained controversial due to privacy concerns. The pursuit and arrest of this car theft suspect is one of the first ALPR incidents publicized since they were implemented.