Part two of our interview with the City's new Chief Executive.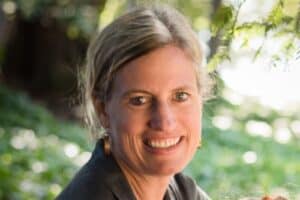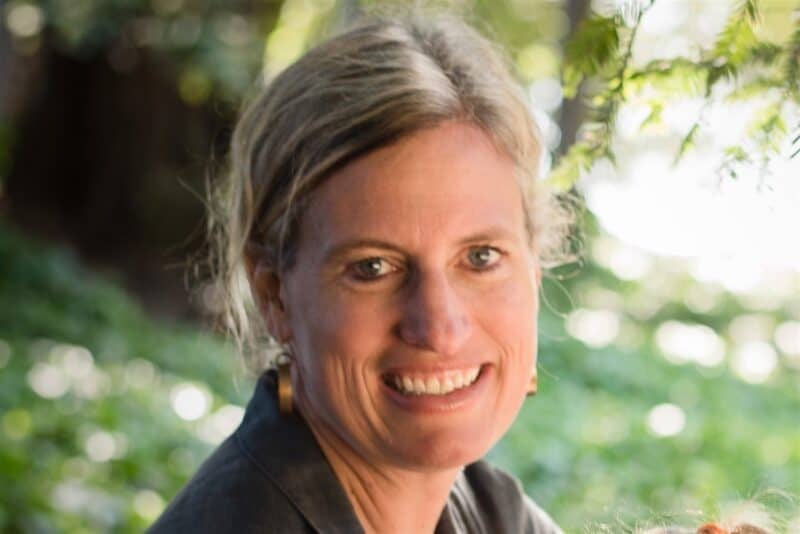 Jennifer Ott returned on January 3 to take the reins as Alameda City Manager, after she left in 2018 to become Hayward's Assistant City Manager and Development Services Director. In her previous tenure with the City, she served as Redevelopment Manager, Acting Assistant City Manager, Chief Operating Officer of Alameda Point, and Base Reuse and Transportation Planning Director.
A Bay Area native, Ott grew up in Berkeley and now lives in Oakland. She holds a Master of Public Policy degree from the University of California, Berkeley, and a Bachelor of Arts degree in History and Spanish from the University of California, Davis. She is also fluent in Spanish.
I sat down with Alameda's new City Manager over Zoom, on Friday, January 13, 2023, her tenth day on the job. The following is a transcript of our conversation, which has been edited for length and clarity. Read Part 1.
---
What are some of your transit plans for Alameda?
Alameda isn't like other cities, like Hayward, that have two BART stations. We don't have the luxury of having this one mass transit that really provides great [service]. So, what Alameda has always done is to use different forms of public transit. We have a higher public transit ridership than cities such as  Hayward that do have BART stations. People in Alameda are using transit, and they're doing great.
Yes, we need to do more, especially as we develop. We've added a third ferry terminal, at Seaplane Lagoon, and we would argue Alameda has some of the best ferry service in the Bay Area, and from a user standpoint, one of the highest-ranked transit services. People love to take ferries. It's also a great connector with bikes, so a bike ferry is a great way to get around. We've now [got] the Cross Alameda Trail that allows people to get there directly. And San Francisco has made all kinds of improvements along Market Street for bicycle access.
That's one way to get people on transit—make it a really great experience so that people actually want to use it.  We're really proud to have three ferry terminals. We also have opened AC Transit line 78, the first complete cross-Alameda, uninterrupted, AC Transit route connecting East and West Alameda, from Park Street to the Seaplane Lagoon Ferry Terminal.
So if you're not a biker, or you don't want a bike across Alameda, or if it's raining, you can hop on the 78, get to the ferry terminal, and make your connection into San Francisco. AC Transit is our bread and butter. We've got great service and good relationships with AC Transit. EZ Passes are relatively affordable with AC transit, and a lot of our developments are providing free transit opportunities for new residents.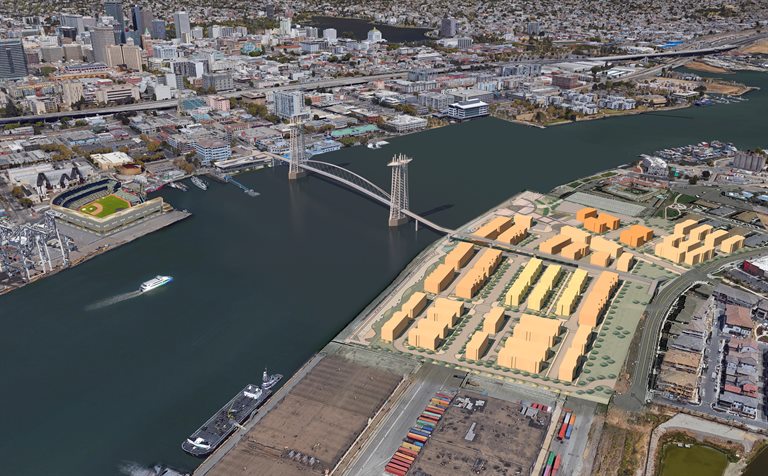 We got over a million and a half dollars to do an initial project initiation document from Alameda County Transportation Commission and form a technical advisory stakeholder group for the Bicycle Pedestrian Bridge. That is still definitely in the works, and we have significant funds to study it. That type of project doesn't happen overnight. It's going to take years.
We have over a million and a half dollars. We're working on it. There is a lot of traction. It's going to take a lot of different funding sources and a lot of time. That's how we got the ferry terminals, that's how we got the Cross Alameda Trail—over time, building grants, having people buy into a larger vision. I do think we will get there. We're working on putting those plans in place to try to make that happen.
We also have a private/public partnership raising funds to establish a water shuttle service between the estuary for bicyclists and pedestrians, between Alameda and Oakland. That's what's so exciting. A lot of these transit services are public, but in this case, we've got a lot of private partners as well—and not just on our side of the Estuary, but also on the Jack London side. 'Wouldn't it be great if Alamedans came over and came to Jack London restaurants?' I think it's exciting that we can leverage private dollars and interest and then also work with Oakland.
The Cross-Alameda Trail, which is almost complete. We have a couple different sections left that will essentially link the entire island with a safe and great bicycle path, linking it all the way from Seaplane Lagoon to the Fruitvale Bridge.  And then there's the Link21 plan, which is the second BART crossing from Oakland to San Francisco. All of the current Link21 plans to extend BART from Oakland to San Francisco on a second crossing run directly under Alameda and include an Alameda BART station.
What are other problems and projects you see ahead for the city?
As we saw over the last couple of weeks with severe storms and weather conditions, the climate crisis is affecting our everyday lives in the region, and in Alameda as an island city. That is an existential threat, so we have an entire Climate Action and Resiliency Plan (CARP). We have a 2023 work plan. We're looking at implementing CARP projects and have over $4 million in grants and committed funds just for this year that have been awarded to address sea level rise and adaptation.
There's an item coming [before City Council] about the decarbonization plan that's really focused on education and voluntary support for building electrification. That's something that we're going to be focused on, and a really challenging issue for years, maybe decades.
More specific to local government is recruitment for key positions right now throughout the City, especially for police and some for fire. We're going to have to find creative ways to incentivize qualified candidates to come work for us. That's not just in Alameda, that's throughout the state, and it's a challenge. I'm working with the police chief to figure out ways to do that.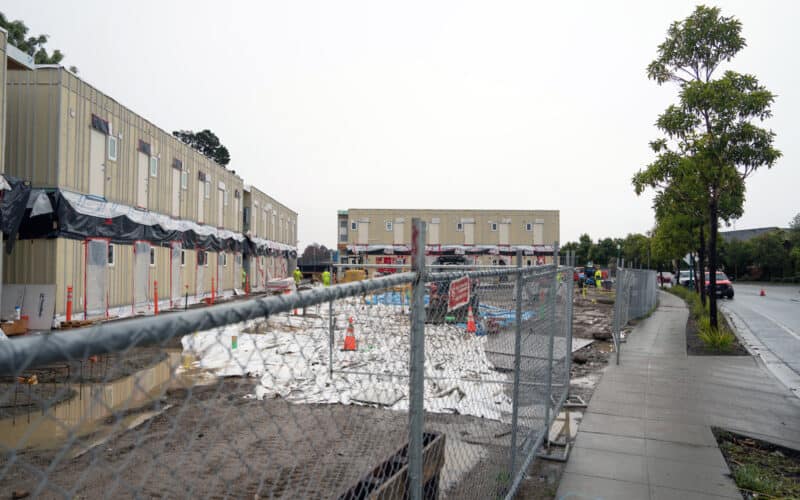 Homelessness is an issue. Five years ago, many cities weren't addressing homelessness. Now we're all having to work together with the county, with the region, and with the state to try to address the issue. And it's huge. Alameda is doing a lot. We're hoping that Dignity Village will open a little later this year, hopefully in the first quarter or the beginning of the second quarter. It's a 47-room interim supportive housing project.
The only other thing I'd say is not a problem but a challenge, is going to be redevelopment of the base. It's a very complex project which has probably hundreds of little mini-projects within it, and it has so many facets. Even if we're doing everything we need to do, we still must contend with the economy and market forces. For Alameda, that's always going to be a challenge that we'll be addressing.
How do you work with other local municipalities to address these challenges?
For the water shuttle, we're working with the City of Oakland. The pedestrian bicycle bridge has to land in Oakland. We can't have a bridge that stops halfway, so we have to work with our neighbors, and we have good relationships with them.
There's a mayors' group for all of Alameda County that meets monthly to talk about issues, especially homelessness, transportation, housing and so on. And we have regional partners like the Water Emergency Transportation Authority and AC Transit and Alameda County Transportation Commission. We work very closely with our partners. I'm a strong believer in partnership. Alameda can't isolate itself. We won't be able to implement the Council's priorities if we isolate ourselves, so having strong partnerships is really important.
What is the City doing to get people back out into the community—participating, shopping, going to events, and actively enjoying life again?
I think one of Alameda's greatest assets is its amazing park system. We're one of the few cities that has not just our existing parks, but we are building new park and recreation facilities, left and right. Amy Wooldridge, our Recreation and Parks director, is really proactive, doing so much.
Even with COVID restrictions, we can be outside, and we can be together outside in a way that feels safe for everybody. We're looking at new park facilities, a new Aquatic Center. We have two new parks that are being designed right now, one out at the Navy base, a more passive space, De-Pave Park. Another Estuary park will include a dog park, pickleball courts, and a fully inclusive playground for children of all abilities. Also, events are a great way to get people outside. The Rec and Parks department has a storytelling and drumming festival on February 4, and of course our Fourth of July Parade.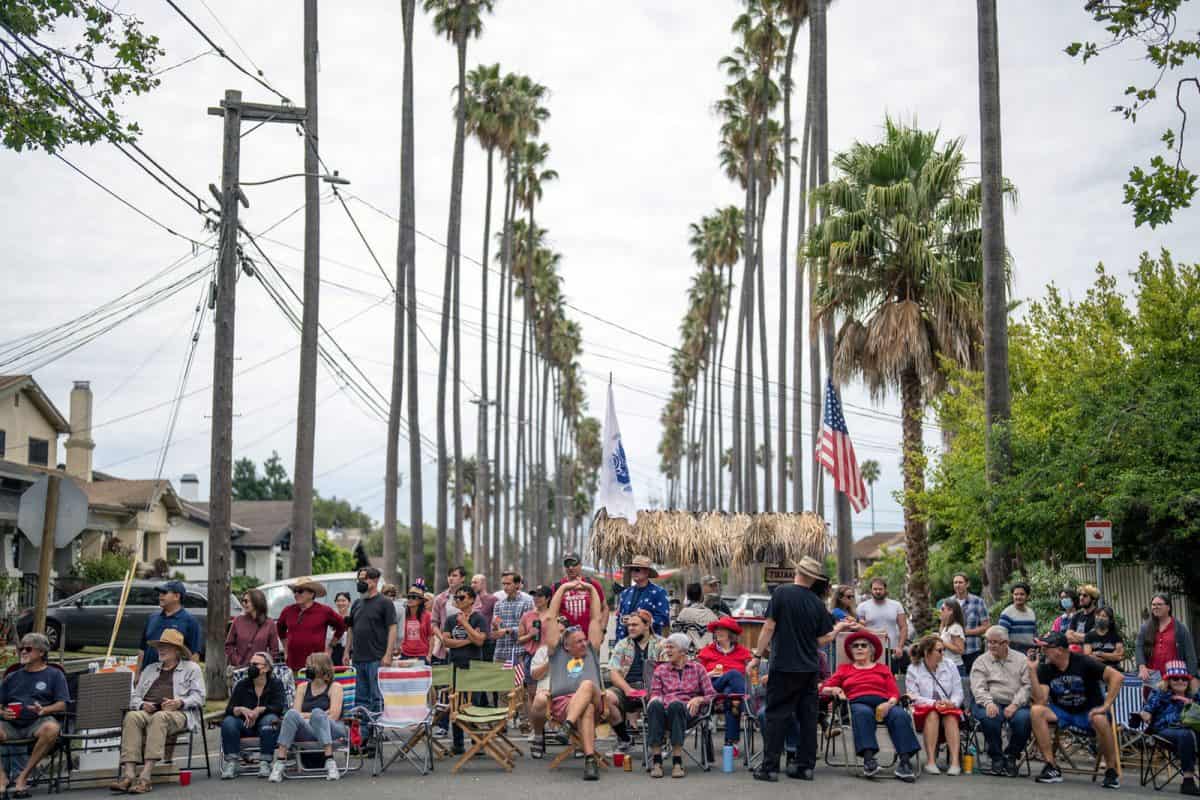 We have our mobile recreation program which meets people where they are and tries to bring free engaging activities to children whose families don't have the resources to access full-cost programs. It's a partnership with the Alameda Housing Authority, and it brings activities directly to children. When you're talking about diversity and inclusion, we're not expecting everyone to come to us. We go to them, and that's a real shift in the way services are being provided these days. Let's bring the recreation programs to the people who need it, or maybe don't know about them, or maybe can't afford to participate in all the more expensive or full-cost programs. There are children's activities at the Esperanza apartment complex, and they'll be expanding to more locations.
So those are some of the things we're doing. We're partnering with the Alameda Chamber of Commerce. They have a great strategic plan for 2023. What other businesses can we attract? But, more importantly, what can we do to really retain our existing businesses and make sure they're supported? Make sure we're partnering with the Chamber, with the Downtown Alameda Business Association, West Alameda Business Association, and really supporting our existing businesses first. Then always trying to look to attract other businesses, to try to attract new employees, and to try to attract new services for our residents. Those are other ways to get people out of their homes and back out in the world.
What's something about Alameda that you really love and what is something that surprises you about this town?
I think about the Navy base that is a third of the island and holds so much opportunity to open up Alameda's waterfront to all residents. In conversations about Alameda Point I know there are concerns about housing and traffic, but I think it's so exciting to think about what kind of opportunities and amenities we can provide for the entire community. The Seaplane Lagoon ferry terminal, the waterfront park, De-Pave Park—what a great opportunity to open up the entire western end of the island and bring people to the waterfront. The potential that Alameda Point holds is just so exciting, not just for me professionally, but for the entire community. And we can help unlock that potential for Alameda residents. That's one of the things I love most about this job.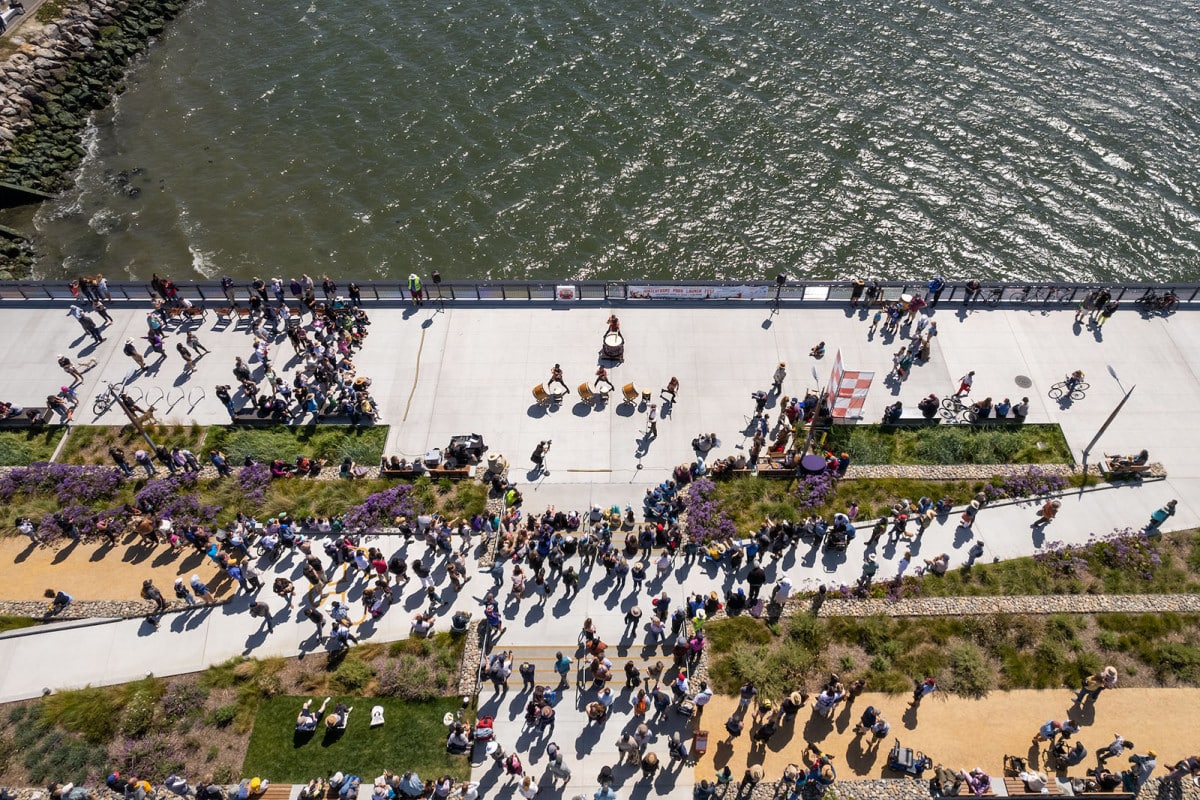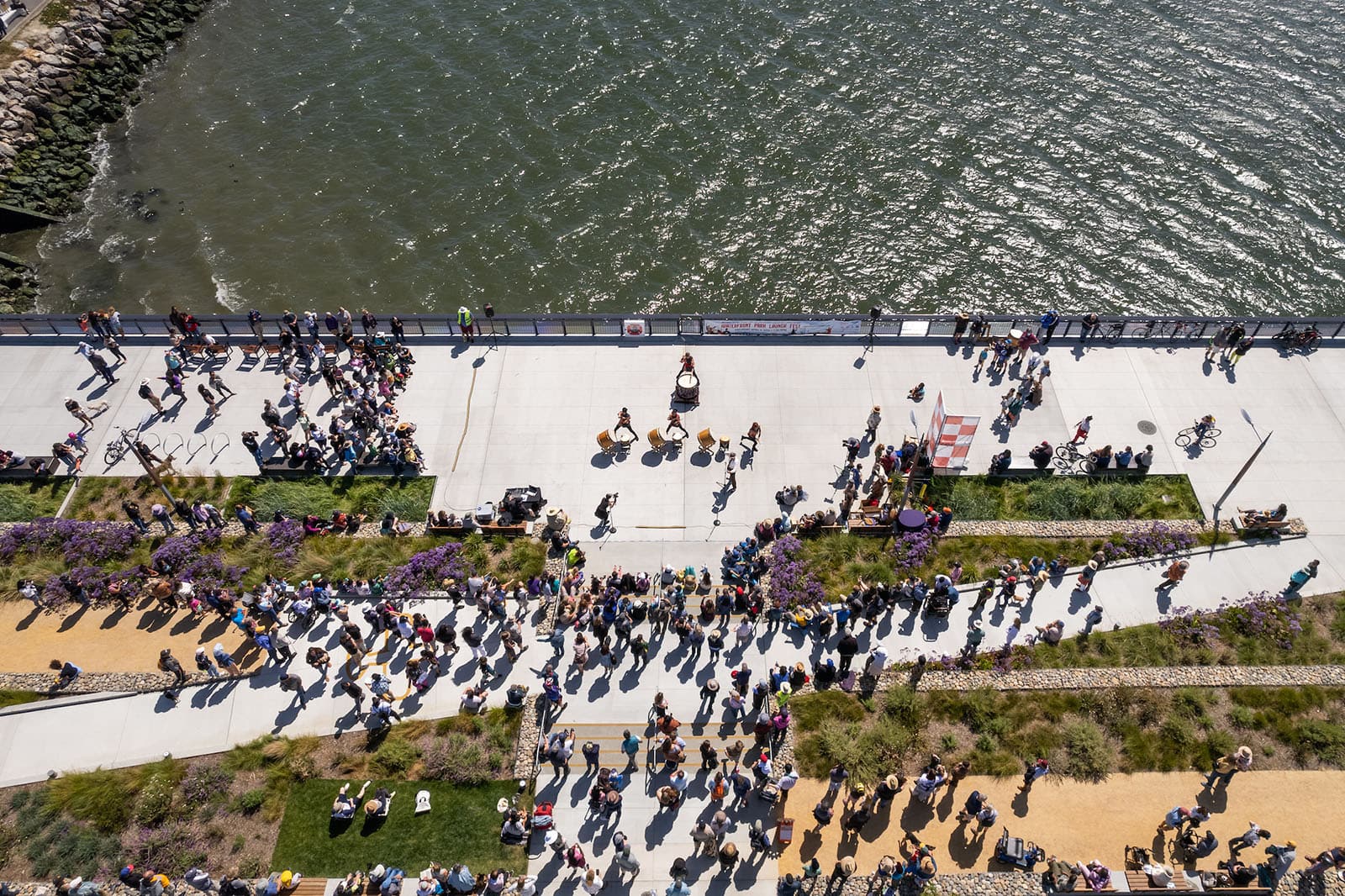 What will be different about your tenure as City Manager?
One of the things I bring that's unique is my real estate experience and how important that is, especially to unlocking the potential of Alameda Point. I have over 20 years of experience working in local real estate and urban development, so I can bring to the table.
Also, 13 years of working with everyone [in Alameda]. All those relationships—I can't get anything done in a vacuum. Department heads, employees, community groups, businesses, all of those relationships in partnership. How can we all collaborate together to make Alameda as great as it can be?
What do you do in your free time, when you're not thinking about City administration? What do you do for fun?
My biggest passion is my family. I have two daughters, one who is 13 and one who is 10, and I spend as much time with them as I can. They're fun and exciting, also challenging sometimes too, but seeing them grow and change is one of my big priorities. I love cycling and exercising and hiking in the Oakland Hills. I love reading, eating, cooking, and just being out. I love urban development. I love taking the ferry to San Francisco to go to the Farmers Market in the Ferry Building on Saturdays. Being out and being a part of the Bay Area community.
Is there anything else you want people to know about you and about what you're doing as City Manager?
I take public service very seriously and believe that means that we should be providing a high level of customer service and we should be accessible to the community, especially our most vulnerable residents. We are open, and if there are needs that you have then we will try to help you. I really want to engender a sense of public service. That is very important to me.
Adam Gillitt is the Publisher of the Alameda Post. Reach him at [email protected]. His writing is collected at AlamedaPost.com/Adam-Gillitt.