"Slather yourself with baby oil and lay out in the sun? I didn't realize that used to be a common thing." I once remarked as I was preparing to teach an Aqua Aerobics class.
"Oh yes, we used to do that all the time. We would go over to one of the gals' homes and go into her backyard. We'd pass around the baby oil and bake ourselves." Other students chimed in, "Us too." "We did that."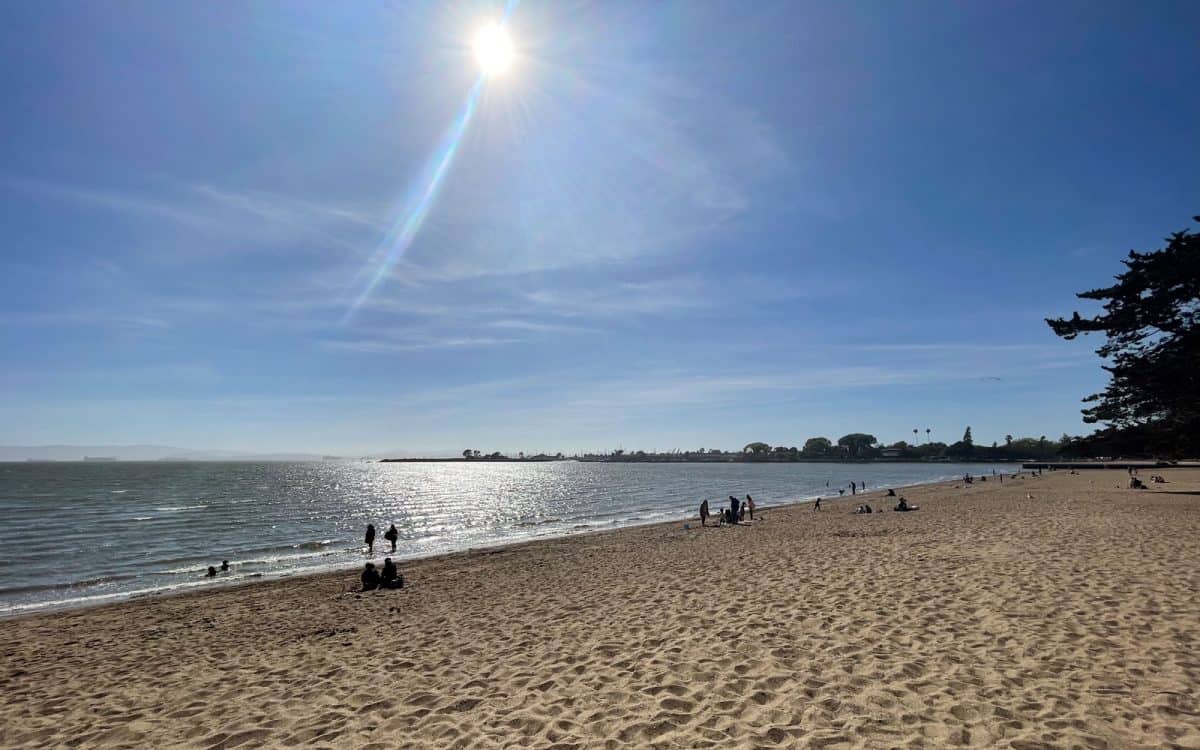 But wait. It gets even better.
My children were with me at the Alameda County Fair, working my booth. While there, I told them what my student had said. An older male customer heard our conversation and said, "Me and my friends did that too. Sometimes when my sister and her friends were outside, my friends and I would sneak peeks. One time we saw them out there in their bras!" He broke into a mischievous grin and did an about face and went on his way. 🤣!
Knowing all that we now do, baby oil is out, sunscreen in; and it isn't just for vacations or use when the sun is shining. Let's learn from our baby oil buddies and get the info we need to accomplish what we want safely.
Whether you want that summer glow or simply keep your epidermis safe and healthy, know the sunscreen "code." What do those SPF numbers mean? If you don't understand SPF, your activity can quickly go from fun to fail, faster than a fresh baked slice of bread to burnt toast. Sun Protection Factor, according to the FDA, is a measure of how much solar energy, or UV radiation, is required to produce sunburn on protected skin, i.e., in the presence of sunscreen, relative to the amount of solar energy required to produce sunburn on unprotected skin. As the SPF value increases, sunburn protection increases.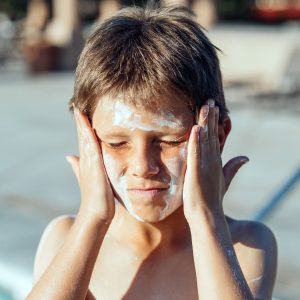 This does not, however, equate to an amount of time in the sun, but rather, the amount of exposure. Allow me to explain further. The sun intensity is higher at midday. So, if you were out in the sun in the earlier part of the morning and did not develop redness until an hour had passed, that does not mean that your sunscreen is going to protect you for an hour at 1pm. At that time, 15 minutes of exposure could mean a sunburn.
Other factors affect intensity as well. Clouds absorb solar energy, therefore decreasing our closest star's intensity. Barbra Streisand sings that "on a clear day you can see forever." Let that be a reminder, that on a clear day the sun's energy can easily find you. If it finds you in the lower latitudes, those rays will even be more intense.
Yes, vitamin D is good for you. But too much of anything can be detrimental to your health. The amount of sun you need for vitamin D may surprise you.
Protect yourself with at least 30 SPF sunscreen
Researchers at the University of Manchester have found that — for lighter skin types — daily sunlight exposure of 10–15 minutes between April and September provides sufficient year-round vitamin D while also minimising the risks of sunburn and skin cancer. For darker skin types, 25–40 minutes is recommended. (Sunlight and Vitamin D, British Skin Foundation).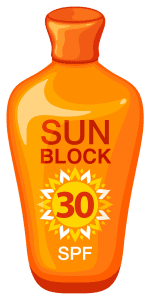 Dr. Dawn Davis, a Mayo Clinic dermatologist, recommends a minimum SPF 30 sunscreen. While choosing the best sunscreen is important, perhaps even more crucial is using it correctly — something a lot of us don't do, says Henry W. Lim, MD, chair of the Department of Dermatology, Henry Ford Medical Center in Detroit.
Sunscreen should be applied 30 minutes prior to sun exposure, and you need about an ounce (two tablespoons) for your entire body. Most people don't apply enough. Protect every area of exposed skin from cancer causing UV rays. Don't forget your ears, back of neck and — if you have one — your bald spot. If you wear makeup, apply sunscreen first and your makeup on top. Be sure to reapply after swimming and other activities that cause heavy sweating.
Though I had not known about the baby oil being a common technique for tanning, I was familiar with people that didn't worry about getting a mild sunburn — they said that when the burn subsided, they were left with a tan. WRONG THINKING! Sun damage to your skin will cause premature aging, otherwise known as wrinkles. Are a few weeks of "color" worth early wrinkling? Gracefully aging is my goal. Rushing to the finish line is not. Live long and healthy, my friends!
Contributing writer Denise Lum is a Health and Fitness Coach raising her family in Alameda. Contact her via [email protected] or FitnessByDsign.com. Her writing is collected at AlamedaPost.com/Denise-Lum/.