Opening Friday, May 27, nationally-acclaimed theatrical troupe We Players will debut a new play. Titled The Keeper, it will run for five weekends in Alameda near City Hall West. Like other We Players productions, The Keeper will be performed outdoors. Repurposed vintage Naval Base buildings will serve as setting for this innovative, timely new one-woman show starring We Players' artistic director, Ava Roy.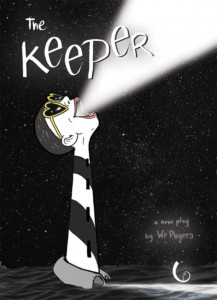 We Players Theatrical Company has been innovating site-integrated performances since its inception at Stanford University in 2000. Over the last two decades, We Players has partnered with the National Parks Service, San Francisco Parks Department, San Francisco National Maritime Museum, and more. Productions have included The Odyssey on Angel Island, Shakespeare's Hamlet on Alcatraz Island,  Romeo and Juliet at the Petaluma Adobe, The Tempest at Albany Bulb, and Ondine at the Sutro Baths ruins, along with original works and adaptations such as Beowulf and Iphigenia.
Up until 2020, most of these productions ran in San Francisco, each customized to mesh with the genius of the place. Whether a park, a detention center, a crumbling prison, a ruin, forest or beach, each site is imbued with atmosphere and history. Each performance is also influence by its moment in time: weather, manmade structures, animal and plant life, sounds, and smells. Before the pandemic, We Players audiences were led through the parks as the productions were enacted, developing a relationship with the environment and the actors.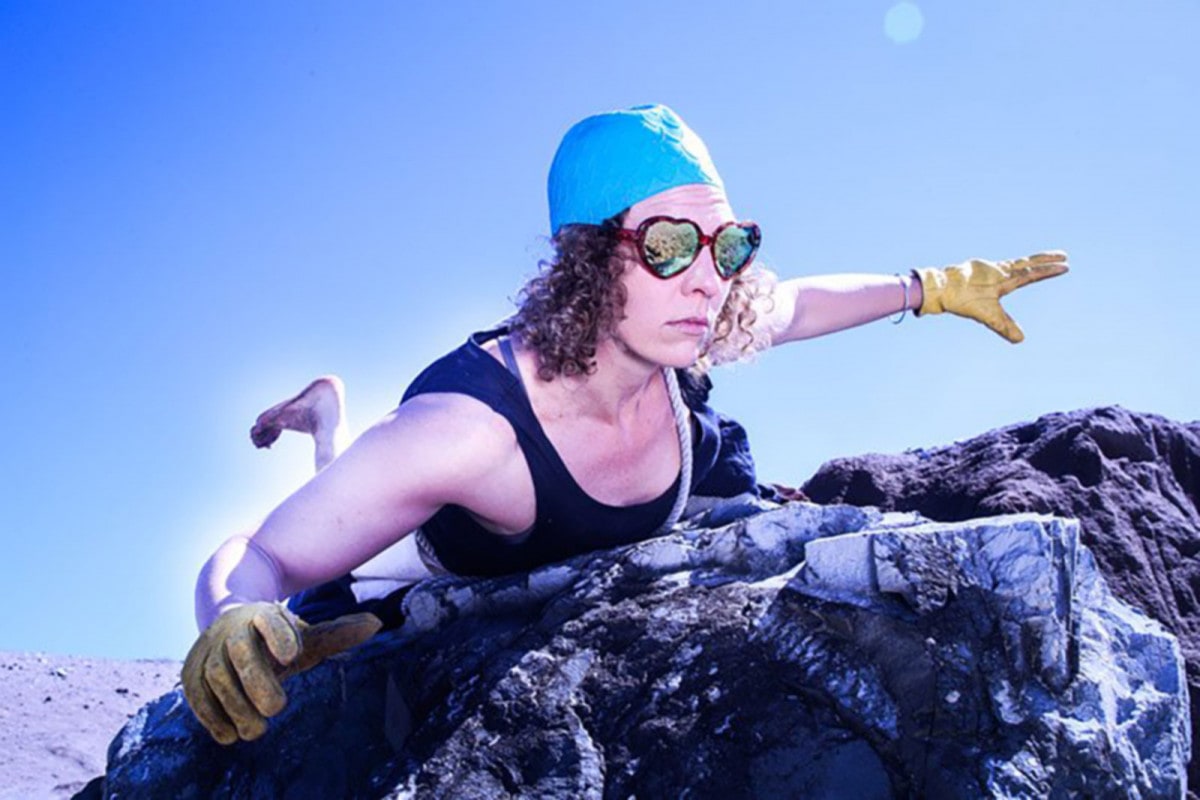 In an interview, artistic director Ava Roy said,  "Right on the evening of our 20th anniversary celebration, lockdown was announced. We were just about to go into production on a new show. So we had to scrap that, and move in another direction. Britt (Lauer, Associate Producer) and I started discussing pandemic isolation, and the subject of lighthouse keepers came up. Life in a lighthouse is similar; there's loneliness, boredom, monotony, uncertainty. All the while, working alone for something bigger but on a small scale, without much thanks or support. Then we found ourselves wondering 'Where are the women?' We started researching, and it turned out there were a lot of female lighthouse keepers."
Where:
Alameda Point, in the courtyard of Building 16 at the corner of West Essex Drive and Saratoga Street. Signage at City Hall West will help audience navigate.
When:
May 27 – June 26. Fridays and Saturdays at 6:30 p.m. Sundays at 4:30 p.m.
Tickets:
Tickets are priced on a sliding scale, starting at $20.
Get tickets now
.
More Info:
Visit
weplayers.org
or email media contact/associate producer Britt Lauer,
[email protected]
Lauer added, "Some of them were quite famous; for instance, Ida Lewis of Rhode Island, who rowed out alone to rescue drowning sailors. These women were strong, and dedicated. Sometimes they chose the life, but more often the life chose them."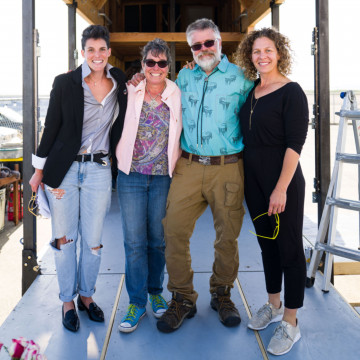 Roy said, "Often they inherited the jobs of husbands or fathers who had died, and there they were, alone, persevering, keeping the lens clean and the wick trimmed. There were so many stories to tell, and we distilled them down to this one-woman show, The Keeper. Caretta, the show's subject, is a stand-in not just for women but for everyone. The play touches on on loneliness, moving through difficulty, shouldering responsibility to help those who depend on us. Showing up even when we don't feel like it. And it's also got humor and heart."Not only will the show be new, but also We Players will be augmenting the surrounding site with a brand-new, purpose-built set / trailer with the charming moniker of "TuDu." Built with sturdy Tiny House construction, TuDu is evocative of a lighthouse, and also of the portable stage wagons used by traveling theatrical troupes since time immemorial. The trailer will be moved to its location shortly before performances begin on Friday, May 27.
Memorial Day Weekend is a commemoration not only of our military, but also of the unsung professionals who help maritime workers do their jobs in safety. In that light, seeing The Keeper in The Island City will be a perfect part of the weekend's observance. Advance tickets are on sale, and since audience space is limited, early purchase is recommended.
Contributing writer Alana Dill covers arts and culture for the Alameda Post. Contact her via [email protected]. Her writing is collected at AlamedaPost.com/Alana-Dill/.