An Alameda zine with a bird's eye view.
Curious about how Alameda's creative community is moving through the pandemic? Have an interest in local history, nautical news, wildlife, music, and art? Check out the new edition of the Bay Station Eagle zine, released at the end of May. The zine is published by Deborah Crooks, managing editor, freelance writer, and Americana musician. Crooks and her husband, Kwame Copeland, own a small sailboat named Espresso, which they often sail out on the Bay. Also a musician, Copeland is a professional audio and video engineer. Check Youtube for their series of water-borne concerts and interviews.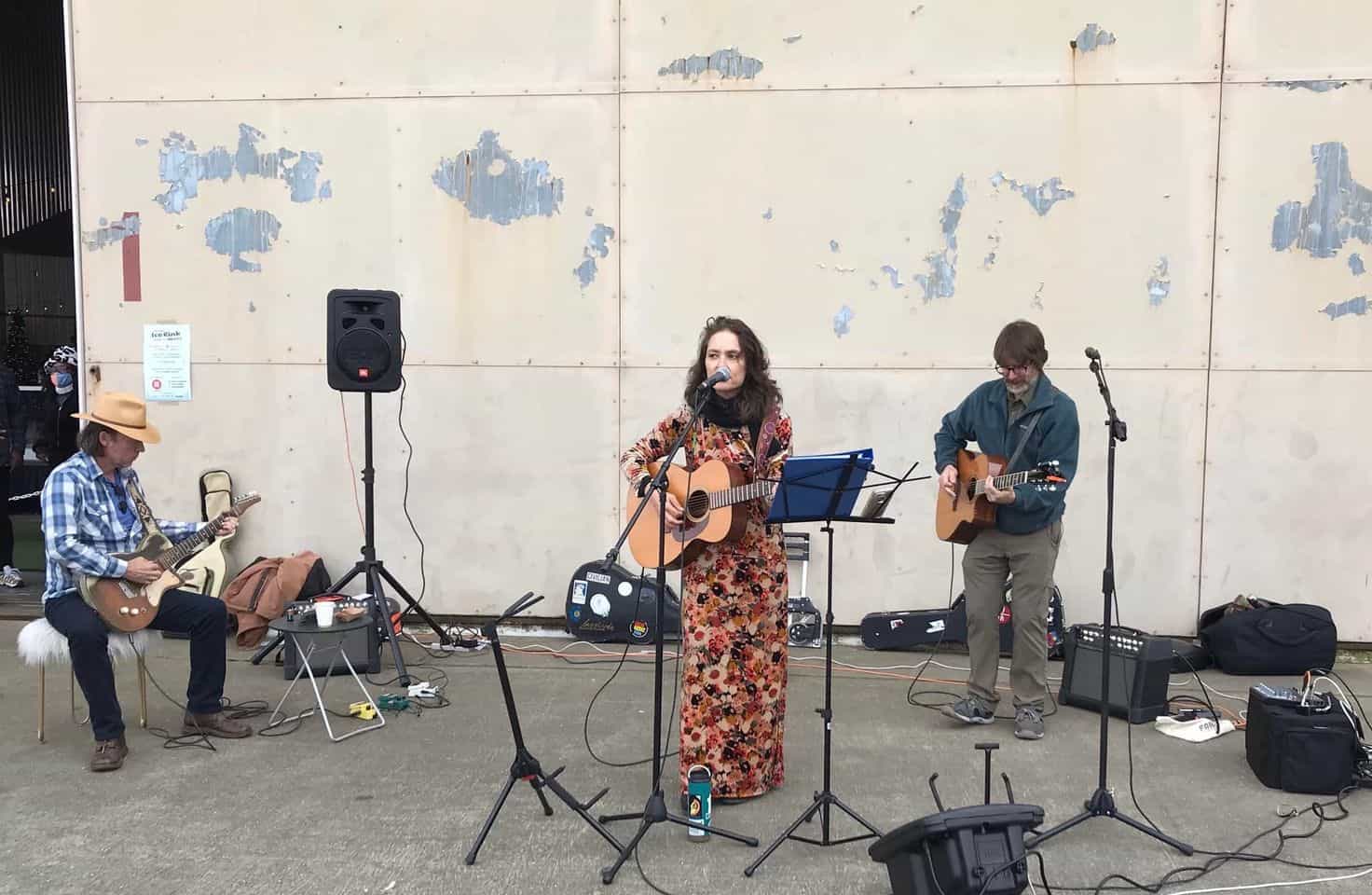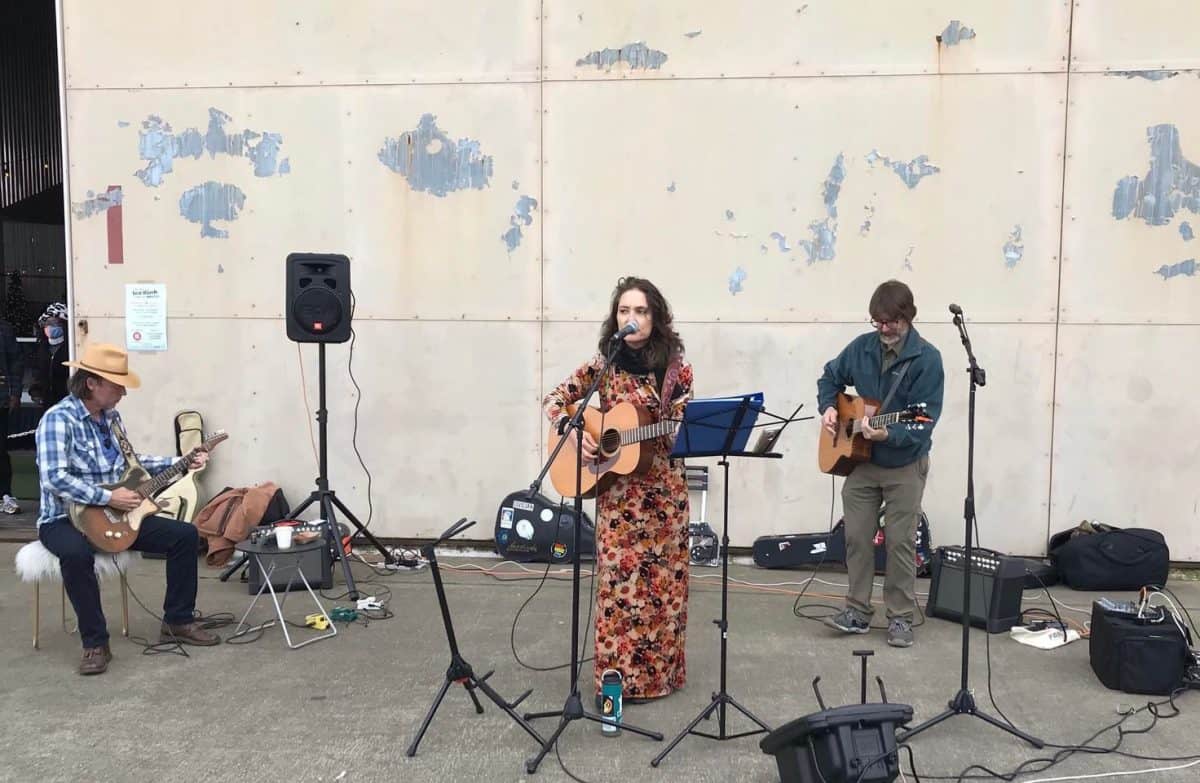 In an interview outside Signal Roasters on Webster Street, Crooks said, "Boats are like horses – happier when they go out. Twelve years ago, we chose Alameda, and the Bay Station neighborhood, with an eye on being able to walk to the marina regularly." The neighborhood is roughly bounded by Central and Clement Avenues and Stanton and Mozart Streets. Crooks likes the neighborhood's diversity, writers and artists.
Due to the 2020 lockdown, Crooks was forced to cancel her Sonoma artist residency. "I asked myself, 'What do I do here? What are people living like right now?'" She decided to consider the lockdown as an arts residency, creating the boat concerts and the Eagle. Initially Crooks went door to door in the Bay Station neighborhood, seeking both contributors and subscribers. "We took little baby steps, and people are still submitting."
Crooks understands patience and perseverance. "If I have a bright idea, I give it time. This turned out better than I thought it would. You try things and take the next steps."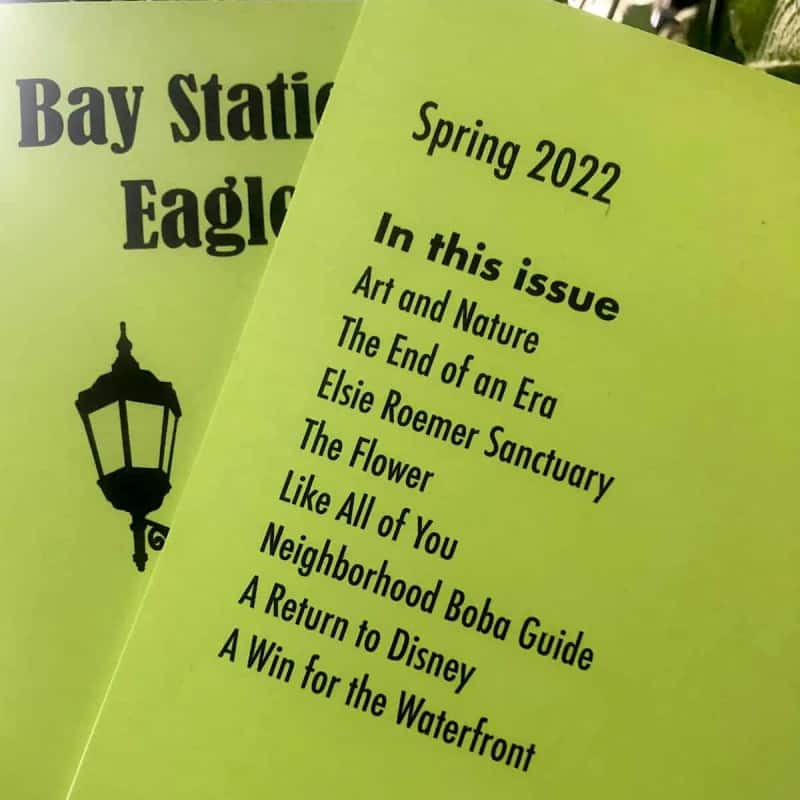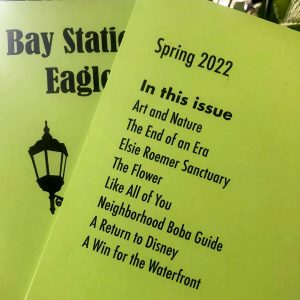 With its bright card-stock cover and simple black-and-white graphics, the Eagle is small in size but packed with poetry, comics, art, history, essays, local character, and more. Crooks has a degree in natural history, and the Eagle features her delightful articles on birds who nest in, or migrate through, Alameda. She said, "It's an evergreen journal — stuff that doesn't get the headlines. Not news, but about what it's like to live in this unique place at this time. Artists are the most resourceful people, but it can be exhausting. What are people doing despite all these crazy threats? Fire, the pandemic, loss of income, air quality…" She shook her head. "It's good to celebrate things that make life worth living."
She added, "I learned the 1918 Spanish flu epidemic didn't start in Spain, but Spain was one of the few countries allowing press coverage." Crooks mused, "What were people in Alameda doing in 1918? Did they wear masks? Were they exposed by shipping traffic at the Port?" Those voices are now silenced. Her hope for this time, is to represent diverse voices.
The zine was put together with Copeland's moral support, graphic artist Jennifer Daley's cover and layout assistance, and the help of Monte at Red Tie Printer. A paper shortage actually slowed production for a while. The connection arises starkly between the local and a larger world. "I feel over-saturated with digital media, so I'm committed to a printed document. Having something solid to hold lets you engage with the real world."
The Bay Station Eagle sells for a sticker price of $6, and can be found at Books Inc – Alameda, Modern Mouse or Magpie & Thorn. To contact Crooks for a musical performance, a subscription purchase, or for Eagle submission guidelines, you may find her at www.deborahcrooks.com, or email her at [email protected].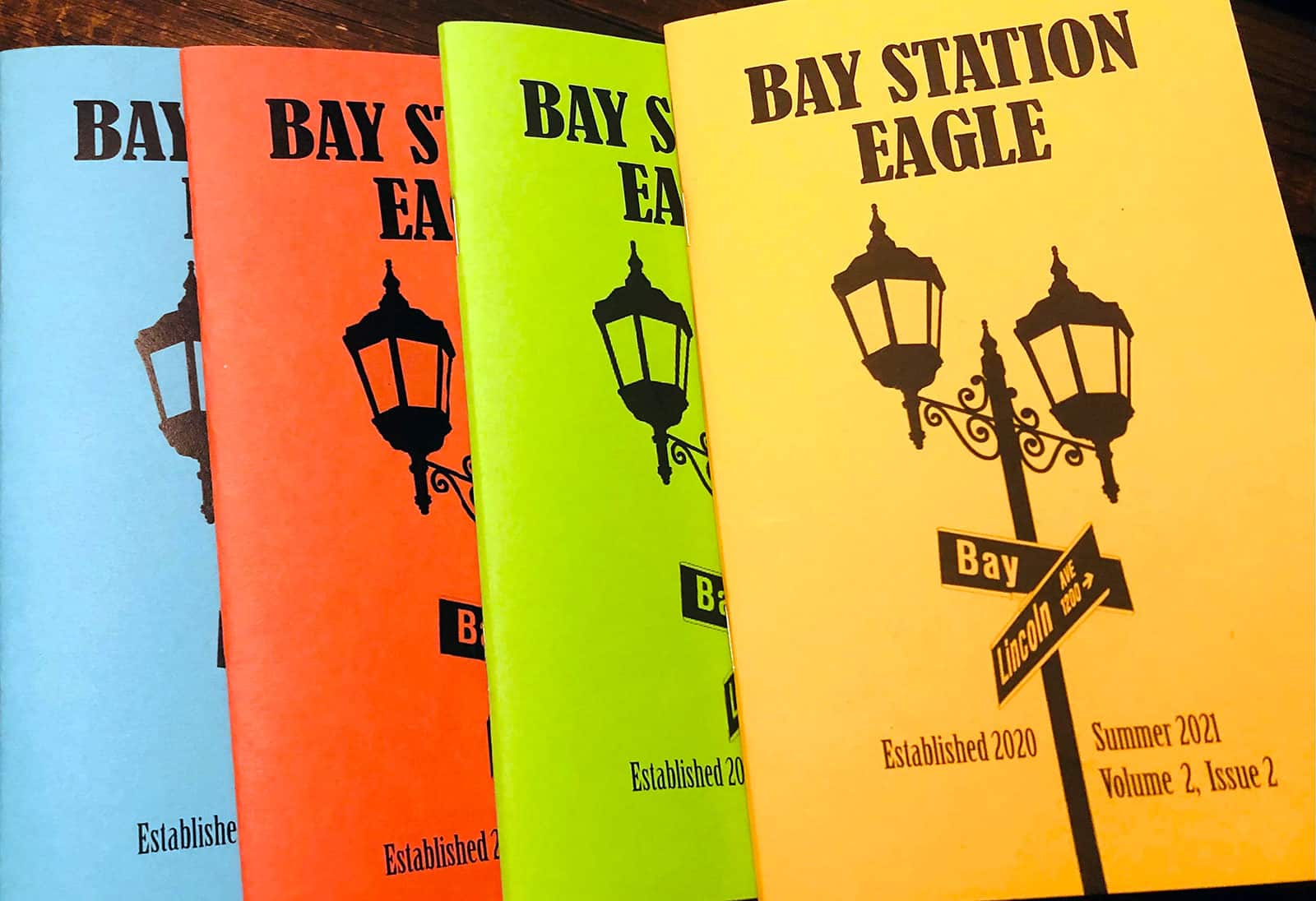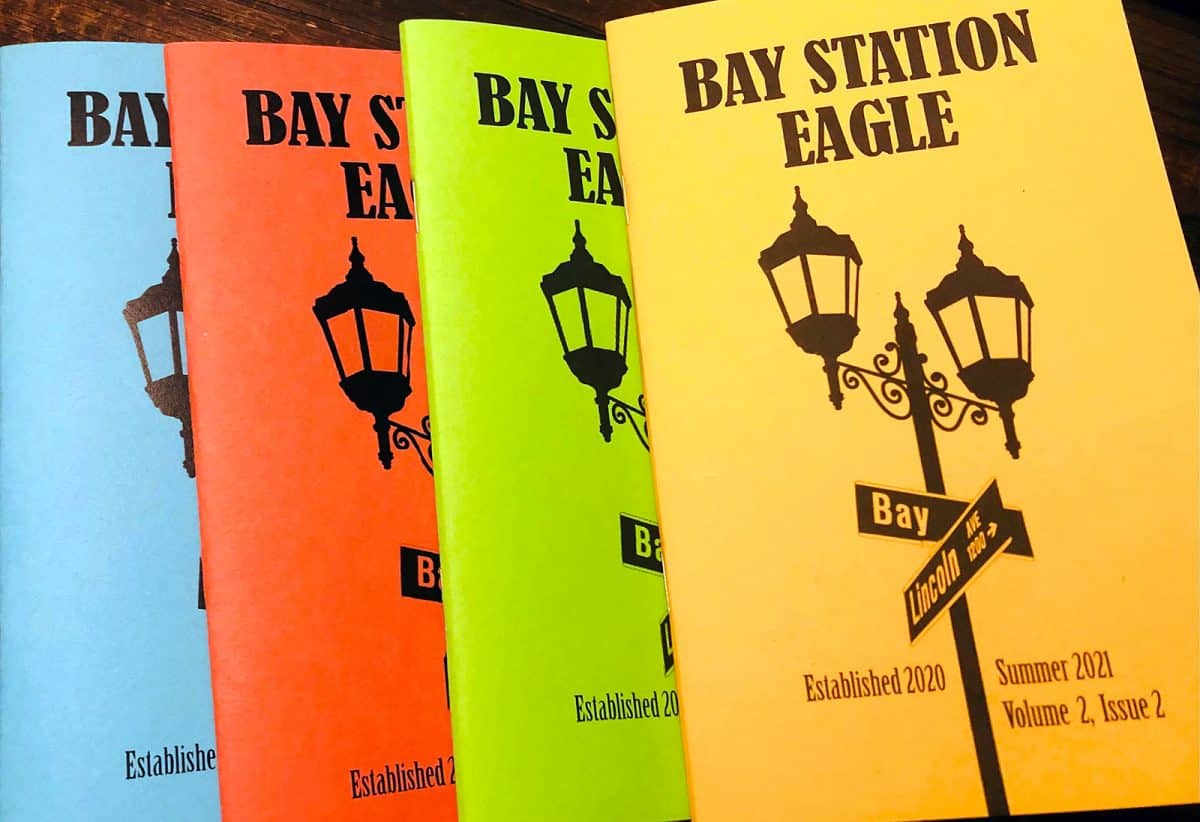 Contributing writer Alana Dill covers arts and culture for the Alameda Post. Contact her via [email protected]. Her writing is collected at AlamedaPost.com/Alana-Dill/.