Boys & Girls Club annual fundraiser,  the circus comes to town, Hamlet is healthy again, and Tina 'Bean' Blaine's new pro-choice anthem with Carlos Santana.
Alameda Boys & Girls Club annual fundraising festival returns next month
The Alameda Boys & Girls Club (ABGC) will host its fourth annual fundraising festival, Corks, Forks, Rhythm & Brews, at Alameda Point on Saturday, October 1. The popular food and drink festival, open noon to 4 p.m., is ABGC's biggest event of the year. Open to guests aged 21 and over, it features premier restaurant food, craft beers, wines, and live entertainment. Grab VIP tickets for extra perks and exclusive early access (noon to 1 p.m.) or enjoy the main event from 1 to 4 p.m. with a general admission ticket or discounted designated driver ticket. All tickets are available for purchase online.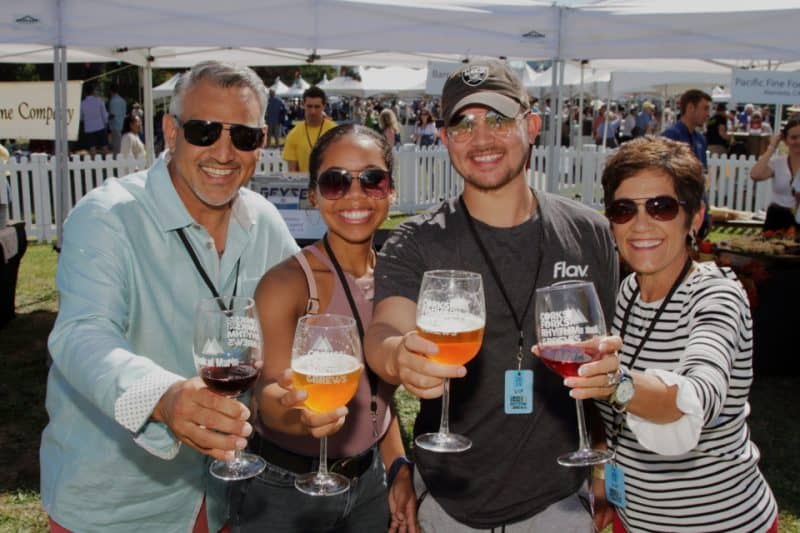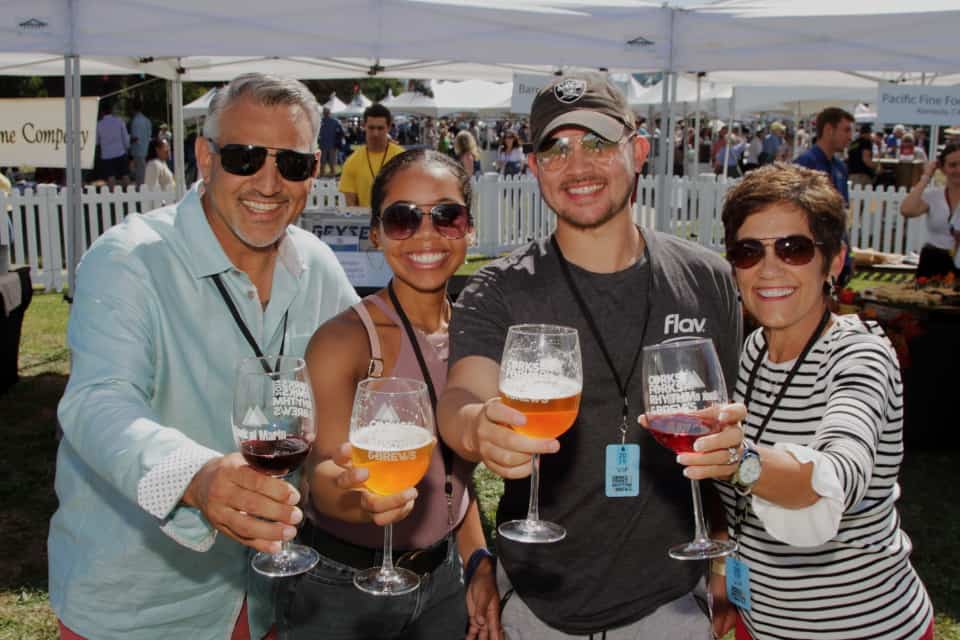 All proceeds from Corks, Forks, Rhythm & Brews go directly to the Alameda Boys & Girls Club to fund a variety of educational and recreational programs that engage, inspire, and empower young people in our community. "This event helps us support the youth of today and leaders of tomorrow by funding programs that encourage them to learn skills to achieve academic success and explore ways to give back to their community," said Jeff Miller, CEO of the club. Funds from this event alone will help keep education and youth development programs running throughout the year.
The festival raised over $236,000 last year, and ABGC is aiming to raise $250,000 this year as event attendance returns to pre-pandemic levels. In addition to the festival at Alameda Point, there's a "Food, Beverage, and Lifestyle" themed silent auction online, open for bidding September 29 to October 5. To donate items such as gift certificates or private dinners to the auction, donors may complete a form online to donate an item before the September 23 deadline. Individuals unable to attend these events are welcome to donate directly to the Alameda Boys & Girls Club.
Circus Bella comes to Alameda Point
They're back! Circus Bella returns to Alameda Point on October 22 and 23 with an all-new series of dazzling outdoor performances. *FLIP*FLOP*FLY*, written and directed by Abigail Munn, features a talented troupe of aerialists, jugglers, clowns, and acrobats with live music by Rob Reich and the six-piece Circus Bella All-Star Band.
With shows at 1 p.m. and 3 p.m. at the new waterfront park at Seaplane Lagoon on both days, the popular one-ring circus is fit for all ages. Admission is free for both children and adults, but the circus asks that guests consider a $20 donation. Seating is not provided, so attendees are invited to bring picnic blankets and small folding chairs. Come early to get a good spot. The show runs approximately 60 minutes.
Hamlet returns to the stage this weekend with rescheduled shows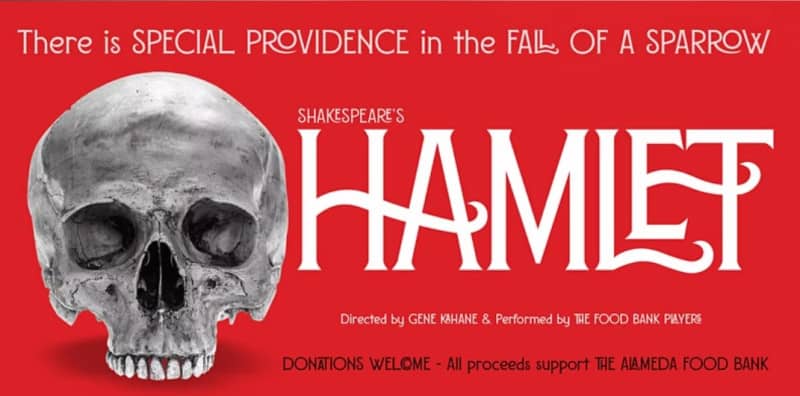 Alameda's Food Bank Players return to the stage at the Healing Garden to perform Hamlet at 5:30 p.m. on September 3 and 4. The rescheduled show dates are a welcomed announcement after the performances for August 27 and 28 were cancelled due to an outbreak of COVID-19 amongst the cast.
Tickets to the show, directed by Gene Kahane, are free but donations are appreciated. Please note that this event is outdoors and not recommended for children under 12.
Pro-choice anthem performed by Tina 'Bean' Blaine released digitally
Tina 'Bean' Blaine, the former executive director at Rythmix Cultural Works, has announced the release of a new song, "It's My Body,"  that she composed and performed with 2TSpark! featuring Carlos Santana and Cindy Blackman Santana. The song she wrote with Tracy Blackman is now available on YouTube (see video above) and is set to release on 35+ digital distribution platforms, including Apple Music and Spotify, on September 17.
"We started working on this last fall, after the state of Texas was the first to ban abortions," she explained. When the Supreme Court overturned Roe v Wade in June, Blaine and Blackman redoubled their efforts to finalize the new pro-choice anthem. "After the Supreme Court decision, we focused on finalizing the recording with guest artist tracks featuring Carlos Santana and Cindy Blackman Santana," she said.
Proceeds from the song will be donated to organizations working for women's rights to safe abortions. Check out our previous interview with Bean to learn more about her world travels, musical journey, and work in the Bay Area.