Local artists and children will come together for a creative workshop this Sunday, March 26, followed by a collaborative art exhibit of their work, entitled "The Future is Female," on April 2, 6 to 8 p.m., at Studio 23 Gallery, located on the corner of Encinal Avenue and Oak Street.
The goal of the workshop, presented by Girls Inc. of the Island City and G.E.M.S. (Girls. Empowerment. Mentoring. Support.) in collaboration with ArtPush's Creative Art Program, is to "get children thinking and imagining themselves in a future with limitless possibilities." Art supplies were provided by Flax Art & Design in Oakland. Julie's Coffee and Tea Garden (Alameda) will supply the workshop with delicious and healthy lunches.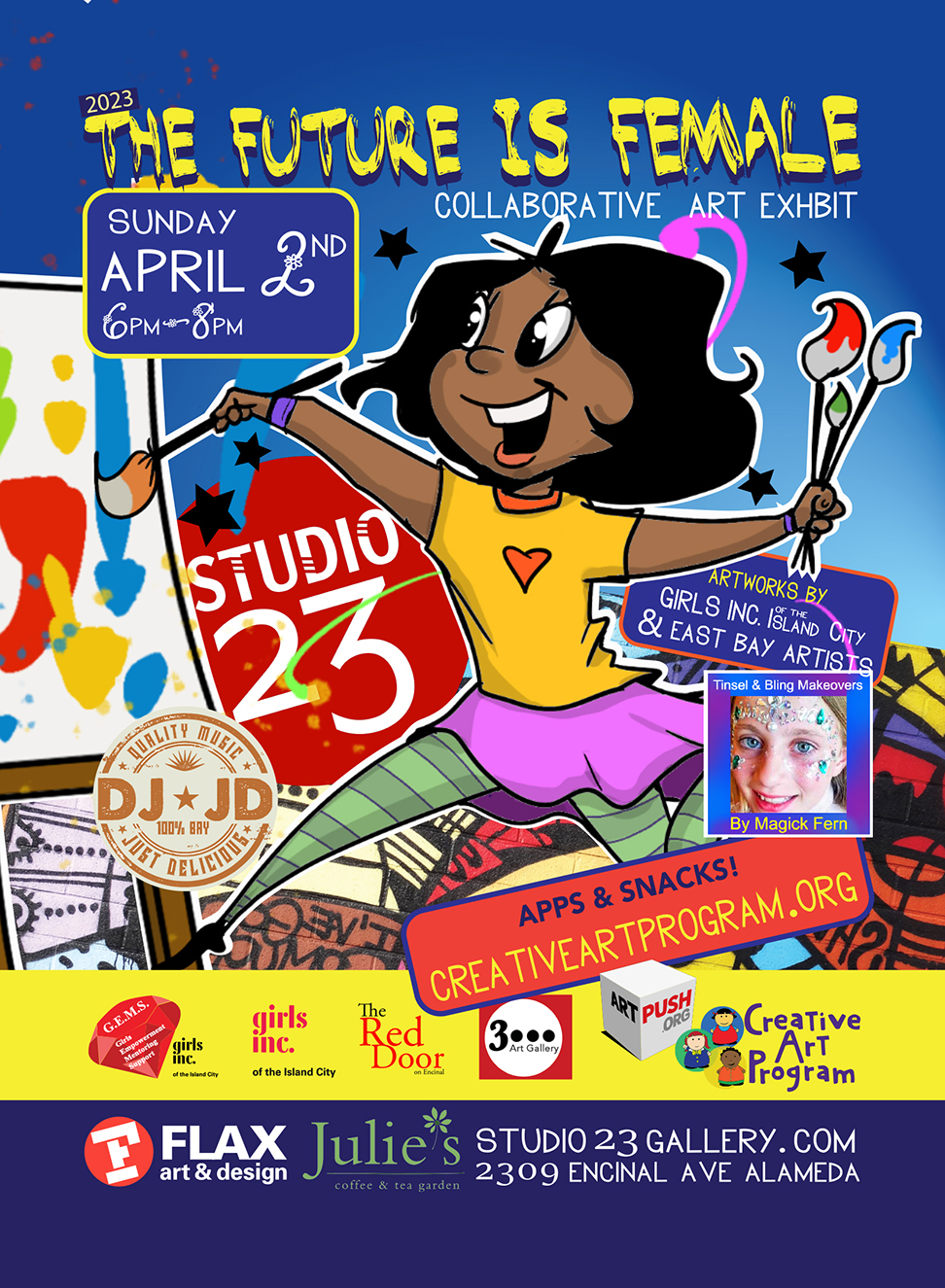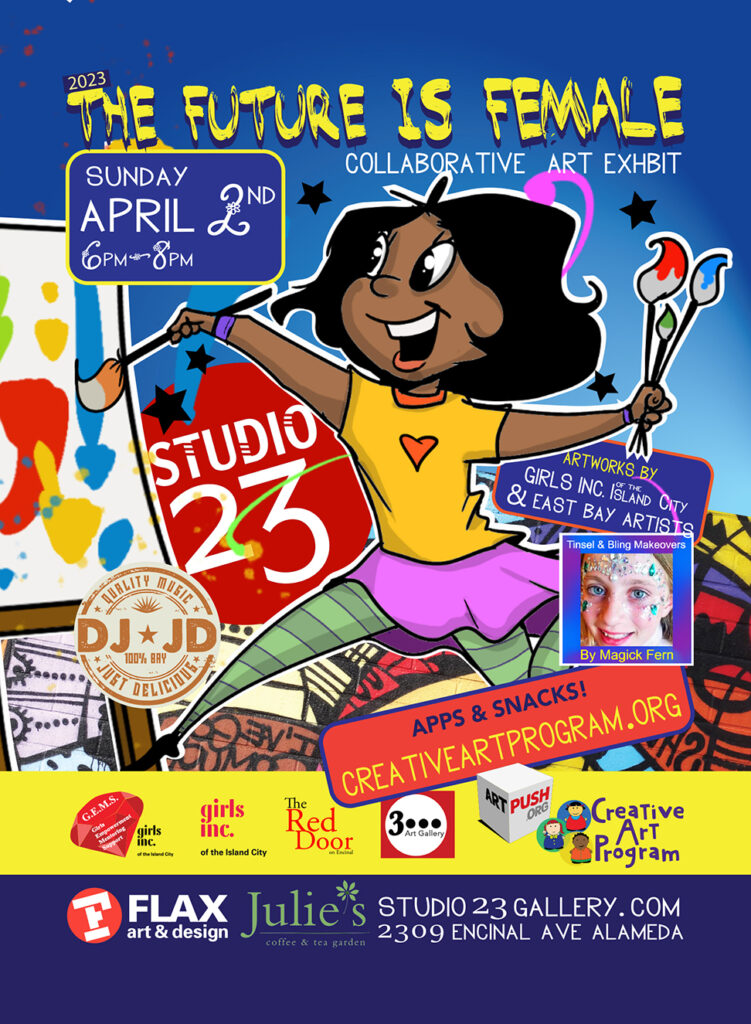 "The Future Is Female" gallery exhibit will showcase the children's artwork. The volunteer artists who participated in the workshop also show their works alongside the children's pieces.
During the exhibit, Julie's Coffee and Tea Garden will provide snacks, makeup artist Magick Fern will offer tinsel and bling makeovers with gems and hair sparkles, DJ Just Delicious will spin Girl Power tunes, and photographer Miss Lily will capture all of it. Dot Art Gallery and The Red Door, Studio 23's neighbor galleries, also will be open during the gallery exhibit.
The G.E.M.S. program is offered at Bay Farm, Earhart, Edison, Franklin, Love, Maya Lin, Otis, Paden, and Ruby Bridges. The program is designed specifically for girls in Alameda Unified School District schools and focuses on social emotional learning, academic success, building healthy relationships, anti-bullying, leadership, and developing confidence and self-esteem. G.E.M.S. is a one-hour, once-a-week program offered during the school day and is led by Girls Inc. of the Island City facilitators. Registration for G.E.M.S. is done at the school site. For more information about the program, call 510-521-1743.
ArtPush is a group of artists dedicated to promoting and supporting artists by sponsoring regular shows and exhibits, workshops, annual festivals in collaboration with community groups, organizations, and local businesses.
Volunteers for the "Future is Female" workshop and exhibit include Jessica Warren, ArtPush Director and artist; assistant teacher Sara Edge, artist speaker Yolanda Cotton-Turner; volunteer coordinator Jordan Effinger; artists Wesley E. Warren, Victor Mavedzenge, Szonic Allure, Dave Sylvester, Sara Edge, Alana Dill, Yolanda Cotton Turner, May Lo; and volunteers Justin Irndale, Thao Le, Shuang Zhang, Regine Ortiz, and Savannah Reynosa.