Alameda Civic Ballet brings The Nutcracker  to life.
On December 3 and 4, Alameda Civic Ballet (ACB) performed The Nutcracker at Castro Valley Center for the Arts to sold-out audiences for the first time in three years. The Alameda Post interviewed Abra Rudisill, Artistic Director, and Emilie Skinner, Director of Operations, to get their impressions.
What is the history of The Nutcracker, and why is it so popular?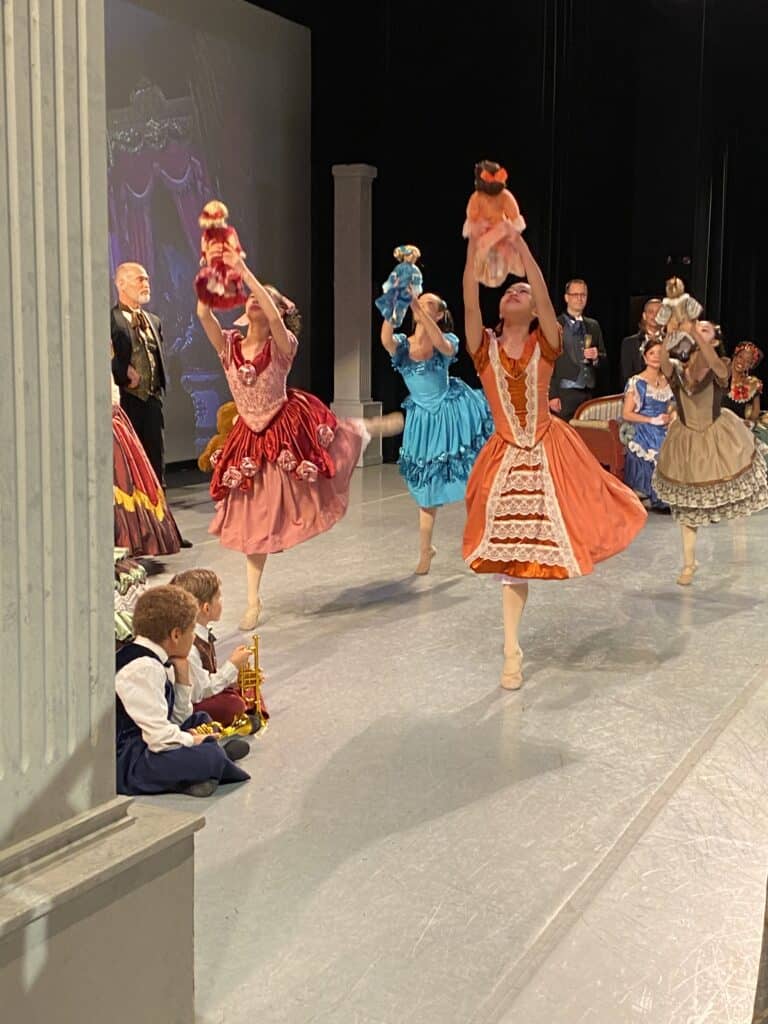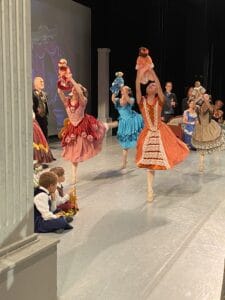 Interestingly, the original story of The Nutcracker and the Mouse King, published in 1816 by E.T.A. Hoffman, was a dark psychological story never intended for children. Using Alexandre Dumas's watered-down adaptation, Marius Petipa and his assistant Lev Ivanov choreographed the ballet in 1891. Pyotr Ilyich Tchaikovsky composed the musical score. The ballet premiered in 1892 at the Mariinsky Theatre in St. Petersburg to mixed reviews.
More than 60 years later, The Nutcracker became a phenomenon when George Balanchine's staging for New York City Ballet aired as a holiday special televised to homes in the U.S. and Canada. Ever since, The Nutcracker has been a traditional part of the holiday season, enchanting both children and adults.
How long has Alameda Civic Ballet been presenting The Nutcracker to the Alameda community?
What started as a twinkle of an idea in 2003, a studio showcase of Nutcracker Divertissement, became a full-length production in 2005. Since then, we have continued to grow, and Alameda's own Nutcracker has become a beloved holiday tradition in the community.
What was it like returning to live theater?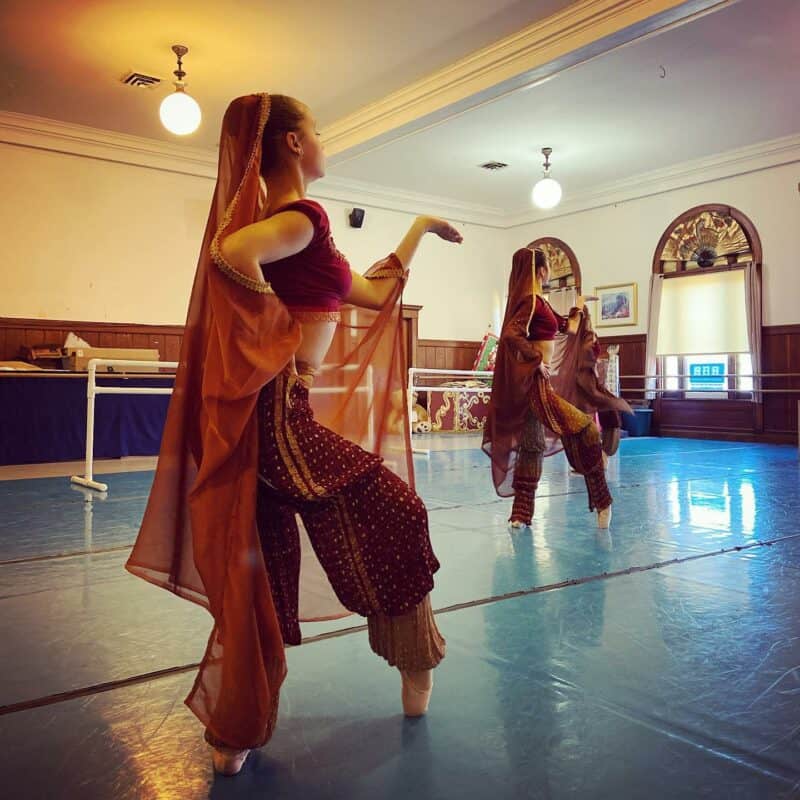 It was exciting and stressful. Everyone was a little out of practice putting on a show, but it was beautiful seeing the dancers in costumes and makeup beaming with nervous excitement. Our students were thrilled to perform in a theater after performing only at home over Zoom for the last two years. Performing together created esprit de corps, evident in their high energy backstage and onstage. Audiences were as ecstatic as the performers, often applauding more than once during each piece.
Where did ACB's performers come from?
Nearly all of our 124 performers were students of the Alameda Ballet Academy (ABA). Dancers Jazmine Quezada, Lawrence Chen, Nicole Townsend, and Lucas Sverdlan—who played the Sugar Plum Fairy, Snow King and Sugar Plum Cavalier, Snow Queen, and Mouse King—were guest artists from Oakland Ballet. David Henry, formerly of Oakland Ballet, played Drosselmeyer, the mysterious character who creates all the magic. Their participation allowed students to perform with and learn from professional dancers.
What has changed since you last performed?
For the first time, we used digital projections as the backdrops rather than hand-painted wood and fabric, which helped us create a financially sustainable production. Since it was our first time trying this, we learned a lot to be improved on next year, but we're proud we overcame obstacles and rose to the occasion to put on an entertaining show.
What are your hopes for future productions?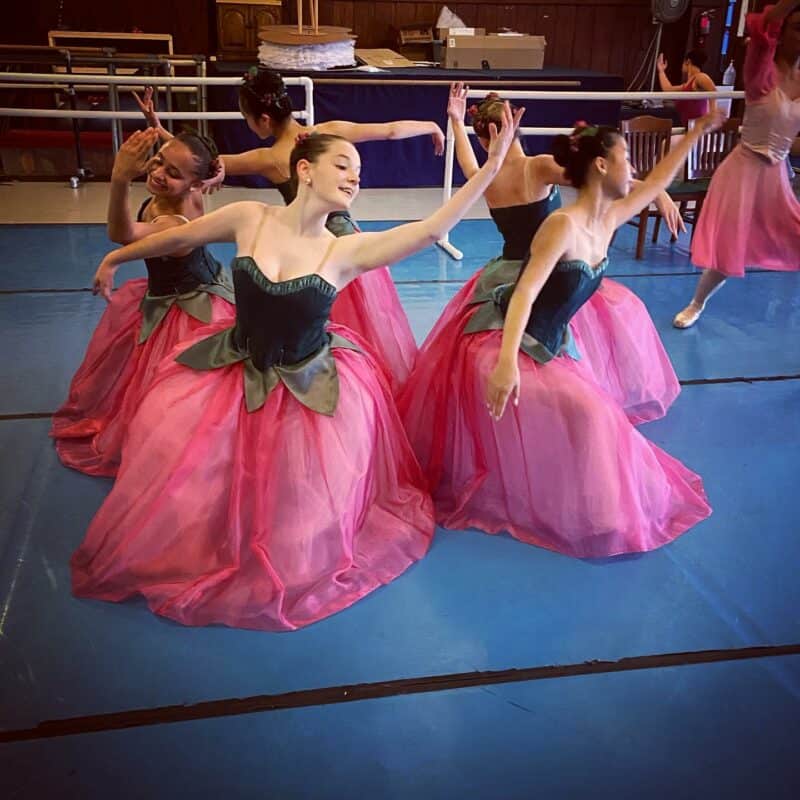 We want to perform in Alameda instead of out of town! To that end, we are excited by the prospect of the new Radium Theater at Alameda Point. Radium will be a tremendous community builder, not just for Alameda Civic Ballet but for all Alameda performing groups. However, funding from individuals, local businesses, foundations, and corporations is needed to bring this vision to life. We encourage the community to offer their support.
Also, since our organization has grown, we are actively looking for more Board Members and corporate sponsorships. We encourage anyone interested in these opportunities to contact us at [email protected].
What are you most proud of?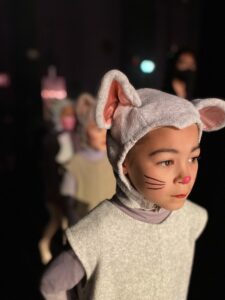 We are so proud of the hard work, passion, and creativity, much of it from our volunteers, that has allowed us to thrive. We are honored to be embraced as a community treasure and a bastion for the performing arts. We couldn't do it without the community's support.
If someone would like to participate in future productions, how can they do that?
Follow ACB on our Facebook or Instagram pages to see posts about our annual audition in September, volunteer opportunities, and how to buy tickets to our productions.
Contributing writer Karin K. Jensen covers boards and commissions for the Alameda Post. Contact her via [email protected]. Her writing is collected at https://linktr.ee/karinkjensen and https://alamedapost.com/Karin-K-Jensen.