Considerate kids, emptying pet shelters, nonprofit grants, Moving to Work, cooking class, and holiday activities.
Five-year-olds celebrate birthday by feeding the hungry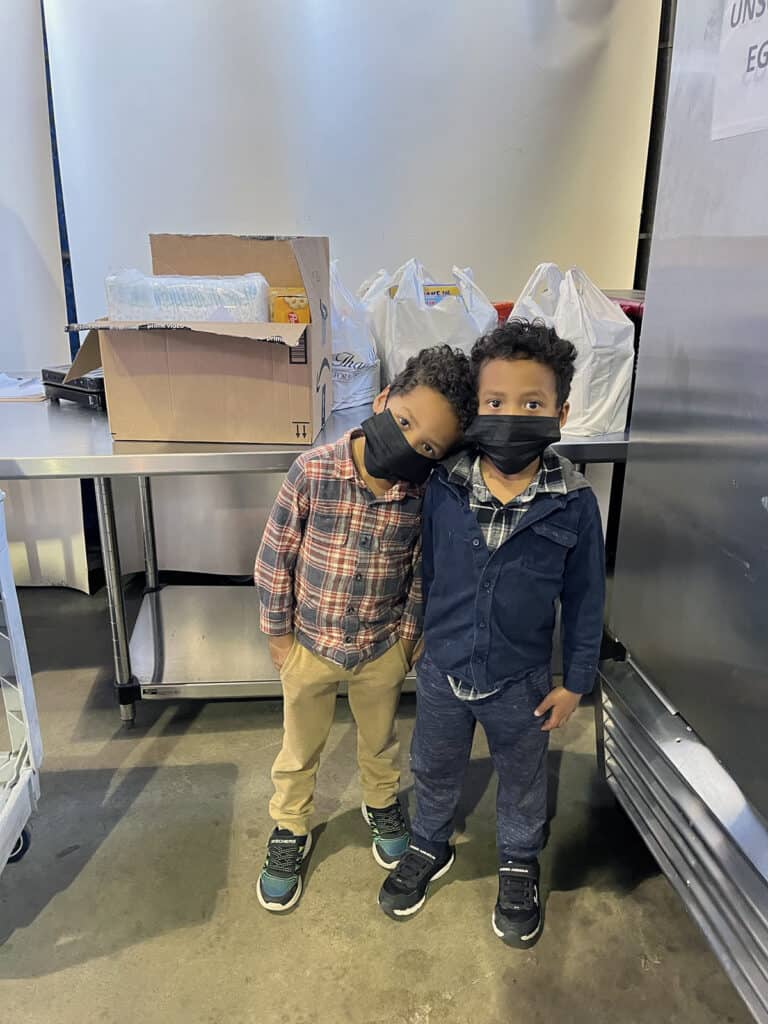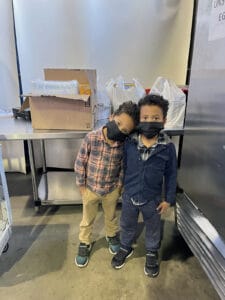 Alameda has some amazing kids doing wonderful things for our community. Jordan and Kaveer just celebrated their fifth birthday by holding a food drive for the Alameda Food Bank. Together, they collected more than 140 pounds of food! And, as the Food Bank pointed out, that's the equivalent of 47 birthday cakes worth of food—they Googled the average weight of a birthday cake, so that's not just a guess. Happy birthday, Jordan and Kaveer! And thank you for your kindness. If you would like to volunteer for or donate to the Alameda Food Bank, you can visit their website to learn more.
Help FAAS Empty the Shelter
Friends of the Alameda Animal Shelter (FAAS) is working hard to find a home for every animal in the shelter by the end of the month. Adopt any pet for just $25 for the rest of 2022. FAAS is participating in Bissell Pet Foundation's Empty the Shelters nationwide reduced-fee adoption event through December 11—and will continue to offer $25 adoptions through December 31. Even better: FAAS is offering two-fer kittens—adopt two for just $25.
To see some of the pets that are currently available, visit the FAAS website. Walk-up adoption hours at 1590 Fortmann Way are noon to 4 p.m. on Wednesday, Friday, and Saturday. The 2228 South Shore Adoption Center is open noon to 5, Wednesday through Sunday. If you can't make it during those hours, fill out an adoption form to meet a pet you are interested in: Canine adoption form, Feline adoption form, Small animal adoption form.
Apply for Alameda Kiwanis Foundation grants
In celebration of 100 years of service to the community, the Alameda Kiwanis Foundation Is launching their community grant program for 2022. Before the end of the year, nonprofit 501 (c) (3) organizations serving Alameda are encouraged to apply for funding. Information and application forms can be found at alamedakiwanis.org. Applications must be completed and postmarked by December 31, 2022. Grants will be awarded in early February 2023, usually in the range of $500 – $1,500. Apply now!
AHA seeking public comment on Moving to Work designation


The Housing Authority of the City of Alameda (AHA) has been selected to participate in HUD's Moving to Work (MTW) program and is asking for public comment. MTW is a demonstration program for housing authorities, which provides them with the opportunity to design and implement innovative, local strategies that increase housing choices for low-income families
Any MTW supplement to AHA's Annual Plan must be approved before activities can begin. The process requires an opportunity for public comment, both in written form and verbally, at public meetings. The deadline to submit public comment is December 8. All written public comments must be emailed to [email protected] by that date.
The next public hearing to get verbal input from the community will be held today on December 6 at 10 a.m., both in person and online. The in-person meeting will be at the Housing Authority offices, 703 Atlantic Ave., in the Ruth Rambeau Community Room.  The online meeting will be held on Zoom—log in information and meeting agenda are listed on the AHA website.
A meeting of the Resident Advisory Board will be held December 8 at 6 p.m. in-person only at the Housing Authority office.
Free online cooking class with 'Kitchen on Fire' Chef Olivier
Cook along with Chef Olivier from "Kitchen on Fire" on Tuesday, December 20 at 6 p.m. This fun, quick, 'Happy Hour' demo, brought to you by the Alameda Free Library, will feature Thai Larb (lettuce cups) with beef, chicken, or tempeh, and chocolate lava cake with berry coulis and whipped cream.
Register online, and you will be sent the shopping list and Zoom link a week before the event. For further information, call 510-747-7713.
---
Holiday roundup
Volunteer for APC holiday party: It's not too late to donate food or volunteer for the Alameda Point Collaborative (APC) holiday party on Wednesday, December 7 at 5 p.m., at the O' Club, 641 West Redline Ave. The party for formerly homeless families will be APC's first holiday party since 2019 and they could use help preparing and serving the food, cleaning up afterward, or donating food for the event. They still need a few spiral hams, pecan pies, and apple or peach cobblers, as well. The Alameda Food Bank has donated the rest. If you'd like to help, food donations can be brought to the APC office at 677 W. Ranger Ave. today on Tuesday, December 6. To volunteer for the event on December 7, please fill out the online volunteer form as soon as possible.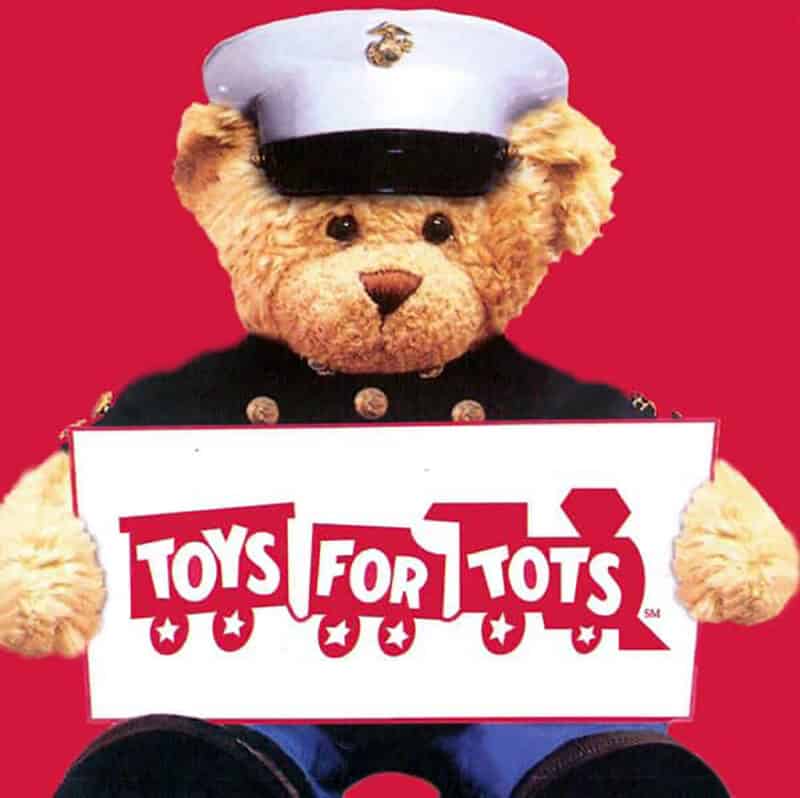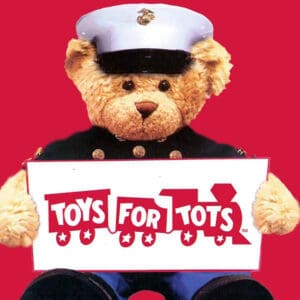 Toys for Tots: December 8 is the deadline to drop off new unwrapped toys for the Toys for Tots program, sponsored by the U.S. Marine Corps Reserve. To schedule a drop-off, call the manager, Tameka Frost, at 510-814-1040 to schedule a drop-off time at Alameda Park Apartments, 547-549 Buena Vista Ave. The site will be open Monday-Friday, 8 to 5 p.m., and is closed for lunch noon-1 p.m. Please note that no receipts or proof of donations can be issued at the drop-off site. All donations will be delivered to the U.S. Marine Corp Alameda location on December 9. Marine Toys for Tots Foundation is a 501(c)(3) not-for-profit public charity.
Strollin' with Santa: If you think you saw Santa strolling around Park Street last Thursday night, you're not wrong. He'll be out and about again, popping into businesses, handing out treats, and posing for selfies every Thursday night until Christmas, 5 to 7 p.m. On December 8, you'll find him on Park Street between Central and Santa Clara avenues; on December 15, he'll be on Park Street between Encinal and Central avenues, and on December 22 you can catch him on Park Street between Santa Clara and Lincoln avenues. Ho ho ho!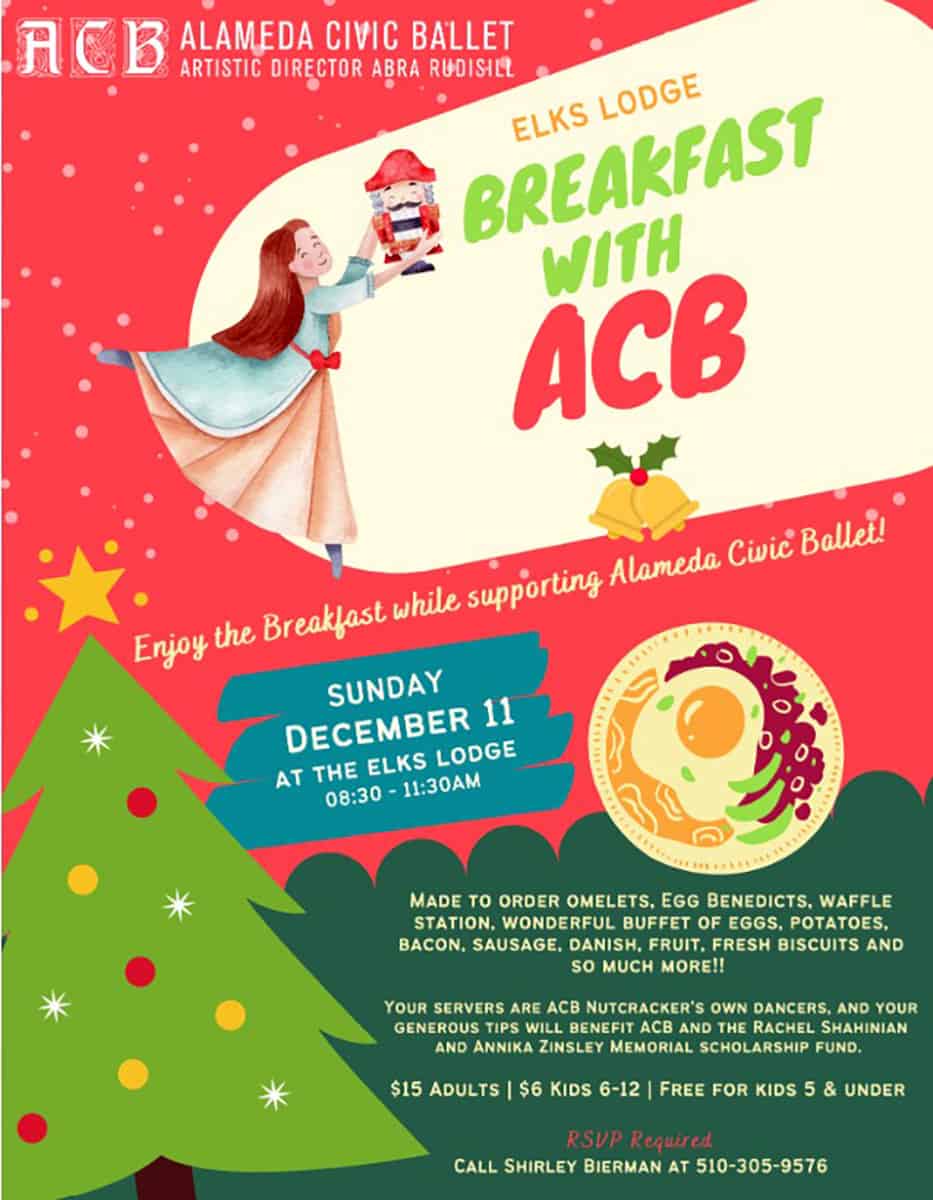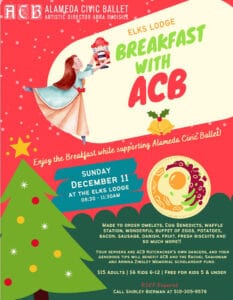 Breakfast with Alameda Civic Ballet: Have a yummy breakfast and support the Alameda Civic Ballet (ACB) at the same time. Dancers from ACB's "Nutcracker" will serve you at the event on Sunday, December 11, 8:30 to 11:30 a.m., at the Elks Lodge, 2255 Santa Clara Ave.
Enjoy a full buffet of made-to-order omelets, Eggs Benedict, waffles, bacon, sausage, fresh-baked biscuits, fruits, and more. The event is free for children 5 and under, $6 for ages 6 to 12, $15 for ages 13 and up. Proceeds will benefit Alameda Civic Ballet and the Rachel Shahinian and Annika Zinsley Memorial scholarship fund. RSVP required: call Shirley Bierman at 510-305-9576.