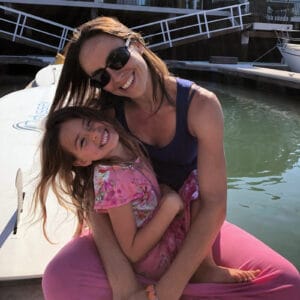 Tara Pilbrow has made quite a mark on Alameda arts since she arrived, through her work with the West End Arts District, producing events like Fiesta Alameda, leading the campaign for Dave Young Kim's stunning mural at Webster Street and Pacific Avenue, choreographing and staging performances of her own dance troupe, and contributing to myriad other arts events around the city, including performances by the Foodbank Players.
Before I saw Tara dance, I saw her dancers dance and they made me cry. We were just coming out of quarantine, mostly still masked, the vaccines had just begun, and a performance was held on the small stage in the Healing Garden on Webster Avenue. The three dancers essentially told the story of the lives we'd all been living—the coming of corona, our retreat from one another, the anguish of living fearfully, and the eventual baby steps back to near normalcy. Their movements, designed by Tara, were remarkable—bold and intimate, funny and courageous, and in every possible way, celebratory. We were all together watching art in a former parking lot and the total experience made me and many others sob.
That a Hong Kong born, Oxford educated, Paris dancer person would end up in Alameda overseeing the West End Arts District, organizing artistic and cultural events, helping gorgeous murals get painted on massive walls, and supporting a little theater company doing Shakespeare is, to borrow from Tara, "Brilliant!" Without any further ado: 5Q4 Tara Pillbrow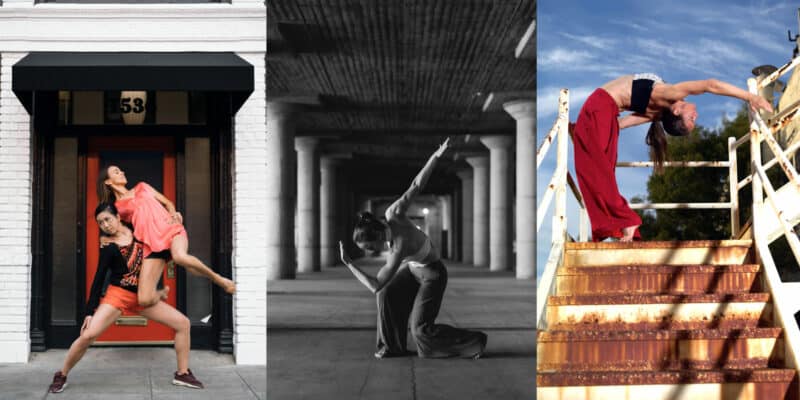 At what moment did you discover that you wanted to be an artist?
As a little girl I wanted to be a ballet dancer. I don't remember at what stage I became convinced that that wasn't a "serious" ambition. I don't come from an artistic family, I basically come from a family of lawyers, so I don't remember having any "artist" role models. I asked to audition for the Royal Ballet School when I was 8 or 9, but even at that stage I knew it wasn't a real proposition. I didn't think for a second that I would get in, I was just curious to get a peek into that World.
There was very little dance available at my school, and I was at boarding school, so my options were limited. When I was leaving school and preparing for university, I planned to take a year off in between the two. I decided I wanted to use my break to study dance and was looking for a one-year course. But the only full-time courses I could find were three-year degree courses. I applied for an undergraduate course at the Laban Center in London and never expected to get in, but somehow miraculously did. That was the first time I was surrounded by people who were working to make dance their career and I started to think that maybe I could do the same. I only completed one year of the degree before leaving to study Chinese at Oxford, but by that stage I was bitten, and spent a lot of my time at Oxford working for dance companies and trying to fit my work in around the edges. As soon as I graduated, I decided I had earned myself a bit of time to give it a go. I figured if it all went wrong, I had a good degree and I would be able to backtrack and try some alternative route… but then I just kept going, and eventually I stopped saying that I was "thinking about becoming a dancer" and realized that I was.
Who was the most influential person who helped you achieve your goal?
I'm not sure whether he really helped me achieve my goal, but the person who had the most profound impact on my artistic (and personal) growth is a teacher/ improviser/ performer/ writer called Julyen Hamilton. Julyen teaches "instant composition." He describes his work as "going deeply into the compositional aspects of creativity through the areas of the physical body, space, time, dramaturgy, and voice." I attended various one- and two-week workshops with him while I was living and working in Paris, and the work was so mentally and physically stimulating that I remember finishing the day elated, exhausted, and totally and utterly replete. He pushed me to dig into my own creativity with an open mind, to "do the work" with discipline and without judgment.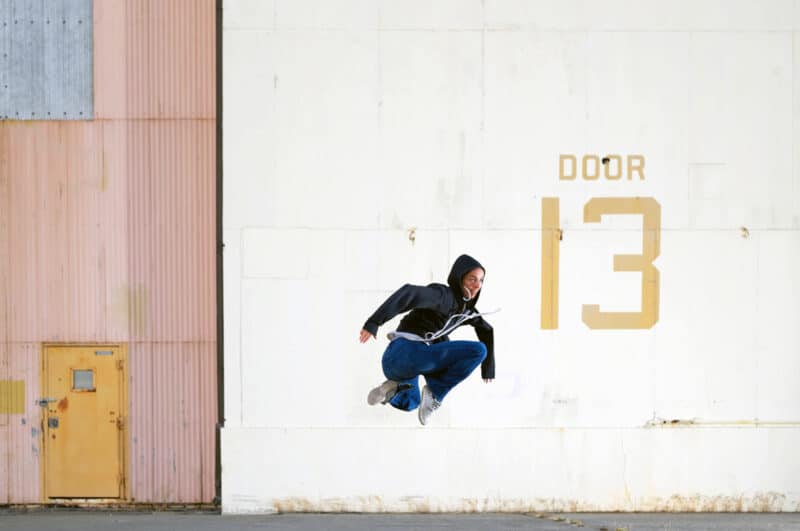 Tell about the best—or a best—experience you had as a performer?
This one is difficult. I love performing, but I am happiest in studio. I thrive on the creative process, the digging and exploring, and the gift of collaboration with other artists. In terms of performance, there have been highlights—performing on the stage of the Royal Albert Hall, at the Opera House in London, and in exotic destinations in Turkey and Syria—but when I look back at the moments I cherish, most of them don't feature an audience.
Conversely, tell us about a pretty bad experience?
I'll share a funny one, although it wasn't actually as bad as it sounds. I was performing a tango/contemporary duet with my partner on a stage in London.  There was a moment in the piece when we would run across the stage, and he would catch me in a volcada (a move in tango when one person is leaning against the other like an upside-down "v"). The stage was small because it was a music venue and in rehearsal we had managed it perfectly, taking the run right up to the edge of the stage. In the performance, we ran, and my partner caught me but as he did his foot slipped and we slowly but surely fell off the edge of the stage. There was probably a 4-foot drop off the edge and the collective intake of breath of 500 people in the audience as we fell was incredible—the kind of authentic audience participation comedians strive for but rarely achieve. We climbed back on stage and kept going as smoothly as we could, but that has to be the most dramatic screw-up I've ever managed.
Any advice to folks out there hoping to pursue a life in the arts?
I know it's cliché, but if I could go back and tell my younger self one thing, it would be: Don't try for perfection—just do, and then keep doing. There is no right path or key to success, just many steps each of which helps to shape the artist you become. I'm not sure that any practical advice I could share would be very useful for young dancers starting a career in the Bay Area. I spent the best part of my career as a dancer living in France and I think surviving as a young artist in the Bay Area is much more of a challenge.
Gene Kahane is the founder of the Foodbank Players, a life-long teacher, and former Poet Laureate for the City of Alameda. Reach him at [email protected]. His writing is collected at AlamedaPost.com/Gene-Kahane.