A Trip Back to a Bygone Alameda — Bear's-Eye View for July 17, 2022
Did you know that Alameda was the home of a very famous architect? I have sniffed around this home located at 2021 Alameda Avenue on many occasions, but I never knew about its owner.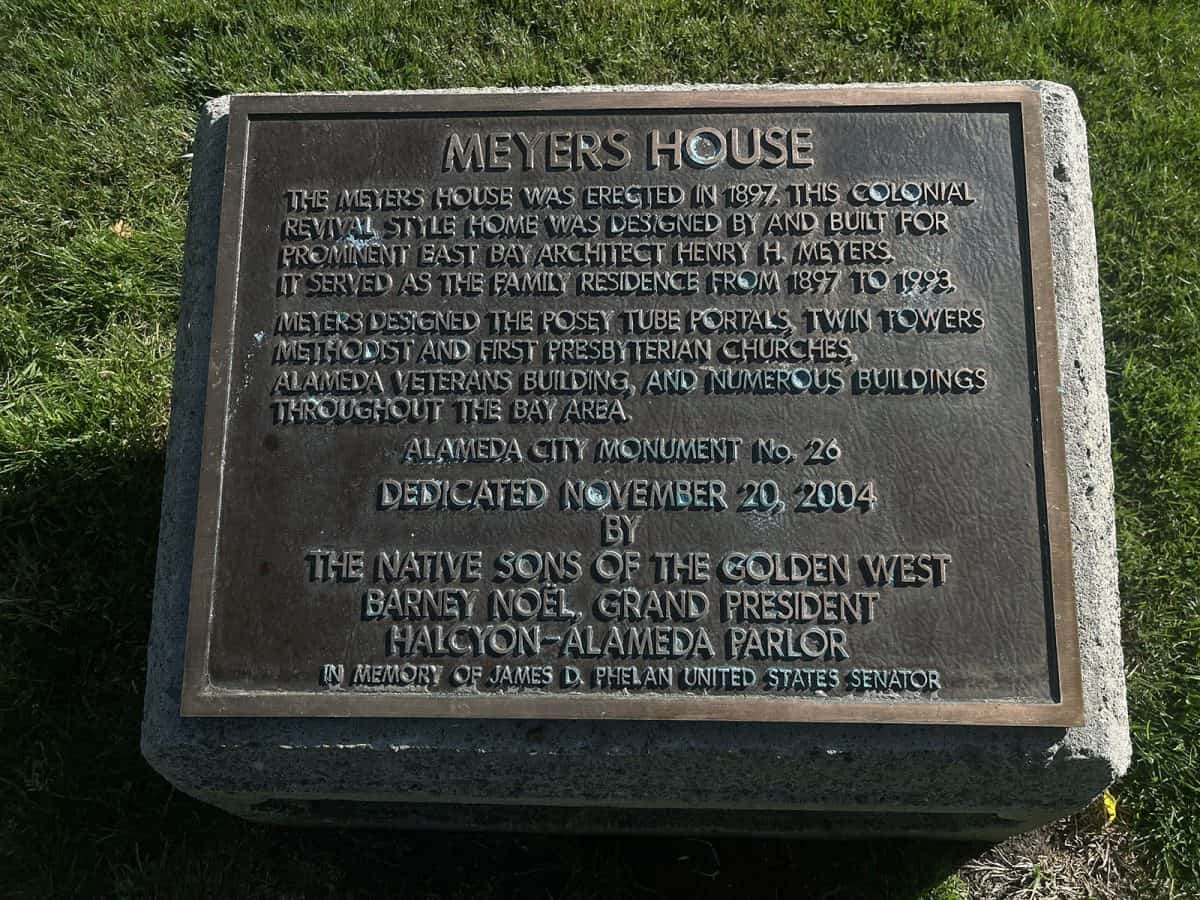 There's a plaque in front of the house that kinda serves as the office water cooler for us canines to gather – olfactorily speaking of course. It's called the Meyers House, and it serves as a museum containing the original architectural elements and thousands of antiques that take visitors back to the 1890s when the house was built.

The house was built for Henry H. Meyers, a prominent architect in 1897 by his father Jacob Meyers. It's located on a huge three parcel lot that features a pergola, three car garage, an architectural studio, and a stunning garden.
Henry designed the portal entrance to the Posey Tube, ten veterans buildings, and a bunch of public buildings and churches. Together with his wife Bertha, they raised three girls that all went on to have professional careers as a physician, an architect, and business manager for the family business.
The house is open on the fourth Saturday of the month, which means you can visit the Meyers House next Saturday, July 23rd from 1 p.m. to 4 p.m. Admission is $5. CASH ONLY. Masks are required.
Docent volunteers provide guests with additional information about the house, its furnishings, and insights into family life at the turn of the century.
I have only hit the highlights of the story behind the Meyers House in this report, and you can get the details by going to www.alamedamuseum.org/meyers-house-and-garden. Better yet, plan on dropping by 2021 Alameda Avenue from 1-4 p.m. next Saturday to experience one of Alameda's best kept secrets.
This is Mouf, time traveling back to the future of 2022!
Mouf, Roving Reporter
Bear's-Eye View of Alameda
Mouf and his human companion can be reached via [email protected]. Their stories are collected at AlamedaPost.com/Jeff-Cambra/. All photos by Jeff Cambra.