First of four summer concerts at South Shore to benefit AEF
South Shore Center and the Alameda Education Foundation are collaborating on a series of summer concerts this month at the center court in front of Trabocco.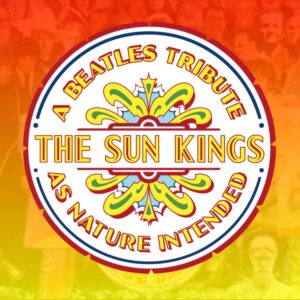 The first concert—today from 3 to 5 p.m.—features the popular Beatles tribute band The Sun Kings. The concert is part of South Shore's Fourth of July Family Festival, which includes all kinds of family-friendly activities, from face painting and glitter tattoos to a stilts performer and free patriotic sunglasses for kids.
Alameda Education Foundation will be selling beer and wine to support their annual school supply drive for Alameda's low-income students. The goal is to support 900 students with quality new school supplies and backpacks this year
July concerts: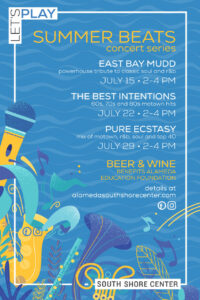 July 4, 3 to 5 p.m., The Sun Kings, Beatles tribute.
July 15, 2 to 4 p.m., East Bay Mudd, powerhouse classic soul and R&B.
July 22, 2 to 4 p.m., The Best Intentions, '60s, '70s, and '80s Motown.
July 29, 2 to 4 p.m., Pure Ecstasy, Motown, R&B, Soul, and Top 40.
Put on your dancing shoes, enjoy some great music, and support a good cause! More information is available on the Alameda Education Foundation website.