The U.S. Navy Blue Angels will be based at Oakland International Airport (OAK) for San Francisco Fleet Week, scheduled for Monday, October 2, through Sunday, October 10. The Blue Angels and other air show performers have been based at OAK for nine consecutive years, with the exception of 2020 when the event was cancelled due to COVID-19.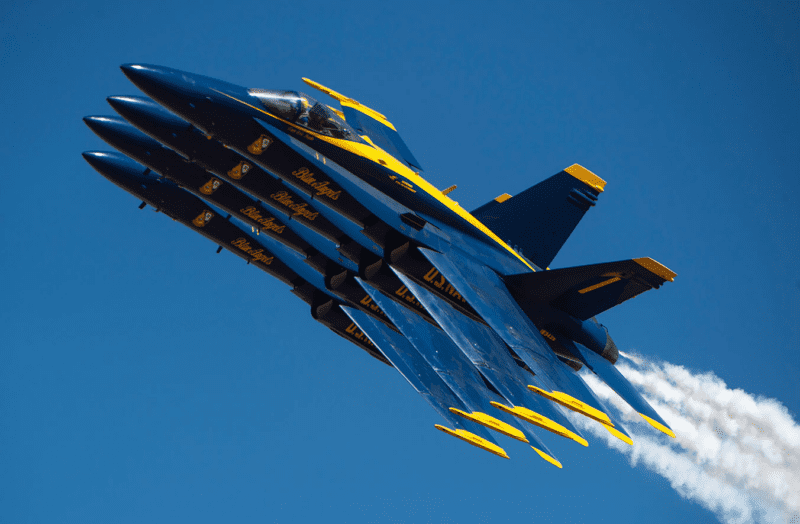 "We look forward to once again hosting SF Fleet Week air show performers at Oakland International Airport," said Craig Simon, Interim Director of Aviation at the Port of Oakland. "OAK is proud to be the home base for these outstanding performers during this popular and celebrated annual event."
Fleet Week organizers were working on the 2023 air show in a business-as-usual mode, but they recognized that that federal government shutdown, which was averted by Congress in a Saturday night vote, would have resulted in canceling the event.
"San Francisco Fleet Week is standing by to take guidance from the Navy and our other military partners," event organizers said in a statement shared with multiple media outlets. "Currently our staff are continuing planning as usual for the greatest Fleet Week ever. We'll make adjustments as needed as we receive guidance."
Meanwhile OAK officials have warned those who live or work near the airport that it's going to get loud when the Blue Angels are in town.
"During practice sessions and the air show demonstrations throughout the event week, airport neighbors will experience an unusual level of aircraft activity and noise," officials stated in a press release.
To be added to the airport's community advisory notification list, call the Noise Hotline at (510) 563-6463.
More information about the weeklong event is available on the Fleet Week website.