Ten-month program from Alameda Chamber and Economic Alliance teaches inner workings of the city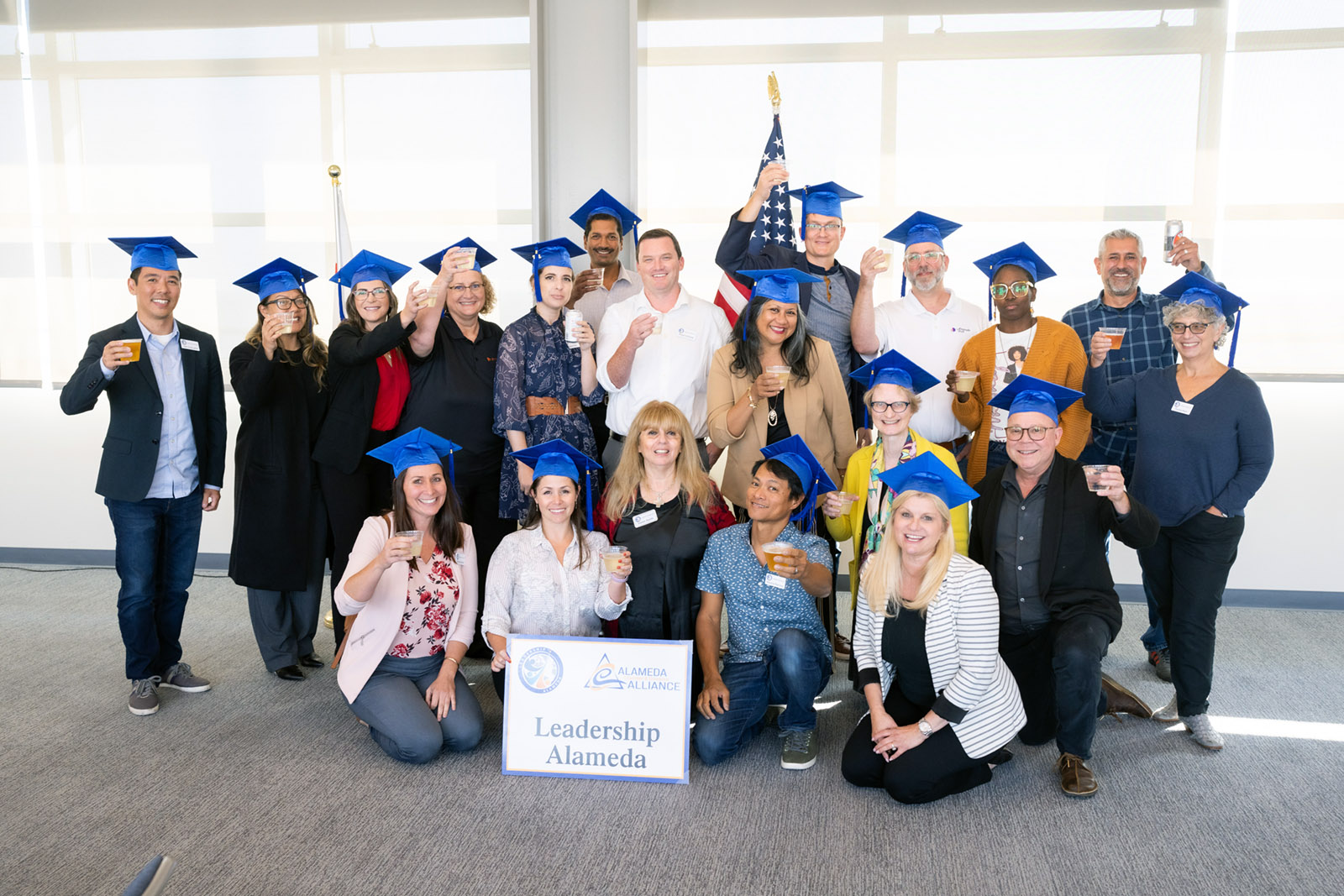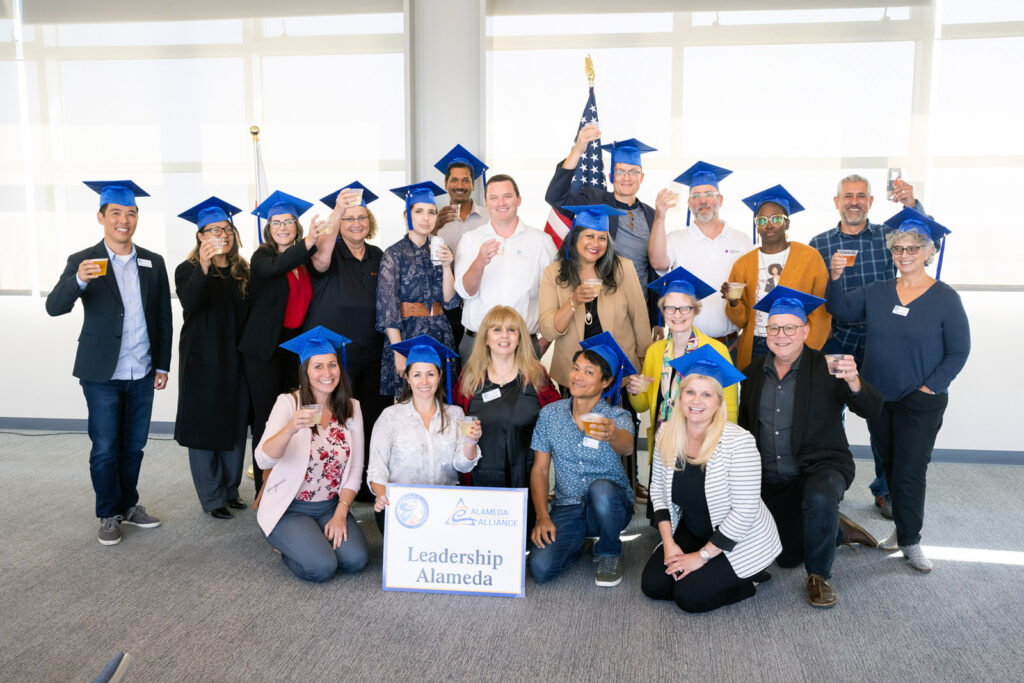 Leadership Alameda, an innovative and intensive professional development initiative offered by the Alameda Chamber and Economic Alliance for aspiring and current business leaders, is now accepting applications for its second year. The 10-month program, which will begin in September, is limited to 25 participants. The application window will close once that number is reached, so interested participants should apply now. Applications are available online.
The program offers a comprehensive curriculum that covers critical leadership skills such as strategic planning, financial management, team building, and community engagement, equipping participants with the tools and knowledge needed to excel in their roles. Plus, it teaches participants how Alameda operates, and introduces the people, programs, organizations, and businesses that work together to create a strong business community. Participants in the upcoming Leadership Alameda program will graduate in June 2024.
For more information about the program, visit the Leadership Alameda page on the Chamber's website.
Inaugural class
Nearly two dozen people participated in the inaugural program, which began in January 2022. Participants came from all backgrounds, experiences, and businesses. The class represented a wide range of local industries, including banking and other services; food, medical, and aerospace technology; the maritime community, including Alameda Marina, Engine Systems Integration, and the USS Hornet Museum; City departments such as the Alameda Police Department (APD) and Alameda Municipal Power (AMP); nonprofits, and sole proprietorships. I participated as a representative of Alameda Post Inc., and our contributing photographer, Maurice Ramirez, represented his photography business.
The inaugural class of the Leadership Alameda program graduated in October 2022. The graduation was held at the WETA building next to the USS Hornet. Malia Vella, who was Vice Mayor at the time, led the ceremony, which followed a day of visits from other local politicians in person or over Zoom. Guests for the final class included State Controller Betty Yee, State Senator Nancy Skinner, State Assemblymember Mia Bonta, Mayor Marilyn Ezzy Ashcraft, City Councilmember Trish Herrera Spencer, and a representative from California Attorney General Rob Bonta's office.
Program goals
The goals of the Leadership Alameda program, as stated on the Alameda Chamber and Economic Alliance website, are to:
Create and expand a base of knowledgeable citizens and leaders – building a "pipeline" of informed individuals for civic and community engagement.
Prompt broader citizen involvement by providing a forum for educated debate and an opportunity for participants to strengthen their leadership skills.
Facilitate meetings with key community leaders to learn about their programs and services.
Uncover the critical issues facing our community.
Provide networking opportunities with key community leaders, class members, and graduates of the Leadership Alameda program.
Through a combination of interactive workshops, guest speakers, and real-world case studies, participants gain practical insights and build a strong network of peers and mentors. The program also includes opportunities for community involvement and civic engagement, helping participants to cultivate a deep understanding of the local business landscape and to develop a strong sense of community stewardship. With a focus on experiential learning and practical application, the Alameda Leadership Program empowers participants to drive positive change and make a meaningful impact in their businesses and our community.
Saddik brings changes to the Chamber
The program was designed and implemented by Alameda Chamber President & CEO, Madlen Saddik, who was a former graduate of a similar program. When she came to Alameda, she was determined to bring the same professional development opportunity to the Island to identify and develop future leaders for our community.
"As business professionals who are navigating challenging times, it's easy to become myopic in our world view. We see only our little area of business in the community," Saddik said. "However, success lies in our ability to come together and understand how the pieces and industries fit. How does government work? How does this industry overlap with another? Why does success in this area feed into success elsewhere? The Chamber wants to bring a 360-degree view of leadership and the interconnectedness of our community to current and future leaders. This knowledge contributes exponentially to their business' growth. My own experience with a similar leadership program was transformative and I want to share that opportunity with our community."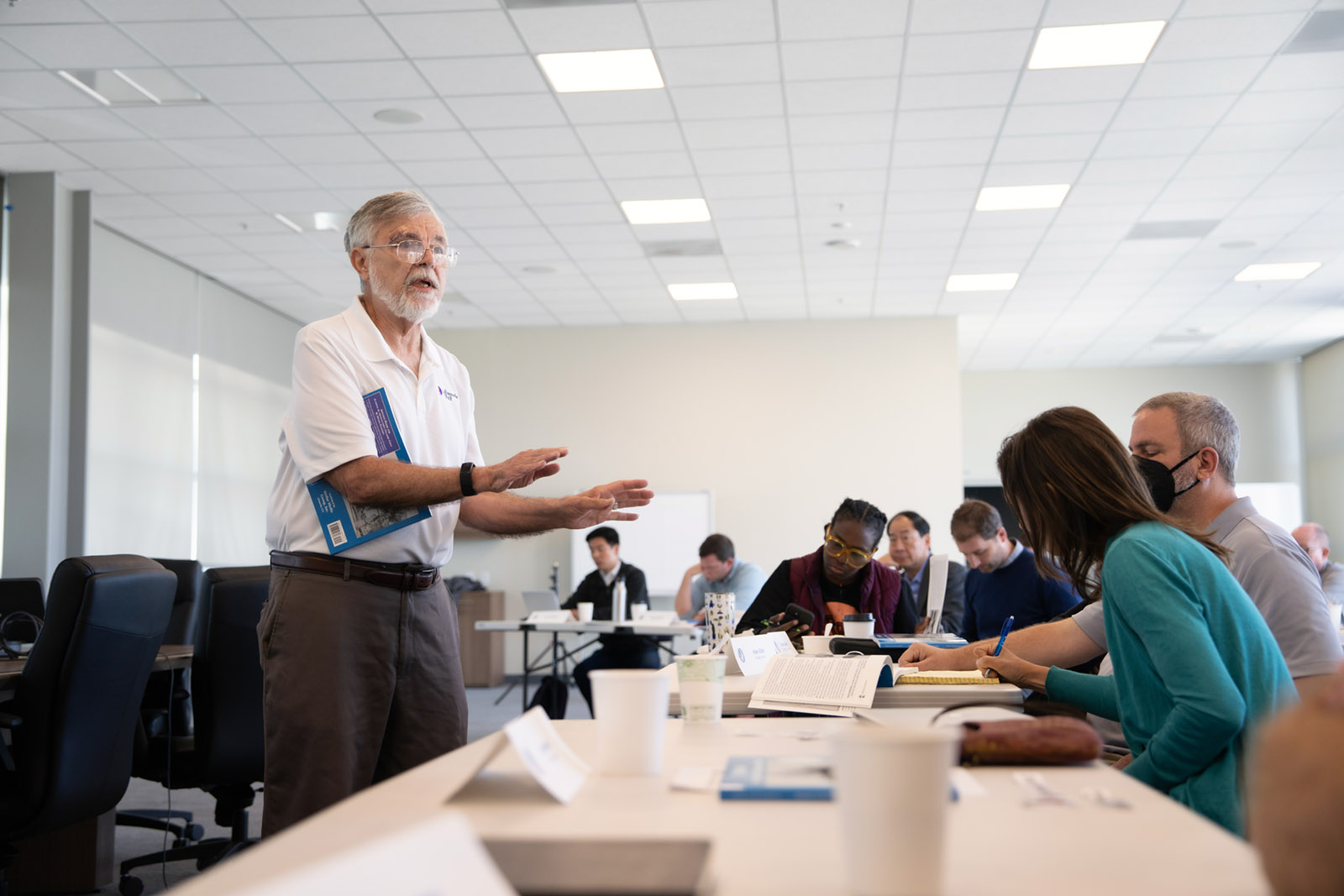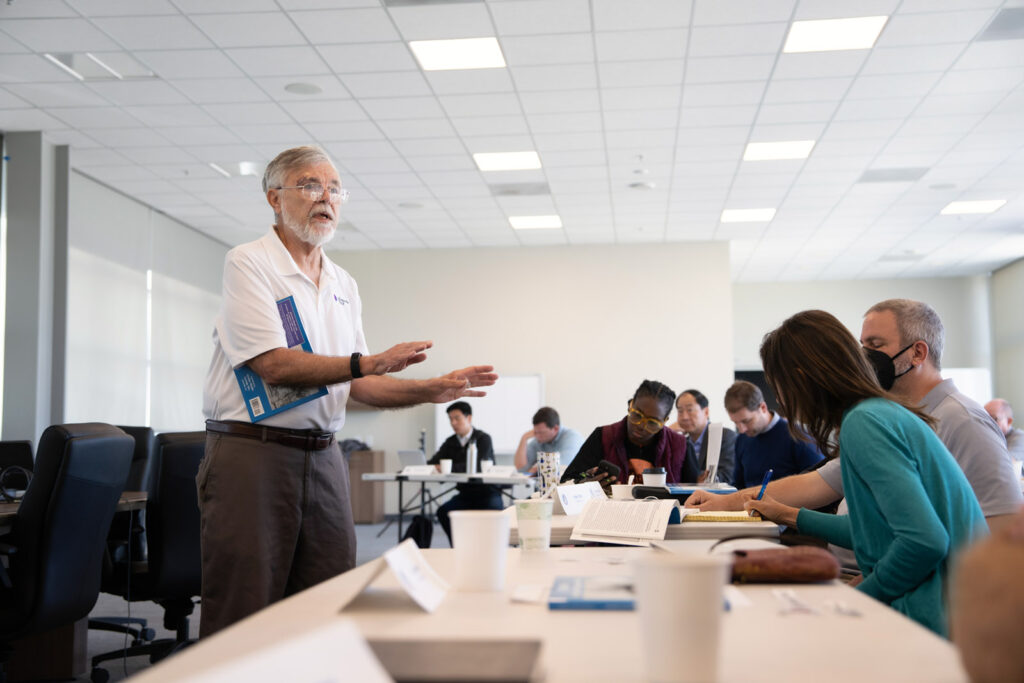 Ten monthly meetings
The monthly meeting topics of the inaugural program included a broad spectrum of business, municipal, and social issues, including education, health care, nonprofits, housing, public safety, transportation, and management. Orientation and the first few meetings were held in shortened form over Zoom, but later full-day meetings occurred in person, both for seminars and field trips. Those trips included visits to local schools and museums, housing developments, police and fire stations, the Boys & Girls Club, Corica Park Golf Course, and boats on the Estuary.
Over the ten months, many interesting and varied speakers presented on a variety of topics to the inaugural class of the leadership seminar. The speakers represented City departments, nonprofits, large and small businesses, management trainers, authors, and more—including Alameda Post Historian Dennis Evanosky, who spoke about Alameda's history.
Nonprofit project
Another major component of the program was the "class project" in which participants met with their groups to identify and develop a project to benefit a community nonprofit. The four groups worked for several months on research, outreach, collaboration, and development, culminating in a final group presentation. The groups presented their projects on the last session day in October, to a group of judges who gave feedback and encouragement. Project ideas included support for unhoused people transitioning back to the workforce, a golf tournament to support STEM education, and a non-judgmental directory to help people in mental health crisis find appropriate care.
Once able to gather, participants enjoyed the chance to learn and socialize in person. Most people in the program had not met before orientation, and with the wide range of ages and experiences, probably would not have crossed paths otherwise.
"As a participant in the inaugural class of Leadership Alameda, I was impressed not just by what was on the curriculum but by what you could learn in 'the hallway track' too," said Chamber Chair Kelly Lux. "I met with people just starting out in their careers as well as those who have already had successful careers and are looking for the next phase. The exchange between participants was unparalleled. I made lifelong connections and built my network in one of the most enjoyable ways possible."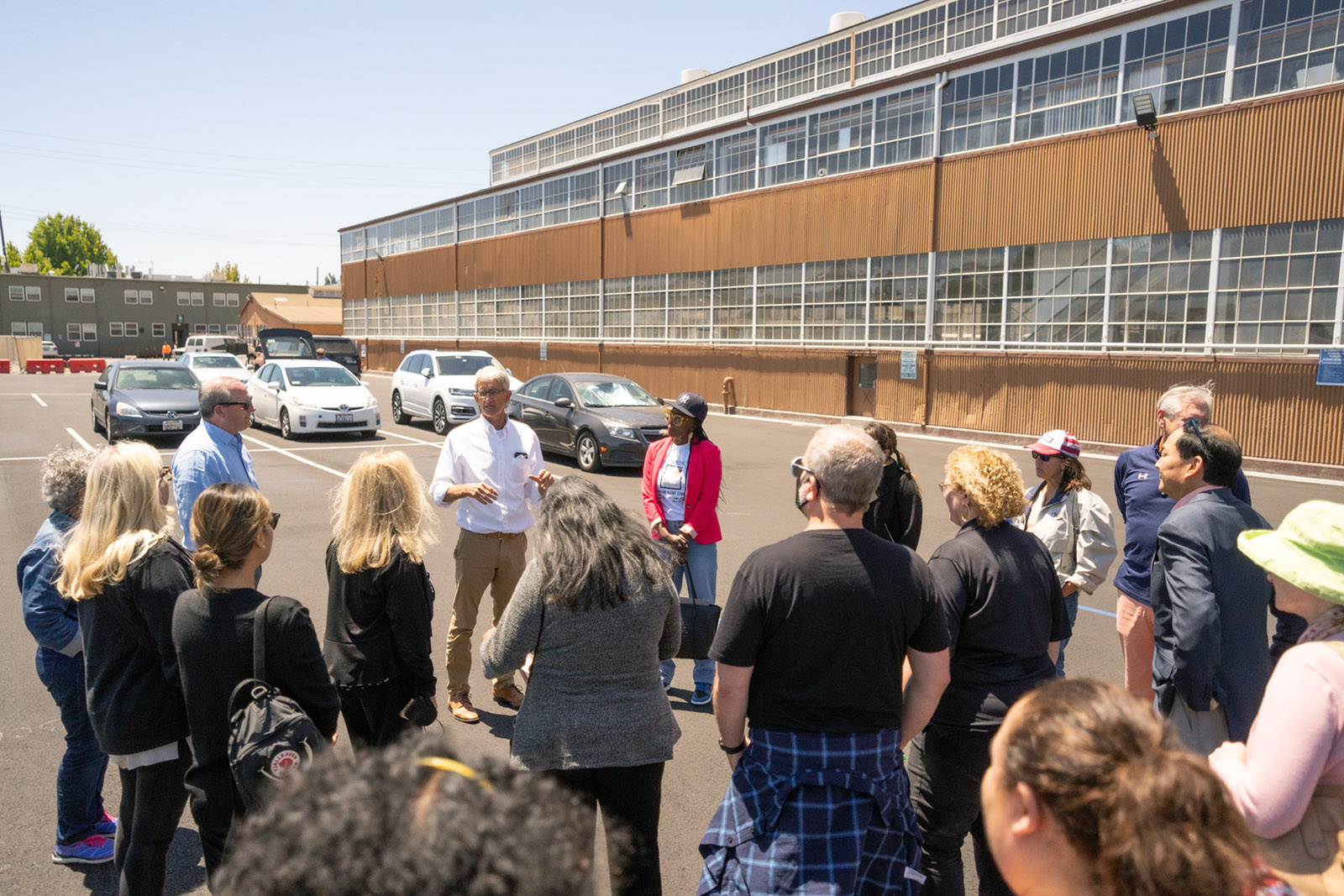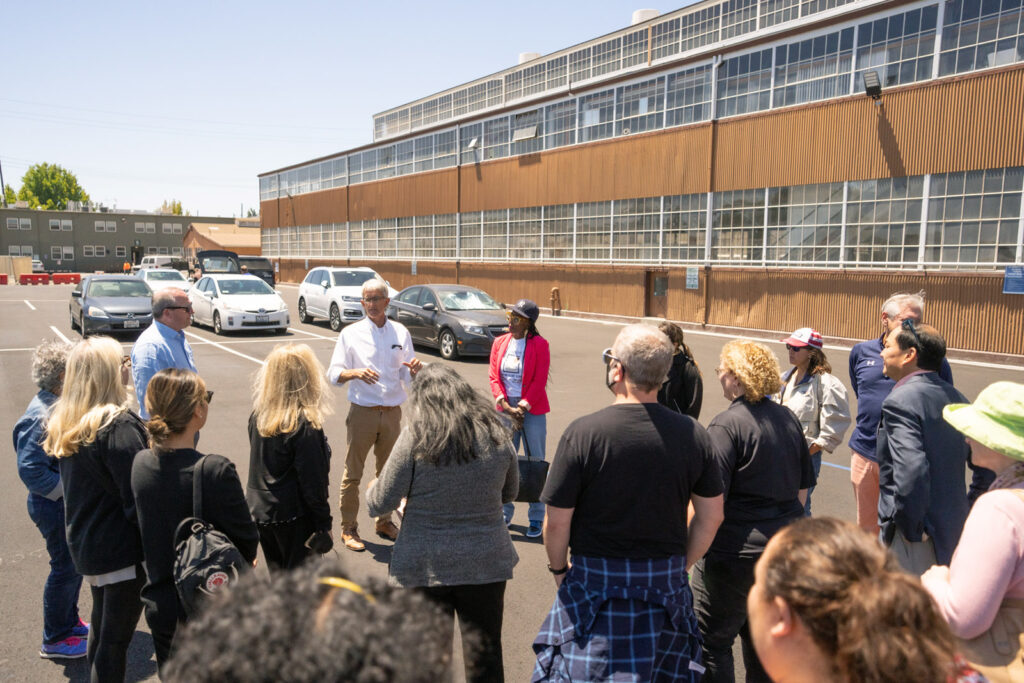 The 2023 program
As soon as the first year of the program came to a successful close, Saddik was already planning for the next class, scheduled to begin this September. Saddik worked with some of the 2022 graduates to refine the curriculum and tune up the program for the upcoming 2023-24 sessions.
Tuition for the 2023 Alameda Leadership Program is $1,485 and includes all ten full-day sessions, lunches, break refreshments, class materials, field trips, graduation dinner and ceremony. Tuition must be paid in full before the first class in September. Applicants' employers are required to commit to allowing participants the time off to participate. Employers are encouraged to pay for the tuition, but financial assistance is available.
For more information about the program, or to ask specific questions, please email Madlen Saddik at [email protected].
Adam Gillitt is the Publisher of the Alameda Post. Reach him at [email protected]. His writing is collected at AlamedaPost.com/Adam-Gillitt.