Eighty high schoolers from all over Alameda gathered at Encinal High School's media center on September 16 to participate in a coding hackathon. The event, hosted by IslandHacks, exceeded expectations as both beginning and experienced developers participated in the 10-hour hackathon.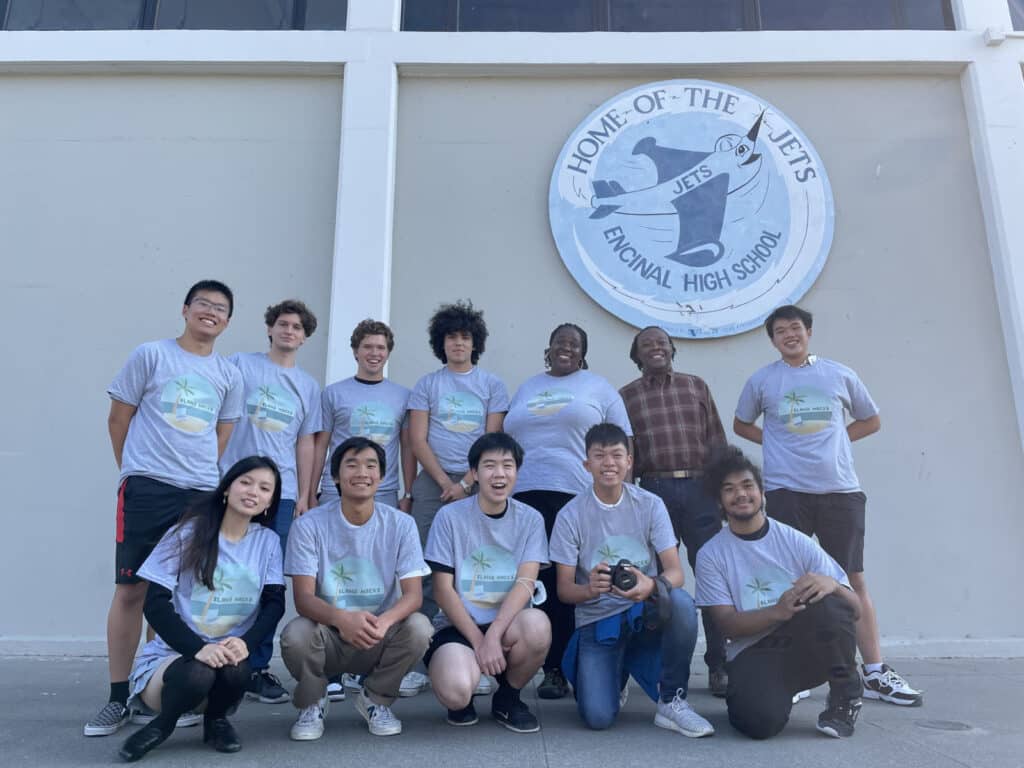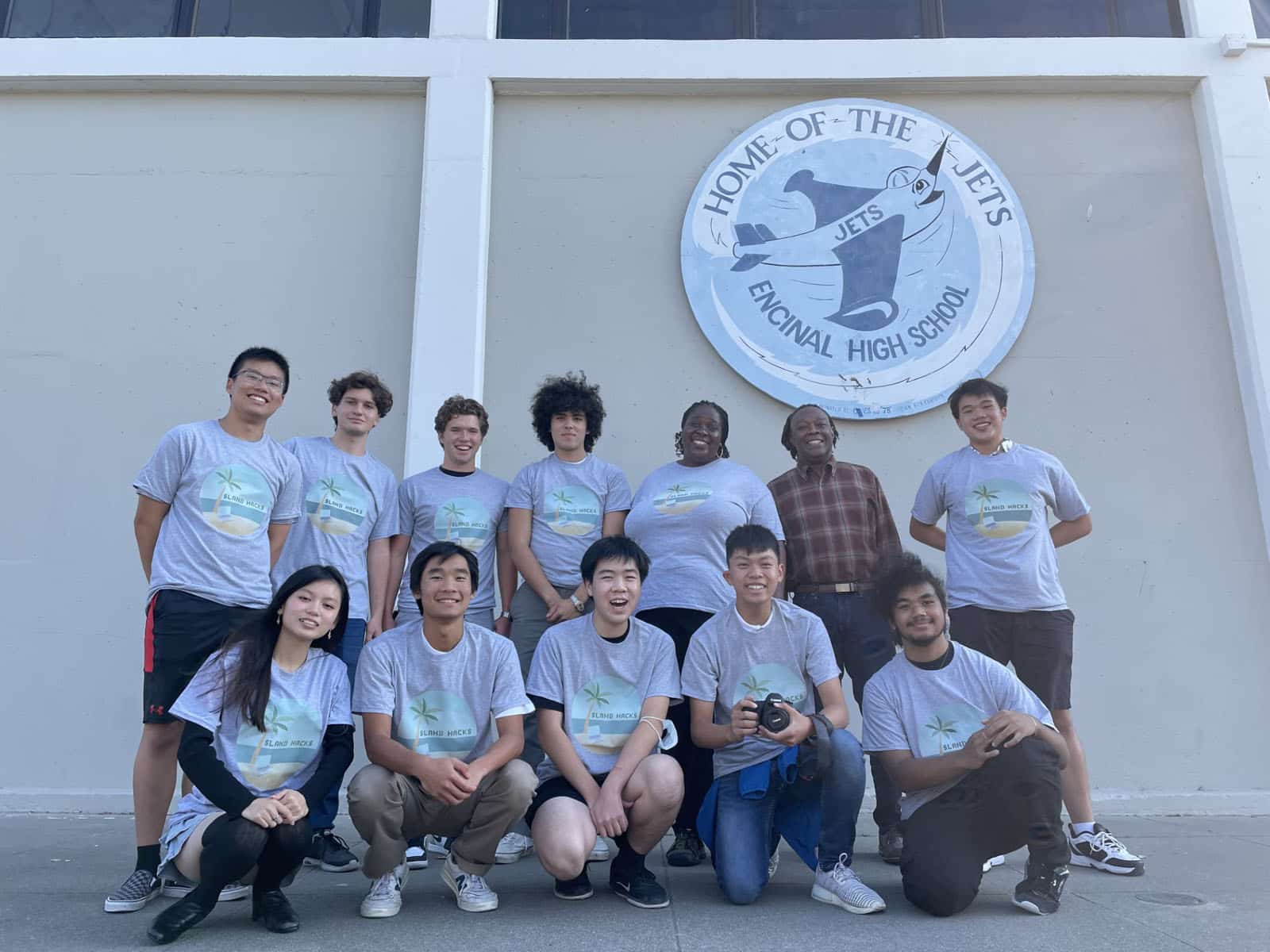 The hackathon was a culmination of months of planning by IslandHacks, a group of both Alameda and Encinal High School students who want to promote coding and the STEM field to students across Alameda. IslandHacks also secured funding from multiple sponsors such as Alameda Municipal Power, Bowlero, Topgolf, Alameda and Encinal high schools, and their largest sponsor, Exelixis.
"We are grateful to all of our sponsors and everyone who was able to make it out today. The Hackathon was an awesome experience, and it wouldn't have been possible without the hard work and support of all of our organizers and sponsors," said Encinal senior and IslandHacks organizer Justice Petersen.
The hackathon started at 10 a.m. with complimentary breakfast. Participants then engaged in a digital escape room, which promoted teamwork and brainstorming through a series of puzzles related to the hackathon. After the digital escape room was completed, a tutorial was held showing the basics of creating a website via HTML for beginning coders while experienced coders workshopped ideas with each other in the Encinal College and Career Center.
After a lunch of Panera sandwiches, participants started working on their hackathon projects from first-person games to surveys. Everyone worked eagerly and student organizers happily helped everyone who experienced any difficulties throughout the event. In the afternoon, a career panel with representatives from four STEM companies gave students guidance on future career paths.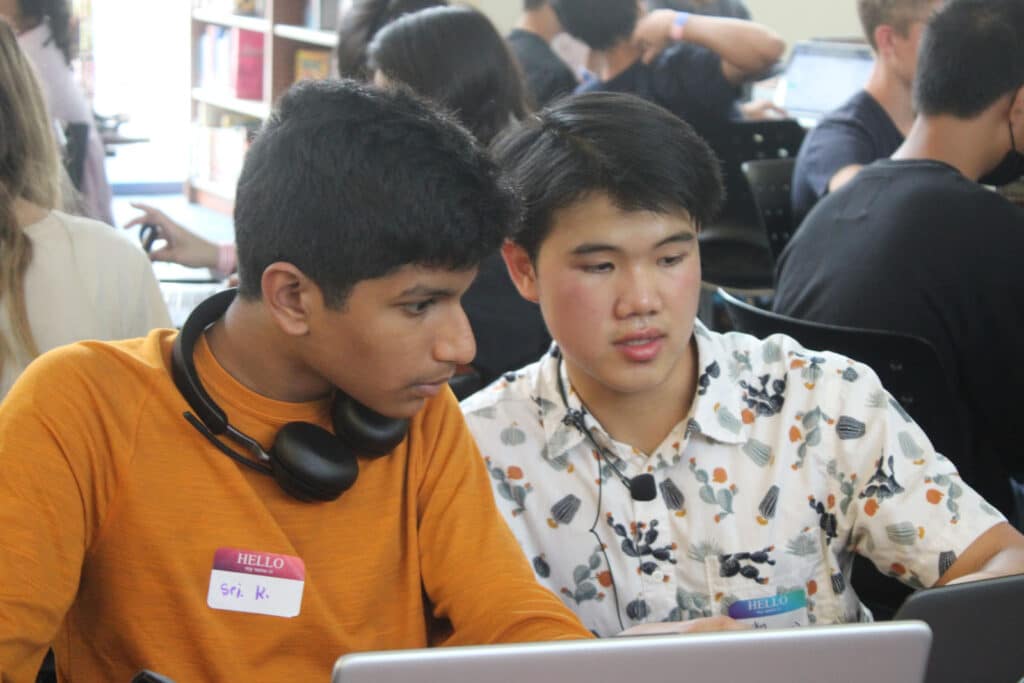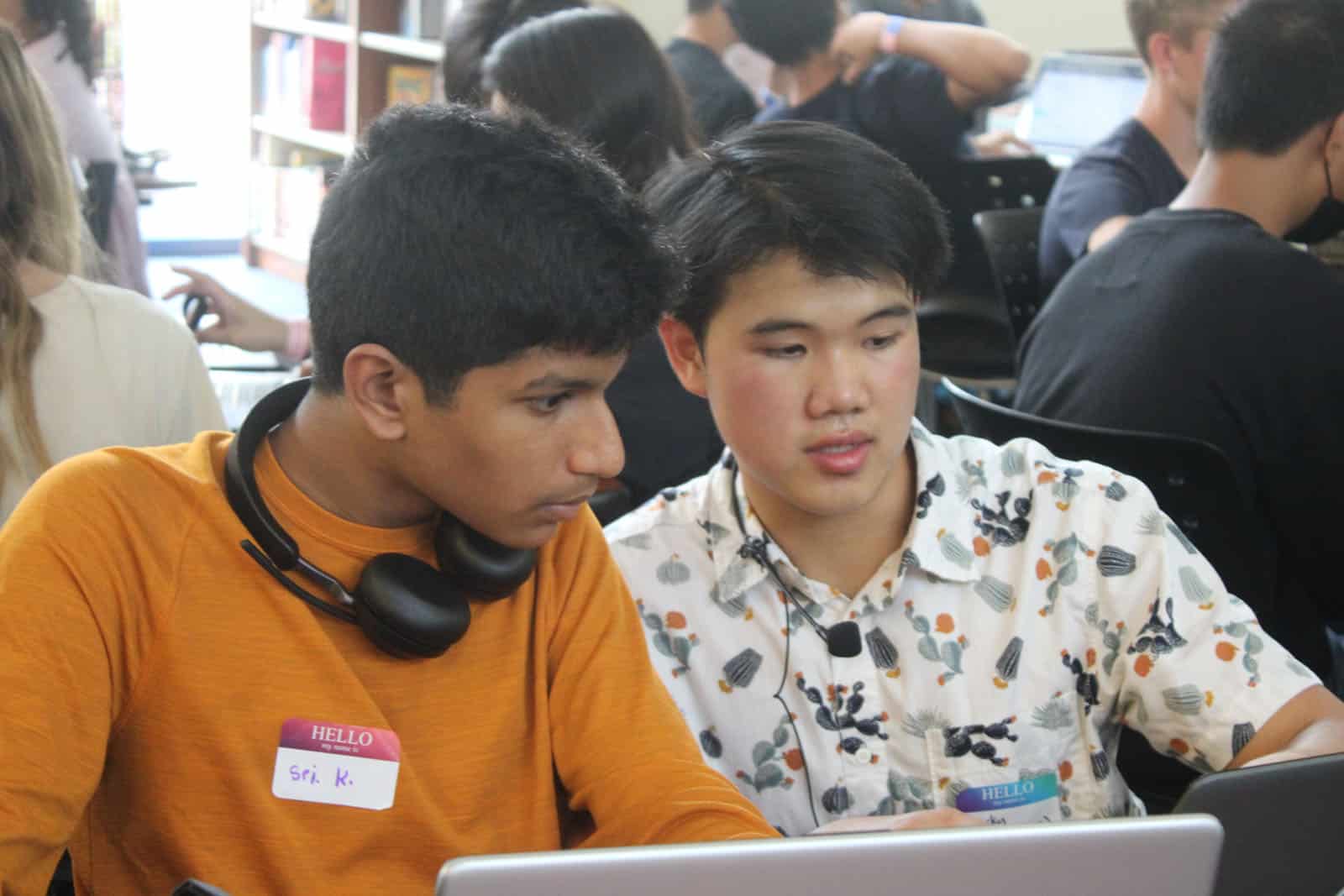 After dinner, various competitions loosened tension and allowed students to win tickets for the raffle held at the end of the event. The finale of the event involved hackathon teams presenting their menagerie of projects through a large LCD monitor. Projects ranged from a 3D grappling hook game, a blob friend to talk to, and even a simplified operating system, all of which impressed many attendees and were met with applause and intrigue, as this was many students' first foray into coding.
"We want to put on a sequel to IslandHacks sometime in the spring," IslandHacks Co-Founder and Alameda senior Jacky Luo said.
Luo encouraged anyone who might have thought they were not qualified to attend. "50 percent of the people here have never made a website before and more than 50 percent are beginners," said Luo.
At the end of the event, three projects were voted winners and participants took home a variety of prizes including stuffed animals, custom-made keyboards, and even a computer. All participants received a free T-shirt.
Chris Setera is an Encinal student and 2023 Alameda Post summer intern working with EHS's Journalism advisor Joshua Linville. Chris writes for EHS's Journalism program and has been featured on KQED's Youth Takeover Week with EHS's advanced broadcasting class.