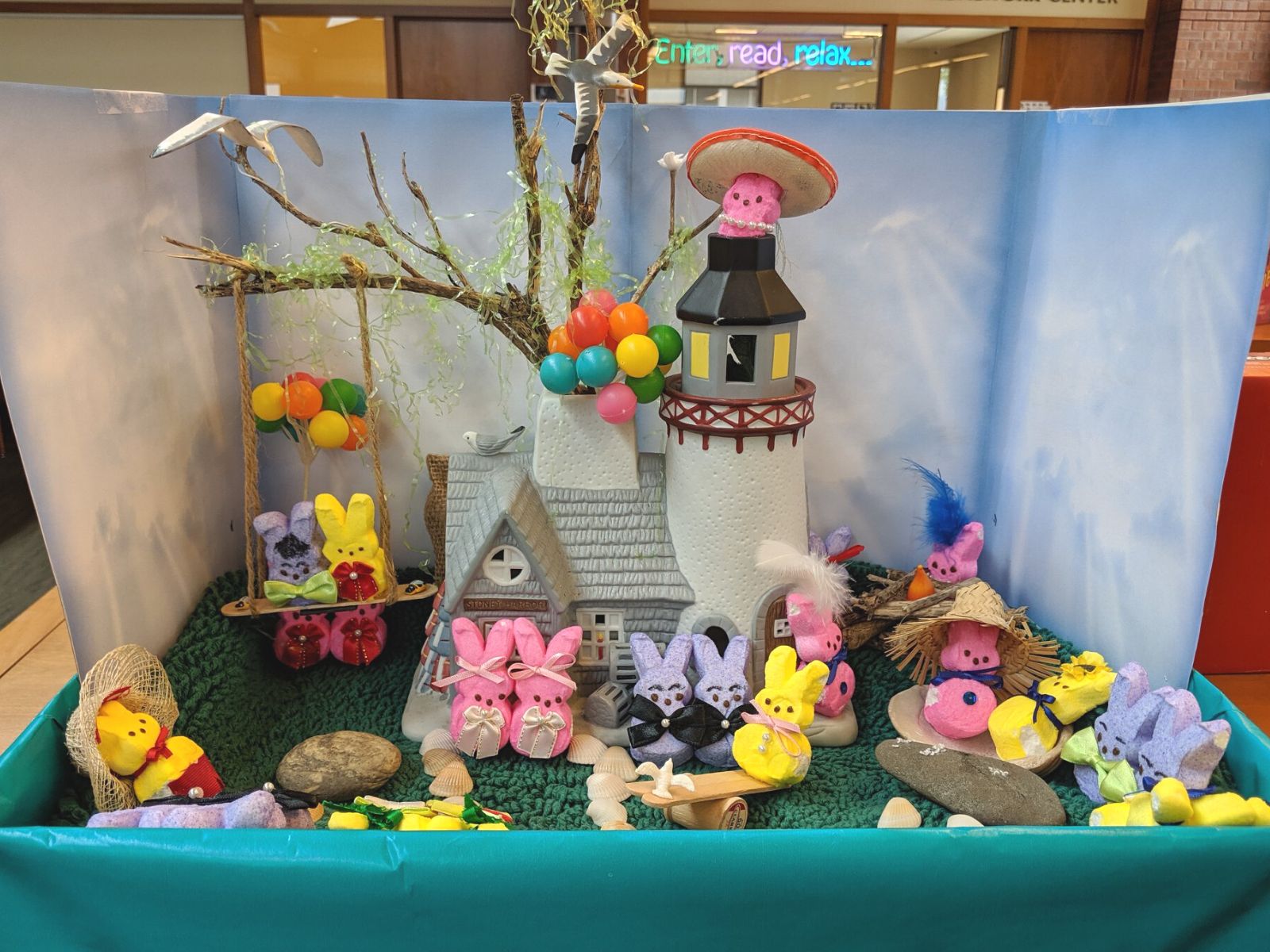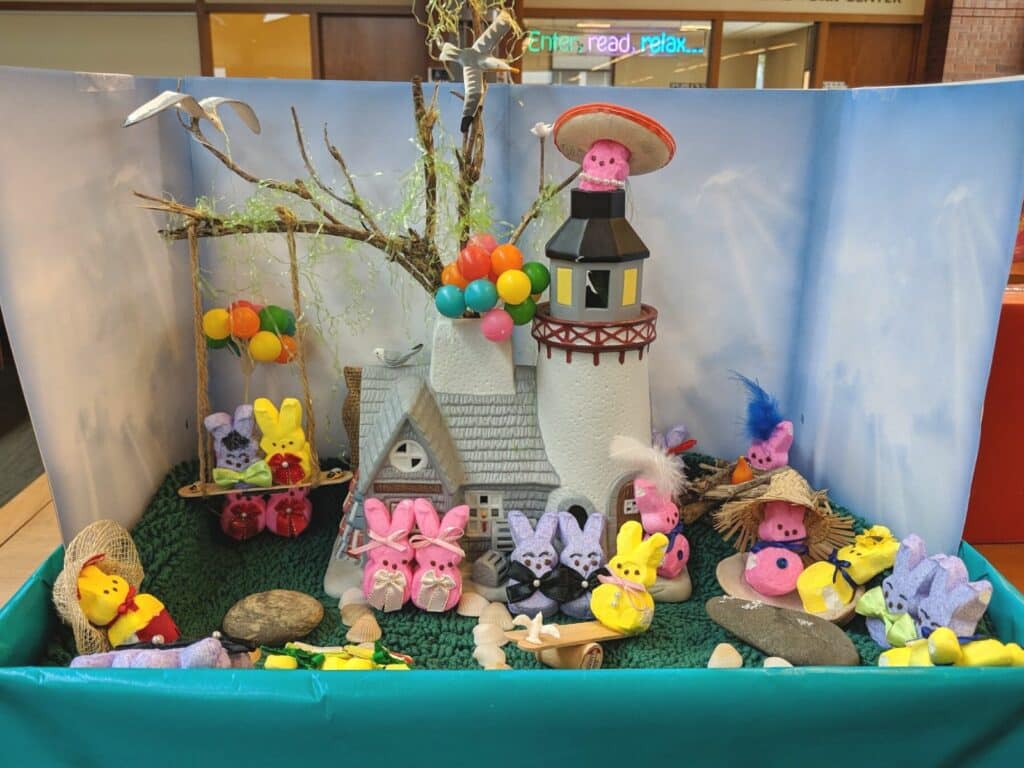 Attention Alameda peeps, it's time to play with your food! The Alameda Free Library is once again hosting its annual Peeps Diorama Contest, and they're inviting peep-le of all ages to participate. This creative contest encourages participants to design and construct a diorama with Peeps marshmallows as the characters, based on any family-friendly book, movie, television show, or other theme.
To help participants get started, the Main Library's Reference Desk on the second floor will offer free Peeps Diorama Kits starting on April 6. These kits include craft supplies that will assist you in designing a peep-tastic diorama. Please note that the Peeps in the kit are not edible, so resist the temptation to munch on them while crafting your diorama.
However, if you miss out on the kits, don't worry, you can still enter the contest using your own supplies. The only rule is that your diorama must include at least one Peep, but aside from that, the possibilities are endless.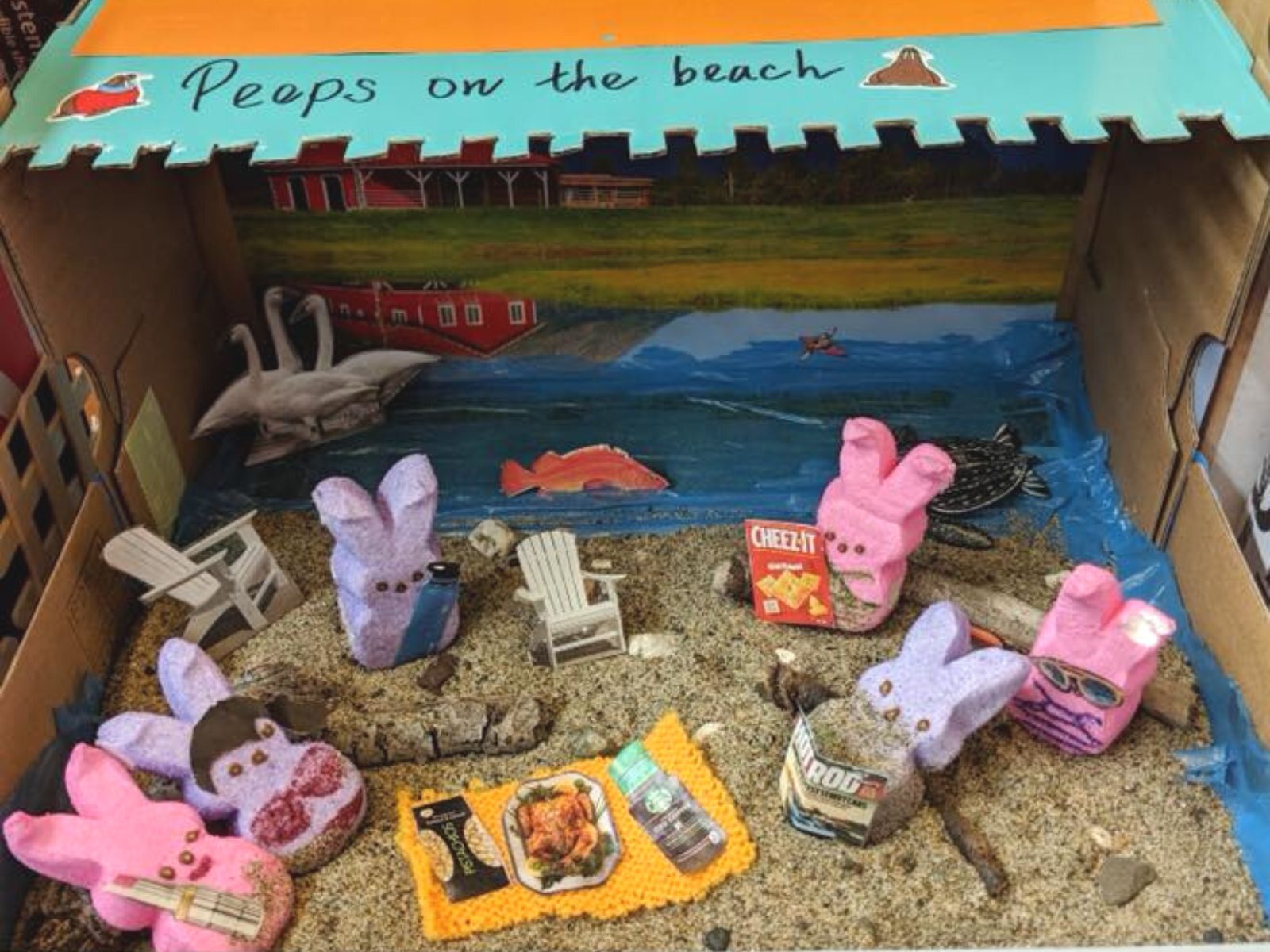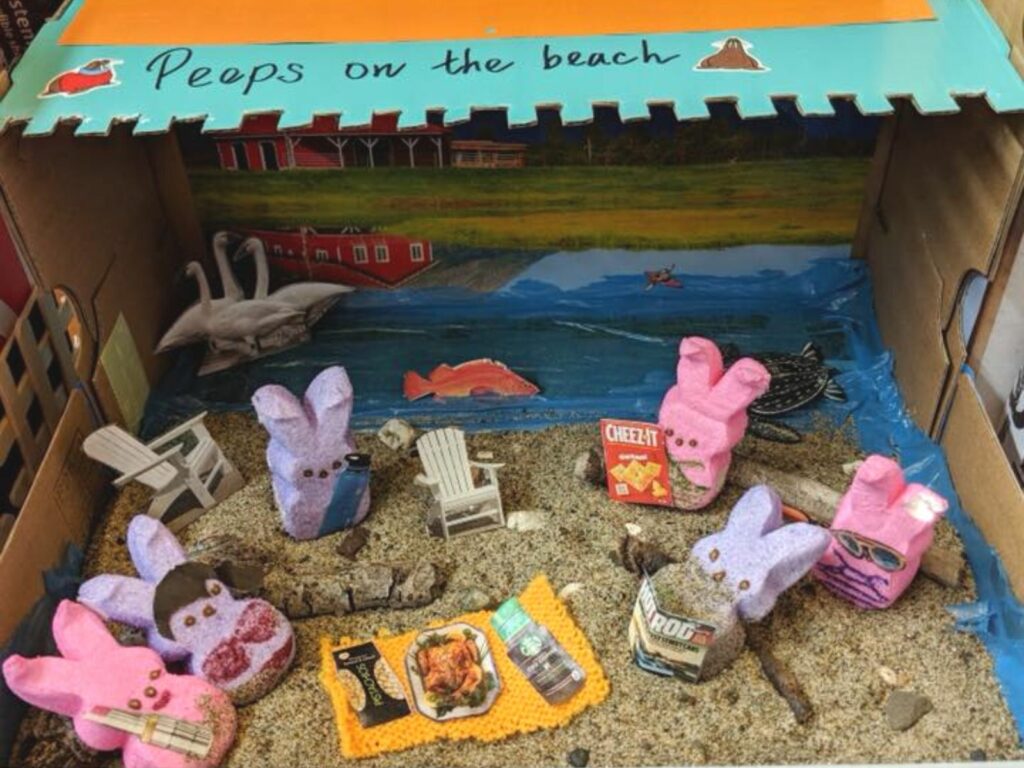 Once you have completed your diorama, you can drop it off at the Main Library's Reference Desk on the second floor or submit a photo of it to [email protected] by April 16. Make sure to include the title of your diorama and your first name.
Voting for the Peep-le's Choice Award will take place on the library's website April 19-25. This is where the public can vote for their favorite diorama, so encourage your friends and family to participate. The winners will be announced on April 28.
The rules are simple: Create a diorama using recycled materials, magazines, paint, pipe cleaners, and other craft supplies. The entry base must be no larger than a shoebox and must be freestanding. Just make sure to include at least one Peep in your design, and that no other food or candy is in the diorama. Entries must be family-friendly and constructed in 2023. Teamwork is welcome, and all ages are invited to participate.
The Main Library is located at 1550 Oak St and is served by AC Transit routes 21 and 51A. The entrance is wheelchair accessible, and bicycle parking racks are available. For more information about library programs, please visit the Alameda Free Library Calendar online or contact the library at 510-747-7700.