Alameda County Public Works Agency (ACPWA) operates and maintains six drawbridges over the Oakland-Alameda Estuary and San Leandro Bay inlet. Four bridges are for vehicle traffic, one bridge was for trains—and is no longer in use—and one bridge is exclusively for bicycles and pedestrians. Each bridge is tended by an alternating four-person crew, except for the Bay Farm Island bridges, which are tended by an alternating two-person crew.
The bridges open on demand to accommodate marine traffic along the Bay. Each bridge is equipped with a Marine Radio; the preferred working channel in the San Francisco Bay Area is Channel 9, while Channel 16 is reserved for hailing and distress. Vessels on the water can also use a horn signal to request a bridge opening—the signal is a long blast followed by a short blast. Signal flags and lights may also be used if Coast Guard approved methods are followed.
The following information is from the ACPWA Estuary Bridges and the City of Alameda Estuary Bridges web pages with some additional information from Wikipedia.
Park Street Bridge
The original Park Street Bridge was completed in 1893 and was updated in 1935. The current 372-foot structure was launched with an opening celebration that included a wedding of a man from Oakland and a woman from Alameda to symbolize the unity of the two cities.
High Street Bridge
This two-lane, double-leaf bascule drawbridge was constructed in 1939 for $750,000. It spans 296 feet and carries approximately 26,000 vehicles each weekday across the Oakland Estuary.
Miller-Sweeney Bridge
Often referred to as the Fruitvale Bridge by locals, this four-lane single-leaf bascule bridge spans the Oakland Estuary for 98 feet. The present Miller-Sweeney Bridge was completed in 1973 by the US Army Corps of Engineers and turned over to Alameda County in 1975.
Fruitvale Railroad Bridge
This vertical lift bridge for trains, no longer in use, spans the Oakland Estuary. The bridge, which utilizes two 185-foot towers for the counterweights, was completed in 1951 by the United States Army Corps of Engineers at the cost of $946,757. It is maintained and operated by the Alameda County Public Works Agency under contract with the Army Corps of Engineers.
Bay Farm Island Bridge
The Bay Farm Island Bridge is a single-leaf bascule bridge. It spans the San Leandro Bay inlet to the Oakland Estuary at Otis Drive. Owned by the State of California, the bridge was built in 1952. It is operated and maintained by the Alameda County Public Works Agency. Almost 1,000 feet in length, it is the longest drawbridge in the County.
Bay Farm Island Bicycle Bridge
This is the only drawbridge exclusively for bicycles and pedestrians in the United States. The single-leaf bascule bridge was completed in 1995 at the cost of $3.5 million. The bridge is owned by the State of California and maintained and operated by the Alameda County Public Works Agency. The Bicycle Bridge operates on the same schedule as the Bay Farm Island Bridge. It opens on signal, but requires at least 12 hours' notice to be opened 5 a.m. to 8 a.m. or 5 p.m. to 9 p.m.
Did you know?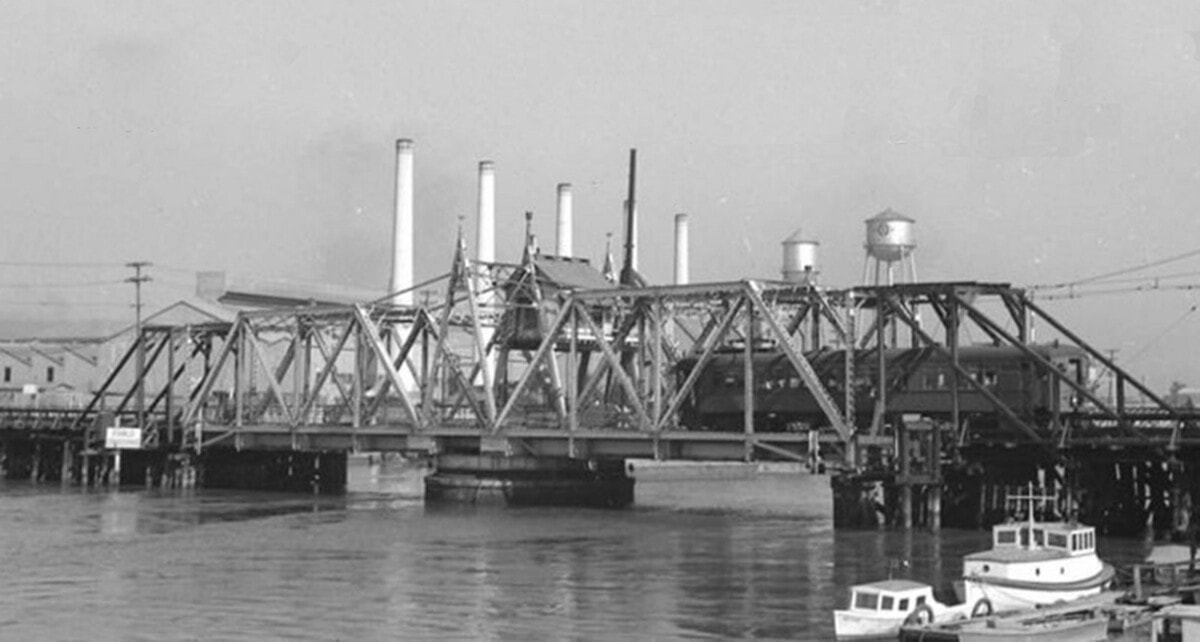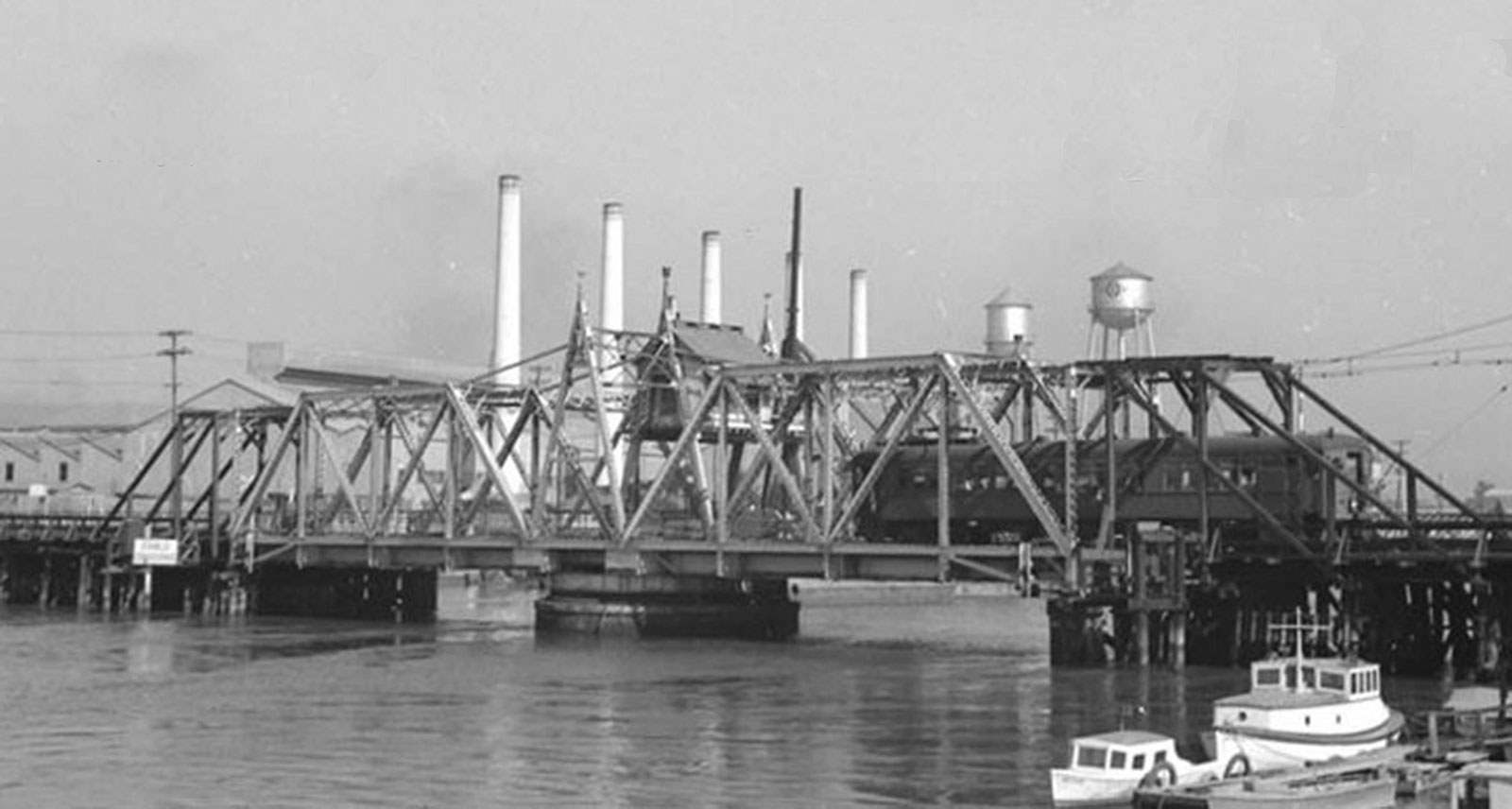 Drawbridge Terminology
Bascule bridge: Also called a drawbridge, a bascule bridge moves to allow passage for boats or barges. It uses a counterweight that continuously balances a span (or leaf) throughout its upward swing to provide clearance for boat traffic. It may be single- or double-leafed.
Center pivot bridge: A type of drawbridge where the span rotates around a center point to allow marine traffic to pass, instead of raising the span to allow boats underneath.
Vertical lift bridge: Also called a lift bridge, a vertical lift bridge is a type of movable bridge with a span (or leaf) that rises vertically while remaining parallel with the deck.
Updated July 25, 2023 with correct date and cost of High Street Bridge.