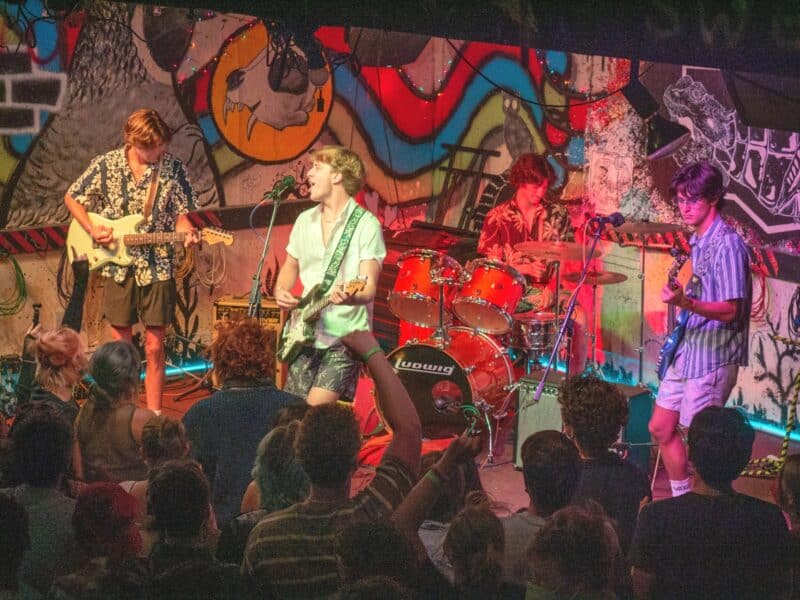 They're only high school seniors but the local teen rock quartet already share a long history. Friends since preschool, Patrick Baggett (lead vocals/guitar) and Joaquin Cunningham (drums/percussion) started playing music together as second graders at Edison Elementary. At just seven years old they started playing covers and original songs written by Patrick. Bullfight, a band with surf, punk, and indie rock roots, was born. That was 2012.
They soon pulled in Dylan Hennecke (bass guitar/backup vocals). "Dylan sent me a handwritten note saying he just got a bass and wanted to join the band," Patrick told the Post. "Without question, Joaquin and I thought it would be a great idea."
The name Bullfight is apropos of not much, Patrick said. "To be honest, there's not much meaning. A bullfight is just about the coolest thing a second grade boy can think of."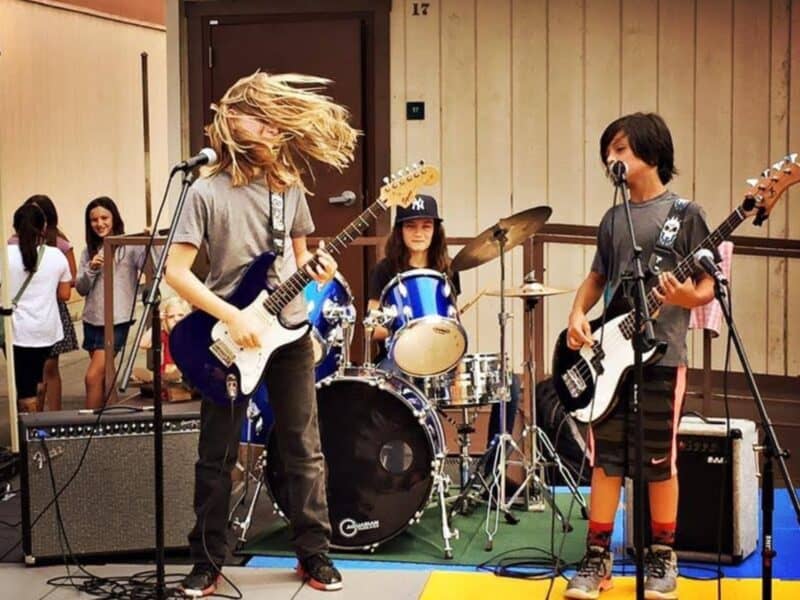 Last spring, they added another bandmate, Lennon Sutphin (rhythm guitar) after the March release of their first studio EP, Out of the Blue. "We found how cool layering rhythm and lead guitar tracks could sound," Patrick shared, "but the problem was that we couldn't replicate the sound outside of the studio. Our good friend Lennon, who had picked up guitar a few years ago, was the obvious choice."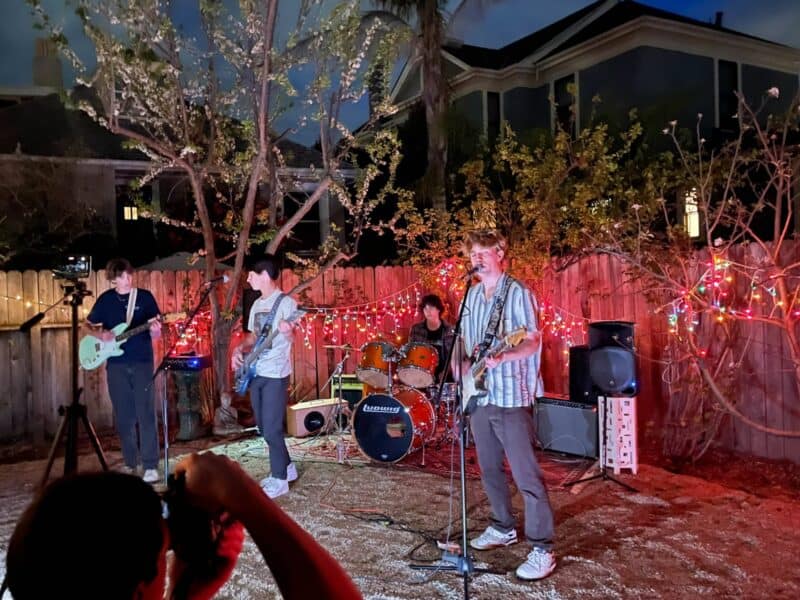 The original three band members got their start playing around Alameda but have since jumped to performing at higher-profile gigs in Berkeley and Oakland. "When we were younger we played at block parties, Edison Idol, and a few shows with other bands at the Eagles Lodge and the Elks Lodge," Patrick shared. "Now, we play at events organized by Downtown Alameda, house parties, and venues like 924 Gilman and the Oakland Secret."
Bullfight includes a few "select covers" but most of the songs are originals influenced by surf, punk, and indie rock, and written by Patrick and/or Dylan. Last September, they played 924 Gilman, the all-ages venue where Green Day gained fame in the '90s. "We had wanted to play there for years, especially since [they] started out at Gilman," Dylan said. "They are our biggest inspiration, so it was really special."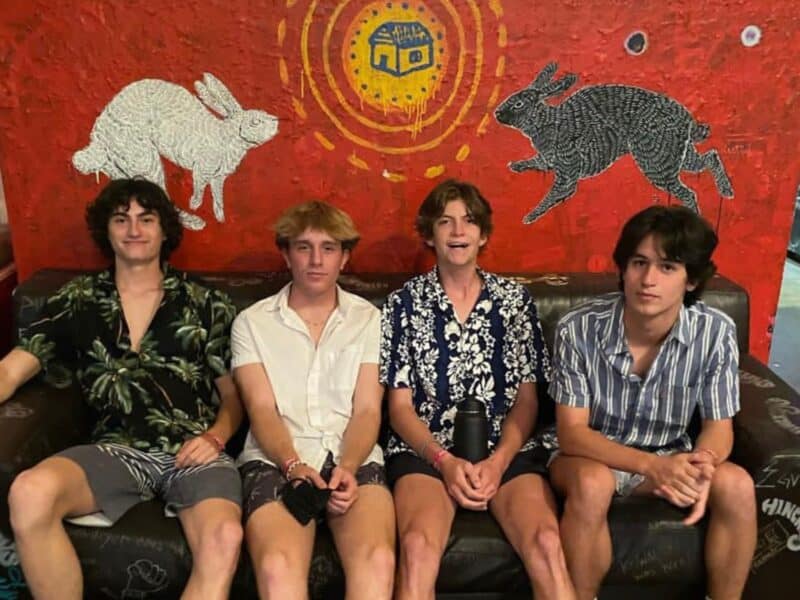 Catch Bullfight live as they return to 924 Gilman in Berkeley on January 28. As the headliners, they're expected to start playing at 9 p.m. Admission is $12, and masks are required.
Dylan talked about their upcoming gig. "With an hour-long set instead of 30 minutes, we have more freedom in terms of what songs we are going to play," he said. "We are also excited just to be back at Gilman, because we had a blast last time."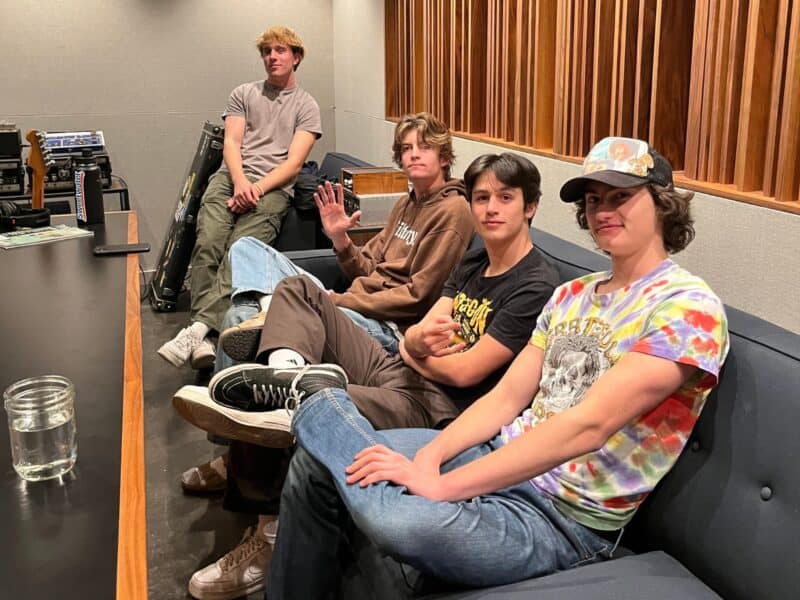 Bullfight's latest EP, Out of the Blue, can be streamed now, and their new single "Infatuation" drops on Friday, January 27, a day ahead of their show. "We're super excited about it and we think it's one of our best songs to date," Patrick wrote. "We'll be releasing new music in the near future which people can look out for on our Instagram."
All four band members are heading to college in the fall, so what does that mean for their future together? "We don't really have a plan," Dylan remarked. "We are just trying to enjoy what we have now."
Rusty Blazenhoff is a recovering East Coaster who still finds delight in what our great island has to offer. Contact her at [email protected]. Her writing is collected at AlamedaPost.com/Rusty-Blazenhoff/.