The original hypermiling green machine surges forward with advancements in looks, power, and efficiency.
Rethink everything you know about the Prius. The 2023 Prius is completely different. Gone is the awkward styling and uninspiring performance, replaced with a fresh and—dare I say it—an aggressive new look and a potent output of 220 horsepower! By comparison the 1977 Trans Am from the movie Smokey and the Bandit had 180 horsepower.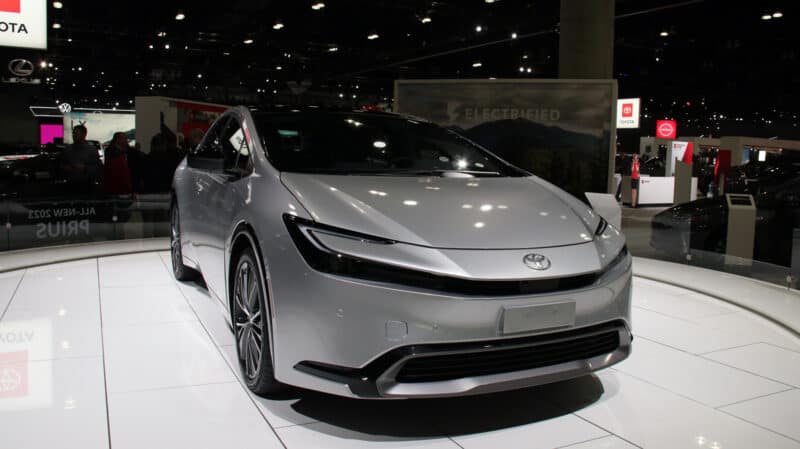 The aggressive new look of the Prius is enhanced by a two-inch lower overall height and a one-inch wider body. This also lowers the car's center of gravity and the seating position, which should improve handling—and may give the car a sportier feel.
The new Prius will be offered with either a 1.8 liter or 2.0 liter engine making 190hp. The most powerful model is the plug-in hybrid "Prime" model, which will be equipped with the 2.0L engine. Combined with the electric motor and lithium ion battery pack, the Prius Prime will make 220hp. An all-wheel-drive option will be available as well. Compared to the outgoing model's 95hp, this will dramatically transform the Prius' drivability.
Everyone knows that a Prius gets good gas mileage, and this new model doesn't disappoint. With an estimated 57 MPG (combined) the 2023 Prius is the most fuel efficient ever made. The battery pack has also been improved. Now with greater energy density, the lithium ion propulsion battery weighs less and gives the car more range. Toyota estimates an all-electric range of up to 40 miles.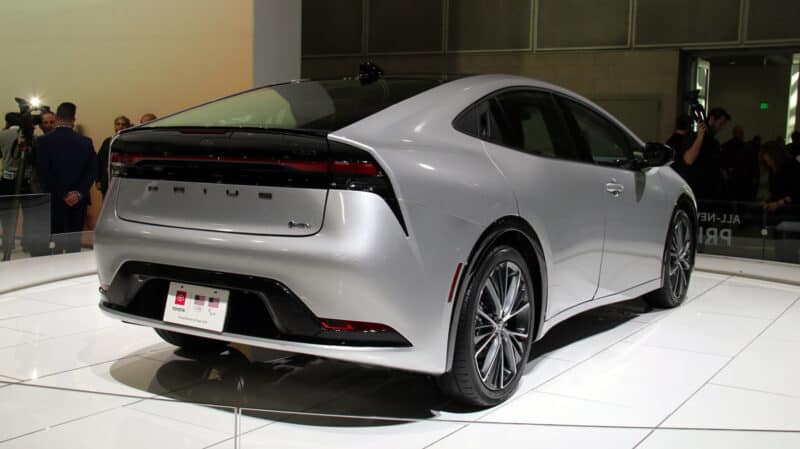 Behind the wheel you'll immediately notice the driver now has the instrument panel (IP) directly in front of them. Gone is the annoying center mounted IP of previous models. The center stack is better integrated than before and is mounted higher up. This placement may improve readability in direct sunlight, which was a real problem on the fourth generation Prius.
The new Prius promises to be as entertaining as it is frugal. I can hardly wait to drive one! The 2023 Prius is expected to hit dealerships in time for Christmas. No word yet on pricing.
John Berg is the Automotive Editor of the Alameda Post. Contact him via [email protected].