Celebrating the Alameda Food Bank, a holiday poem, and a promising fusion breakthrough.
Alameda Food Bank celebrates 2022 success
To the Editor:
As challenging as the last few years have been, the Alameda Food Bank can look back on 2022 as the year in which we facilitated 75,000 shopping visits to our Island Community Market, registered 1,000 new clients, and extended our hours to make it easier for clients whose job schedule makes it difficult for them to shop during the daytime.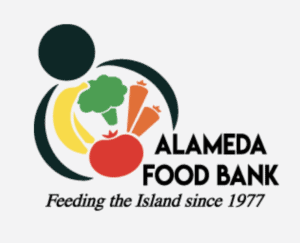 Our partnerships with the Alameda Housing Authority, Alameda Unified School District, Village of Love, and other community groups helped us reach even more Island residents, and we provided food for over 6,500 meals for our unhoused neighbors through the Dine and Connect program.
Along the way, we kept 45,000 pounds of food out of the landfill by working with Alameda grocery stores to accept unsold but still fresh and nutritious food for our clients.
Much of the credit goes to our volunteers, who logged over 20,000 hours so the work could be accomplished with only four paid staff. They helped our clients have a good shopping experience, made home deliveries, picked up surplus food from the grocery stores, sorted and shelved food, and entered data into our computers.
The hard work of our volunteers and the generosity of our donors are testaments to the strong and caring Alameda community that we are so fortunate and humbled to be part of. We look forward to another year of returning that gratitude in the form of service to the many individuals and families that turn to us for help each month.
Cindy Houts
Executive Director, Alameda Food Bank.
Seeing the Light in All
To the Editor: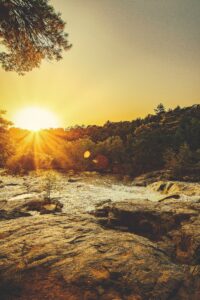 Please enjoy my holiday poem—you can sing it to the tune of "You Are My Sunshine." It was inspired by Dr. Bernie Siegel's book, Peace, Love and Healing, Pg. 189, about a Santa Monica bus driver who saw in his rearview mirror two men pull guns. He stopped the bus, faced them, said, "I love you" and sang "You Are My Sunshine." They put their guns away and ride with him as monitors on his bus ever since. Sometimes I sing "This Little Light of Mine" on BART, from Oakland to SF – and recently a nice man I was talking with agreed to sing with me, after I noticed he wore a gold cross. He shared that he'd just gotten out of a 41-year prison term about six months before. Spread love and good energy!
Love and blessings,
Nancy Joy Gordon,
Alameda.
Seeing the Light in All
God is my sunshine, the Source of all Light,
That guards and guides me, this I know.
I open, listen and feel Your Presence
Throughout my life and wherever I go.
You lift my spirits when I feel sadness
About the world and all its woes.
I trust in goodness to work through issues
And I know that Your Love always flows.
They may look different and speak a language
That's far from any that you use.
But that's no reason for bad reactions
Or fighting back with your angry abuse.
Maybe their childhood was so unhappy,
They were not safe or valued much.
But every person can change these feelings
If they are treated with kind, gentle touch.
We tend to judge things from our perspective
Because that's all we've ever known.
So let's all try to achieve new insights
By seeing new ways that we all have grown.
You are my sunshine, a living being
I see all as God's perfect child —
Beyond behaviors and past their outbursts,
Let's see how we can help tame what's wild.
Each day I pray that what's manifesting
Is based on kindness and on love.
It makes me feel like I have a practice
That leads me forth with the Power from above.
Fusion breakthrough holds promise
To the Editor:
December 5 was a red-letter day. On that day, a major breakthrough was achieved at Lawrence Livermore Lab. For the first time ever in world history, a fusion experiment produced more energy than was consumed—it surpassed "break-even."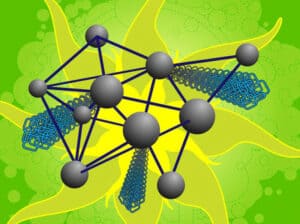 Many people have heard about fusion energy, but usually it is spoken of as a "clean" energy source that someday may replace fossil fuels. This in no way describes the extent of what fusion represents for the human race. Fusion energy will be a complete game-changer—like the steam engine.
In the 1970s, major advances were being made in fusion research, but some powerful interests put on the brakes. The Fusion Energy Foundation was founded in 1974 by Lyndon LaRouche and leading fusion scientists to promote rapid development of fusion and widespread education of the public on the subject. Its publication, Fusion magazine, by the mid-1980s became the second most widely read science magazine in the country. Unfortunately, it was shut down by the government in 1987.
A basic demographic view of the last two millennia shows a clear correlation between per capita energy consumption and living standards, including life expectancy, lowered infant mortality, etc. And the trend, at least until the 1970's, was not only increasing energy per capita, but also increasing energy density, i.e. burning oil is more dense than burning wood.
We've been backsliding in the recent period, energy-wise, stalling out nuclear fission and now shutting down coal and oil. Life-expectancy and other measures are declining in response. Fusion has great promise to help reverse this trend if we wise up. It will be the densest form of energy yet developed—in the millions of degrees. It promises not only ultra-cheap electric power, but plasma technologies we've only begun to dream about.
Let's dream on and get busy! We need an all-out national commitment to get commercial fusion power within a decade!
Hunter Cobb,
Alameda.
Editor's Note: The Fusion Energy Foundation mentioned was criticized for acting in bad faith as a "front" for the LaRouche Movement to promote his controversial—often unfounded and inaccurate—views on science and health matters, despite the involvement of many expert scientists in the foundation.
---
Editorials and Letters to the Editor
All opinions expressed on this page are the author's alone and do not reflect those of the Alameda Post, nor does our organization endorse any views the author may present. Our objective as an independent news source is to fully reflect our community's varied opinions without giving preference to a particular viewpoint.
If you disagree with an opinion that we have published, please submit a rebuttal or differing opinion in a letter to the Editor for publication. Review our policies page for more information.