60 shelter dogs and cats coming to the Bay Area to find forever homes
I'm big on hope. With it, we can forge into the future against all odds. But when I was reading and watching stories about the wildfires that ravaged Lahaina last week, I started losing that sense of hope. Like many of you, seeing footage of the destruction and knowing the death toll would continue to rise left me feeling gutted.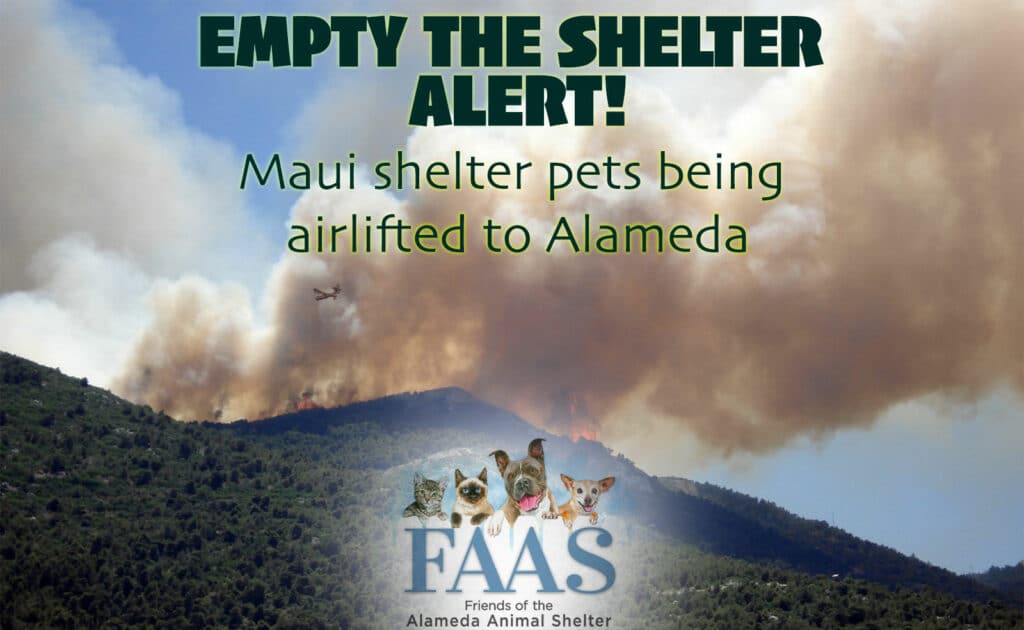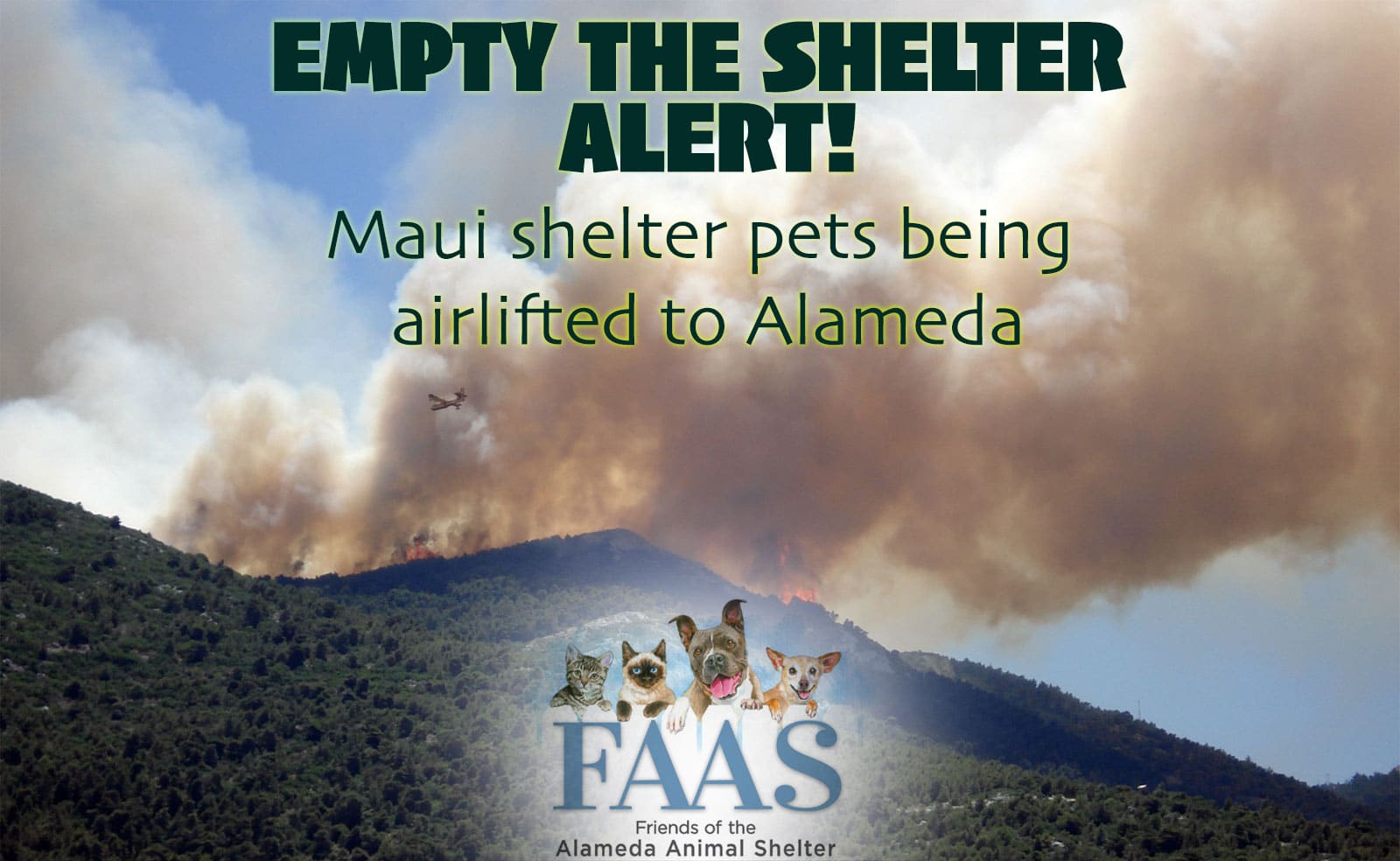 The situation with the animals made the devastation even more heartbreaking. The Maui Humane Society is treating dozens of badly injured, traumatized pets. And some 3,000 beloved pets are still missing.
But incredibly, there are stories that help keep hope alive—even just enough for someone to get through another day. There was the missing dog who showed up with burnt paws days after the fire. Cats wearing collars have been spotted hanging out together. Those cats had people once, and maybe they still do.
At FAAS, we've been wanting to do something to help. But unlike the disasters we've assisted with in California, we're half an ocean away from this one. So when we were asked to be part of an emergency operation to bring over shelter dogs and cats to make room for the lost and injured pets there, we were honored, and we jumped at the chance to lend a hand.
After a few intensive days of planning, I'm happy to let you know that FAAS and several sister organizations are teaming up with Greater Good Charities, in partnership with Ameriflight, to transport about 60 Maui shelter dogs and cats to the Bay Area to find forever homes.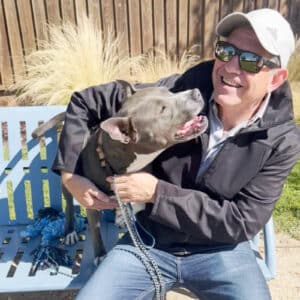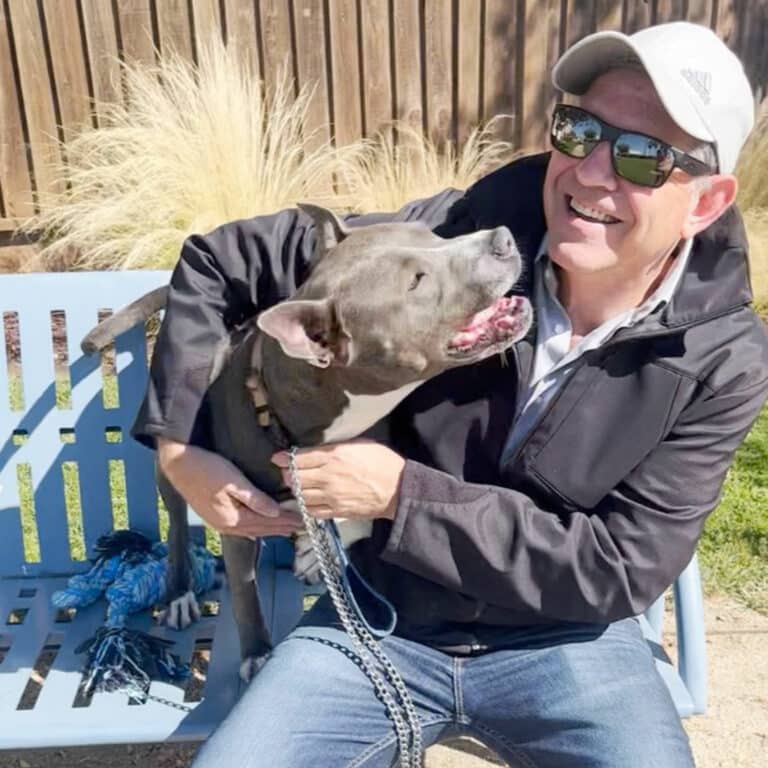 Greater Good Charities is working with veterinarians on the ground in Maui to ensure the safety and health of the shelter pets boarding the flight. Tonight (Friday, August 18), some of our staff are heading to the Hayward Airport to pick up several dogs and cats. Once they arrive, they'll be evaluated and we'll provide any follow-up medical care before putting them up for adoption.
We need to make room in our shelter so we can help Maui clear theirs. Sadly, almost every one of our dog kennels are full. If you've been thinking of fostering or adopting one of our residents, now would be a really good time to do so. We've got so many good boys and girls, some of whom have been looking for a home for a year or more.
What a noble thing it would be to adopt a FAAS dog or cat so the Maui shelter animals can have a place to rest after a long flight—and before the start of their new lives.
If you want to help but can't foster or adopt, please consider donating to the Maui Humane Society. The organization is doing the work of angels during this unprecedented time, and will need funding to help these injured animals in the months, and maybe years, to come.
I wish I could look into a crystal ball and see if somehow there will be some more reunions of lost pets and people lost without their pets.
If nothing else, maybe seeing how people are coming together in their darkest hour will give people in Maui a sense of hope that they're not in this alone, that even scrappy (but mighty) organizations like FAAS have their backs. Because really, hope is everything.
John L. Lipp is Executive Director and CEO of FAAS, Friends of the Alameda Animal Shelter.
---
Editorials and Letters to the Editor
All opinions expressed on this page are the author's alone and do not reflect those of the Alameda Post, nor does our organization endorse any views the author may present. Our objective as an independent news source is to fully reflect our community's varied opinions without giving preference to a particular viewpoint.
If you disagree with an opinion that we have published, please submit a rebuttal or differing opinion in a letter to the Editor for publication. Review our policies page for more information.