Partnering with organizations to ensure that needs beyond food are being met
Since its inception, the Alameda Food Bank (AFB) has worked to support the most vulnerable families in our community. With an eye towards the future, we have constantly improved our programs to better serve our neighbors while partnering with other organizations to address the root causes of hunger.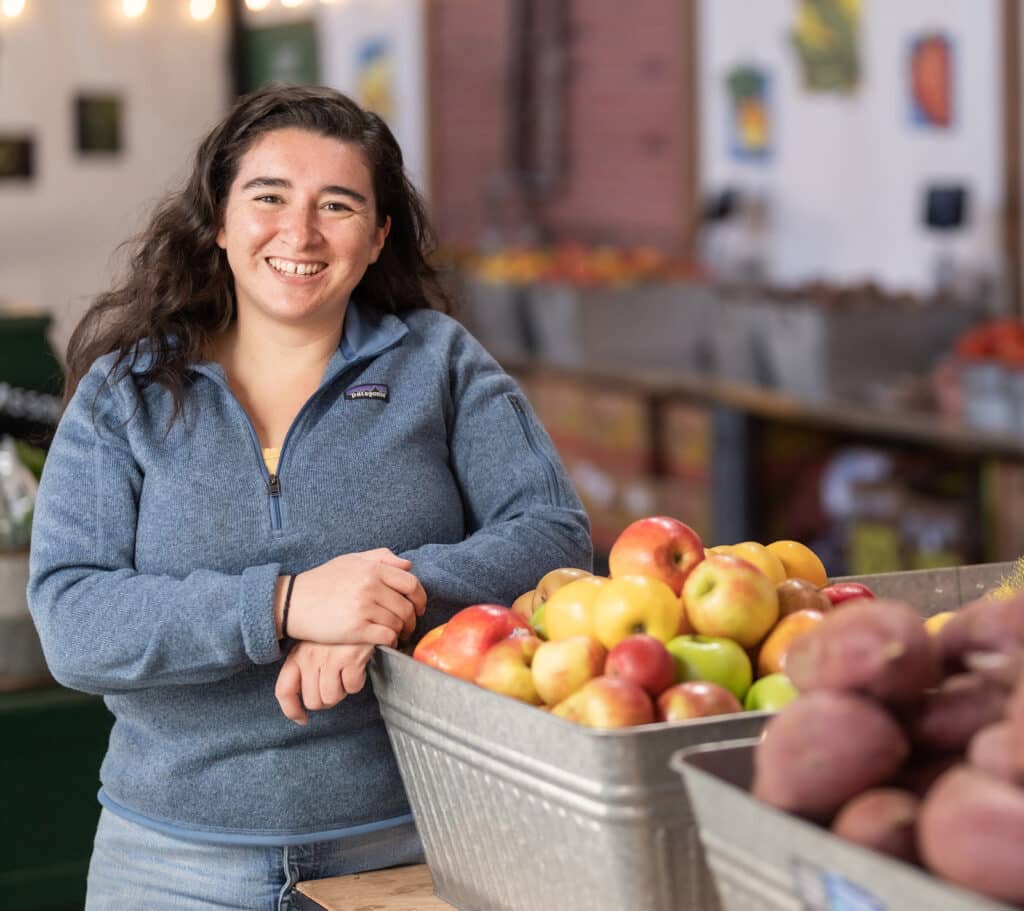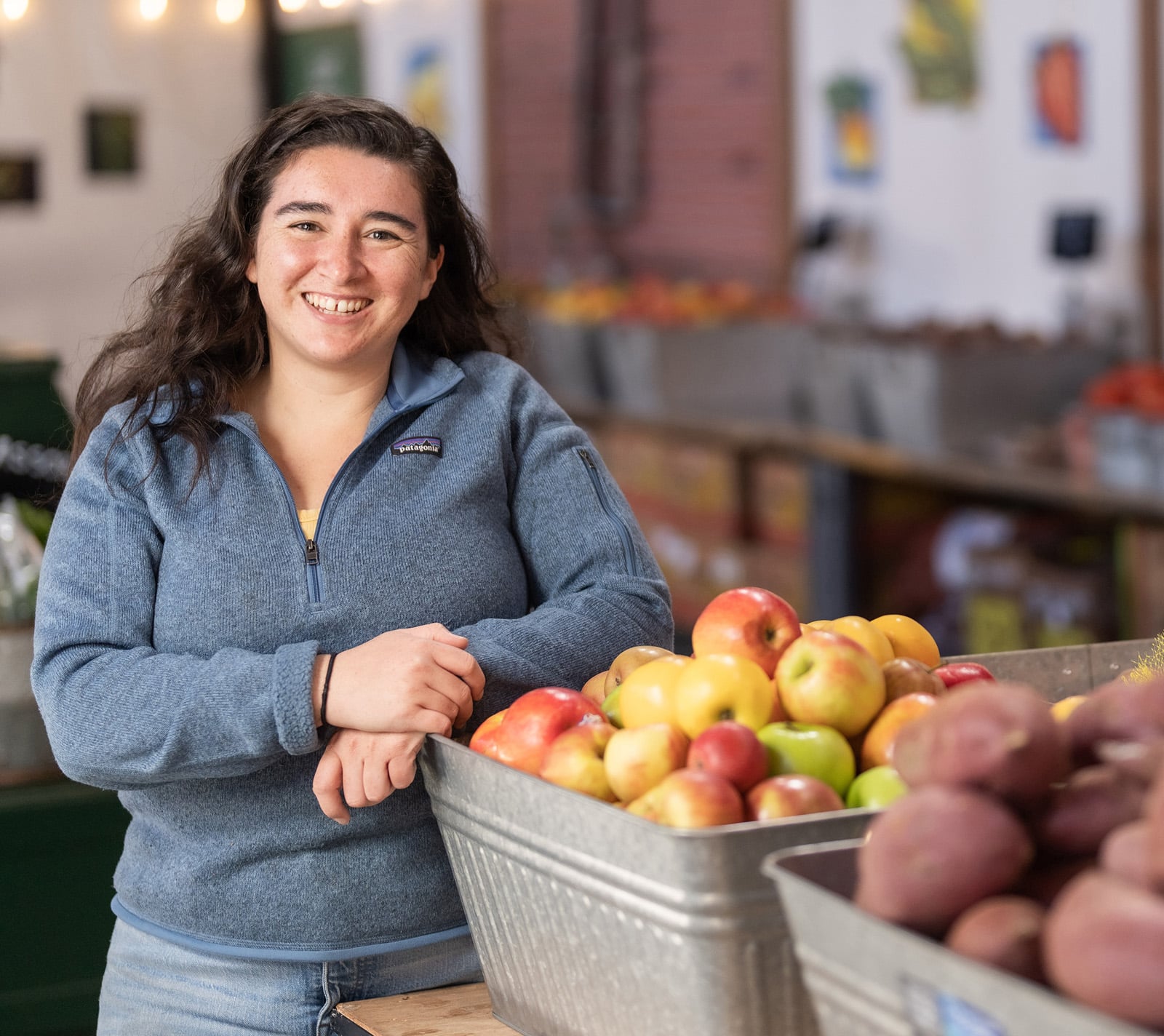 From our humble beginnings in a closet at Twin Towers Church to our first days as a client-choice pantry on Thau Way, AFB has considered the needs of those using our services as our guiding light. This was never more apparent than during the pandemic when demand grew tenfold and distribution by contactless, drive-through service was initiated at our warehouse on Alameda Point. Those 17 months taught us how important the human connection is in the work that we do, which led to the opening of the Island Community Market—a grocery store-like environment in which our clients could select the food they needed and wanted most.
As we prepared to open the Island Community Market, we took the opportunity to examine how our clients experience their trips to the food bank. We learned that choice is essential to dignity, human connection is key, and that with a little mindfulness we could turn a trip to the food bank from a potentially stressful and demoralizing experience into something our neighbors who shop with us might even look forward to. By reshaping the experience, we are firmly telling our clients, "You are worthy of respect."
Unfortunately, respect and choice don't necessarily mean that a meal today will change the circumstances for a family tomorrow.  AFB was designed as an emergency intervention for those struggling the most on our Island, and as the new executive director, I plan to explore how we can offer additional support to families that have been utilizing our services for years. By partnering with other organizations whose missions align with our ultimate goal of lifting families out of poverty, we can better support our clients to ensure that their needs beyond food are being met.
This has already started with our partnership with the Alameda Unified School District, where we are providing snacks to low-income students at Title I elementary schools, ensuring that they aren't distracted by hunger and have the full potential to focus on learning.
With these principles in mind, I look forward to guiding AFB into its next era, continuing to offer the most respectful and client-centered service possible, while exploring opportunities to partner with other organizations to ensure that clients have every chance to improve their circumstances.
I look forward to continuing to be a part of this amazing organization and welcome the chance to discuss the future of AFB further with everyone who has benefitted from or supported its work.
Teale Harden is the Executive Director of the Alameda Food Bank.
---
Editorials and Letters to the Editor
All opinions expressed on this page are the author's alone and do not reflect those of the Alameda Post, nor does our organization endorse any views the author may present. Our objective as an independent news source is to fully reflect our community's varied opinions without giving preference to a particular viewpoint.
If you disagree with an opinion that we have published, please submit a rebuttal or differing opinion in a letter to the Editor for publication. Review our policies page for more information.