Also, mark your calendars for AHS, EHS fall plays opening November 9, December 1
This week's biggest news for Alameda Unified School District (AUSD) is that the Board of Education is now accepting applications for the remaining term of the seat left vacant when Board Vice President Megan Sweet resigned.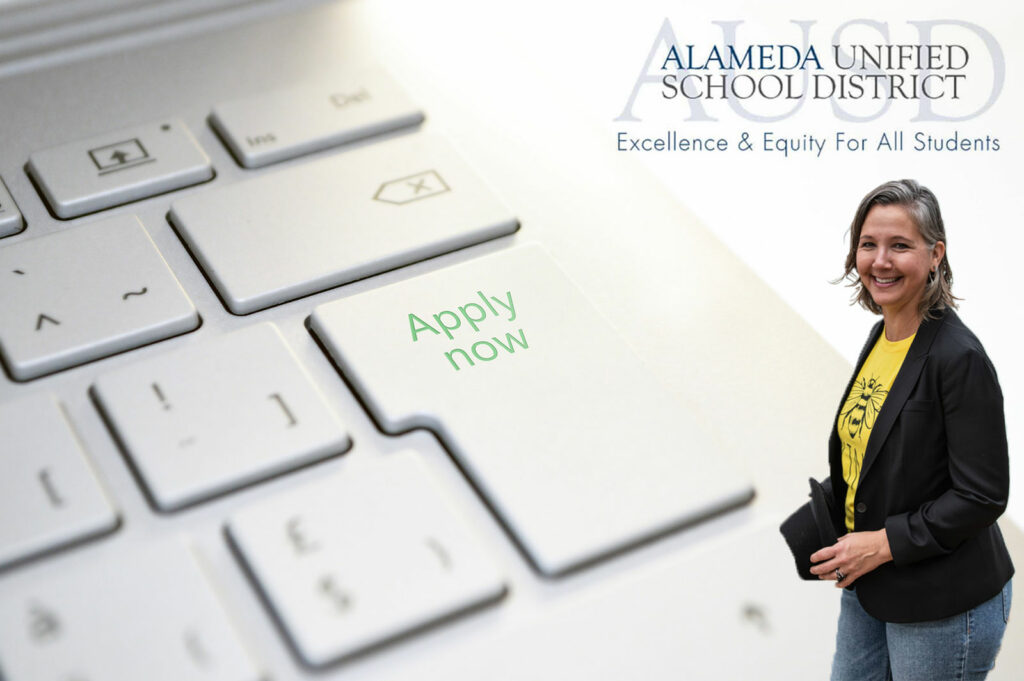 Sweet had been on the Board of Education since 2020 and was serving as Board Vice President this year. She announced her resignation at the October 24 Board of Education meeting and officially submitted her resignation on October 26.
According to AUSD board policy, when a seat becomes open, the remaining board members can choose to fill that seat via appointment or special election. At its November 3 public special meeting, the Board of Education voted unanimously to fill Sweet's seat via appointment.
Applicants for the seat must be at least 18 years old, a resident of Alameda, and a registered California voter. The Board Candidate application is available online. Printed copies are available at the front desk of the district office at 2060 Challenger Drive.
Completed applications may be mailed to:
Heather Little, President
Board of Education
c/o Pasquale Scuderi, Superintendent
Alameda Unified School District
2060 Challenger Dr, Alameda, CA 94501
or emailed to [email protected]. Deadline for submitting application materials is 5 p.m. on December 6, 2023.
District staff will review all applications to make sure applicants meet the minimum legal qualifications. Board members will then interview qualified applicants and select one to appoint at the Board's public meeting in mid- to late-December. The Board will make a provisional appointment at a special meeting later in December.
Questions about the application and selection process should be directed to Kerri Lonergan. Call 510-337-7187 or email [email protected] .
Student news
Both Alameda High School and Encinal Jr. & Sr. High School are putting on their fall plays over the next several weeks.
Encinal Drama Club will present Clue, written by Sandy Rustin and based on the Hasbro board game and movie, on December 1 at 7 p.m. and December 2 at 2 p.m. and 7 p.m. Tickets range from $5 to $15 and are available on Encinal's GoFan website.
Alameda High School Drama's fall play, The Musical Comedy Murders of 1940, opens this Thursday, November 9, at 7 p.m. at Frederick L. Chacon Little Theatre, with additional shows on November 11, 17, and 18 at 7 p.m., and a 2 p.m. matinee on November 12. Tickets range from $8 to $15 and are available online at Alameda High School's Go Fan website.
Susan Davis is the Senior Manager of Community Affairs for the Alameda Unified School District. Reach her at [email protected].
---
Editorials and Letters to the Editor
All opinions expressed on this page are the author's alone and do not reflect those of the Alameda Post, nor does our organization endorse any views the author may present. Our objective as an independent news source is to fully reflect our community's varied opinions without giving preference to a particular viewpoint.
If you disagree with an opinion that we have published, please submit a rebuttal or differing opinion in a letter to the Editor for publication. Review our policies page for more information.