A vigil was held on Wednesday, April 19 at the corner of Park Street and Otis Drive to mark the second anniversary of the death of 26-year-old Mario Gonzalez while he was in Alameda Police custody. Family members, friends, and supporters gathered to celebrate Gonzalez's life with speeches, performances, and food. The event was attended by several dozen people at the location often referred to as Mario Gonzalez Park, the location where Gonzalez died.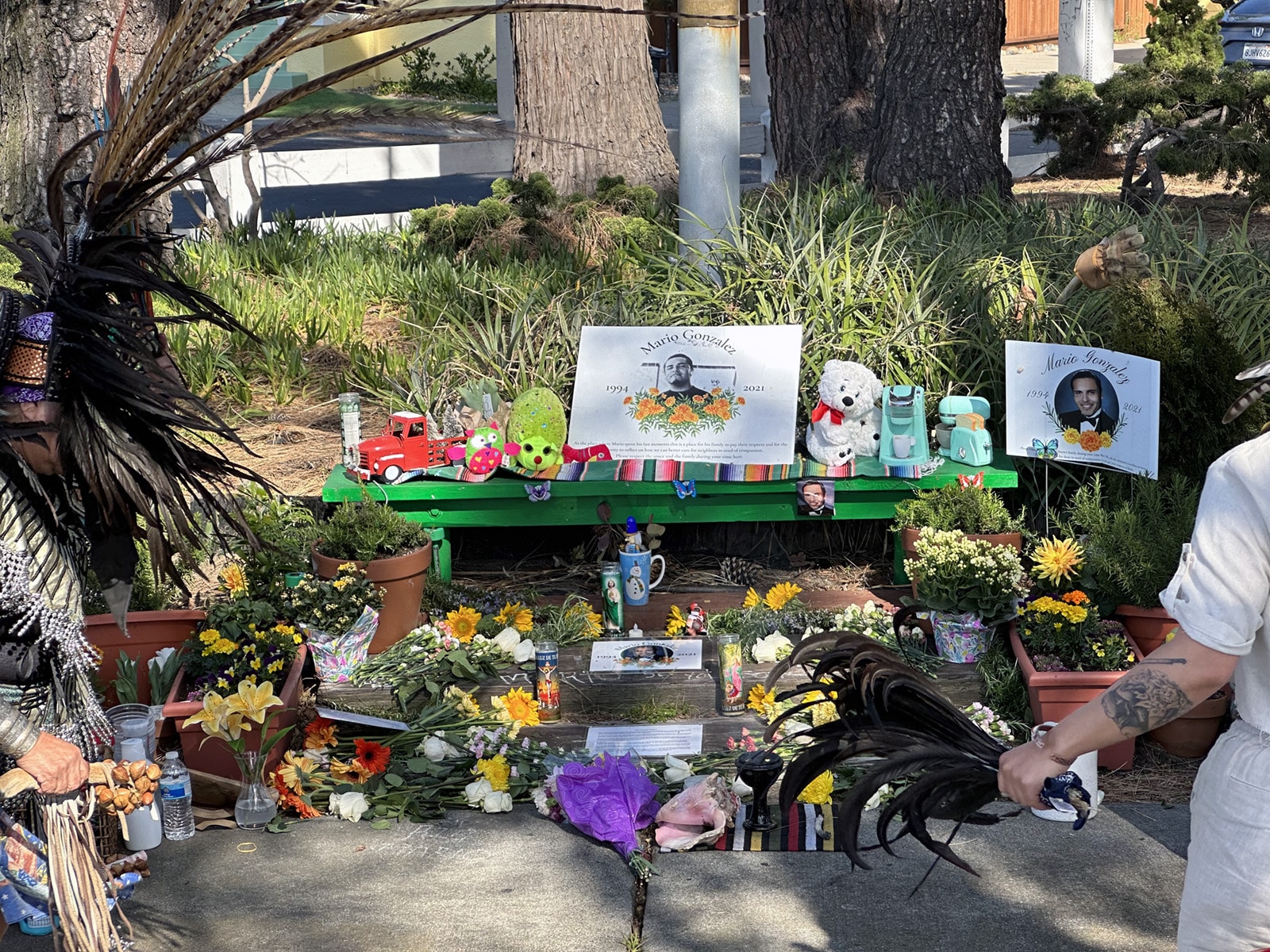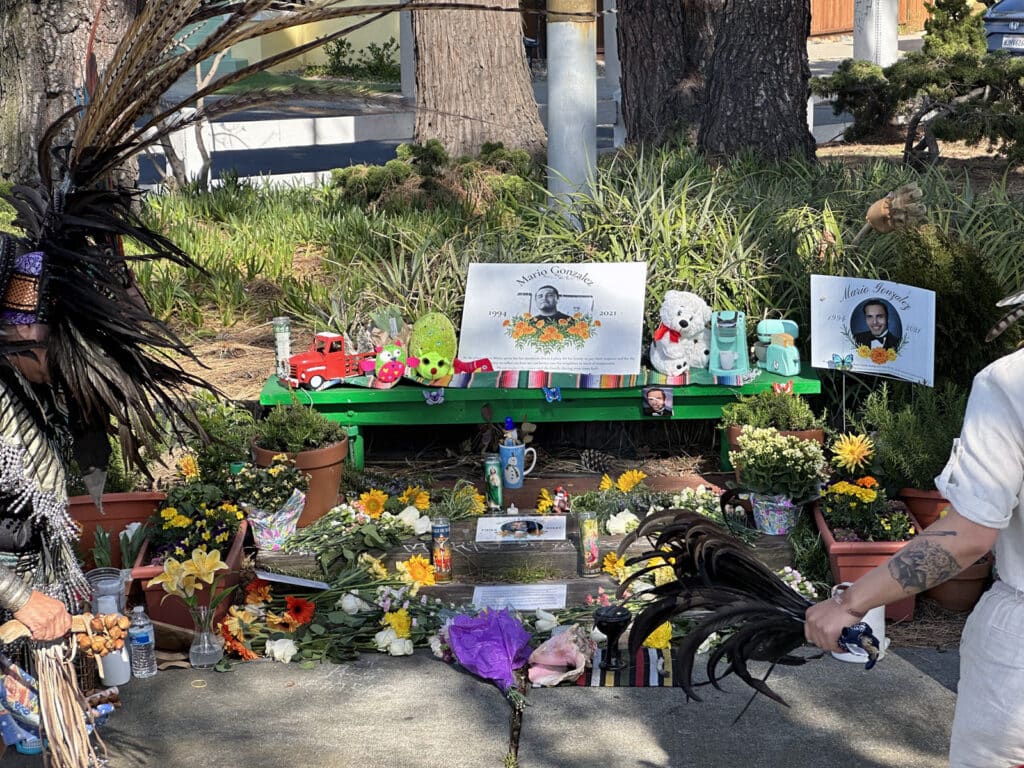 Wednesday's event followed a public comment at Tuesday's City Council meeting by community member Janice A., who suggested turning the location into a permanent memorial to Gonzalez. She urged the city to allocate $300,000 to the project. She explained, "That's equal to four sign-on bonuses which were recently approved for APD, and four is the number of APD employees" who are alleged to be involved in his death.
Gonzalez was survived by his mother, brother, and son, for whom he was the primary caregiver. Two civil rights lawsuits have been filed against the city on behalf of his mother and his young son. Since this incident, the City of Alameda implemented a CARE team to better respond to non-criminal calls involving people in distress or having a mental crisis.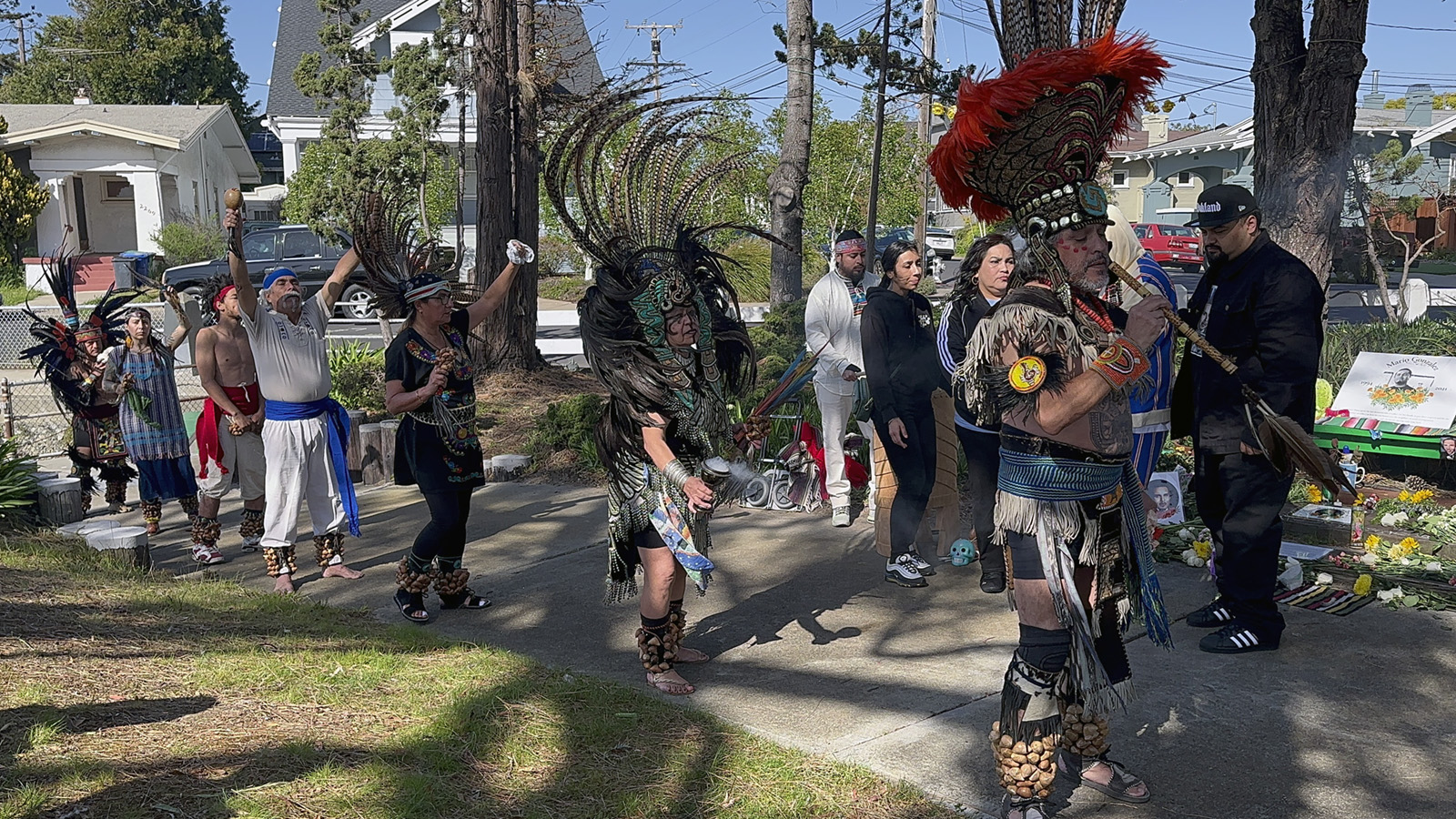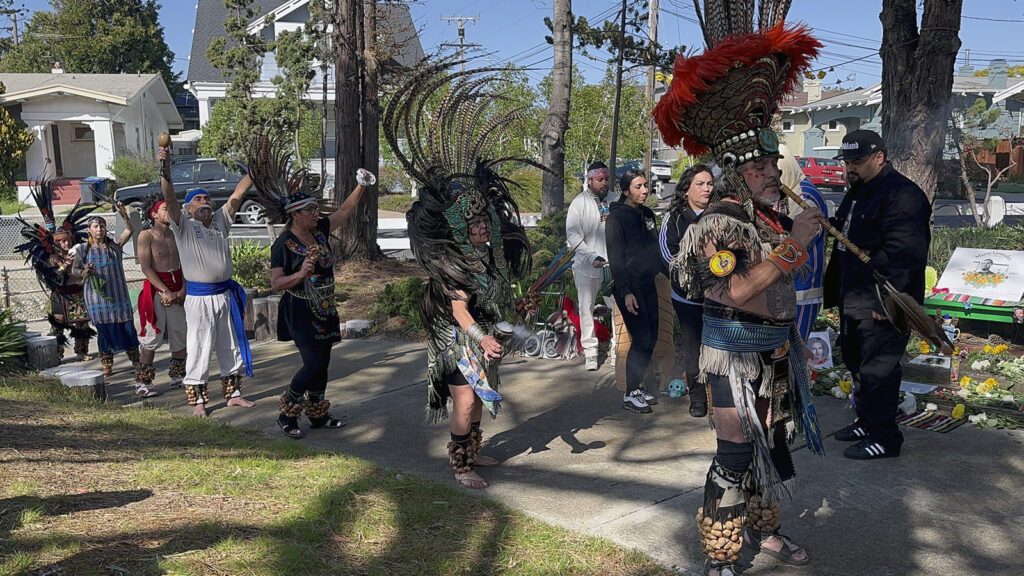 During the incident that led to his death on April 19, 2021, officers first restrained Gonzalez by holding his arms, then restrained him further by kneeling on his back until he became unresponsive. The manner of Gonzalez's death immediately drew comparisons to the death of George Floyd, who died in custody after a Minneapolis police officer knelt on his neck for ten minutes. Derek Chauvin, the officer involved in Floyd's death was convicted the day after Gonzalez's death, further intensifying public outcry.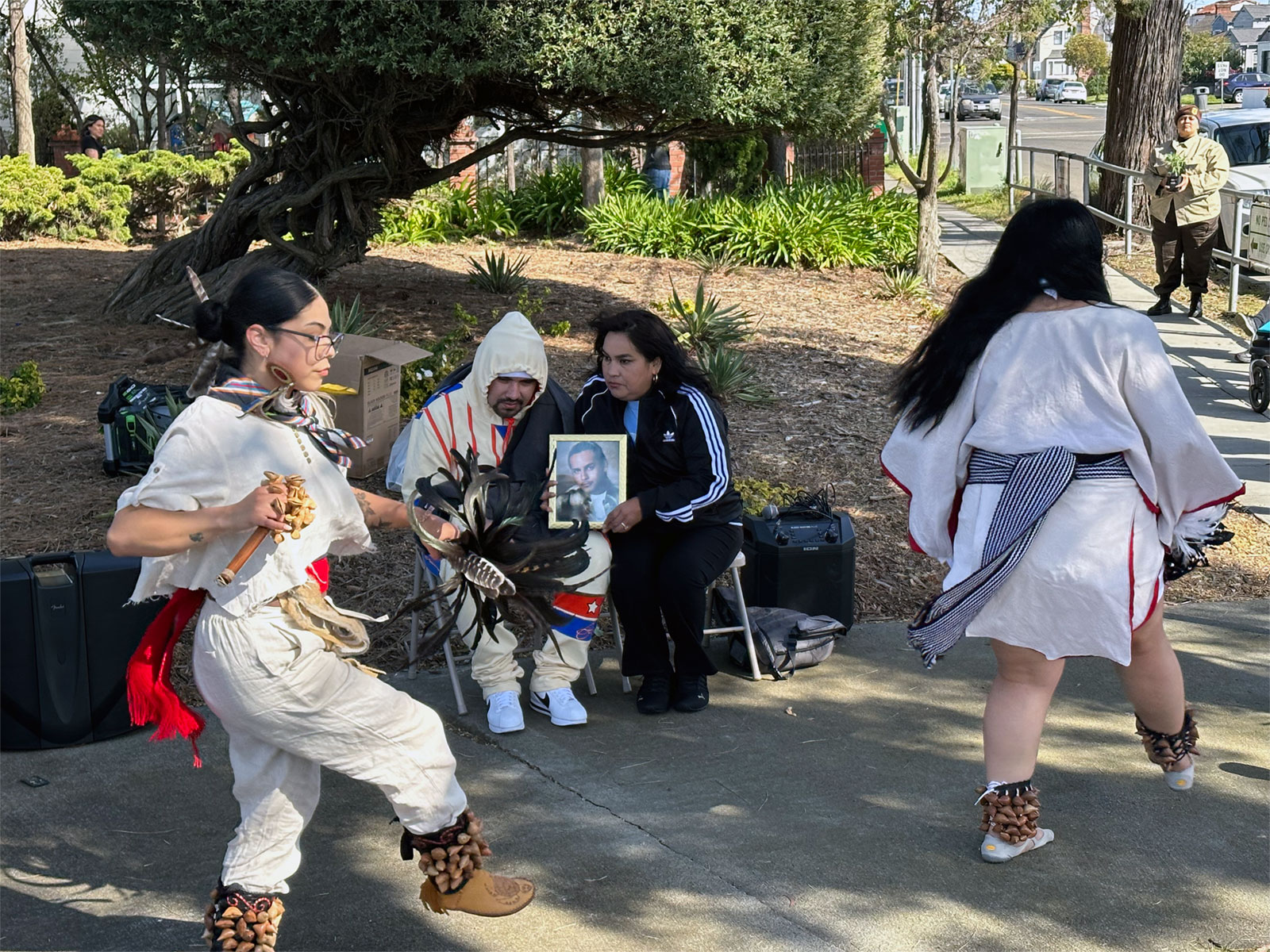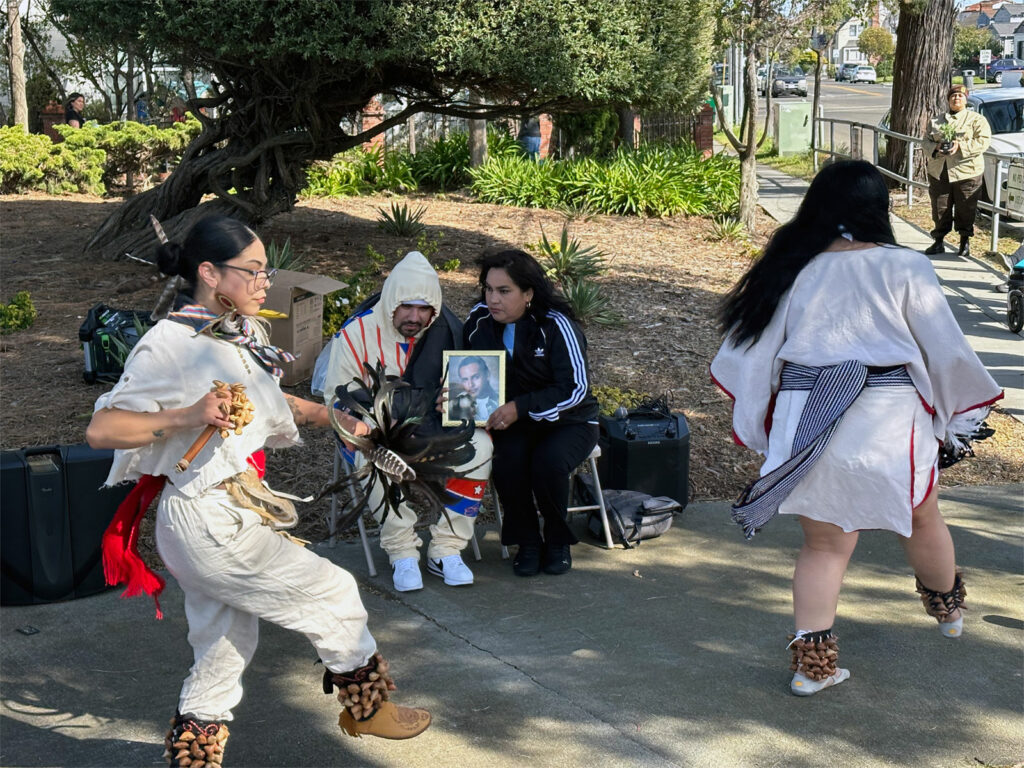 The coroner's report, released in December 2021, ruled his death a homicide. Alameda County District Attorney Pamela Price announced in January of this year that she created a Public Accountability Unit to review several officer-involved deaths, including Gonzalez's. The former DA, Nancy O'Malley, had previously released a report in March of 2022 concluding the officers involved were not criminally liable, and the City of Alameda also commissioned a report, released to the public in May of 2022, which found that no policy violations occurred. The officers involved are either no longer with the department or assigned to desk duty as of the beginning of this year, and no charges have been filed against any of them.
Adam Gillitt is the Publisher of the Alameda Post. Reach him at [email protected]. His writing is collected at AlamedaPost.com/Adam-Gillitt.