Island Savoy Market serves coffee
Island Savoy Market welcomed customers on Thursday for the first time to the newly-renovated space. Members of the community were invited to stop by during from 11:30 a.m. – 1 p.m. for a free cup of coffee. The event was a training exercise for the staff to learn how to make coffee drinks at the newly-installed coffee bar. Several dozen people showed up to claim their free beverages. The community market is expected to open before the end of July.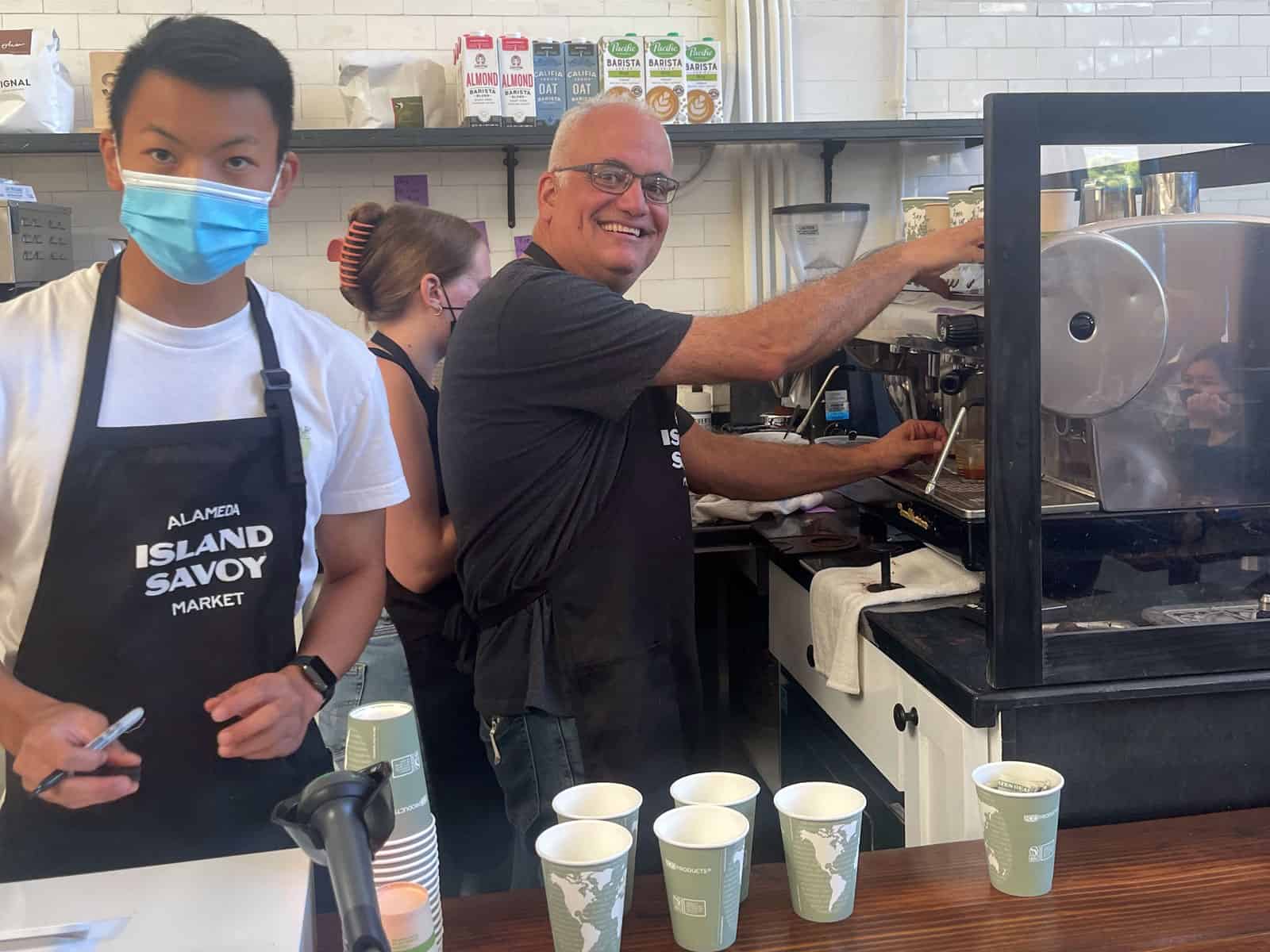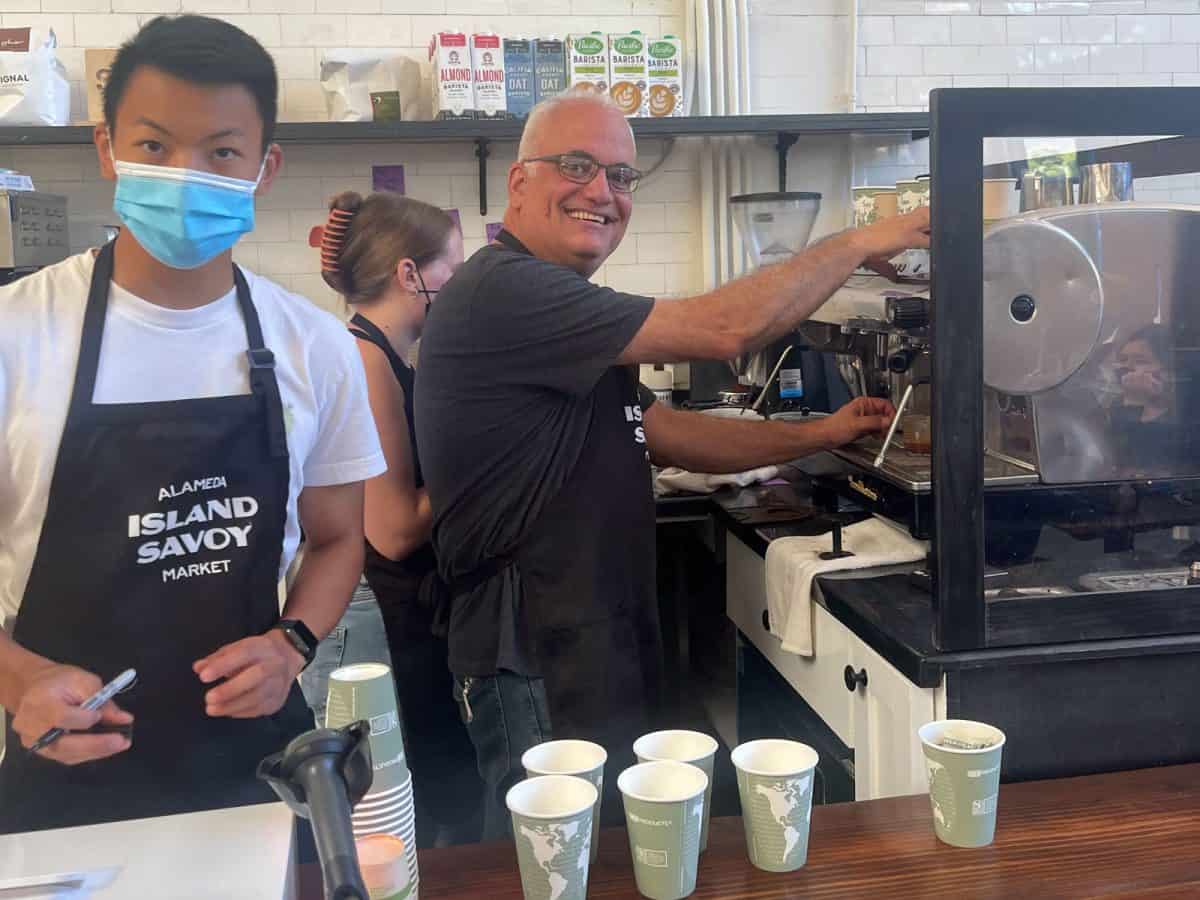 Doctors credit Alameda First Responders for saving an infant's life
Over the weekend, dispatchers received a call about an unresponsive infant. An APD officer noticed the incoming call and proceeded to the scene. As the first to arrive, the officer took the baby and performed chest compressions. Alameda Fire personnel arrived soon after and transported the infant to a local hospital. During transport, the baby regained a pulse and began breathing on their own. Doctors acknowledged the outstanding work put forth by APD and AFD personnel, citing the baby's life was likely saved by first responders' quick and thoughtful response.
According to the American Red Cross, these are the steps to perform CPR on a baby:
Kneel beside the baby.
Perform chest compressions by pushing hard and fast. For infants, use one or two fingers to deliver 30 quick compressions that are each about 1.5 inches deep.
Give two rescue breaths. For infants, use your mouth to make a complete seal over the infant's mouth and nose, then blow in for one second to make the chest rise.
Continue until you see obvious signs of life, until an AED is ready to use, another trained responder is available to take over, you're too exhausted to continue, or the scene becomes unsafe.
Take advantage of AMP rebates to electrify your home or business
Alameda Municipal Power, our community-owned electric utility, offers a wide variety of rebates and incentives to help you switch to electric appliances and take advantage of AMP's 100% clean energy. Check out AMP's generous rebates on electric panel upgrades, heat pump water heaters, dryers, E-bikes, and more. Be sure to shop the new AMP Marketplace for deals on energy-saving products.
Get your home energy score
It's important to know your home before you begin an upgrade. What projects are your best solution to reduce utility bills and make your house more comfortable? Schedule an onsite visit with an assessor who will walk through your home to determine its energy use. You'll receive a score and a report about potential upgrades and savings. You could receive a $200 rebate. Learn more.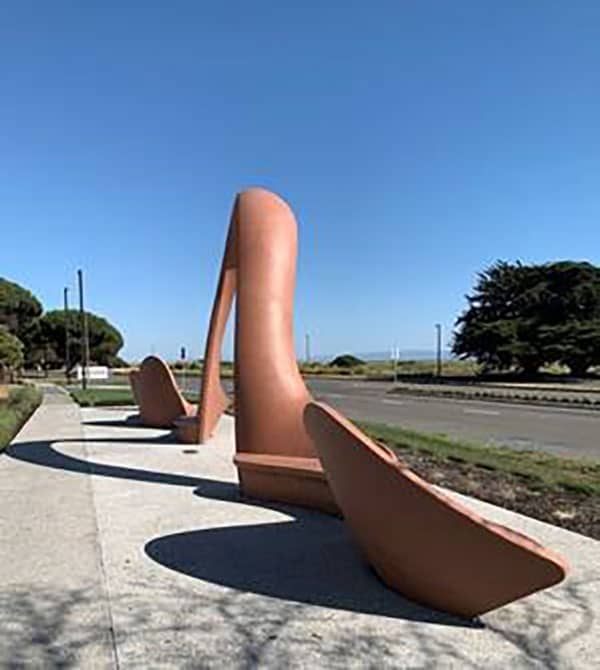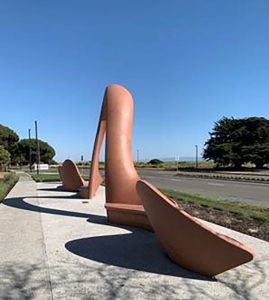 New Bay Farm Island public art
Tidal Arch, a concrete and steel sculpture that is 70 feet long and 15 feet high was recently installed in front of 1951 Harbor Bay Parkway. The sculpture, by artist Adrien Segal, takes inspiration from tidal ebbs and flows in the San Francisco Bay and is designed to invite public interaction. It was funded by the fees from development of the new Exelixis campus and was approved by the Public Art Commission.
New walk-up adoption hours / $25 adoptions
You can now visit the main Animal Shelter at 1590 Fortmann Way from 2–4 p.m. on Wednesdays and Fridays without making an appointment. Drop by and staff will be happy to bring out the pets you would like to meet. If you can't visit during these hours, you may arrange to make an appointment by filling out an adoption application. The satellite adoption location at South Shore welcomes walk-in visitors Wednesday through Sunday.
FAAS is participating in the latest Bissell Pet Foundation Empty the Shelters event. All adoptions until July 21 are just $25. Stop by and bring home a new member of your family!
Bay Ferry 2050
The Bay Ferry 2050 project is a shared vision for the San Francisco Bay Ferry System in 2050. What do you think ferry service should look like? Take a quick 1-minute poll to share your priorities for the future of water travel in Alameda and across the Bay!
SF Bay Hope Spot Coastal Cleanup 2022 and  "Blue Drinks"
San Francisco Bay Hope Spot Coastal Clean Up will take place on Saturday, August 13, from 10 a.m. – noon at Alameda Waterfront Park, 2151 Ferry Point, Alameda CA 94501. Join your neighbors to collect trash and recyclables around Seaplane Lagoon. Bring gloves and a bucket or bag!
Following the Coastal Cleanup, meet at The Rake Pub, 651A W Tower Ave., from 12–2 p.m. Network with people who love the Bay, Estuary and ocean! It will be a time to enjoy community collaboration, good times, and join the discussion about how to protect, restore, and enjoy San Francisco Bay. Learn about other monthly events on the second Saturday of the month.
Alameda's Draft Equitable Building Decarbonization Plan released
Alameda's Equitable Building Decarbonization Plan lays out the process for shifting natural gas use in existing buildings towards clean, energy efficient electric buildings in accordance with our climate and equity goals. The Plan provides a phased approach to make significant progress by 2030. The Plan aligns with other citywide efforts to create affordable, safe, healthy and resilient housing and prepare the City to leverage grants and funds as they become available.
The City is seeking comments and feedback on the draft plan until August 5th, 2022. Following the public review period, staff will incorporate those comments and present the final draft plan to the Planning Board on September 12th and Public Utilities Board on September 19th.
The City also has a FAQ that addresses some of the common questions about the Plan and the building decarbonization process. Review this draft and send your comments and questions by August 5th to [email protected].