Middle school golf program success, Inkblot Gallery closes, tax rebates, a starlight movie, and a concert in the park.
A tee-rific turnout for middle school golf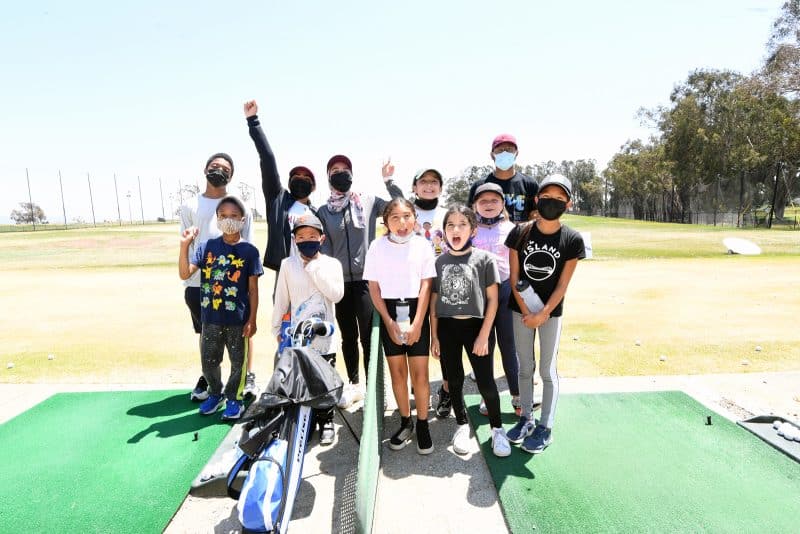 Three dozen middle school students are headed to Corica Park Golf Course this fall to participate in the Alameda Do Good Corica (DGC) Middle School Golf League. In this nine-hole competitive golf league, co-ed teams of four players will practice under Alameda High School Men's Golf Team Head Coach Nick Wolf.
The no-cost middle school league is the result of collaboration between Greenway Golf and All Good Living Foundation's Do Good Sports Club. The organizations designed the Alameda DGC Middle School Golf League to advance their shared mission of removing barriers and expanding access to golf and outdoor recreation for local youth. "We believe that sports offered in an engaging, accessible format can deliver tremendous physical and emotional benefits and be leveraged to nurture leadership, life skills, and academic success," the league noted on their website.
The Alameda DGC Middle School Golf League is still accepting applicants for their waitlist, so sign up soon for a chance to join this season. Golfers will meet on Wednesdays from 3:40 p.m. to 5:30 p.m., November 2 to February 8. The Do Good Sports Club is accepting used sports equipment donations at this time to help keep their golf, lacrosse, and chess programs running.
Alameda bids farewell to Inkblot Gallery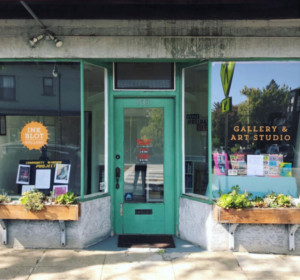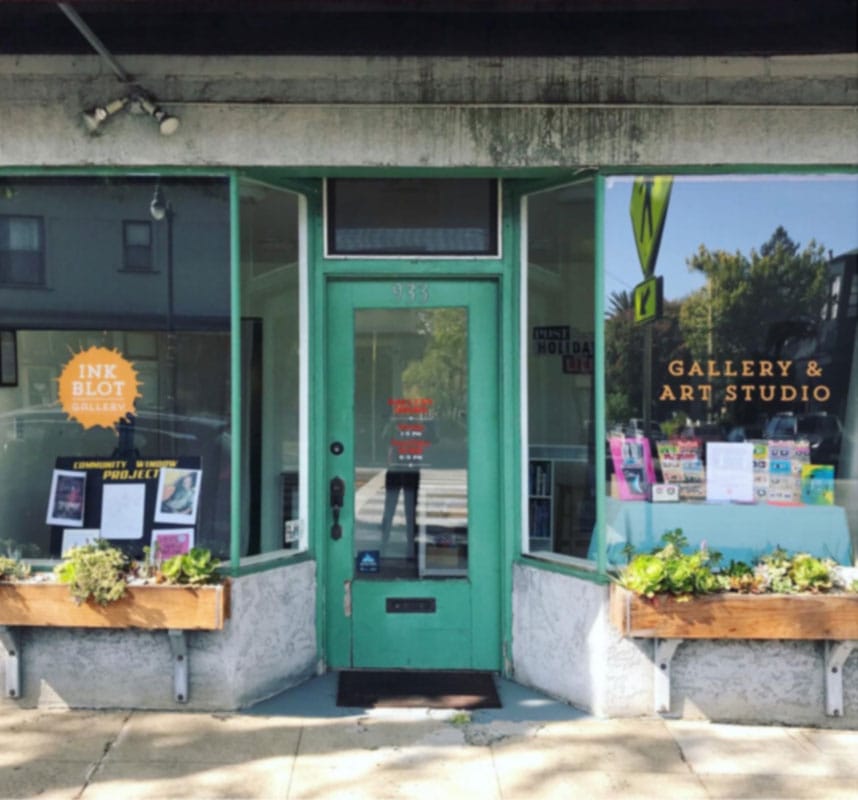 The Inkblot Gallery is closing its doors at 933 Central Ave. after more than five years of art shows and events. The little gallery, owned and operated by Alameda resident and artist Jean Chen, presented a new art show every two months and provided a bright spot in Alameda through the pandemic.
During an interview with the Alameda Post in May, Chen commented on the gallery's role during lockdown. "I feel so lucky to have this street exposure and windows," Chen said. "So many people started walking during the pandemic, and it's a pleasant surprise for people to walk by and find a storefront gallery." The gallery also adapted to host Inkblot Livestream Videos to keep artists and patrons connected when they could not be together in person.
In the announcement of Inkblot's closure, Chen wrote: "I'm proud of all the work we've done at Inkblot Gallery and I feel so lucky that we had such an amazing space to showcase over 50 artists in the 5 years we were open. I will miss Inkblot Gallery and the art community we built, but this isn't the end."
Art supporters can still purchase art from past Inkblot Gallery artists from the Inkblot website.
Tax rebates begin in October


Beginning in early October, most California residents will start receiving cash refunds to help respond to the higher costs caused by inflation, according to a notice from State Senator Nancy Skinner. California's Better for Families tax refund program was funded in the 2022-23 state budget and will provide an estimated $9.5 billion in rebates to approximately 17.5 million California families. The refunds are scheduled to start rolling out in October and will continue until January.
To receive a refund, you must have completed a 2020 state tax return by October 15, 2021 and have 2020 earnings of no more than $250,000 as a single filer, or $500,000 as a joint filer. Refund amounts are based on your 2020 tax filing:
2020 Single filers who earned up to $75,000 a year and Joint filers who earned up to $150,000 will receive $350 per taxpayer, plus an additional $350 if they claimed one or more dependents on their 2020 return. Maximum payment is $1,050.
2020 Single filers who earned $75,001 to $125,000 and Joint filers who earned $150,001 to $250,000 will receive $250 per taxpayer, plus an additional $250 if they claimed one or more dependents on their 2020 return. Maximum payment is $750.
2020 Single filers who earned $125,001 to $250,000 and Joint filers who earned $250,001 to $500,000 will receive $200 per taxpayer, plus an additional $200 if they claimed one or more dependents on their 2020 return. Maximum payment is $600.
If you filed a 2020 state tax return by October 15, 2021, you can see how much you are likely to receive by using the Franchise Tax Board's online Middle Class Tax Refund Estimator.
Family friendly movie under the stars

Feature film Sing 2 (rated PG) is back on the big screen at the 2022 Summer Starlight Movies in the Park series, sponsored by Alameda Recreation and Parks Department (ARPD). All are welcome to enjoy this fun, free, and family-friendly event on Friday evening, September 16, at Leydecker Field (3225 Mecartney Rd.). This location is different from previous shows this season, and Sing 2 will be the final ARPD "starlight movie" this year.
Festivities will begin at 6:30 p.m. with crafts and games for the kids. The movie will start shortly after 8 p.m., depending on when the venue is sufficiently dark. Guests are asked to bring their own lawn chairs and blankets to enjoy the movie, and snacks will be available for purchase. Please note that barbecue grills, alcoholic beverages, and pets are prohibited.
ARPD extends their gratitude to the sponsors that helped make this Starlight Movies in the Park season a success: Friends of the Parks Foundation, Alameda County Industries, and Alameda Community Fund.
Move and groove with a Rhythmix concert in the park
Sing, dance, and clap along to the tropical rhythms of Caribbean Express at a free concert this Saturday, September 17 at noon in Chochenyo Park (2430 Encinal Ave.). Led by Cuban singer-percussionist Jesús Díaz, Caribbean Express presents a dynamic mix of Caribbean and Latin American music rooted in the rhythms of Africa and indigenous cultures of the Americas.
Demonstrating the role that music plays in cultural identity, history, and geography, Caribbean Express encompasses a wide variety of styles from Cuba, Trinidad, Mexico and Jamaica, including calypso, bomba, salsa, son, rumba, reggae and more.
The hour-long family event is part of the PAL in the Parks family concert series brought to you by Rhythmix Cultural Works, in partnership with the City of Alameda's Recreation and Parks Department. The performances are free and very popular, so RSVP is encouraged.
PAL in the Parks is an extension of the Rhythmix Performance, Art & Learning (PAL) Program, an assembly-based youth arts education program in collaboration with the Alameda Unified School District. Rhythmix believes that exposure to the arts can be a transformative experience and a catalyst for cultural celebration. The organization hopes that these multi-talented ensembles performing for PAL in the Parks Family Concerts can help instill a sense of pride in heritage, identity and self-expression for all ages.