In celebration of museum opening September 18
The inaugural Lucious Bateman Tournament and grand opening of the Lucious Bateman Museum will be held this Monday, September 18, at 11 a.m., at Corica Park Golf Course. The events are presented by Greenway Golf and the Lucious Bateman Foundation, which honors Bateman's values and teachings by supporting programs that provide life-changing opportunities to deserving youth through the game of golf in Northern California.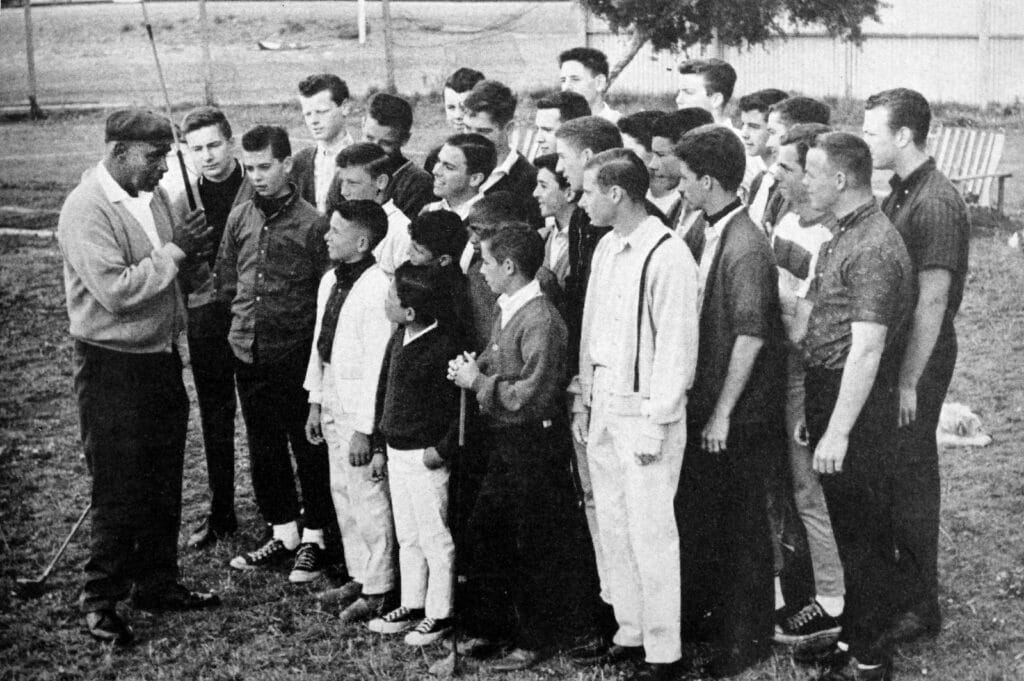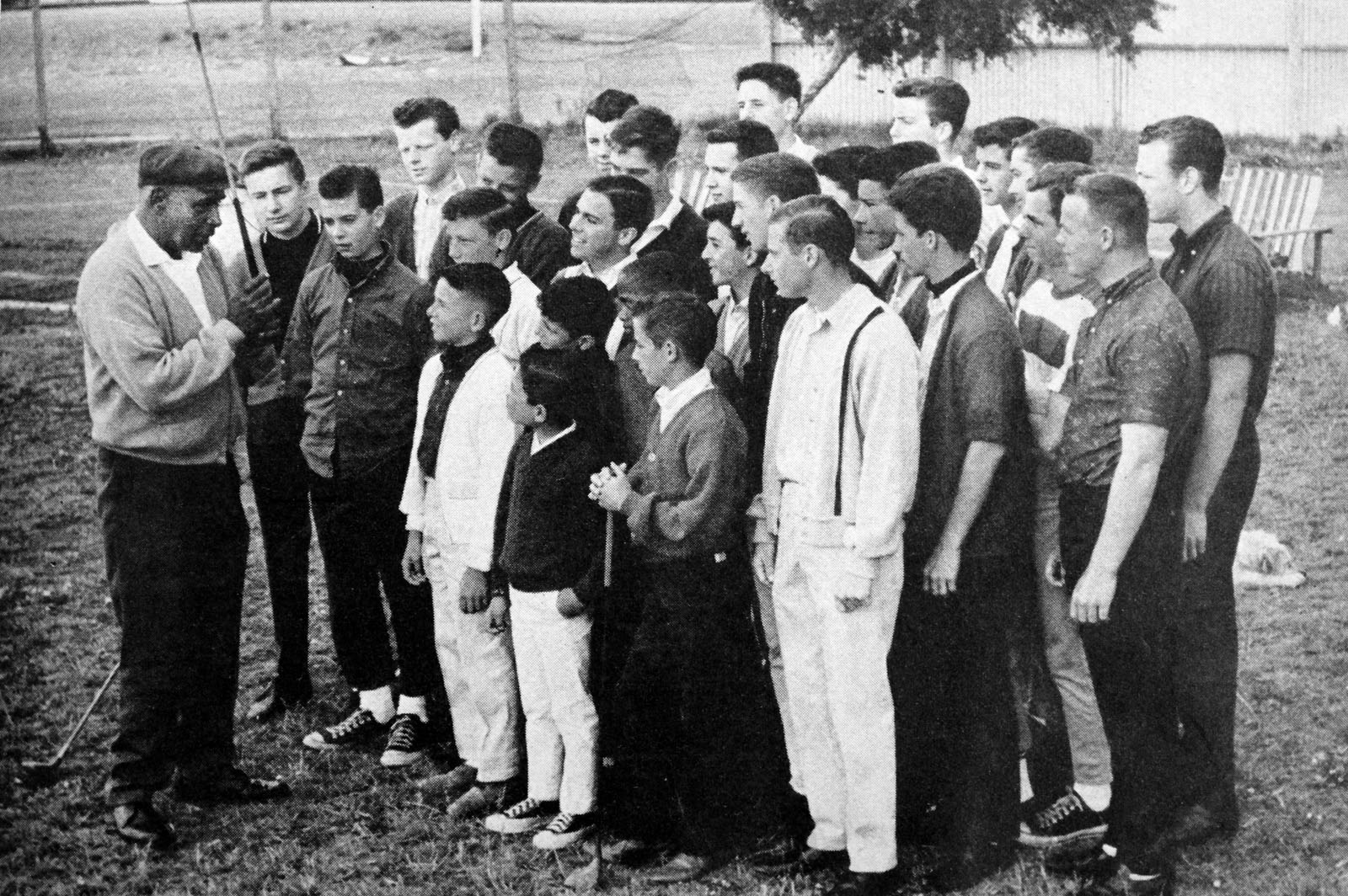 The tournament is the foundation's first major fundraiser. Proceeds will support local junior golf programs. Many of Bateman's former students, referred to as the "Bateman Boys," will be in attendance to honor his legacy and support the cause.
The museum—researched, developed, and curated by the Lucious Bateman Foundation and the "Bateman Boys"—displays photography, artifacts, and memorabilia that celebrate Bateman's life and impact during his 29-year tenure as a golf instructor in Oakland and Alameda. The museum is housed in the Corica Park Range Shop.
About Lucious Bateman
Born to sharecropper parents in Louisiana in 1901, Bateman worked as Head Caddy at the Edgewater Hotel and Golf Club in Biloxi, Mississippi, where as a teenager he held the course record with a 3 under 69. Lucious began his teaching career at Edgewater as Assistant Professional to Head Professional Arthur T. Saunders in the 1920s. He also provided golf tips and guidance to over 250 young caddies.
After serving in the Air Force during World War II, but not allowed to compete on the PGA of America tour due to its "non-caucasian" clause (not lifted until 1961), Bateman settled in the Bay Area to work in the shipyards and refine his golf game. Working nights for Bethlehem Steel left mornings or afternoon hours free for golf. Alameda Muni—now Corica Park—was across the tracks past the Southern Pacific depot, down on the mudflats of the western shore of the San Francisco Bay. It was there that Bateman honed his game during the mid-1940s. He tied the Alameda course record with the lowest-ever golf score of 63, shot remarkably low golf scores of 66s at Crystal Springs and San Mateo municipal courses, 67s at Tilden and Hayward, 68 at Lake Chabot and 69 at Hillview in San Jose.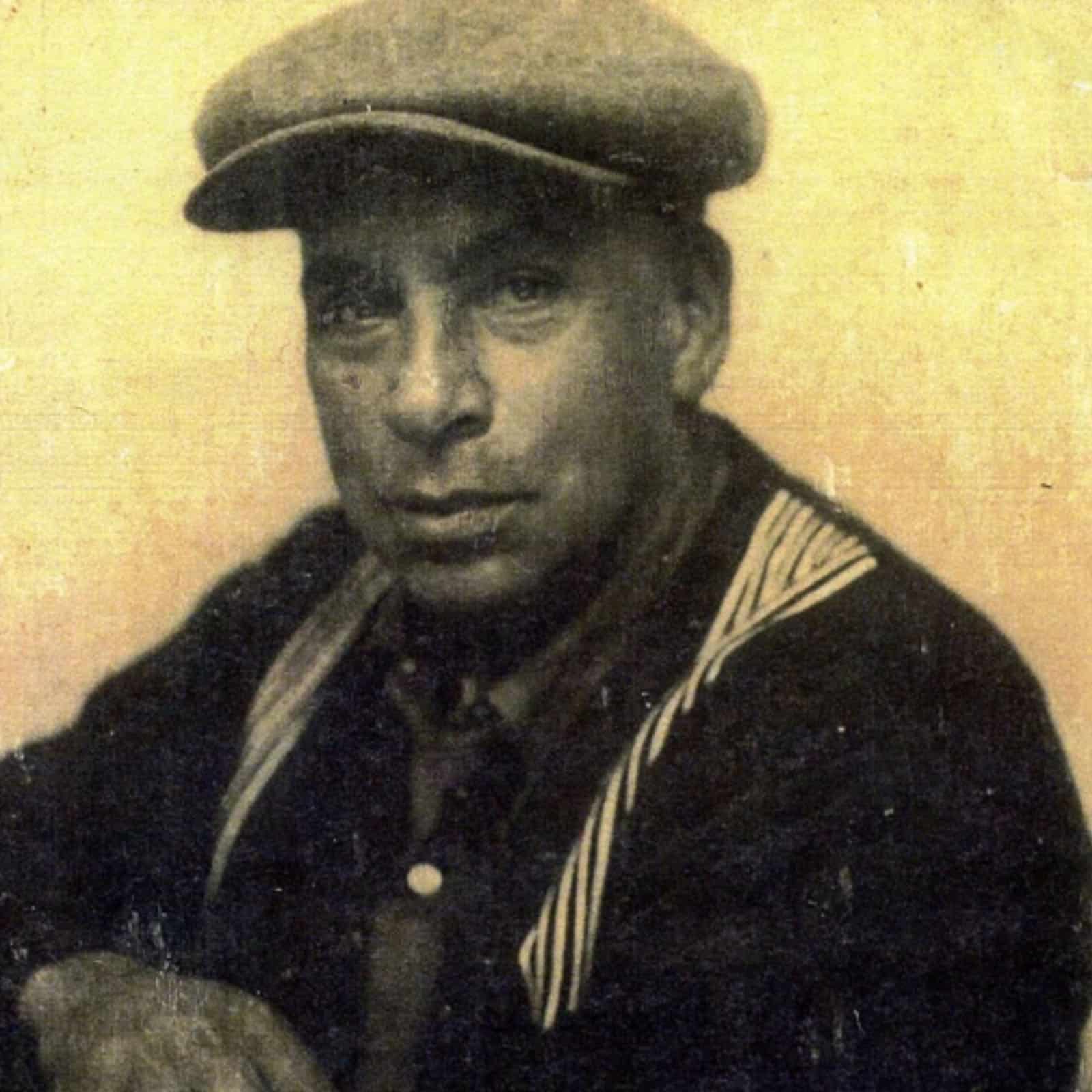 In 1949, Bateman was offered a job at Airway Fairways Driving Range, located across from the Oakland Airport, where he worked "mostly as a handyman" to Head Teaching Professional Bob Fry. Bateman would clean range balls, repair equipment, and during his free time, teach kids.
"If kids who don't have any money ask for my help, I give them all I can," he once said in an interview. "I just ask them for one thing in return—to try. I do the rest. I get to know them, and they get to know me."
Famous professional golfer Tony Lema said in a 1965 Golf Digest article about Bateman, "Many kids might have made jails instead of pars and birdies if it hadn't been for Loosh."
John McMullin, 1956 PGA Rookie of the Year, said of Bateman, "He could see something when it broke down and he could fix it easily. And he was a motivator. One time I got upset while playing and he just walked off the golf course. He didn't tolerate a bad attitude. He did not have a good car and he lived in a shack, but me and a lot of the other kids never had to pay."
Professional golfer John Lotz, who won the 1971 Concord Open, said Bateman "was one of a kind." Dick and John Lotz started as local golfers and went on to successful professional golfing careers. "Dick and I would go up after high school," John said. "And we'd pick up balls at the range. Then Lucious would work on our games."
Dick Lotz added, "Kids who were on the borderline of society from being good boys or bad boys, he helped through their adolescence. There were kids he gave jobs to that had been in juvenile hall. He guided them to be good citizens. I think that is probably the more important thing about him than the golf aspect. I look at what the First Tee (youth golf program) represents and its nine core values, and I think, 'Man, Lucious invented 'em.'"
Gary Plato, another local professional golfer and PGA teaching professional, described by golf broadcaster Roger Maltbie as "a true professional and quintessential ambassador for the game of golf," also offered praise for Bateman. "In return for golf lessons, Bateman asked his students for a commitment to fulfill their potential at everything they did, to behave with dignity on and off the golf course, and to treat others and themselves with respect," Plato said. "Lucious was a man who did so much, for so many, for so little."
Tal Smith, former PGA Professional at Claremont Country Club in Oakland, said Bateman "helped so many underprivileged youngsters not only to get started in golf, but he also kept them out of trouble, and he didn't charge them anything."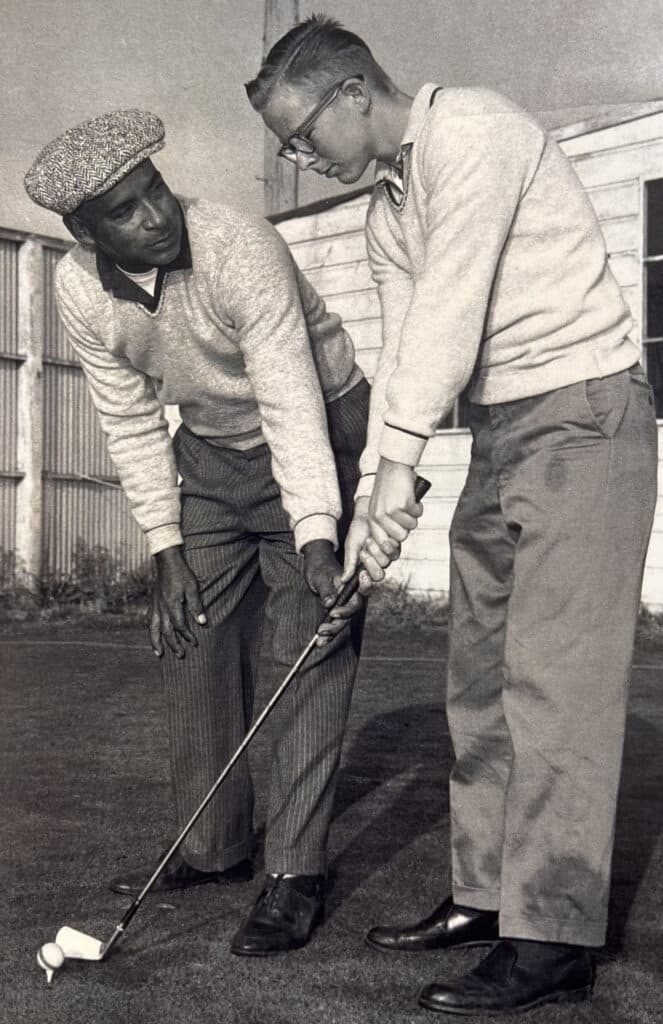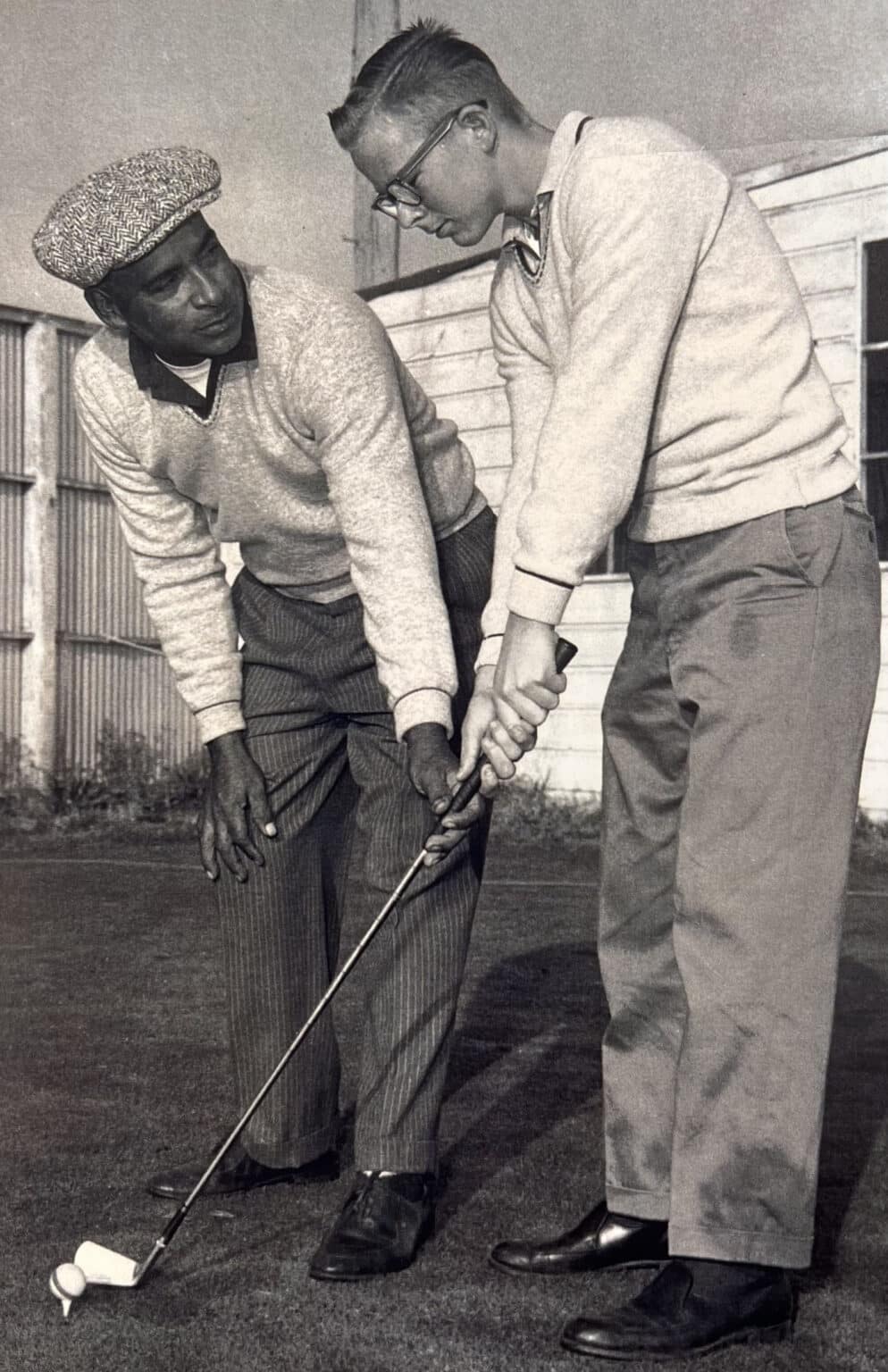 Bateman's legacy
Considered one of the top golf instructors in the nation, Bateman's legacy was defined by his dedication to teaching golf and citizenship to area youth. He gave free lessons, fed and gave jobs to three generations of kids, paid tournament entrance fees out of his own pocket, provided equipment free of charge, and guided many students to receive university scholarships.
Airway Fairways stayed open seven days and nights a week. Bateman had a lot of love to give. He never turned a child away. He taught thousands of kids and thousands of adults the game of golf.
While Bateman promoted the now-modern compact golf swing, along with appreciation of the virtues and ethics encompassed by the game, he also proved to be a shaper of professional and amateur golf champions and elite golf instructors. His students that played and won on tour included British Open Champion "Champagne" Tony Lema, John McMullin, Dick Lotz, John Lotz, and Don Whitt; PGA instructors Gary Plato, Randy Herzberg, Don Baucum, Dick Farley, Mike Chapman, Ross Randall, Dave Harris, Phil Torres, Alan Braga. Amateur standouts include Patrick Chapman, Dennis Plato, Doug Poole, Jimmy Schiavenza, Gaynor Chin, and many others.
In 1964, word was getting out about this man who was having such a huge impact on golf, so in January, 1965, Golf Digest published an article entitled "California Builder of Champions" by Walt Roessing.  From that day on, people came from all over the United States to take lessons from this amazing teacher.
It has been more than fifty years since Lucious Bateman passed away in 1972, and his legacy continues to get larger every year. He has been given many awards posthumously, including:
2008 – California Golf Writers Association's highest honor, the Golden State Award.
2008 – Northern California PGA honorary membership.
2010 – Inducted into the African American Ethnic Sports Hall of Fame (now Multi-Ethnic Sports Hall of Fame).
2018 – Inducted into the Northern California PGA Hall of Fame.
2022 – Inducted into the National African American Golf Hall of Fame.
2022 –  Inducted into the Northern California Golf Association Hall of Fame.
Tournament
Registration for the 2023 Lucious Bateman Golf Tournament is already closed. If you would like to be placed on the waiting list, complete the contact form online at the bottom of the web page.