Kids' story time, decarbonization plan, new boosters, spooky festivities, used book sale,  and free internet.
Story time with Constance Moore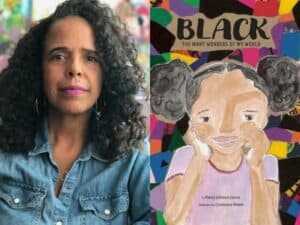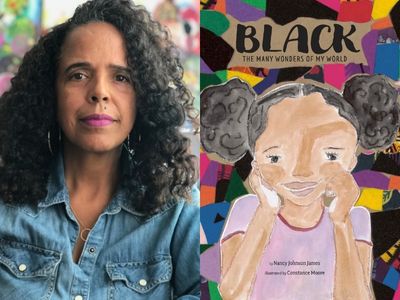 Books, Inc. at 1344 Park St. welcomes local illustrator Constance Moore to celebrate her illustrated book Black: The Many Wonders of My World, with a story time and art activity this Sunday October 23 at 2 p.m.
Moore, who teaches art at Maya Lin Elementary School, is a featured artist for Alameda Education Foundation's online Art Changes program, where local artists create videos introducing their work and weaving in stories of inspiration and perspective that reflect the rich diversity of the Bay Area. Classroom teachers use the Art Changes videos as guides for multi-cultural discussions and art centered lesson plans.
You can learn more or purchase Black: The Many Wonders of My World by visiting Books Inc..
Equitable Building Decarbonization Plan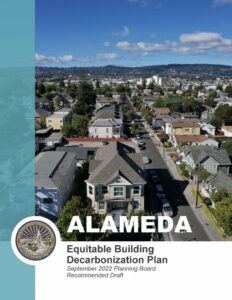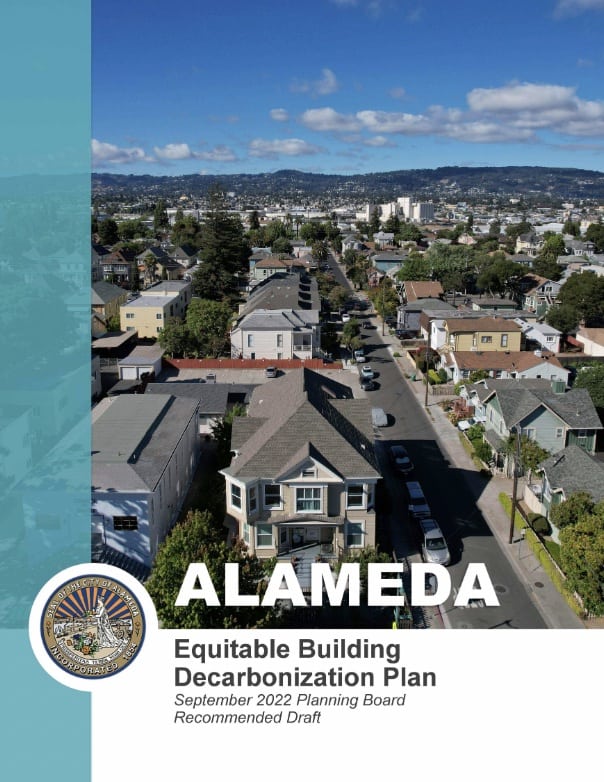 The City invites Alamedans to attend a virtual workshop regarding the Equitable Building Decarbonization Plan on October 20 at 6 p.m. on Zoom.  The Plan lays out the process for shifting from natural gas in existing buildings to clean, energy-efficient,all-electric buildings in accordance with the City's climate and equity goals. Register online to receive the Zoom meeting details and attend the workshop.
The Planning Board will review and comment on the draft ordinance at their November 14 meeting. After public review, the Board expects to bring the final draft ordinance to the City Council for approval on December 6.
Certain incentives are already available to help Alamedans go electric. Visit The Switch is On to learn about rebates from AMP and BayREN to electrify and weatherize existing homes and businesses in Alameda. Multifamily housing properties in Alameda are also eligible to receive cash rebates and no-cost technical consulting for energy and water savings with BayREN.
In addition to these rebates, The Inflation Reduction Act includes thousands of dollars to support the conversion of appliances and vehicles from fossil fuels to renewable energy sources. Use the Rewiring America calculator to find out what incentives you may be eligible to receive.
Bivalent COVID-19 booster vaccines
The updated bivalent COVID-19 booster is now available for everyone 5 and older. This vaccine includes a component of the original virus strain to provide broad protection against COVID and a component of the omicron variant to provide better protection against COVID caused by the omicron variant.
This updated vaccine is referred to as "bivalent" due to these two components. The previous COVID vaccine, which was the only available version, was "monovalent."
Bivalent boosters can be given at least two months after completing a primary vaccine series or booster. The bivalent booster does not need to be from the same manufacturer as your primary vaccination or previous monovalent COVID booster.
COVID vaccines, original boosters, and bivalent boosters are available at Alameda pharmacies including Walgreens, CVS, and Safeway, as well as through the Alameda County Public Health Department. For more information and appointments, visit AlamedaCa.gov.
Frightfully fun events on the Hornet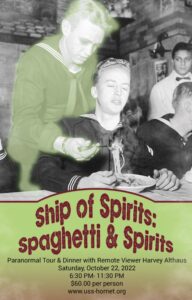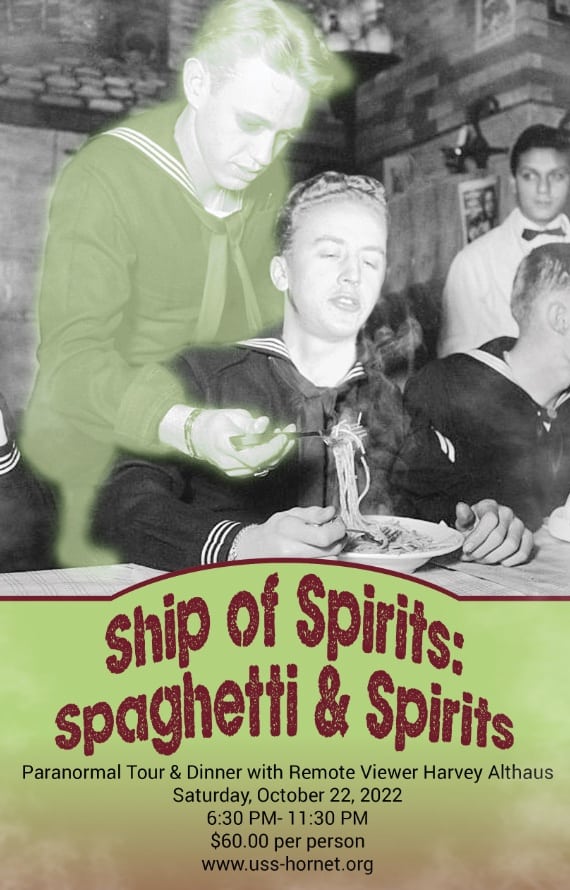 All aboard – if you dare! Visit the USS Hornet for a variety of festivities this spooky season. The Hornet is hosting "Spaghetti & Spirits," a catered spaghetti dinner and flashlight tour of the most notorious haunted locations on the ship, on October 22. The tour features local paranormal Remote Viewer and medium Harvey Althaus, who has appeared on television shows such as My Ghost Story, A Haunting, and Haunted on Netflix. The dinner and lecture start at 6:30 p.m., and tours begin at 8:30 p.m. Bring walking shoes and a flashlight.
Tickets are $60 and may be purchased online. Ages 12 and up.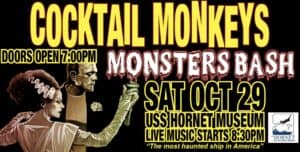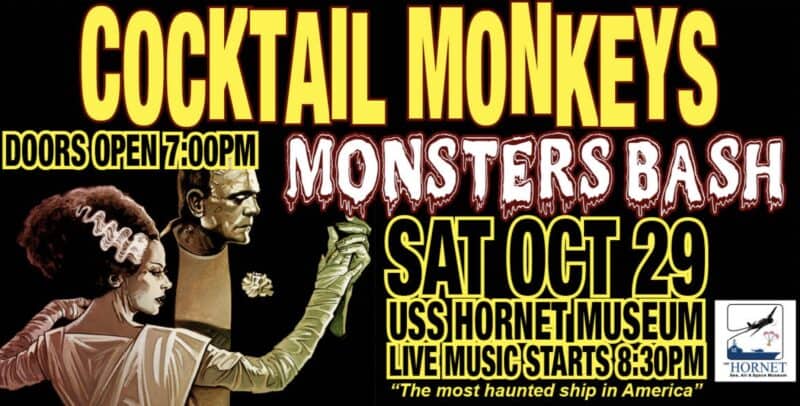 Next up, grab your most spooktacular costume for a chance to win big at "Monsters Bash 2022" on October 29. Dance the night away with live music by The Cocktail Monkeys while enjoying food and drinks on the most haunted ship in America. First place in the costume contest wins a $300 cash prize, second place wins $200, and third place wins $100.
Get your tickets for $30 online. Doors open at 7 p.m., and music starts at 8:30 p.m. Ages 16 and 17 allowed with an adult chaperone.
Used book sale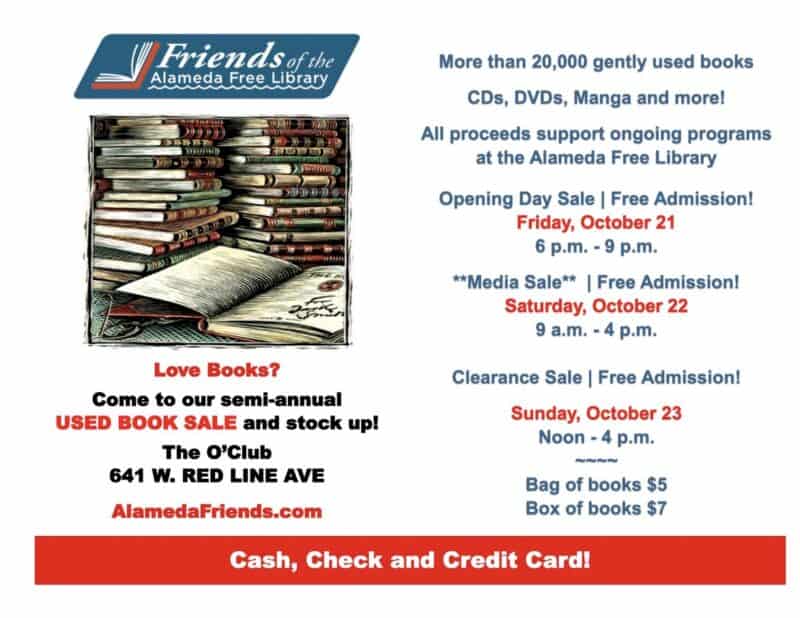 Don't miss out on the Friends of the Alameda Free Library semi-annual Big Used Book Sale this Friday, October 21 through Sunday, October 23. Shop low prices on quality books, CDs, DVDs, manga, and more at the O'Club, at 641 W. Red Line Ave. on Alameda Point.
Admission is free, and shoppers can get extra deals by buying a bag of books for $5 or a box for $7. Shop from 6 p.m. to 9 p.m. on Friday, 9 a.m. to 4 p.m. on Saturday, and 12 p.m. to 4 p.m. on Sunday. All proceeds will go to support ongoing programs at the Alameda Free Library.
Bouncing for Broadband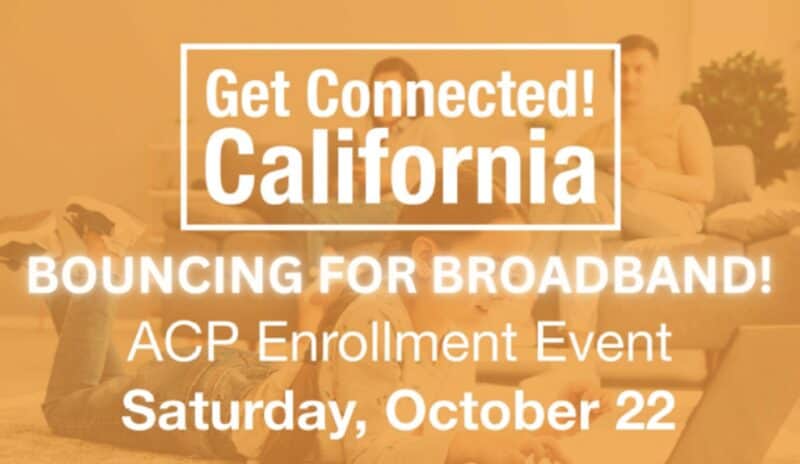 Are you eligible for free internet access? Find out at Bouncing for Broadband, the City of Alameda's free kick-off event for the Affordable Connectivity Program this Saturday, October 22, from noon to 3 p.m., at the former parade grounds at Alameda Point, 950 W. Mall Square.
Get information, sign up for free internet, and enjoy the festivities, including a bounce house, lunch, and ice cream (while supplies last). To sign up on the spot, bring identification and proof of eligibility: a monthly statement from Medi-Cal, CalFresh, or WIC; proof of participation in the National School Lunch Program; or a Pell Grant award letter.