Jets bring home trophies, bike theft prevention, Alameda Scouts food drive, and 'A Christmas Carol.'
Encinal Junior Jets sweep volleyball championships

The Encinal Junior High School Jets clenched the DI and DII divisions of the Alameda Education Foundation (AEF) volleyball championships on November 8.
In the DII division, Encinal bested Academy of Alameda 2-0 (25-13, 25-18). In the DI division, the Jets defeated the Wood Beavers 2-0 (25-20, 25-19).
Jessica Buyanjargal coaches Junior Jets. She began her volleyball career playing for the Junior Jets in middle school, with assistance from Encinal High Coach Ed Chen.
AEF runs the middle school sports program for Alameda Unified School District (AUSD). The program includes coed volleyball in the fall, girls' and boys' basketball in fall and winter, and track and field in the spring. All seven Alameda public middle schools participate in the league. More than 650 sixth through eighth grade student athletes participate annually.
Learn more about the middle school sports program at the AEF website.
Bike theft prevention workshop rescheduled for November 15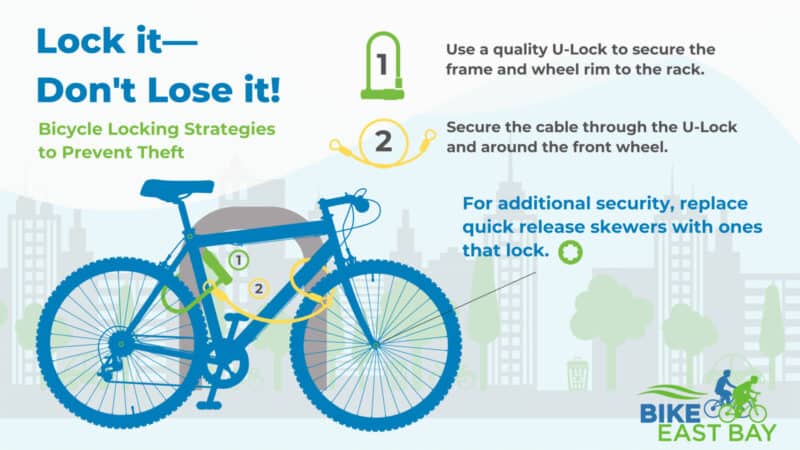 Nobody wants to lose their bike to a thief. Bike East Bay will show you how to keep your bike safe at a free workshop on Tuesday, November 15, 6 to 7 p.m., at the Alameda Free Library at 1550 Oak St.
This fun workshop is taught by an instructor certified by the League of American Bicyclists, made possible with funding provided by the City of Alameda in collaboration with the Alameda Free Library.
Learn how to protect your bike with smart locking techniques, secure parking options, and bike registration. And just in case, learn the best strategies for how to recover a stolen bike.
All attendees at this class will be automatically entered into a raffle to win a $20 BikeLink locker card, useable for up to 400 hours of secure parking at any of the thousands of bike locker or bike room spots available around the Bay Area. The winner will be contacted by email after the class.
The class is free. Register now at the Bike East Bay website.
Alameda Scouts collect and sort seven tons of food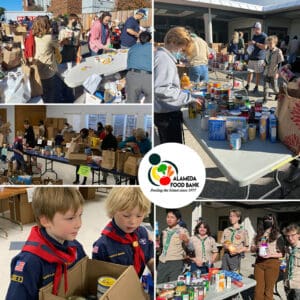 Alameda Scouts collected more than seven tons—that's 14,000 pounds, if you're counting—of non-perishable food in their Scouting for Food drive on November 12. The annual event helps local families keep food on their tables over the holidays.
After the Scouts collected the food, they and adult volunteers took it to the Alameda Food Bank and sorted it. The Food Bank will distribute the food to the 2,000 local families that rely on it for help.
The Alameda Food Bank was founded in 1977 by a small group of concerned local citizens and initially operated out of a closet in the back room of a church for a few days each month, serving an average of 35 individuals per month. The food bank now operates out of a 10,000-square-foot warehouse on Alameda Point, where more than 150 volunteers serve over 2,000 families—about 5,500 individuals. Those families shop at the Island Community Market inside the warehouse, where they can pick what they need just as they would in a grocery store.
The Food Bank is still accepting donated food at its distribution center at 650 W. Ranger on Alameda Point from 9 a.m. to 3 p.m. on Tuesdays. Cash can be donated online at their website.
Food Bank Players announce 'A Christmas Carol'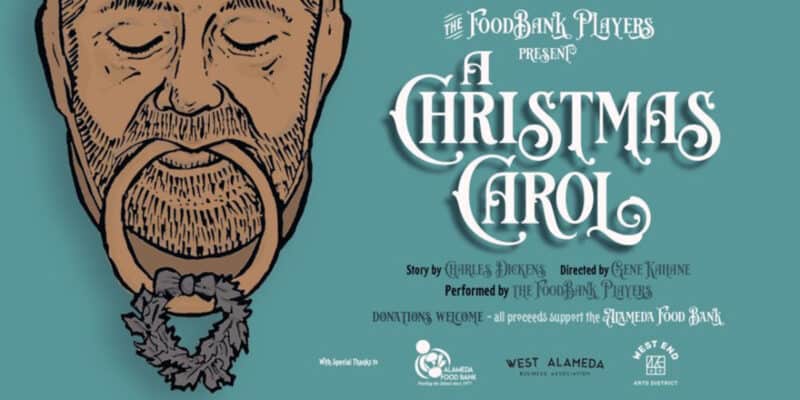 The Food Bank Players have announced their second season, beginning with their upcoming production of A Christmas Carol by Charles Dickens. The play will be presented December 2 through December 19, at the First Congregational Church, 1912 Central Ave., and the Healing Garden, 1435 Webster St.
"The story of Ebenezer Scrooge and his path to compassion is especially poignant to the Players, who feel strongly that we all have a responsibility to help take care of one another," said director Gene Kahane. "To borrow from the story, this is especially true now 'when want is keenly felt and abundance rejoices.'"
"We are eager to share this beautiful play, celebrate the season, and remind all of us that we can see one another and help one another, and ought to do both," Kahane added.
The schedule of performances for A Christmas Carol is as follows:
Fridays, December 2, 9, and 16 at 7 p.m. at First Congregational Church
Saturdays, December 3, 10, and 17, at 2 p.m. at First Congregational Church
Sundays, December 4, 11, and 18 at 2 p.m. at the Healing Garden
Tickets are free, but audiences are encouraged to make donations to the Alameda Food Bank. Last year nearly $9,000 was raised to help those struggling with food insecurities.
Reserve free tickets online at the Food Bank Players website or at eventbrite.