Scouts food drive, composting workshop, and road closures.
Scouts annual food drive on November 12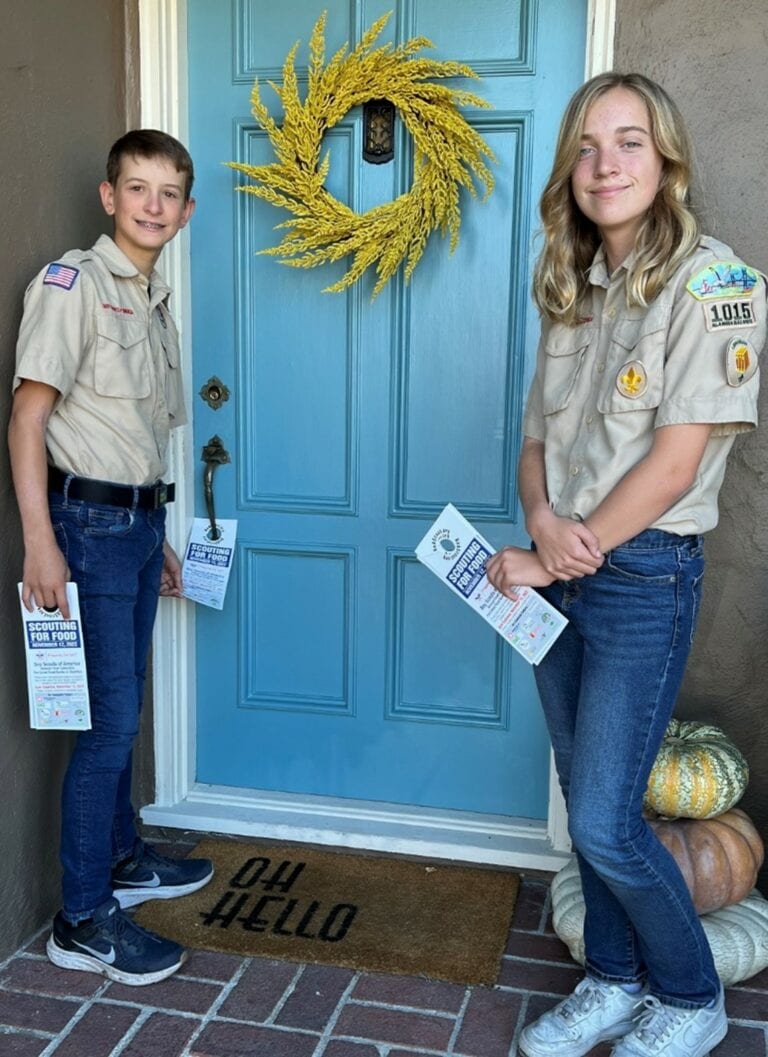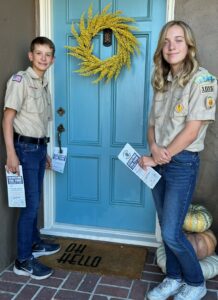 Alameda Scouts will fan out across Alameda Island this Saturday, November 5, to leave door hangers in areas where they will pick up donations for the annual Scouting for Food drive on the following Saturday, November 12.
The food drive serves the more than 2,000 families who turn to the Alameda Food Bank each month to keep food on their tables. The Scouts will pick up donations of canned goods, pasta, cereal and other unexpired non-perishable.
"We can't reach the whole Island," says event coordinator Michael Britton, "so if you don't get a door hanger, go to the food bank's website at www.alamedafoodbank.org to find out how to donate food directly or make a virtual donation in cash."
Free hands-on composting workshop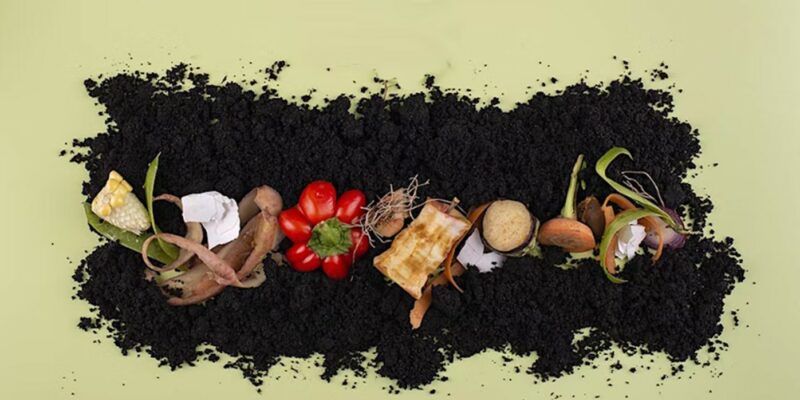 Looking for a way to combat the high cost of food and contribute to a solution to global warming at the same time? Learn how to make your own compost for a backyard garden at a free workshop at Alameda Point Collaborative's Farm2Market farm, 2600 Barbers Point Rd., on Saturday, November 12, 10 a.m. to noon.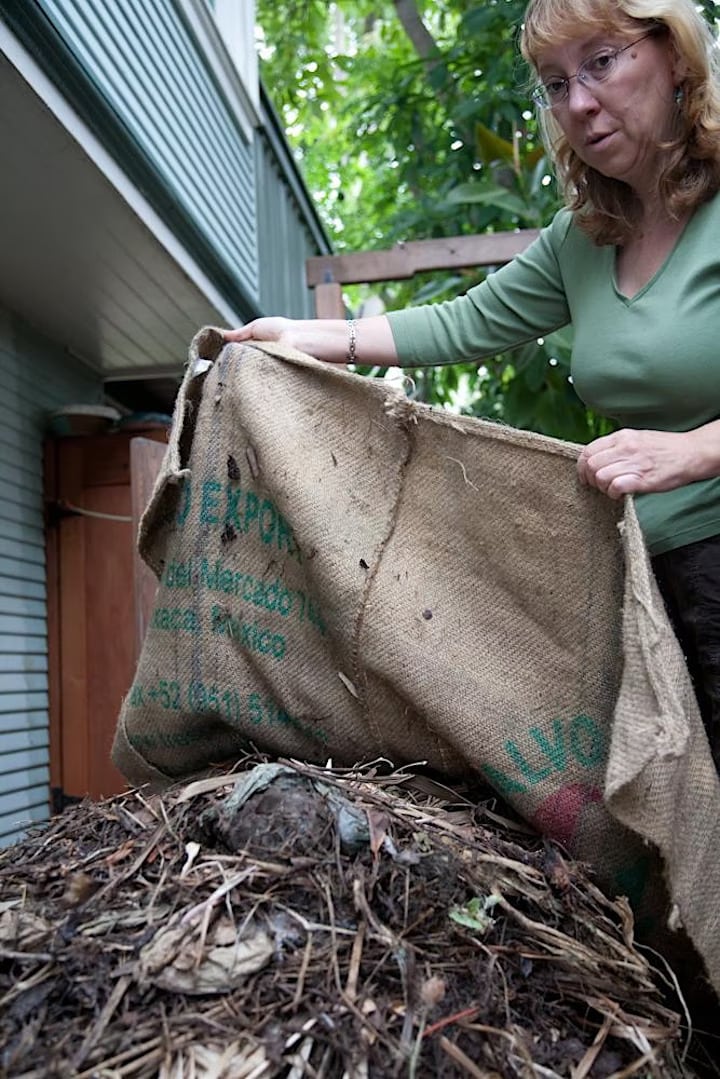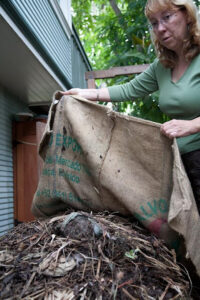 Compost is easy to make from your own kitchen scraps, fall leaves, and garden debris. Home composting keeps materials out of the waste stream, improves soil for healthier crops, conserves soil moisture and can save a considerable amount of money every year.
In this workshop, co-hosted by Alameda Backyard Growers (ABG) and StopWaste, you will learn the fundamental principles of making compost, including its benefits and uses, different composting systems, which materials to use and which to leave out, and how to troubleshoot problems. Then you will get to see a farm-scale composting system in action and help build a compost pile. By the end of the class, organizers hope you will feel confident enough to start your own composting system at home.
Teachers for the workshop are three graduates of the StopWaste Environmental Educator Training (SWEET) on Soil Health and Compost Science. Sarah Miller is an ABG board member, Alameda County Master Gardener, and Assistant Manager/Operation Specialist at the Farm2Market farm. Oliver Stouffer is the Compost Site Supervisor at Farm2Market and produces most of the compost used on the farm. Birgitt Evans is an ABG board member, Alameda County Master Gardener, and environmental educator.
Register online for the free workshop. Valid email address required. Please note that masks are optional for the outdoor event, but social distancing is strongly encouraged.
Road closure alerts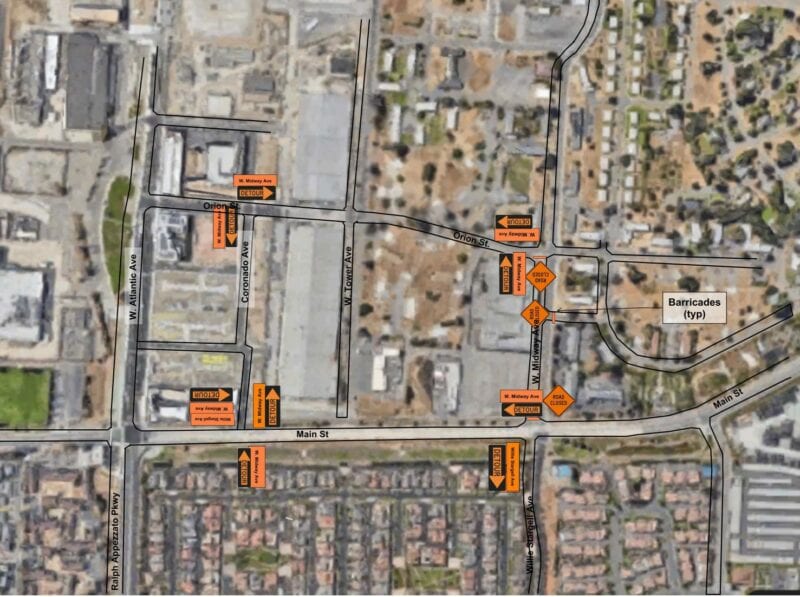 West Midway Avenue closure
West Midway Avenue between Main Street and Orion Street was closed for construction on Monday, October 31, and is expected to remain closed through Tuesday, November 8. The intersections at West Midway Avenue/Main Street and West Midway Avenue/Orion Street will remain open.
A detour will be setup to route traffic entering Alameda Point on West Midway Avenue up to Coronado Avenue and then back north on Orion Street. Coronado Avenue, Atlantic Avenue, and Main Street will remain open as viable entrances to Alameda Point.
The road closure will only be effective during construction hours—Monday through Friday, 7 a.m. to 4 p.m. The roads will be open at night and on weekends. The sidewalk on the north side of the closed section of West Midway Avenue will remain open.
November 3: Webster Tube closure
Caltrans has scheduled an overnight closure of the Webster Tube on Thursday, November 3, 10 p.m. to 5 a.m.
Additional Alameda Point road closures
Saratoga Street, between West Midway and West Tower avenues, will remain closed through December 13
West Tower Avenue, between Saratoga Street and Pan Am Way, will remain closed through December 13
Pan Am Way, between West Midway and West Tower avenues will be closed sometime in Spring 2023, dates to be determined
West Midway Avenue, between Saratoga Street and Pan Am Way, will be closed sometime in Spring 2023, dates to be determined
Access to Bladium will be off of Pan Am Way, just south of West Tower Avenue (near the Alameda Naval Air Station Museum). Signage is in place.
New East Bay Municipal Utility District (EBMUD) water facilities and backbone infrastructure are being constructed in the Adaptative Reuse Area at Alameda Point, including new sewer, storm, joint trench, street lighting, landscaping, and new complete streets with 100 percent stormwater capture and bike, pedestrian, and transit facilities. Construction is underway and is expected through late summer of 2024.