Temple Israel, a Jewish Reform Congregation in Alameda located at 3183 Mecartney Rd. on Bay Farm Island, announced the hiring of Dr. Jennifer Levine, Ed. D. as the new School Director beginning July 1, 2023. Dr. Levine will collaborate with families to revamp and reimagine the school to ensure that their needs are met. The new school year starts on September 10, 2023.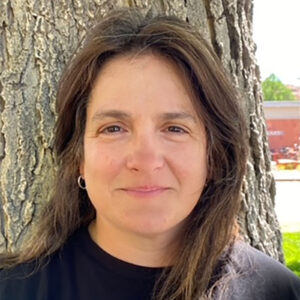 "Miss Jenn is an incredible teacher who excels at connecting with each student," said Rabbi Cynthia Minster, Temple Israel's spiritual leader. "She really understands how to make Judaism meaningful to kids, providing individualized attention that supports the full range of human experience. She will create an environment that is inviting and accepting for all Jews, including Jews of Color, neurodiverse Jews, transgender and non-binary Jews."
Jennifer Levine has worked in Jewish education for 20 years and has an Ed.D. in Educational Leadership, with a focus on disability justice and inclusion. Her first experience with Jewish education was creating and leading Tot Shabbat, services for young children and their families. She developed this program because at the time there was no space for the younger members of that synagogue to participate in services.
Since then, Jennifer has continued to educate students of all ages. She has been an educator at Temple Israel for the last ten years and has worked at many well-known Jewish organizations including Midrasha, East Bay Jewish Community Center, and other Bay Area congregations as their B'nei Mitzvah tutor or classroom teacher.
Recently, Levine captivated the attention and garnered the support of her neighbors in Alameda as she completed a 2,800-mile cycling trip from Michigan to California, raising funds for the Epilepsy Foundation.
"We are lucky and excited to have Dr. Jenn as our next school director," said Kimberlee MacVicar, Temple Israel's President. "Kids flat out love her, and parents call her a 'kid-whisperer,' speaking their language and connecting with them at their level."
In September, Levine will launch a Temple Teens Program providing a safe setting for activities for Jewish teens to connect with each other under her fun guidance. "The survival of our community is contingent on there being a safe space for our teens to further connect with Judaism," said Levine.
Enrollment forms for both the school and Temple Teens are available on the Temple Israel website and both will begin on September 10. Parents with questions can email Temple Israel at [email protected].