Despite inclement weather conditions, Alamedans gathered at Christ Episcopal Church on Thursday evening, March 9, for a Community Forum on Homelessness, where local leaders discussed the on-site warming shelter and solutions in the works to address homelessness in the City.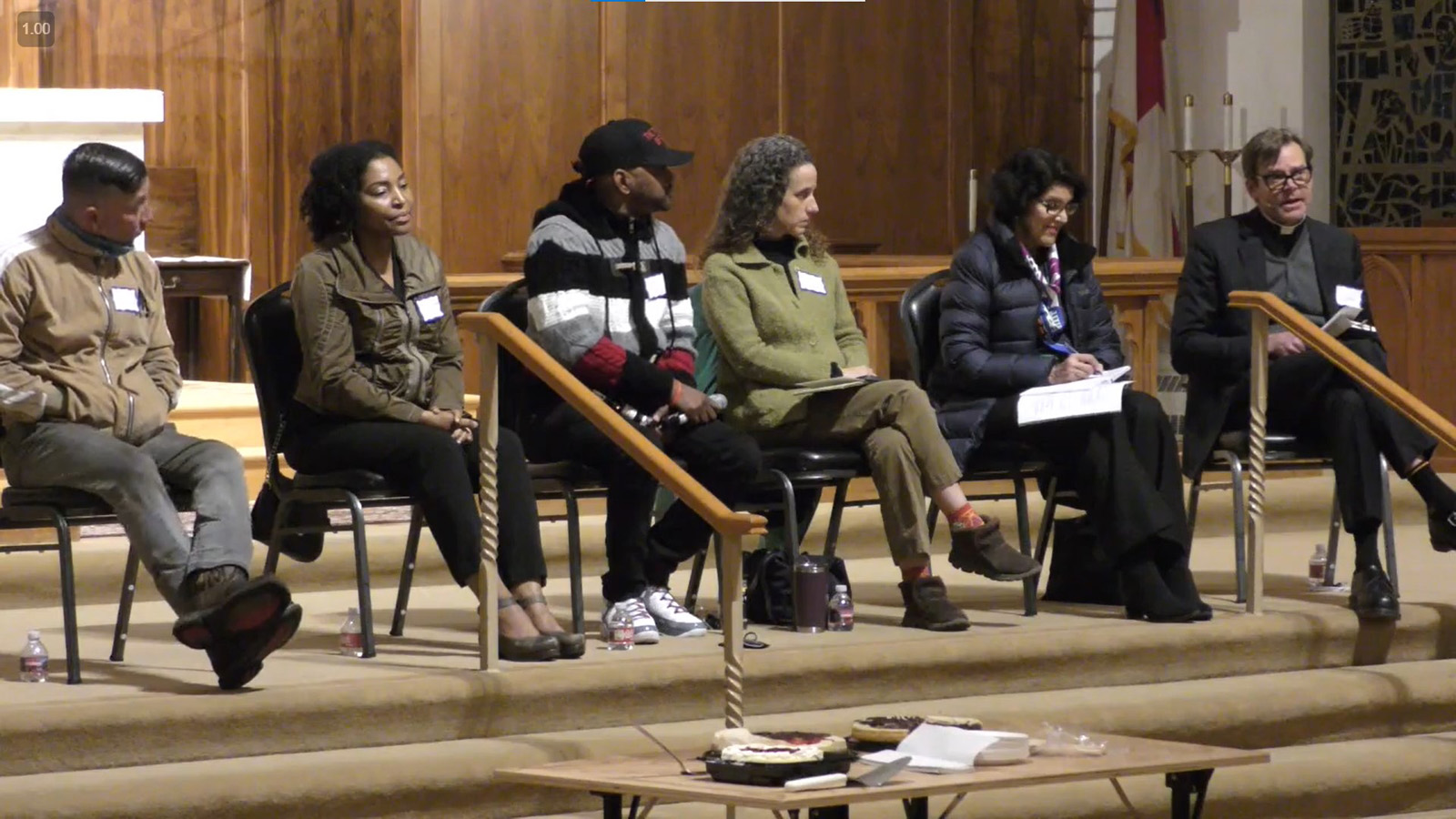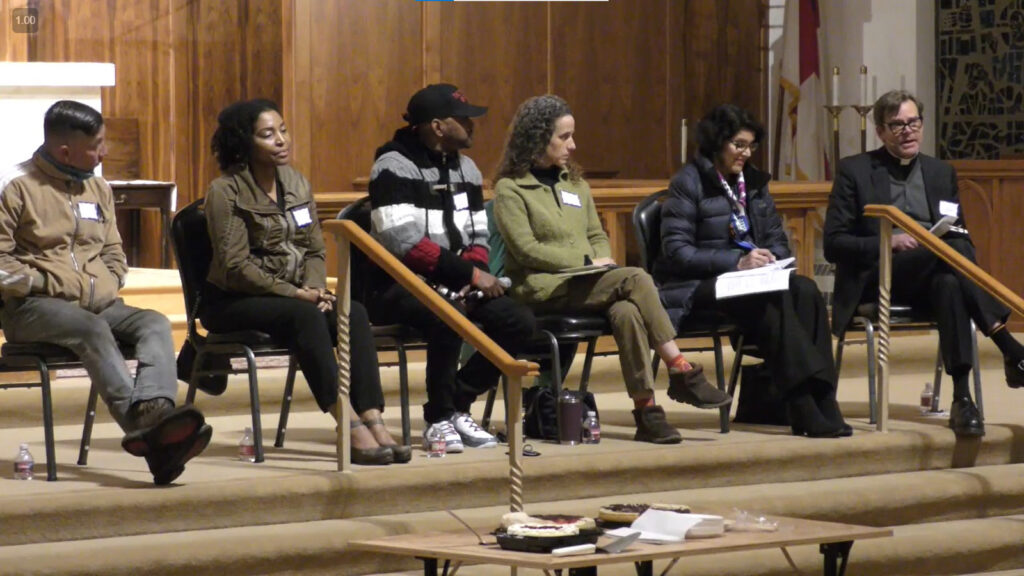 Moderated by Reverend Stephen McHale, the panel discussion featured Mayor Marilyn Ezzy Ashcraft, Christ Church Co-Chair for Social Justice Alisa Rasera, The Village of Love Executive Director Joey Harrison, Alameda Family Services (AFS) Family Support Services Manager Yunia Renteria, and shelter resident Rogelio Gonzales. Though slated to be panelists, Alameda Point Collaborative Executive Director Doug Biggs and Community Development Director Lisa Maxwell were unable to attend the event due to personal reasons.
The warming shelter's sucess
Rasera explained that the warming shelter first opened five years ago and has historically offered respite for unsheltered individuals three nights per week and during rainy or cold nights. This winter, however, in response to the uncharacteristically wet weather and flooding, church leaders decided to keep the doors open 24/7.
"This was an imperative decision," said Rasera, highlighting the need to give people "not only a warm place to sleep and shower and eat, but…[also] the opportunity to be given additional services where a pathway could be navigated towards potential housing."
About 20 to 30 individuals stay at the shelter on any given day and are supported by shifts of volunteers who manage food distribution, laundry, showers, cleaning, and organizing. Christ Church also partners with several nonprofits and providers, including Harrison, who frequents the shelter and defines his approach to assisting those in mental health crisis situations as "loving people until they can love themselves." Renteria's team at AFS helps shelter guests apply for welfare programs such as CalFresh and CalWORKS, and connects them with jobs, housing, social services, and medical care.
These efforts have led to numerous success stories. At least eight shelter guests have found jobs, one guest with dementia has been reunited with family, two have found permanent housing, and many more have obtained necessary documents to begin applying for jobs. Rogelio Gonzales was in tears as he expressed his gratitude for Harrison and other volunteers, who he credits with helping him stay strong and secure a job following an accident where he nearly lost his leg. "Without this program…I would be still on the street dealing with my leg," Gonzales said. "I only needed someone to trust me."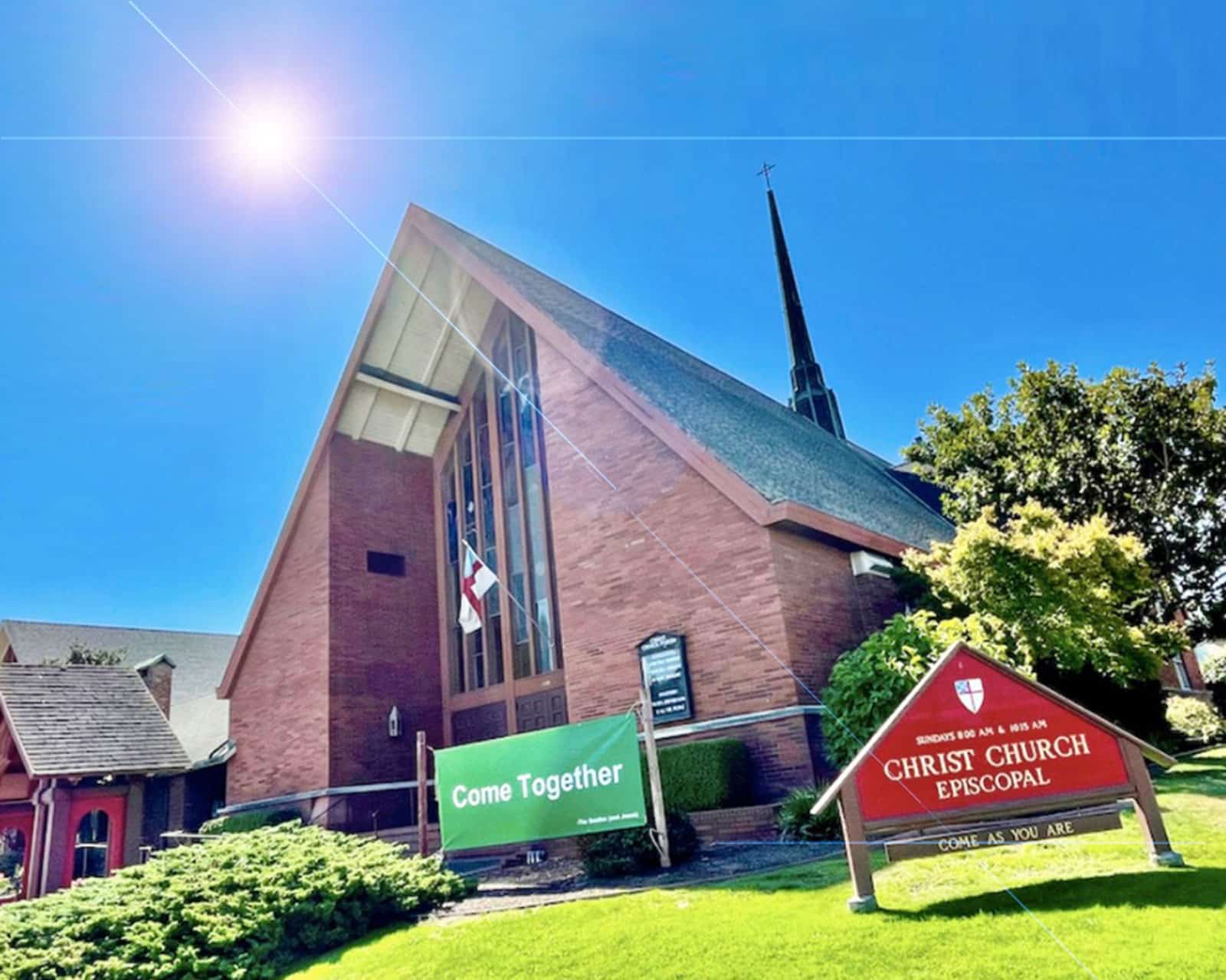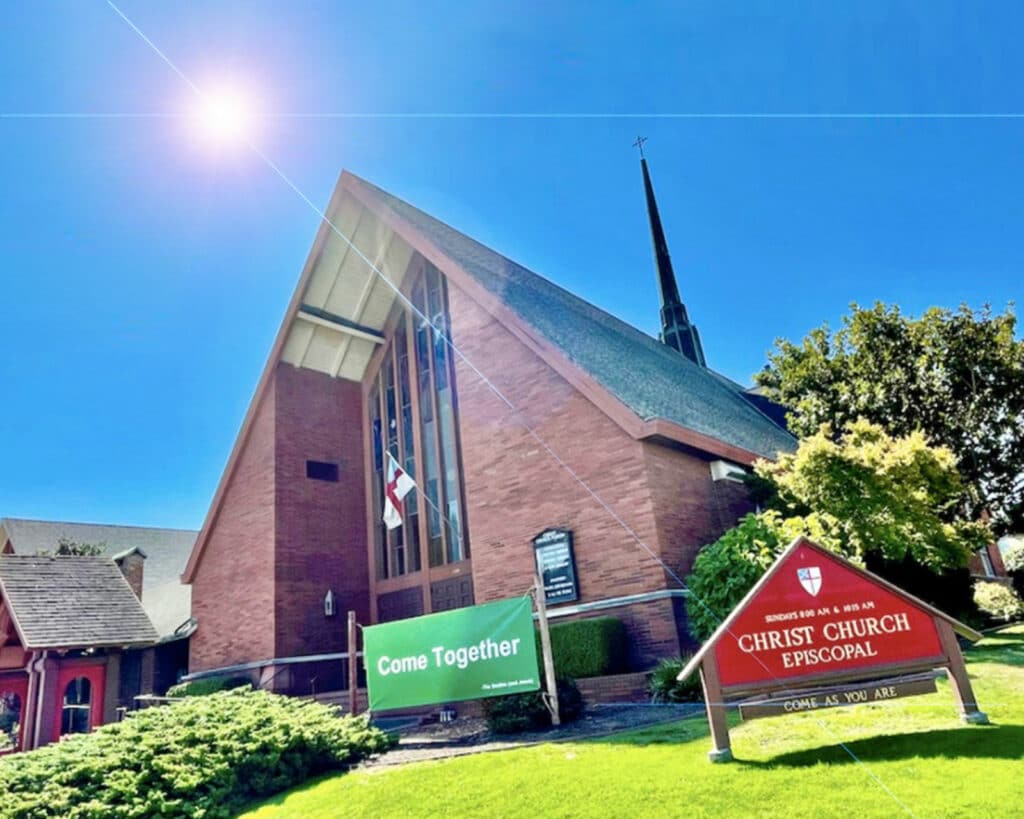 Forum discusses transition to other support systems
With the shelter scheduled to close for the season on April 30, Mayor Ezzy Ashcraft highlighted key transitional housing developments in the pipeline, including several units at former officers' housing in Alameda Point, 60 units at Dignity Village opening in early May, and 100 units at the Alameda Wellness Center, which is slated to begin construction later this spring. In the meantime, Mayor Ashcraft is collaborating with other local and state leaders in hopes of developing a regular funding stream to operate local warming shelters. Several panelists also supported the idea of refining the shelter structure, which could involve a rotating shelter among the many churches in the City next fall. In addition to calling for more volunteers and volunteer training, Rasera said she hopes shelter guests can develop a plan for next steps before the shelter closes.
Community members in attendance engaged the panel on several topics. Mark, a neighbor of Christ Church, expressed concern with the prevalence of shelter guests yelling obscenities in the Church courtyard and disruptive visits from emergency services. He urged Church leaders to involve local residents in the decision-making process. Hanna, a volunteer and church member, suggested that a near-term investment in the Alameda CARE Team would have the most immediate impact in helping address mental health crises among shelter guests.
The full video recording of the March 9 Forum on Homelessness is available to watch on the Christ Episcopal Church website.
Ken Der is a contributing writer for the Alameda Post. Contact him via [email protected]. His writing is collected at AlamedaPost.com/Ken-Der.