Construction of Dignity Village has been moving quickly! The project, located along Fifth Street near Bayport, Alameda Landing, and the College of Alameda athletic fields, broke ground in October 2022 and is nearing completion. Dignity Village is an interim supportive housing project that will provide unhoused individuals with shelter and connections with services. The project includes 47 units that will shelter approximately 61 participants, depending on the number of couples. Five units are for transitional-age youth who are homeless or at risk of becoming homeless. The complex will be administered by DignityMoves and Five Keys Schools and Programs.
Maurice Ramirez has been documenting the progress of the construction, both from the ground and the air since it began and shared these images of the final modular units getting lifted onto the site.
The City will hold another informational community and neighbor webinar on January 31. You can get more information and register to attend on the City's website. For other questions about Dignity Village, please contact Lisa Maxwell, [email protected].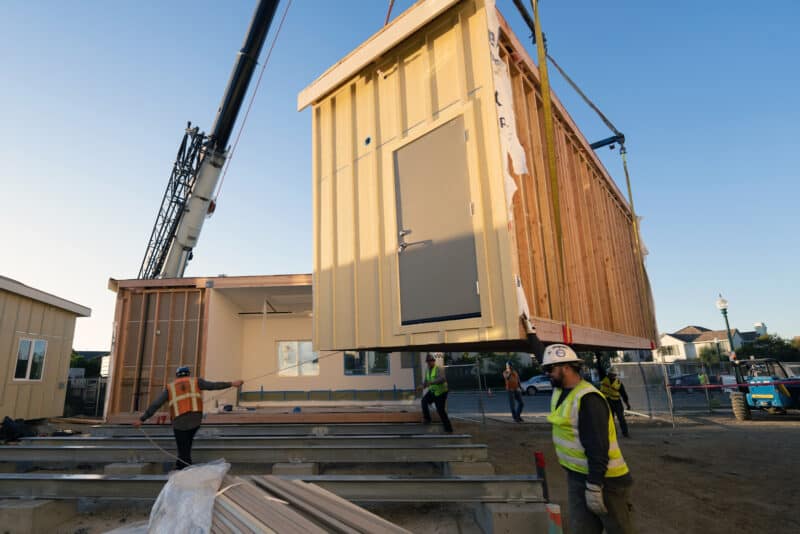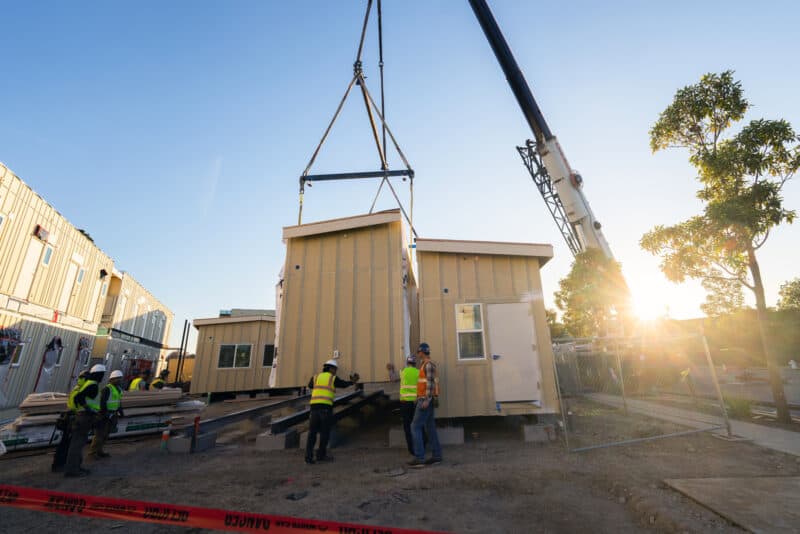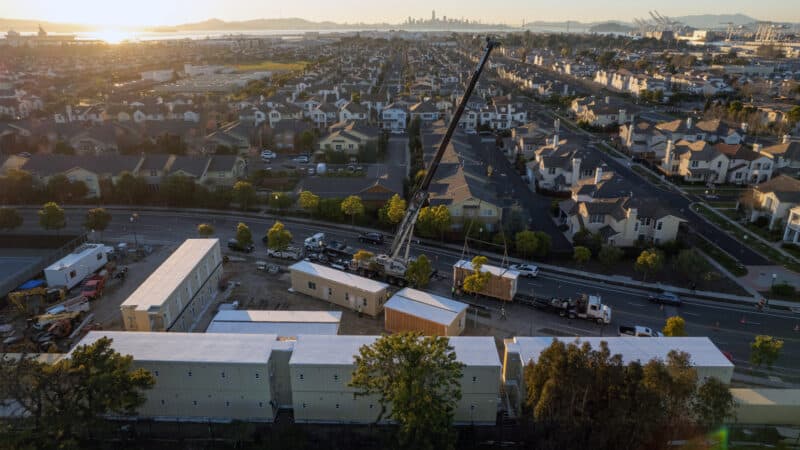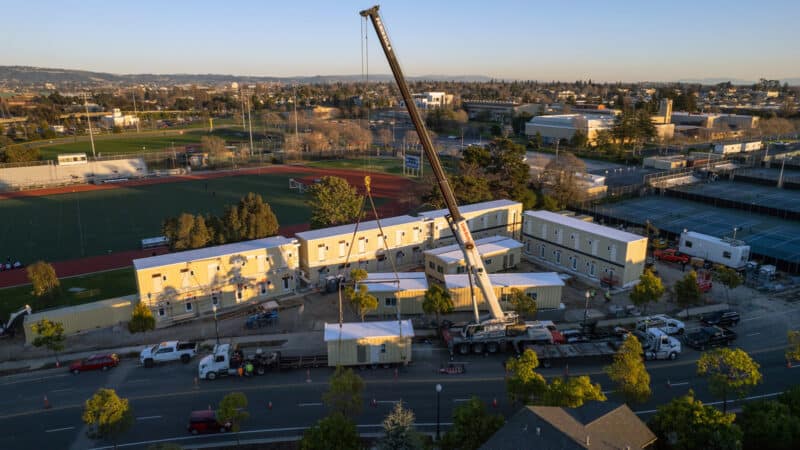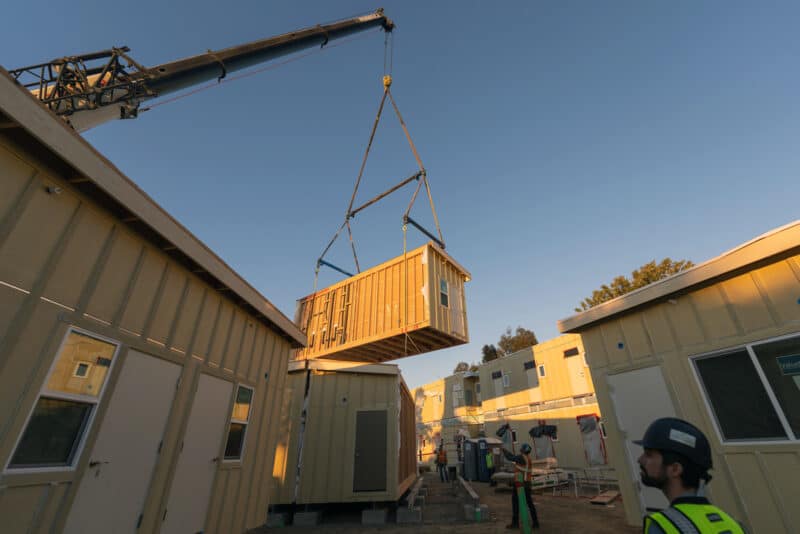 Maurice Ramirez is the official photographer for the City of Alameda. Reach him at [email protected]. His photography is collected at MauriceRamirez.com. His posts are collected at AlamedaPost.com/Maurice-Ramirez. All photos are ©2022 Maurice Ramirez.