At a special meeting on Thursday, May 11, City Council voted 3-1 to adopt an uncodified ordinance that imposes a temporary moratorium on capital improvement plan (CIP) applications dating back to July 2022 for properties with 25 or more units. The vote followed outcry from tenants at South Shore Apartments over the property owner's pending application to recover nearly $24 million in construction costs through rent increases. The temporary moratorium will allow Council time to consider revisions to the City's CIP Policy while halting additional, potentially disruptive CIP applications in the meantime.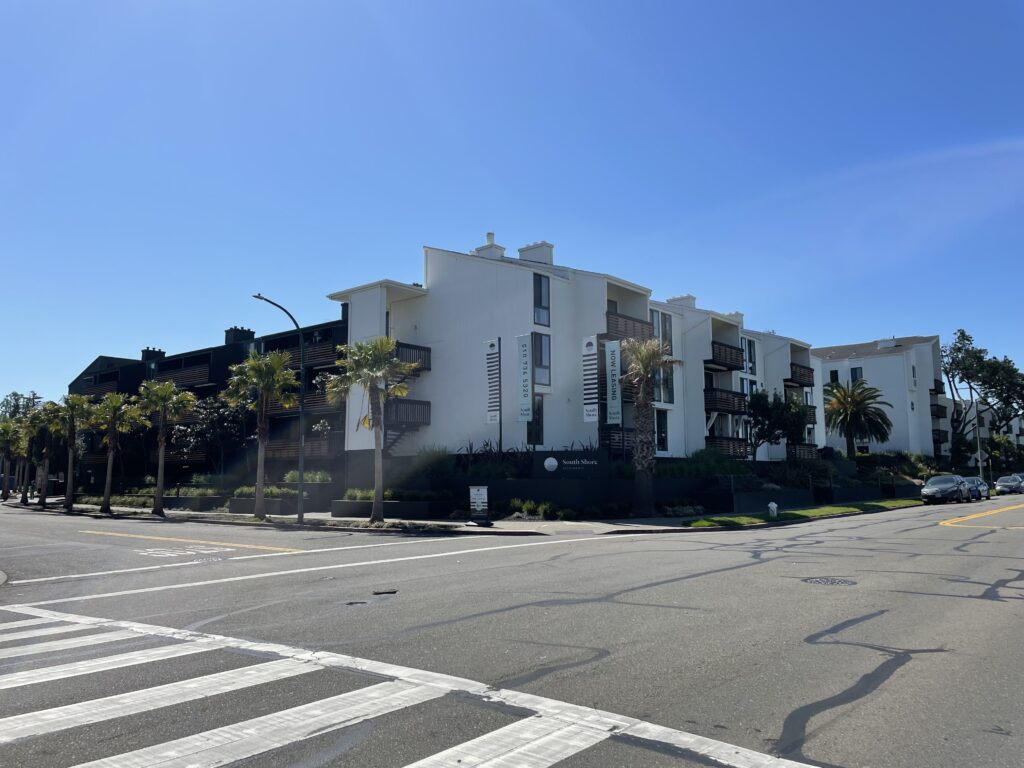 The City's CIP Policy, adopted by Council in 2016, permits landlords to "pass through" the cost of qualifying capital improvements—such as seismic retrofits or upgrades to plumbing or HVAC systems—to tenants by effectively raising rents. The policy was intended to incentivize landlords to make long-term infrastructure improvements without unreasonably impacting tenants.
In Alameda, rent in multi-family properties may only be increased every 12 months by the Annual General Adjustment (AGA), a value calculated annually based on the consumer price index (CPI). Under certain circumstances, landlords may increase rents above the AGA if they have:
Increased rents below the AGA in previous years and have "banked" the remaining portions for future years.
Petitioned the City to raise rents in order to receive a fair rate of return.
Received approval through a CIP application.
Assembly Bill 1482 mandates that the sum of the rent increase must be less than 10%, though the state law's applicability to capping CIP-related rent increases remains untested—thereby heightening the concern of South Shore tenants.
In his presentation to Council, Bill Chapin, Director of the Alameda Rent Program, estimated that South Shore tenants will be charged an additional $72 to $108 per month depending on the type of living quarters. That had many residents crying foul.
"The CIP will be a gift to Blackstone, Inc., one of the largest real estate investors in the world," South Shore tenants wrote in a letter to Council. "Please don't let South Shore and tenants city-wide face displacement by a flawed CIP policy."
Several tenants also claimed that the completed construction work was flawed, with issues such as water intrusion and buckled ceilings continuing to plague residents. "Does this mean that residents may have to pay another future CIP…for shoddy work to be redone?" wondered Eric.
During deliberation, Councilmembers debated whether South Shore Apartments should be included in the moratorium. Mayor Marilyn Ezzy Ashcraft voiced her strong support for adopting an urgency version of the ordinance that would immediately halt CIP applications, including that of South Shore Apartments. "When a tenant moves out, they're not taking anything with them, none of that value goes to the tenant. So why should they be bearing the cost, let alone 100% of the cost?" asked Ezzy Ashcraft.
Vice Mayor Tony Daysog, who developed a proposal prior to the meeting that highlighted scenarios for lowering or capping the CIP, initially pushed back on including South Shore Apartments, suggesting a "risky road" of potential litigation from property owners.
Councilmember Trish Herrera Spencer agreed, noting that a moratorium on CIP-related rent increases would leave landlords with only the "fair return" option should they seek to raise rents above the AGA—a situation she deemed would be "easily challenged" legally. Instead, she proposed a more "defensible" strategy of a tiered CIP system in which allowable pass-throughs would vary from 50% to 90% depending on property size.
In the midst of deliberation, Chapin revealed that a decision was imminent on South Shore's CIP application, which set off a new sense of urgency. In additional discussion, several conditions to the moratorium were added:
The moratorium applies retroactively to July 2022 in order to include the South Shore CIP application.
Staff will study a tiered or adjusted CIP pass-through system, or whether the CIP can be eliminated altogether.
A mitigation program with staff's analysis and recommendations will be discussed before the ordinance comes before the Council on June 6.
Council approved the moratorium 3-to-1. Herrera Spencer objected and Councilmember Malia Vella was absent.
Council also attempted to pass an urgency ordinance, which would have allowed the moratorium to take effect immediately, but it failed to reach the necessary four votes to pass. The regular ordinance will come before the June 6 Council meeting for a second reading.
Ken Der is a contributing writer for the Alameda Post. Contact him via [email protected]. His writing is collected at AlamedaPost.com/Ken-Der.