The bomb cyclone that whipped through the Bay Area on Tuesday wreaked havoc all around us. Heavy rain and winds up to 80 mph grounded planes, knocked down trees, flooded streets, closed roads, whipped a big rig onto its side on the Bay Bridge, and forced ferries to turn around in the bay and go back to the safe harbor of the Ferry Building.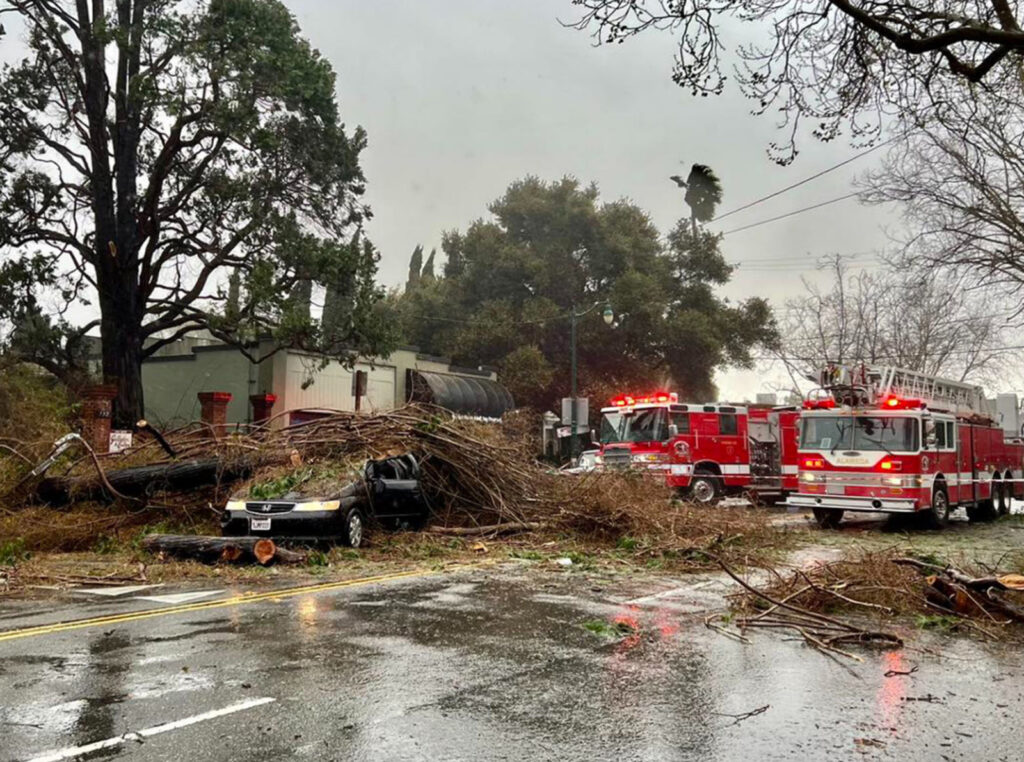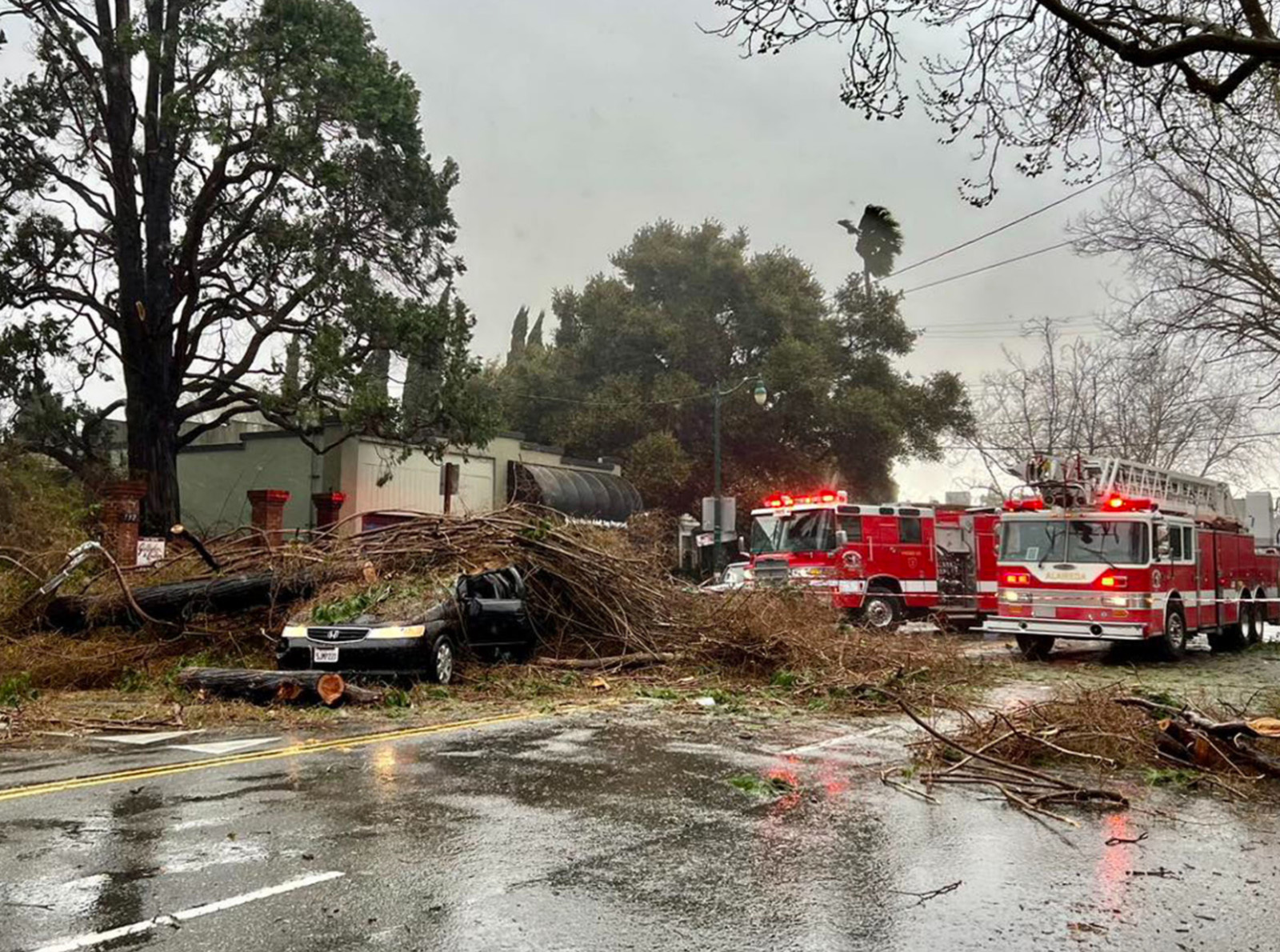 Alameda emergency workers and City staff stepped up to keep us informed and help us stay as safe as possible while Mother Nature displayed her wrath across both of our zip codes.
The City did its best to keep us informed all day, summing up the situation Tuesday evening in a 6:15 p.m. "Bomb Cyclone Update" on Facebook. The update let us know that Alameda Municipal Power was responding to power outages at multiple locations, and noted multiple warnings we should heed.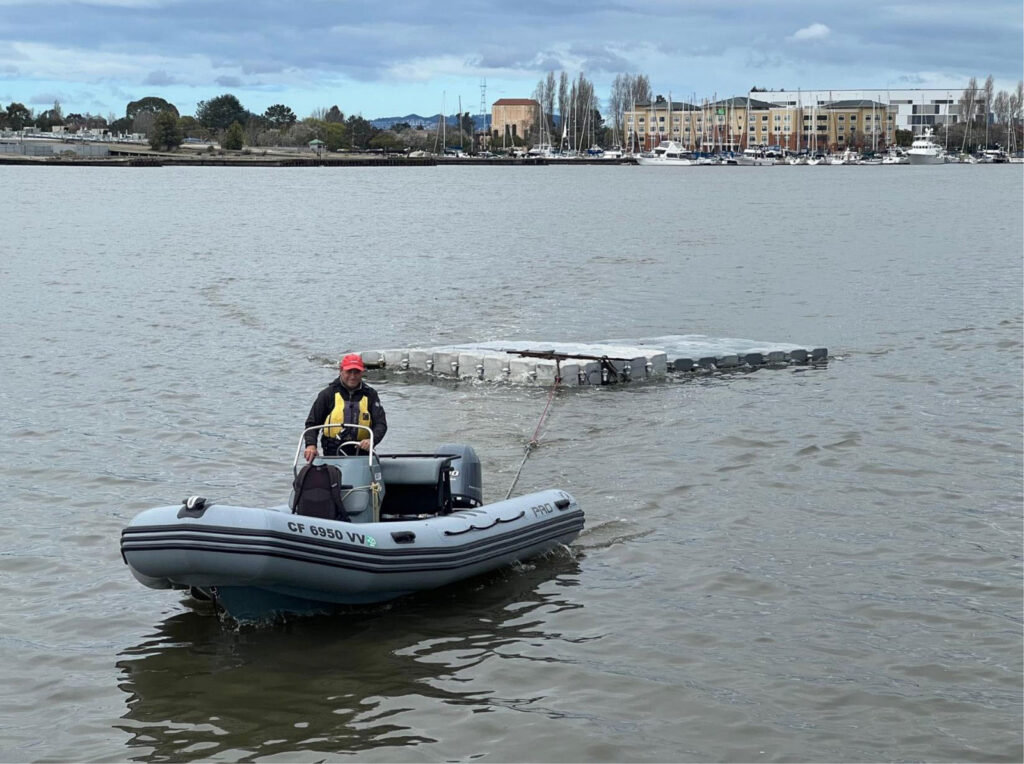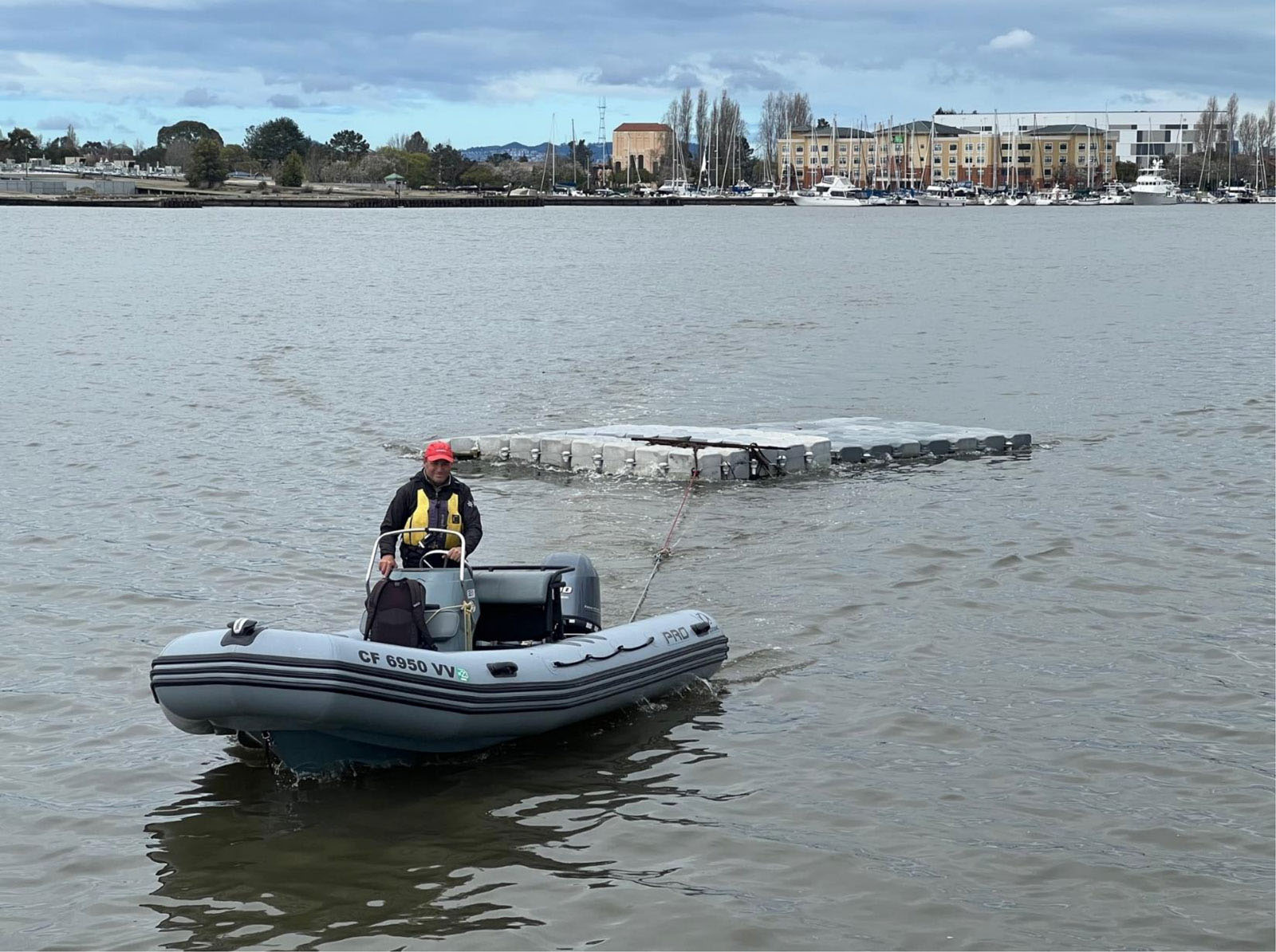 A wind advisory would remain in place until 9 p.m., the post noted. We were warned to stay out of the parks and off the roads. "Stay out of all parks, including McKinley Park, which had its playground destroyed this afternoon by a fallen tree," the post noted. "Stay off the roads if possible and use extra caution. One lane is closed on southbound Island Drive where a large tree fell in the median. Another fallen tree has closed the 700 block of Central Avenue to traffic. Crews are on site."
Trees were falling all over town. We couldn't stop that from happening, but the City told us to "Report fallen trees to 510-337-8340."
Commenters showed their appreciation the following day. "Huge thank you to the crew who came out in the rain at 10 p.m. to clear the tree that was in the road. Not a fun job but we appreciate it!" Kimberly commented.
Alameda Fire Department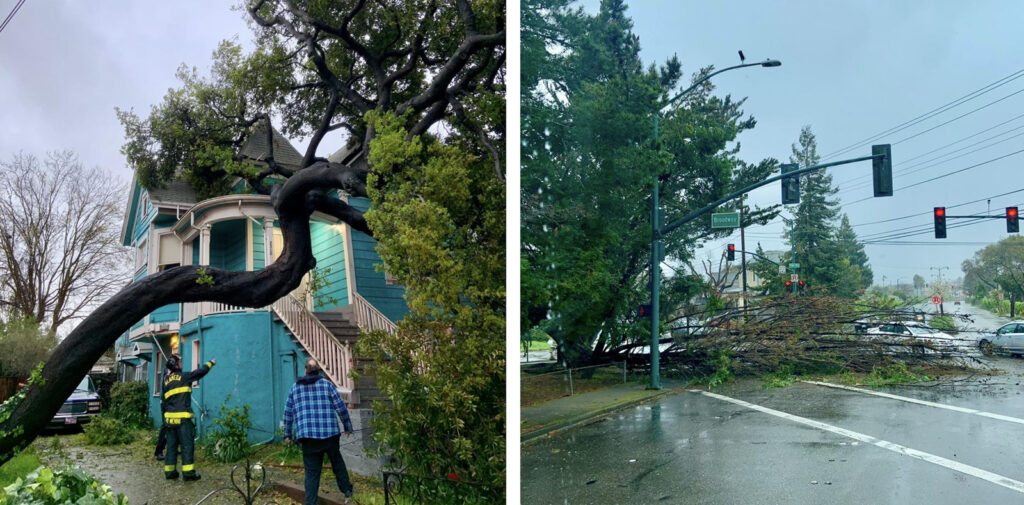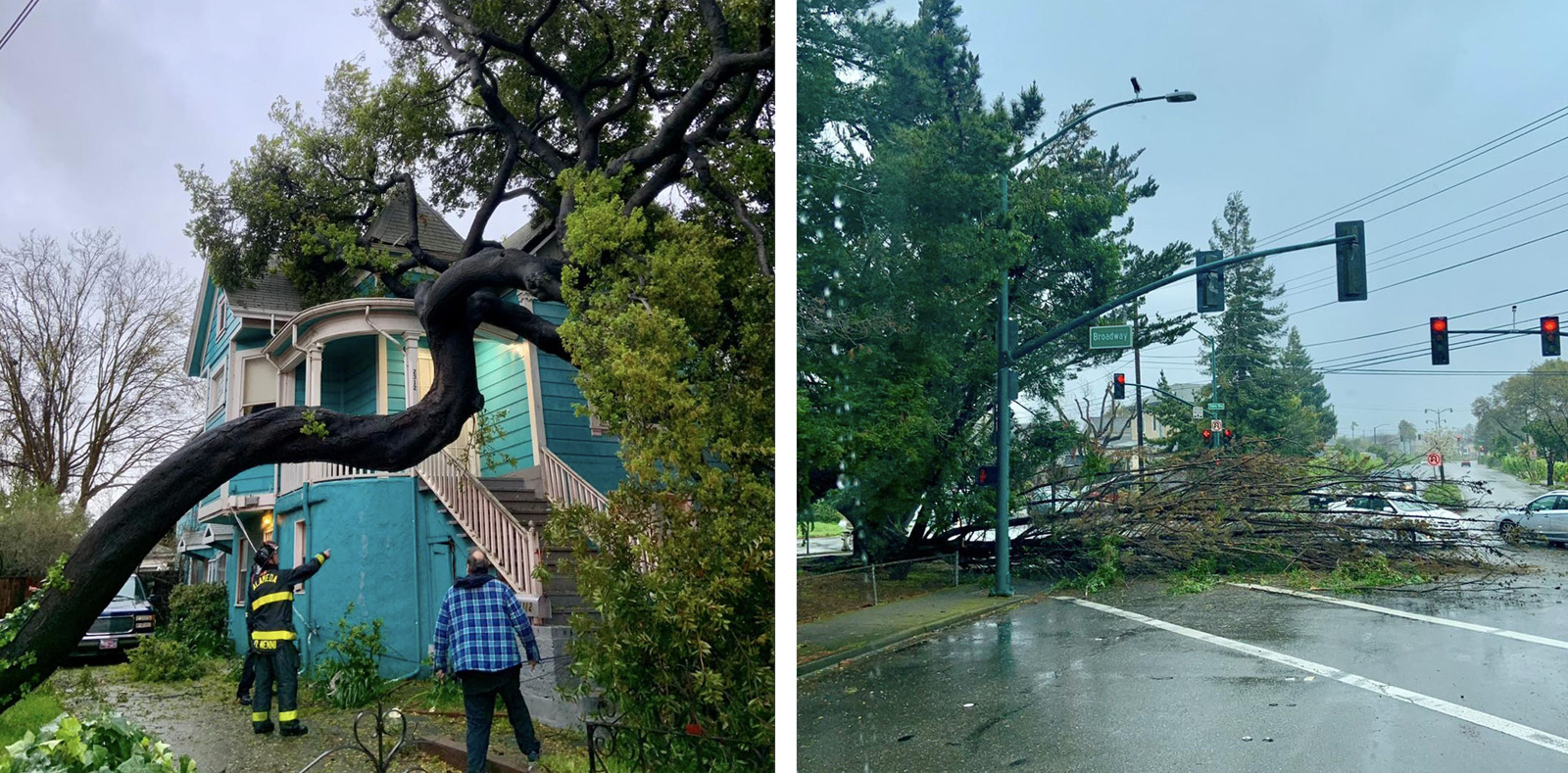 AFD firefighters and rescue teams had their hands full all day. "It was a busy afternoon for the Alameda Fire Department due to the effects of the bomb cyclone weather system," they posted on Facebook. Firefighters responded to trees and power lines down throughout the City.
"A tree also struck a vehicle traveling down Central Avenue at Page Street, which trapped and injured the driver of the car," AFD posted. "Firefighters rescued the driver by removing large portions of the tree to gain access to the vehicle, then extricated the patient from the crushed vehicle using heavy extrication equipment."
The post also gave "a big shout out to our Alameda County Dispatchers for fielding countless 911 calls and dispatching our units to emergencies all afternoon."
Alameda Police Department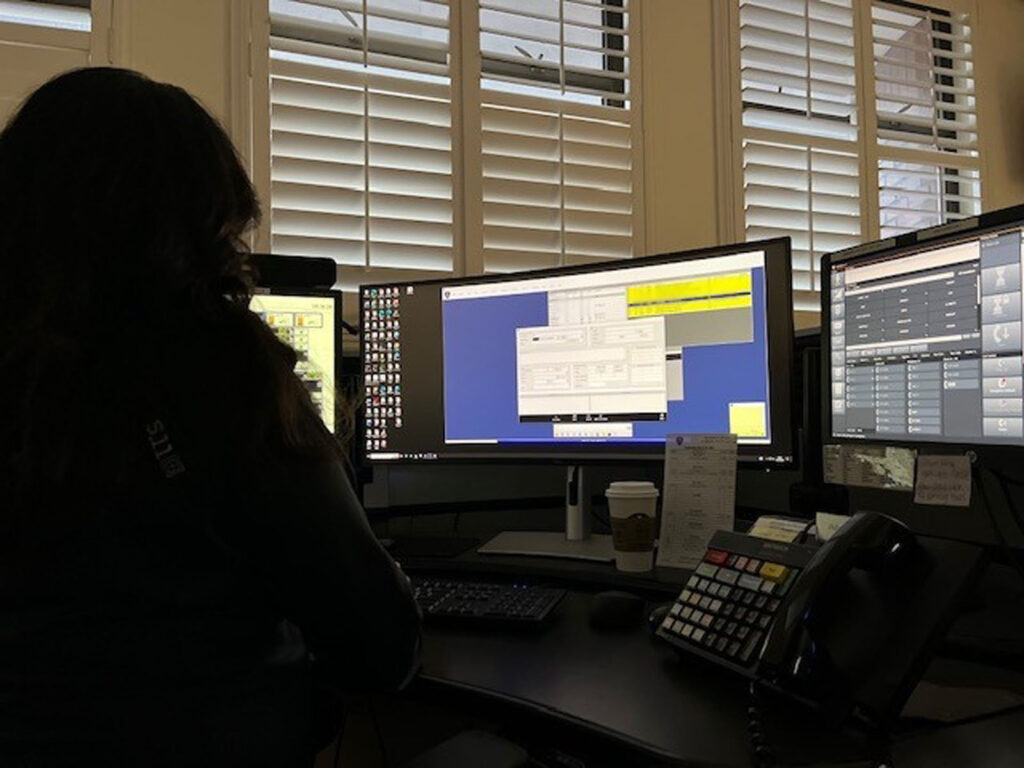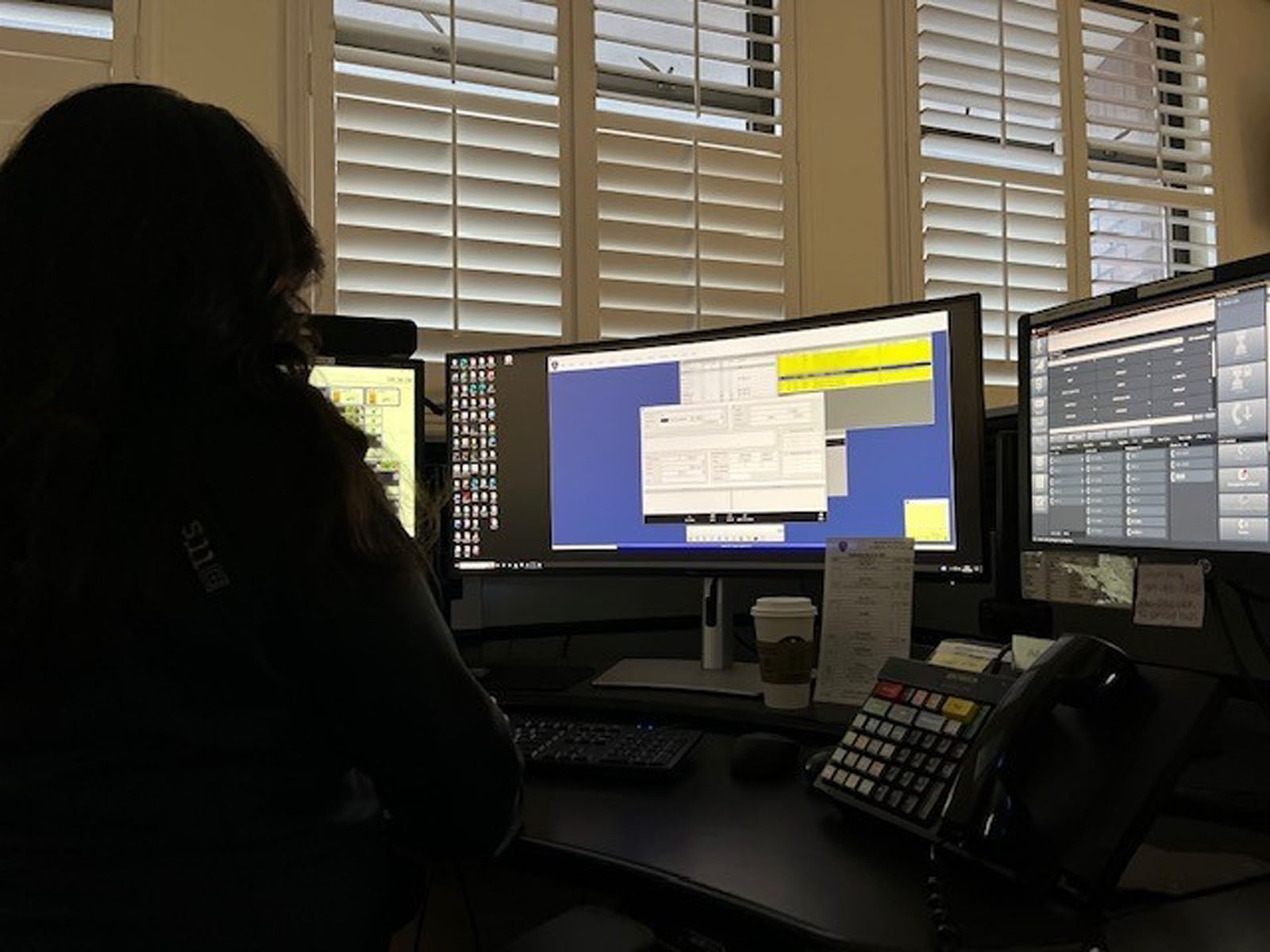 The first sentence of the APD Facebook wrap-up after the storm was: "You called, they answered . . . 656 times!"
Offering another shout-out to dispatchers, APD wrote: "Tuesday's bomb cyclone weather system was fierce, and we wanted to take a moment to send a shout out to our dispatchers. Our Communications Center answered 656 calls and logged 343 incidents during Tuesday's storm. In comparison, according to a 2019 study, the average person makes and receives roughly 178 phone calls per month. So yeah, that's a lot of calls. We appreciate our team for getting the job done with poise and patience. We couldn't do it without them!"
Alameda Municipal Power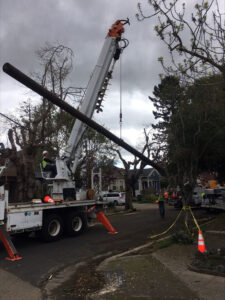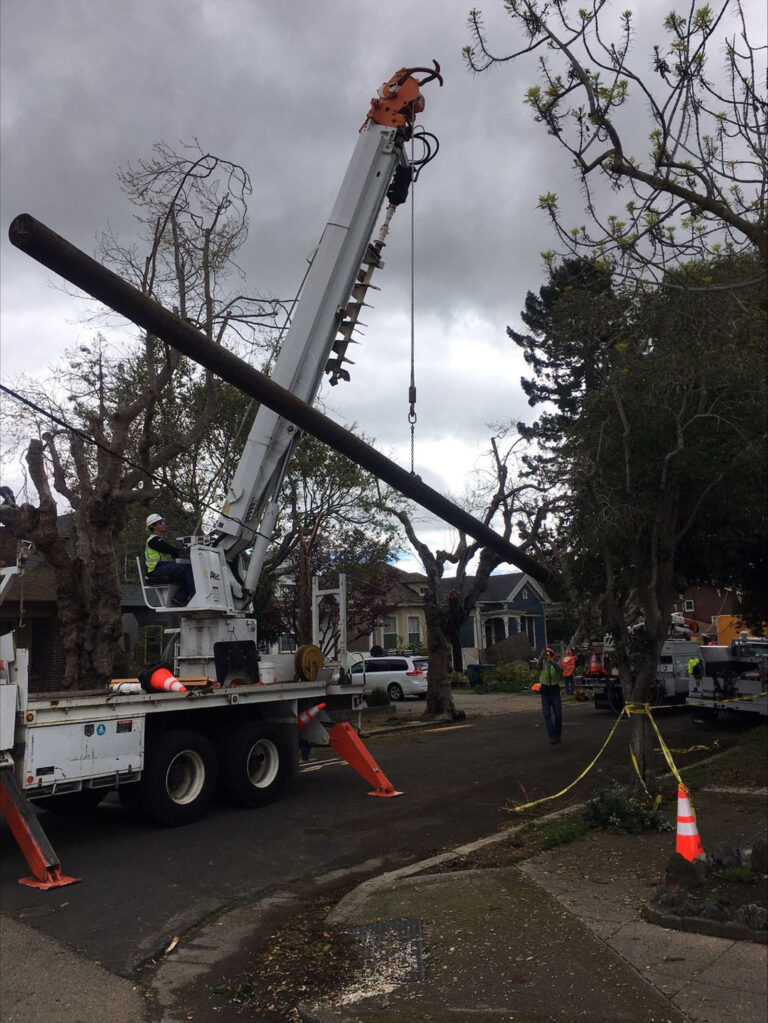 AMP was super busy all day, restoring electrical power where lines had been knocked down around town, and responding to emergency calls. Their Facebook and Twitter feeds were full of reports, but perhaps the best one was the day after the storm, when they posted a photo on Twitter with the following caption: "Here is an AMP crew doing some final cleanup after last night's big storm. Big thanks to all of AMP's crews and support personnel who worked continuously through the night and in some really bad weather to restore power to customers!"
The Alameda Post joins our fellow Alamedans in thanking all of our City staff, police, firefighters, rescue teams, and emergency workers for keeping us informed and safe during the storm.