You may have seen Dr. Holly Joshi, who was recently appointed to the position of Director of the Center for Social Justice at San Francisco's GLIDE, at Alameda's 4th of July Parade. She rode with her husband, Alameda Chief of Police Nishant Joshi, in a 1956 red Ford Fairlane. Both have been residents of Alameda for eight years. Editor's note: an earlier version of this article stated the position was newly-created, when it was actually created approximately 10 years ago.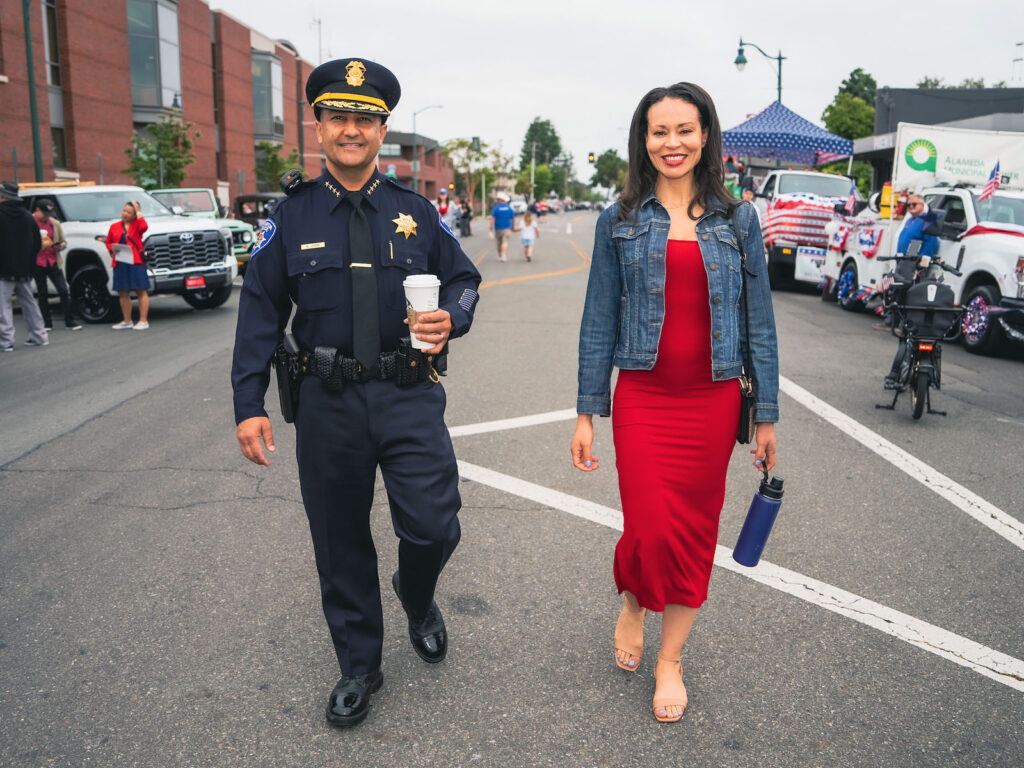 "It was beautiful and inspiring to see so many people gathered and looking hopeful," she said. "The diversity of the Bay was on full display."
Joshi's appointment at GLIDE continues the decades-long activist legacy of leaders Cecil Williams and Janice Mirikitani, and her own experience as Executive Director of MISSSEY, an organization that creates safety and healing for sexually exploited youth. She also served as an Oakland Police Department (OPD) officer in various capacities, including years as an undercover decoy prostitute.
Last month, Joshi was a featured speaker at a MISSSEY-sponsored event that opened with a screening of the film The Wisdom of Trauma, followed by a panel discussion. Joshi called the film "brilliant."
"Its lessons are that trauma is a normal human response to really difficult circumstances, and the focus has to shift from 'what's wrong with you?' to 'what happened to you?'" Joshi said. Instead of supporting a system that responds punitively to youth who've experienced trauma, she says, we can and should collectively support each other. "There's wisdom in the struggle."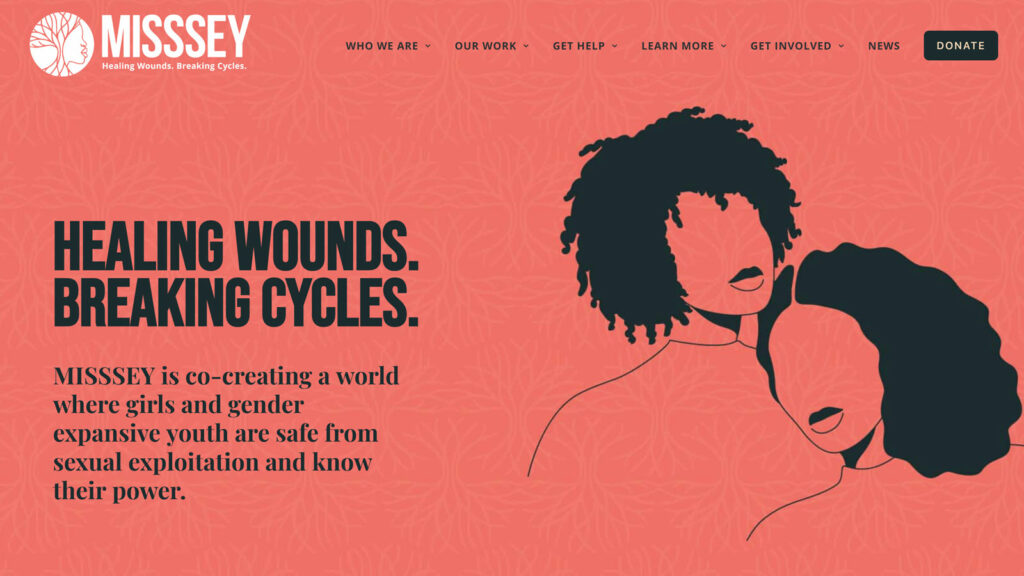 Joshi believes in a peer-leader model in which those who've lived through the trafficking experience have a space at the table. "Trafficking is the symptom, not the issue," she said, noting that the work can't be done in a racially blind way. The answer? "Real investments in community-based prevention, intervention and response."
Joshi is originally from East Oakland. She grew up moving "back and forth" between Oakland and San Francisco, attending eight schools in 12 years. Her grandfather came to California from Mississippi, and served for 40 years in the Navy. Her grandmother picked cotton and did housecleaning. Joshi was the first in her family to graduate college.
Since she was young, Joshi wanted to be an educator. "I wanted to do some sort of work that would have me working directly with folks, helping people," she said. But she also recognized the financial stability that her dad's long service as an OPD officer represented, and the department was always recruiting. A solid career in criminal justice seemed to make sense, particularly when she became a single mother during college.
She met her husband, Nishant Joshi in 2001, when both were studying at Cal State East Bay to get their degrees in criminal justice. Even before she graduated, she was hired by OPD, at a time when there was a very small percentage of women on the force. She reflected on the irony of her choice to become a police officer.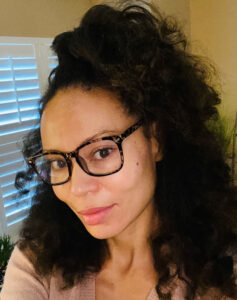 "My mother was a sex worker in San Francisco," she said, "so I grew up close to the life." Back then, she thought that police were bothering people who were just trying to make a living.
When OPD asked her to go undercover as a decoy prostitute on International Boulevard, she thought the assignment would just be for a day. Instead, she spent a decade in continuous undercover work, also as an investigator in the child exploitation unit, working with young people on their cases and in the courtroom.
"It changed my understanding of what was happening, and what was needed, especially with minors," she said.
She eventually ran the unit, building relationships with survivors, the District Attorney's office, and a number of nonprofits to help write policy, in an effort toward creating a more "survivor-centered space." She says she thought she'd only stay with OPD for five years, but it turned into 14.
It was a natural progression for her to transition to serving as Executive Director of MISSEY, an organization committed to serving sexually exploited youth. She oversaw the creation of a 40-hour certification course for people who wanted to work with trafficking issues. Participants included a wide range of people, from those with lived experience to those with degrees in social work.
"My role was as a stability maker," Joshi said. Under her leadership, she doubled the nonprofit's revenue, and created a solid organization that was able to greatly expand its reach.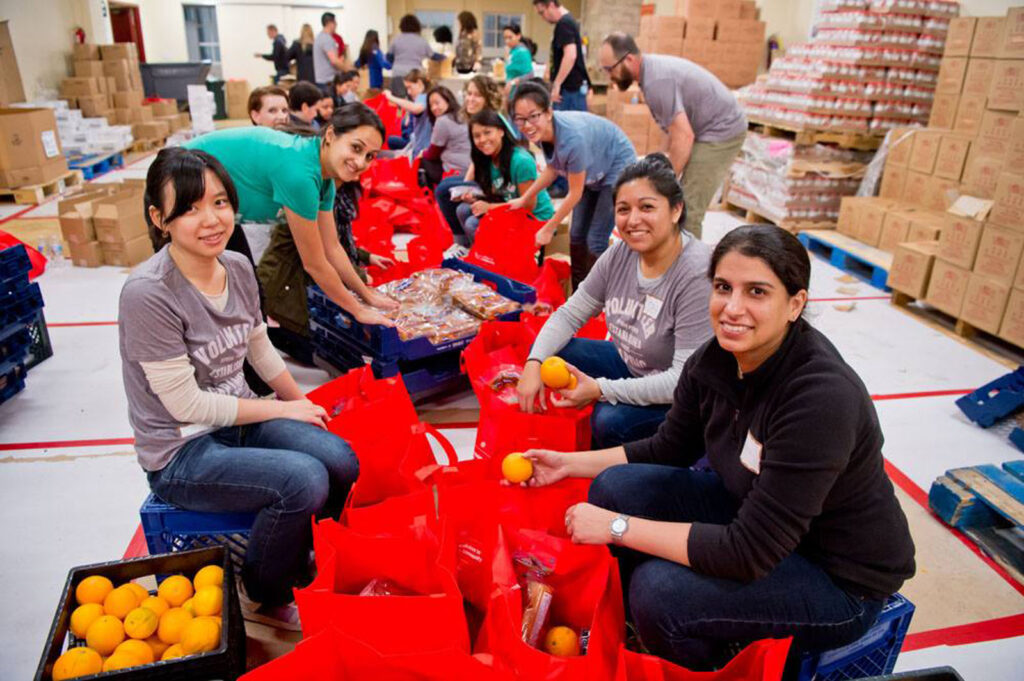 In January, Joshi became GLIDE's Director of the Center for Social Justice. She says that the Center was established to continue the important social justice work of GLIDEsf, whose Tenderloin-based center is known for its outreach programs. Joshi's main areas of focus are policy advocacy, activism, and community organizing. GLIDE's values of truth-telling and teams that create justice movements from the ground up take full advantage of her expertise, she says. "It feels like home to me."
This nationally recognized expert on gender-based violence prevention and intervention lives in Alameda with her husband, APD Chief Nishant Joshi. They share three children and a French bulldog named Booker. She enjoys the island's big city ideology and diversity as well as what she describes as its "small community ties."
The self-admitted overachiever completed a masters degree in Educational Leadership at the Kalmanovitz School of Education at St. Mary's College a few months after she left OPD, and completed a doctorate there last summer. Her LinkedIn profile notes that she also is an adjunct professor at St. Mary's. Her story was featured in the 2020 independent film, Still I Rise, directed by Sheri Shuster.
Joshi has some thoughts about how Alamedans can effect change in the social justice realm. It's worth noting that Alameda County is the third highest 'hotspot' for human trafficking in the nation. "We can think about these issues regionally," she said. "We're all affected. The destabilization of one family—one community—affects all of us."
But what can ordinary citizens do?
"My grandmother always said to find out where your passions and skills set can meet the needs of the world," Dr. Joshi said.
C.J. Hirschfield served for 17 years as Executive Director of Children's Fairyland, where she was charged with the overall operation of the nation's first storybook theme park. Prior to that, she was an executive in the cable television industry. She now contributes regularly to KQED's Perspectives series, The Oaklandside, and eatdrinkfilms.com. She holds a degree in Film and Broadcasting from Stanford University. Her writing is collected at AlamedaPost.com/C_J_Hirschfield/.