City Council Votes in Favor of Forming Two Community Facility Districts to Finance Marina Infrastructure
On April 19th, City Council held public hearings to form two Community Facility Districts (CFDs) for the Alameda Marina development along Clement Avenue. The development will include up to 760 multi-family housing units, 250,000 square feet of commercial and maritime space, 3.59 acres of shoreline open space, and a 530-boat slip marina.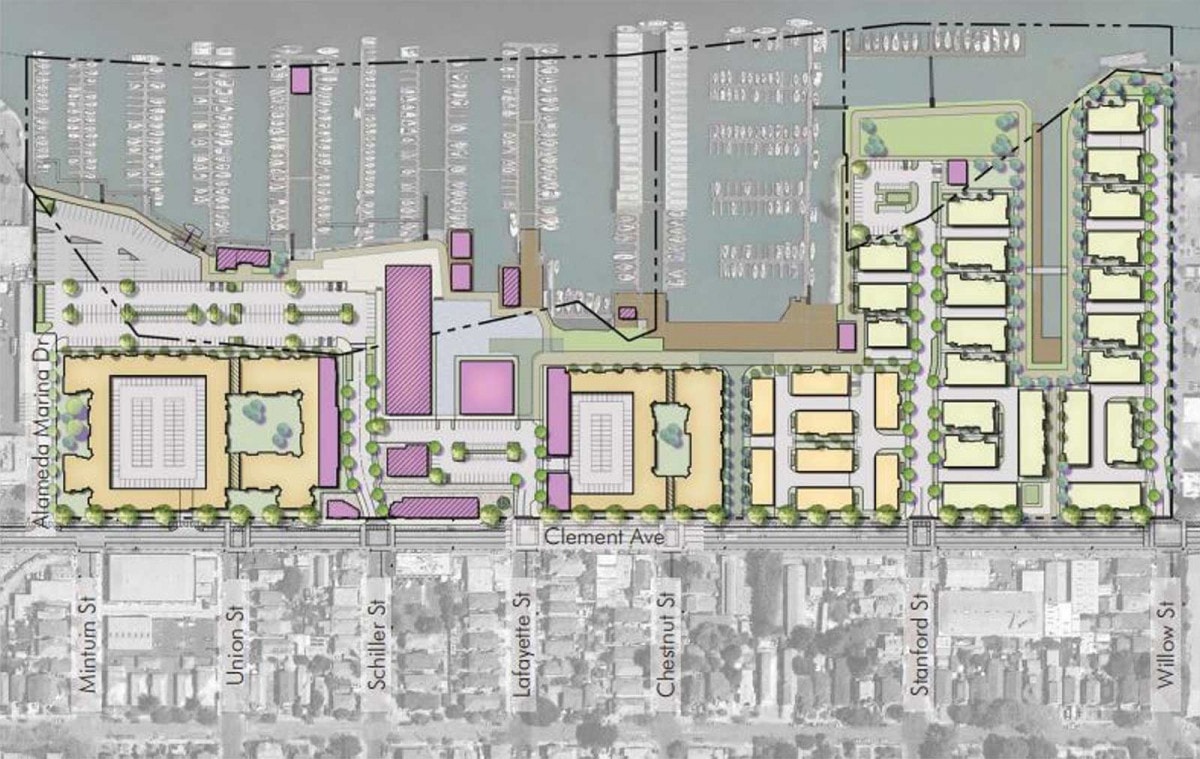 A CFD is a defined geographic area where the City may levy special taxes on property owners to finance public improvements, pay debt service on proposed bonds issued to finance the public improvements, and pay the costs of municipal services.
The first, CFD #22-1, is to finance the public infrastructure needed for the development, including a seawall, improvements to Clement Avenue, and municipal services, by incurring bond indebtedness and levying a special tax within the District.
The second, CFD #22-2, will be activated after the bonds are repaid for the infrastructure, 30 years after their issuance, and only under certain triggering events. One triggering event would be that the constructed shoreline improvements become insufficient due to sea-level rise. The other triggering event would be if the City lacks a lessee to maintain the existing wall or the lessee is in default. This CFD would allow the City to levy a tax within the District to bring in revenue for the seawall's maintenance.
At the hearing, Mayor Marilyn Ezzy Ashcraft invited interested persons to testify for or against the CFDs, their extent, the facilities to be financed, and the issuance of bonds. There was no public comment, and all current property owners voted in favor of the CFDs.
Discussion
Councilmember Trish Herrera Spencer objected to CFD #22-2, noting that there are only a few property owners within the District, primarily the developers. There will be hundreds of property owners as condominiums are sold in the future. She said that those future owners should decide whether they will be subjected to a special tax to maintain and adapt the seawall, as this tax will not be levied for at least 30 years.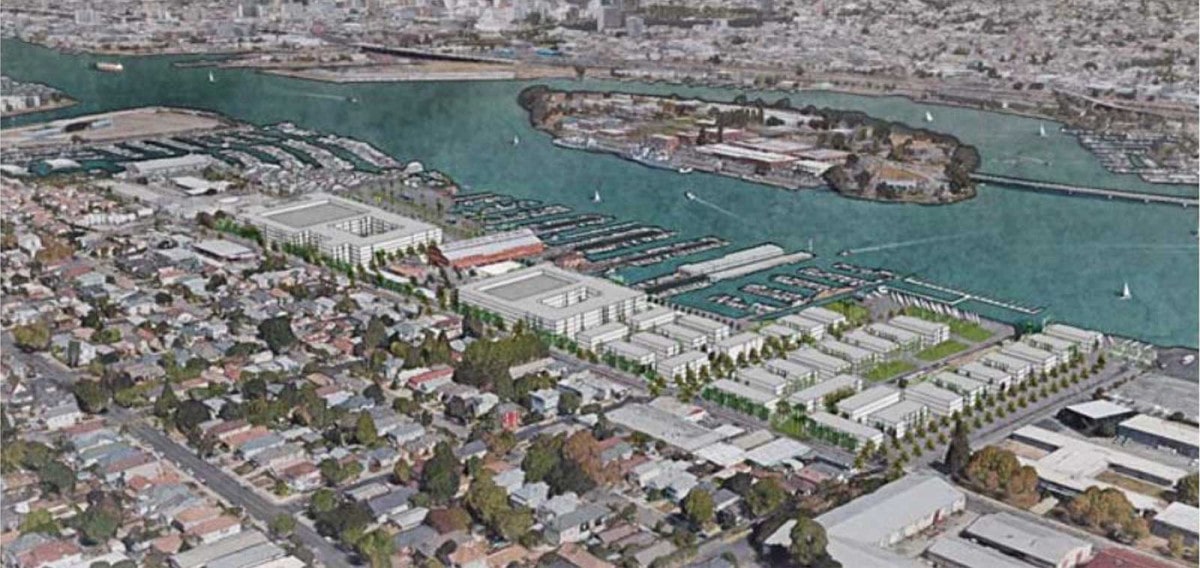 Paul Thimmig, the City's CFD and bond attorney responded that the City's Master Plan for the Alameda Marina project, approved by the City Council in 2018, explicitly provided for establishing a CFD to finance maintenance of the improvements. On March 15th, City Council declared its intention to form a CFD to ensure that the shoreline improvements are maintained consistent with the San Francisco Bay Plan and as prescribed in the San Francisco Bay Conservancy and Development Commission permit and the City's Tideland Lease requirements.
Councilmember Tony Daysog said that this was not a case of taxation without representation because homeowners do have a vote. They will be informed of all taxes and potential taxes before purchasing and can purchase elsewhere or accept the cost of living in an area requiring this kind of maintenance. He added that this CFD safeguards the rest of Alameda from paying for the marina's seawall maintenance and adaptation.
Final Votes
CFD #22-1, to finance the development's public infrastructure, passed with a 4-1 vote, with Mayor Ashcraft, Vice Mayor Malia Vella, and Councilmembers Herrera Spencer and John Knox White voting in favor. Councilmember Daysog voted against it.
CFD #22-2, which intends to ensure maintenance and adaptive measures for the shoreline improvements, also passed with a 4-1 vote. Mayor Ashcraft, Vice Mayor Vella, Councilmembers Daysog and Knox White voted in favor, and Councilmember Herrera Spencer voted against it.
Contributing writer Karin K. Jensen covers boards and commissions for the Alameda Post. Contact her via [email protected]. Her writing is collected at https://linktr.ee/karinkjensen and https://alamedapost.com/karin-k-jensen.