Spring Hill miner built notable Alameda street with his earnings
During the Great Depression, a developer decided to scale back on some homes he was building on Tregloan Court in Alameda's East End. He accomplished this by cutting the size of the dwellings by either two-thirds or three-quarters. The completion of these smaller homes gave rise to a pair of urban legends that survive to this day despite having no basis in fact.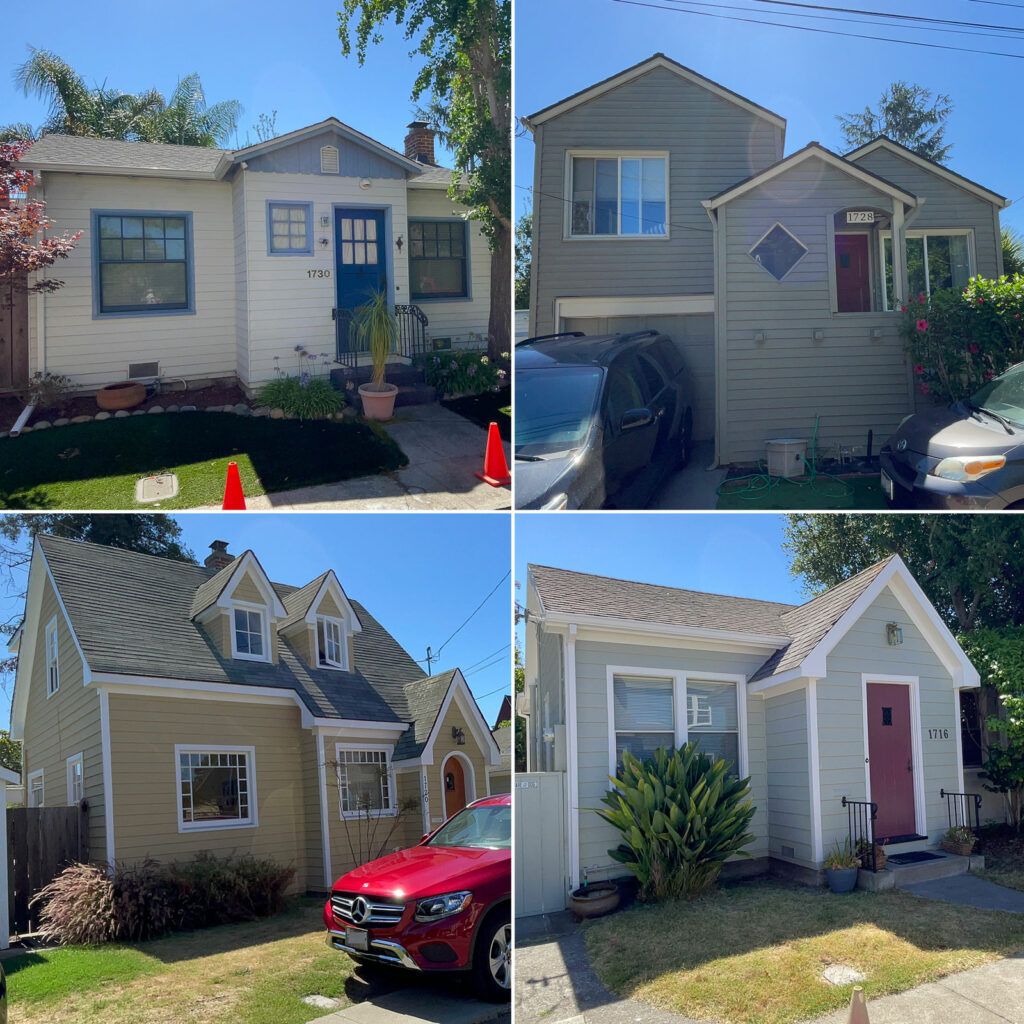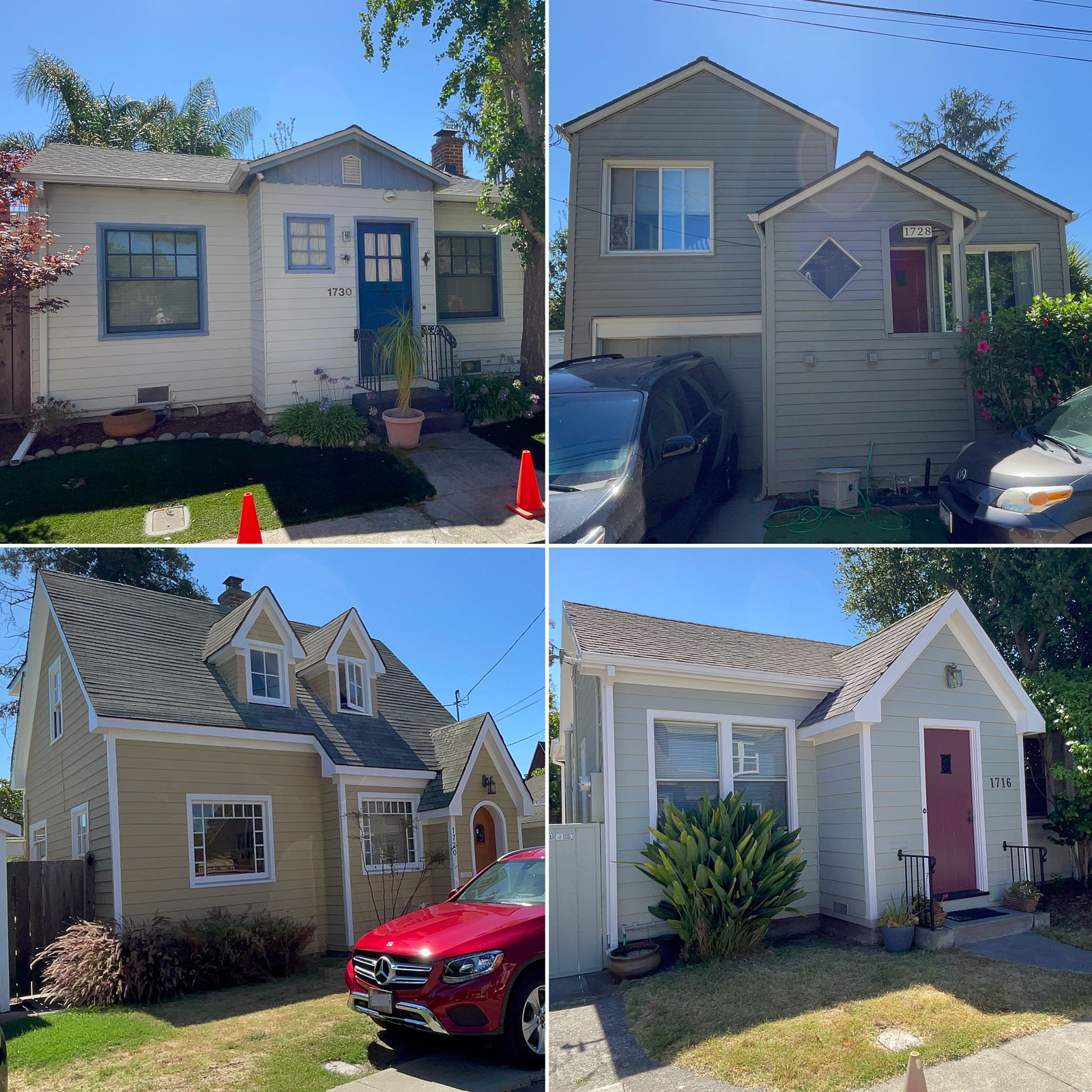 According to the first legend, the developer built these homes with smaller people in mind. His prospects worked in the shipbuilding industry and their smaller size allowed them to fit into the nooks and crannies found on ships under construction.
A second legend spins the tale even further. This one informs the gullible that the developer had the 127 Munchkins from 1939 film The Wizard of Oz in mind when he built the homes. However, these homes were built between 1933 and 1937, several  years before Metro-Goldwyn-Mayer filmed the L. Frank Baum classic.
Tregloan Court takes its name from a family whose last member passed away in Arizona in 1935. Research reveals no connection between the Tregloans and the compact homes built on its eponymous court. The family laid out the court about 1887, the year they built a pair of Queen Anne-style, raised-basement cottages that flank the street at 2615 and 2617 Buena Vista Ave.
Explore the Tregloan Court Neighborhood
Join Alameda Post historian Dennis Evanosky and publisher Adam Gillitt at 10 a.m., Sunday, July 16, for an exploration of the neighborhood surrounding the East End's Tregloan Court. If you can't make it on Saturday, plan on joining us at 10 a.m., Saturday, July 22.  Meet us on Buena Vista Avenue just across from Tregloan Court (between Pearl Street and Versailles Avenue). Dennis will discuss and dispel a pair of fables associated with the court, and we'll explore the neighborhood and investigate how it was developed.
We'll discuss street names and architectural styles. Dennis will point out details on the homes that will help you distinguish a Queen Anne from a Colonial Revival. We'll have a look at an Italianate home, and you'll learn how those Storybook Style homes on Pearl Street and Versailles Avenue evolved from the Doughboys' imaginings to reality.
Who (or what) is the Pearl of Pearl Street? How did the laying out of Lincoln Avenue get resolved in the California Supreme Court? What impediment once stretched along the eastern side of Versailles Avenue. What famous (in his day) photographer made his home in the neighborhood? And what is the story behind those small homes on Tregloan Court? Join us to find out! Tickets are $20: July 16 and July 22. More tour information.
The family lived two blocks away at 2415 Buena Vista, on the north side of the street not far from Park Street. That home no longer stands; a parking lot has taken its place. Four years after they built the homes on Buena Vista, the Tregloans put up two more houses in the same style on the west side of Tregloan Court at 1721 and 1723.
The family's American patriarch, John E. Tregloan, was born on December 29, 1816, in Bodmin, Cornwall, England, to Hannah Ford and James Denethorn Tregloan. John's father served in the Royal Cornwall Regiment of Militia for 25 years.
John began working at the Wheal Vor mine, some 32 miles south of his birthplace in 1830, when he was 14. He married Mary Rogers on June 11, 1837. About five years after they wed, John and Mary decided to cast their lot in America. They departed the Cornish port of Penzance on March 22, 1842, aboard the British brig Triton. John's older brother James traveled with the family.
They arrived in New York City on May 2, 1842, after a 41-day voyage. The ship's manifest prepared on May 11, 1842, lists: "John Tregloan, 25, miner; Mary Tregloan, 27, wife; John Tregloan, 3, son; Honor Tregloan, 1, daughter; James Tregloan, 28, miner." According to the manifest, the brothers were two of 28 tin miners—called tinners—aboard the Triton.
The miners and their families set off for Mineral Point, in the Wisconsin Territory. They traveled first to Havre de Grace, Maryland, and then on the Susquehanna and Tidewater Canal to Wrightsville, Pennsylvania. They then followed what is now Route 30 across the Allegheny Mountains to Pittsburgh. From there the tinners and their families journeyed on the Ohio River to Cairo, Illinois, and up the Mississippi to St. Louis, Missouri.
At St. Louis, three-year-old John had an unfortunate accident. He fell from a steamboat into the Mississippi River. His family rescued the little boy, but he never fully recovered. He died 18 months later, in January 1844.
The miners and their families arrived at Galena, Illinois, on June 12, 1842, where, for undisclosed reasons, an unruly mob confronted them. The party then traveled to its final destination, Mineral Point, where they set to work mining for lead ores. The Tregloans settled in Hazel Green, 31 miles south of Mineral Point.
John and Mary had a second son, born September 28, 1846, in Hazel Green. His parents gave him the necronym "John" to carry on the name of their dead son. A necronym preserves a name in the family that has been extinguished by death. Famous bearers of necronyms include: Ludwig van Beethoven, Vincent Van Gogh and Salvador Dali.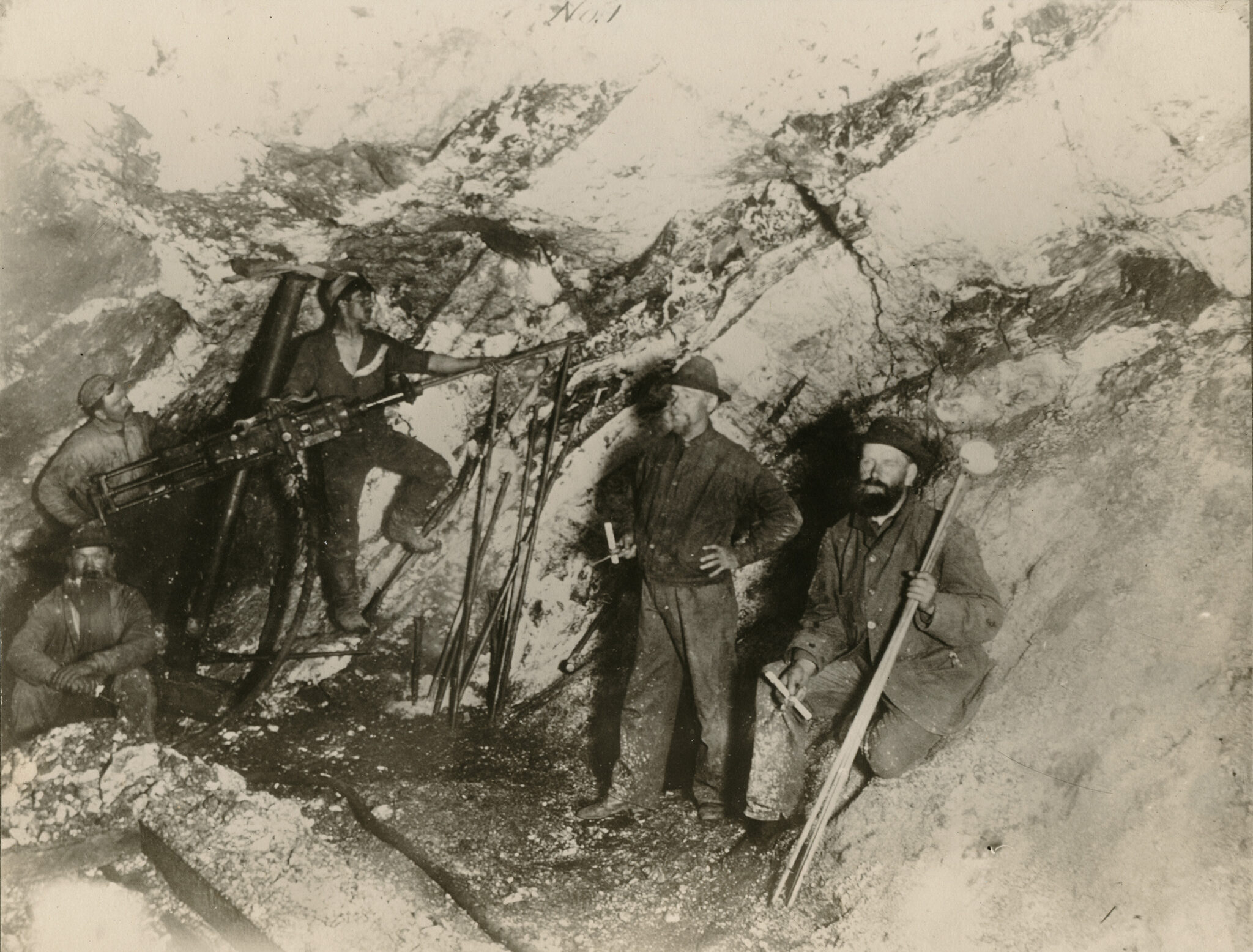 Family records tell us that in 1851, John Sr. left Wisconsin with his brother-in-law Edward Rogers, bound for the California gold fields. He worked at Spring Hill Mine near Amador City. The Tregloans shared in the bounty that the mine produced—approximately $2 million—which equals at least $100 million today.
John sent word to Wisconsin for his wife and family to join him. They settled in Alameda on December 15, 1855. Nine-year-old John Rogers Tregloan was one of the first students to attend Schermerhorn School, which the school board of trustees—then known as commissioners—had named for the family on whose property the school was built. Schermerhorn stood on the west side of Court Street between Van Buren and Jackson streets. The board renamed it Alameda School in 1864, Wilson School in 1892, and then Lincoln School in 1911.
Mary Rogers Tregloan passed away in 1887. She was laid to rest at Mountain View Cemetery in Oakland. The family patriarch, John E. Tregloan, died on November 24, 1897, at the family home at 2415 Buena Vista Ave. His funeral took place three days later at the Park Street Methodist Church. He also was interred at Mountain View.
By 1920 John and Mary's son, John Rogers Tregloan, was living at 1556 Santa Clara Ave. with his daughter Grace and son-in-law, Bernard H. Wedemeyer. Their grandson, John Beecher Tregloan, married Ada Louise Larkey in 1896. In 1920 John Beecher was living in an apartment at 1225 Taylor Ave., in San Francisco. He moved to Arizona where he worked as an engineer for the Miami Copper Company. He died in Graham, Arizona, on September 19, 1935, about the time the developer was building the smaller homes on the court in Alameda that bears his family's name. He rests at Pinal Cemetery in Central Heights, Arizona.
Dennis Evanosky is the award-winning Historian of the Alameda Post. Reach him at [email protected]. His writing is collected at AlamedaPost.com/Dennis-Evanosky.