This is part of our ongoing series of Dave LeMoine's memories of growing up in Alameda and becoming and being a firefighter. New installments are published every Friday.
Station Three – March 3, 1983, 5:00 p.m.
I was driving Engine Three, working with Captain Cornelius Hall and firefighter Jim. The time was around 5:00 p.m.; we were looking forward to a nice dinner and some good fellowship… but not yet. That too-familiar sound breaks the quiet, the tone alert. Not now. Our dinner will get cold!
"Attention all stations. We have the report of shots fired. Officer down in the ten hundred block of Central Avenue. That will be a still response for Engine Three and Rescue Two."
Here comes the adrenalin, maybe two minutes into the response, just a block away from the scene, Corney was on the radio to Central trying to get more information.
"What are we in for?" I asked.
"No further info at this time."
As we approached, we could see maybe ten squad cars, cops in flak vests, with shotguns and assault weapons. I hoped they had it under control. Upon arrival, Captain Hall and Jim were told to enter the house. I was to stand by the rig for further instructions.
As the two firefighters ran up the stairs led by Alameda Police Department. Another officer came out from beside the building and yelled to me, "He's back here!"
Moving onto the path next to the house, I realized I had been left alone… not a good feeling. The path was maybe four feet wide from the house to the fence. As I passed the window, I could hear crashing and yelling above my head inside the building. Ahead of me, the sidewalk was covered with glass. Looking past it, I could see Rob (Officer Robert J. Davey, Jr.) lying face down at the back corner with his head toward me. I was alone, wondering where the cops were, and what was in the backyard. Slowly, I looked around the corner and was shocked to see four or five police on the other side of the yard. No one was near Rob.
Someone yelled at me to do something. As I rolled Rob on his back, I saw the AR-15 under him. He was unresponsive and code blue. Corney and Jim arrived. We tried to start CPR but had trouble, hindered by his flak vest. Try as we might, we couldn't seem to remove it. Everything we did seemed dreamlike, as if moving in slow motion. Rescue Two arrived and we decided instantly to scoop and run in hopes that the doctors at Alameda Emergency could do a miracle. With one motion, Rob was lifted to the gurney and rolled toward the ambulance. We had a clear airway, no pulse and were attempting CPR in too narrow of a path but it was the only way out. Corney and Jim got into the ambulance with Rescue Two's crew. I closed the door and watched them disappear into the dusk.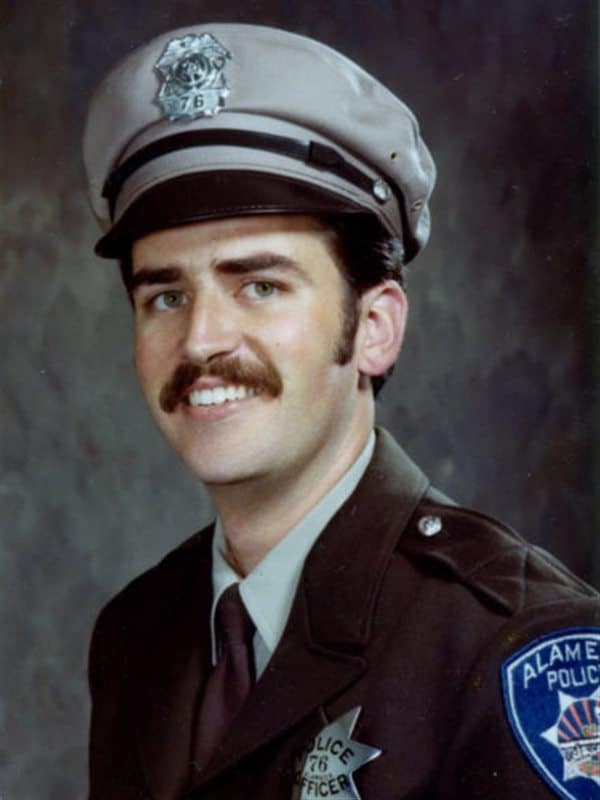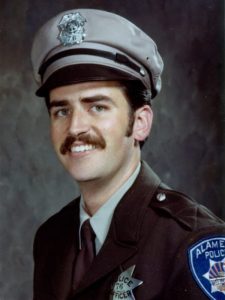 It was strangely quiet for just a moment. Then another cop ran up and said, "You'd better come to the backyard again! We have the suspect with three bullet holes in him."
Great! I was the only firefighter there and didn't have much faith that the APD would help. I called, "Central, could you dispatch Rescue One? We have another shooting victim."
"Roger. Rescue One en route."
I then grabbed what was left of the medical supplies and followed a shotgun-toting officer back to the rear yard. The scene is still etched in my memory. There was one policeman alongside me and three standing on the east side of the yard near the house. I heard shouting but saw no assailant. I asked, "Where is he?"
The policeman pointed to the rear of the yard behind a hedge. By now, I had no confidence in the police and wished someone would explain what was going on. I heard yelling but didn't have the foggiest idea what or where the man was, or if he was still armed.
The cop seemed dazed, as he motioned to me again and said, "Around here."
Behind the hedge was a man facedown with handcuffs and three .357 bullets in him. He was still screaming, "Kill me! Kill me!"
Three cops were standing over him. They had purposely said nothing to us about him until Rob had been attended to. As I began to triage, Rescue One arrived. With a sigh of relief, I handed off to them and made a beeline for Alameda Emergency.
As I walked into the trauma room, it seemed like every nurse and doctor in the hospital was there. Corney was doing heart compression. I asked if he needed a break. He didn't, so I backed up against the wall just as the cardiologist asked Corney, "Do you have a squeamish stomach?"
He replied, "No."
In seconds, with one swipe of the scalpel into Rob's left side, the doctor spread the ribs just enough to get his hand in to feel the heart. The doctor said, "No blood in the heart and the aorta is shredded. Nothing more can be done."
Why? It made no sense. Thinking back to the scene, I was puzzled about how the gun got under Rob. What must have happened, as Rob was positioned at the southwest corner of the building looking into the backyard, he was watching the door with his back to the side path. When the cops entered the front door, the assailant jumped through the west side window and landed on the path facing Rob. Both men must have been startled and, facing each other, they fired. Rob hit the man three times; unfortunately, though he was hit only once, the bullet just nicked his vest and entered under his arm. One inch either way might have saved his life.
They must have come together, and Rob was able to wrestle the gun away before falling, which probably saved some of his fellow officers. The assailant made it to the backyard with three .357 bullets in him. What a shame he lived; frankly, I didn't want to touch him and was glad to step back as help arrived that hadn't seen what he had done to our brother. No more dad, no more husband, and no more friend.
A couple of days later, Assistant Chief Alberty interviewed all firefighters that responded to the shooting. It seems that we received a report from APD that the fire department was slow and inept with our performance at the scene. Upon hearing that, I blew up and told him that the only thing that wasn't done right at the scene was on the part of the cops. It must be their cover-up for doing nothing. It was simply a smokescreen to divert attention from their guilty conscience. I offered to testify to what really went down, and nothing more was said. In hindsight, it's hard to deal with one of your own, and the fact that it could have been any one of them, caused the avoidance. I do understand. Shock can do that.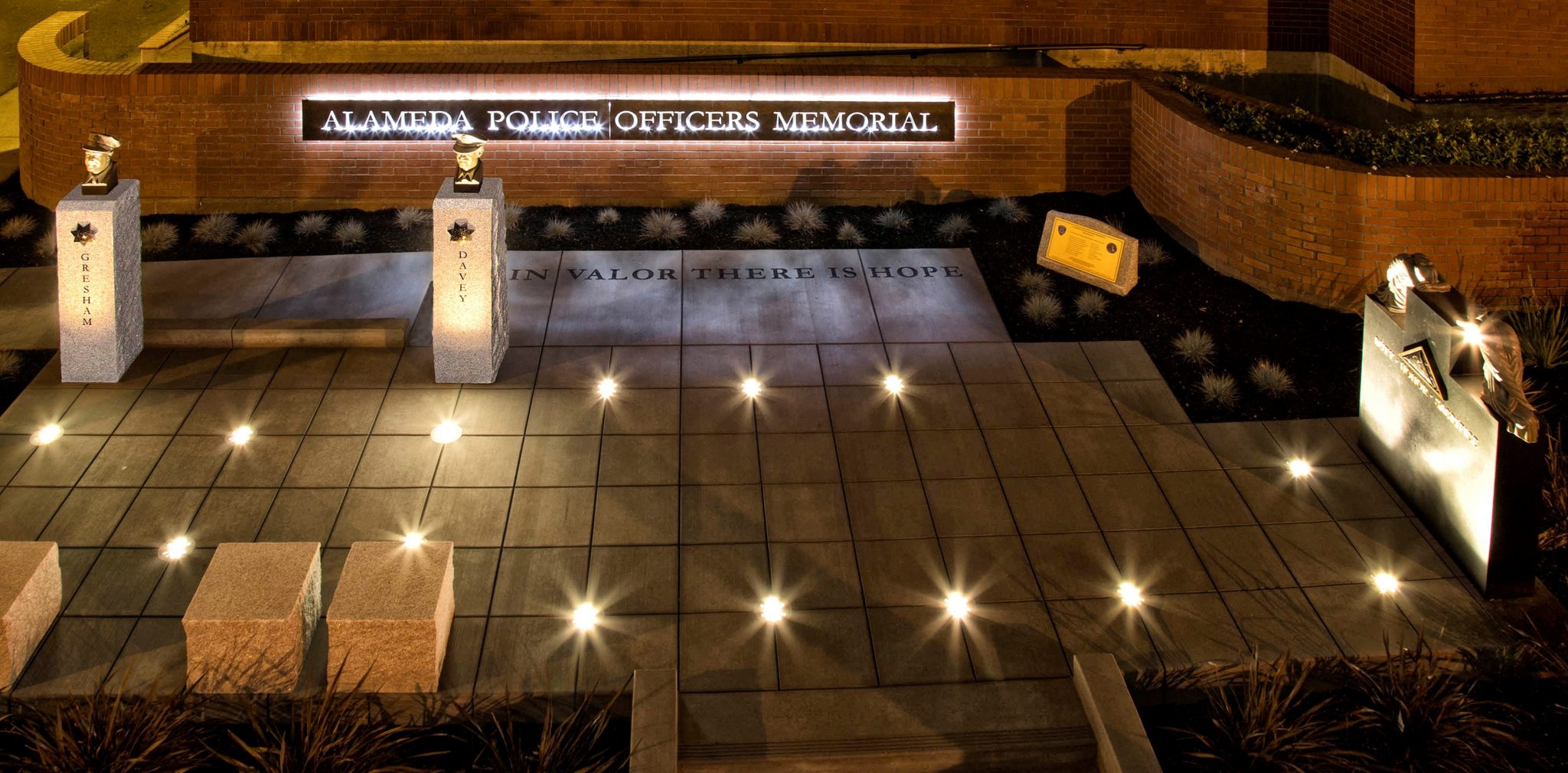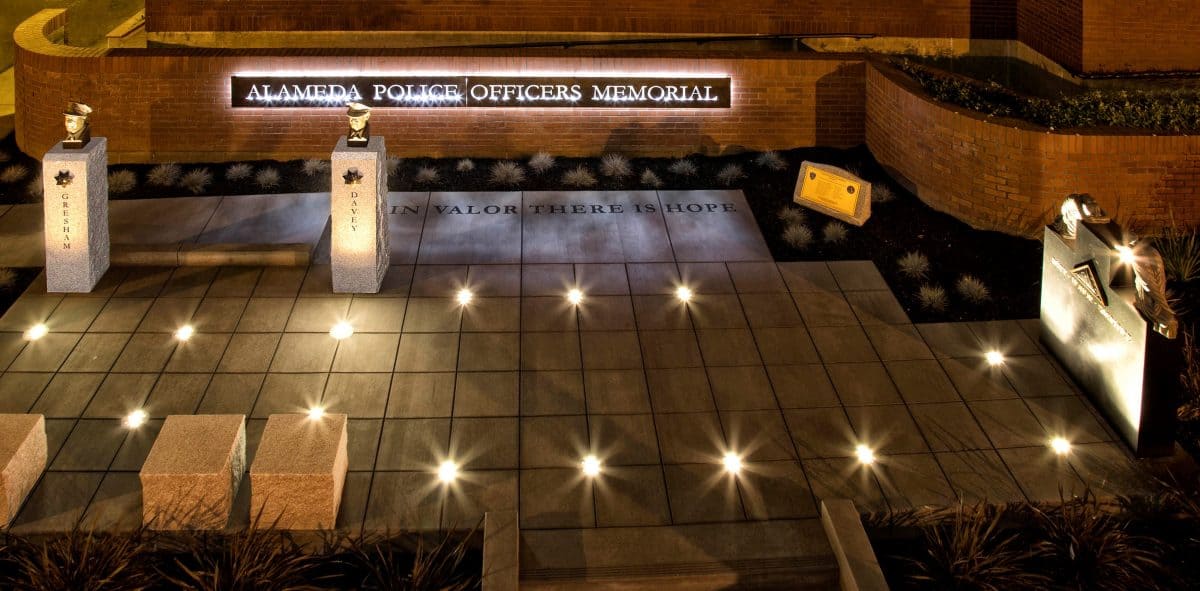 David LeMoine is retired from the Alameda Fire Department and now lives in Eagle, ID. These stories are excerpted from his book, I Could Have Died a Thousand Deaths, published by Big Boots Publishing of Redding, CA.