Laugh your butt off with Alameda native Nina G. and the Comedians with Disabilities Act on October 13.
"You should never pity me for having a disability, but you can pity me for going to Catholic school in the 1980s, which is what I did with a stutter and dyslexia," said Nina G. She is a featured performer at the upcoming Comedians with Disabilities Act showcase at Alameda Comedy Club on Thursday, October 13. The comedian also has a central auditory processing disorder that impacts how she processes what she hears, which made her experience in early education—with an unaccommodated learning disability—very difficult.
"The emotional impact it had on me was a lot," the fifth generation Alamedan continued. "It was before accommodations for kids were as common as they are now, which is why my first book (Once Upon an Accommodation: A Book About Learning Disabilities) was written for kids. It's about how to advocate for an accommodation if they have a learning disability. That was something that my Catholic schools didn't necessarily understand."
Nina G.'s road to the stage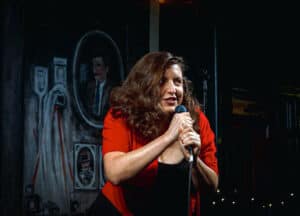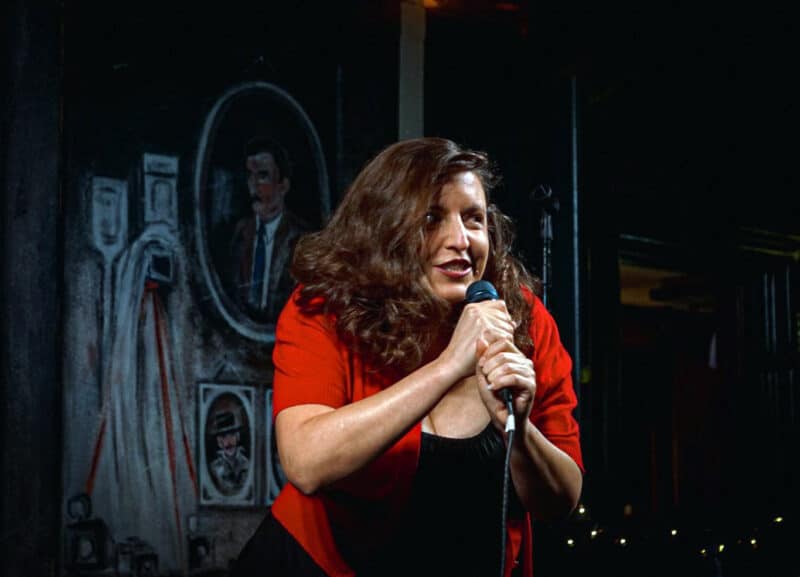 The roundabout good news for Nina is that she wasn't accepted into the prestigious Catholic high school she chose, so she continued her education in public school after eighth grade. "I went to Alameda High School, which was a saving grace," she said, because AHS provided special education services. "My special ed teacher there (Joy Bramlette) was the best thing that ever happened in my life, aside from my parents," Nina said. "I'm still in contact with her."
Bramlette encouraged Nina to pursue her childhood dream of becoming a stand-up comic. "I wanted to be a comic since I was 11 years old, but I hid it from everybody," Nina said. "Everyone knew I loved comedy, but they didn't know I wanted to be a comic." When she was 8 years old, Nina made a sock puppet of Lily Tomlin as Edith Ann, which Tomlin autographed years later after a show. Tomlin was Nina's idol, so when she was assigned to do "circle time" with 3-year-olds as part of her AHS special ed program, Nina channeled Edith Ann to tell stories. Bramlette observed that performance, saw how talented Nina was, and gave her the confidence to become a professional comedian. To this day, Ms. Bramlette, as Nina still refers to her, drives from Los Angeles to see Nina perform. "It's such an honor to have that person who was so important, who changed my life," Nina said.
Comedians with Disabilities Act is born
Nina broke into professional comedy 13 years ago at an open mic show at San Francisco Comedy College, before venturing out to clubs and Brainwash, a South of Market laundromat/café/performance space. "It was a major place for comics of my generation to develop their act," she said. "It was the Holy City Zoo of my generation."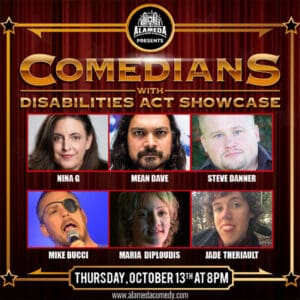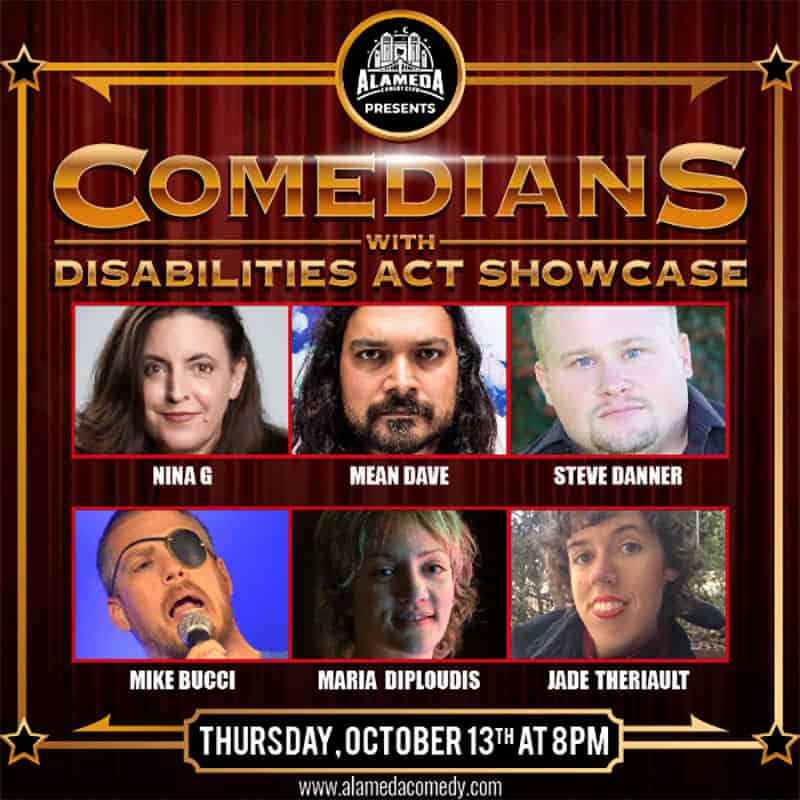 About a year later, she joined forces with Comedians with Disabilities Act, which wheelchair comedian Michael O'Connell started in 2010 after seeing Steve Danner, a little person comedian, perform at Laughs Unlimited in Old Sacramento. O'Connell was "blown away" by Danner's comedy writing and stage presence, according to his website, and "it occurred to him that a comedy group made up of disabled comedians could be a big hit." He didn't do anything about it at the time, but in his words: "If I only knew a blind comedian, then we'd really have something."
A few months later, comedian/producer Keith Lowell Jensen told O'Connell about a young blind comic named Eric Mee, and Comedians with Disabilities Act became a reality. Their first show, at the Sacramento Comedy Spot, sold out and got rave reviews. The group almost immediately booked their next show at the popular Punch Line comedy club in San Francisco. Nina heard about it and asked to do a guest set. "She brought the house down," according to O'Connell's site. "The three male comics agreed—the sausage fest was over, and Nina needed to be a part of it full-time." Thus, the original foursome was born.
Leaving a legacy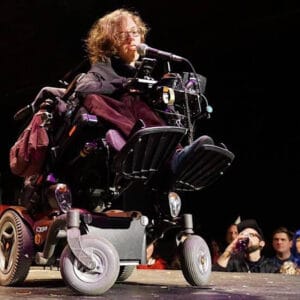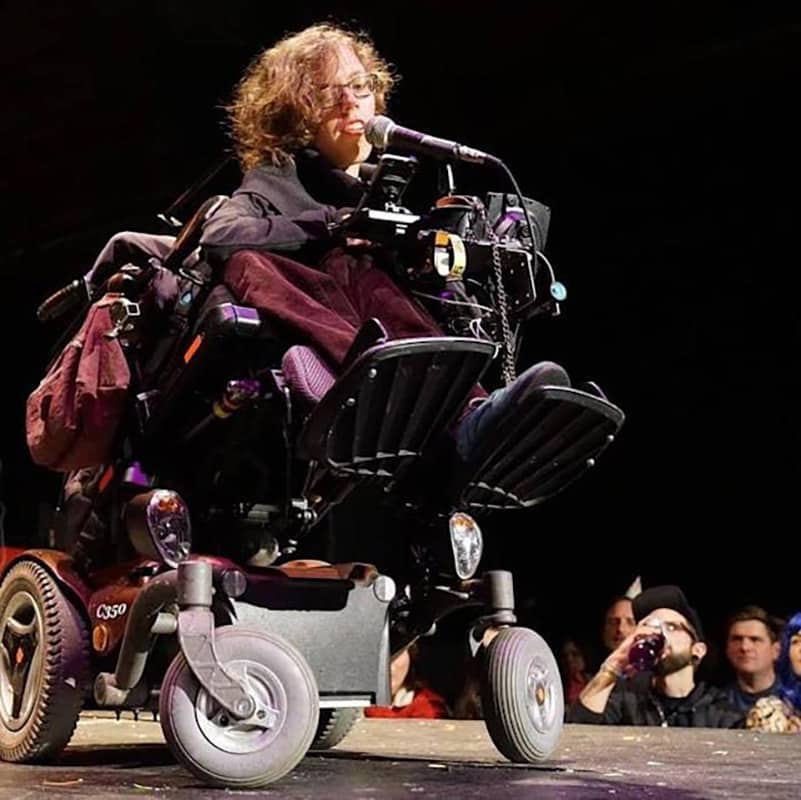 Sadly, O'Connell died in 2016. "We wanted his legacy to live on," Nina said. The group has now grown from the original foursome to 16 comics across four shows, with four different headliners in four different towns. "Comedians with Disabilities Act helped me find my voice as a disabled comic," Nina said. "It really set that tone that I could talk about these things as long as I was funny. You gotta be funny. You can't half-ass funny."
The name, Comedians with Disabilities Act, was a play on words, from the Americans with Disabilities Act. "It sets the tone that there is a political piece of having a disability," Nina said. "If you say that the personal is political, then us being up there talking about our experiences as disabled people is very much political in terms of bringing attention to some of the access issues and some of the disability rights issues."
The politics of being a disabled comedian performing on stage is especially evident when considering the accessibility of the stage for performers at most venues, which is unregulated. This is in stark contrast with basic accessibility accommodations required for entrances and exits for the audience.
Representation and accessibility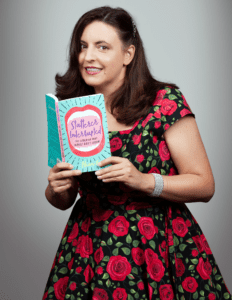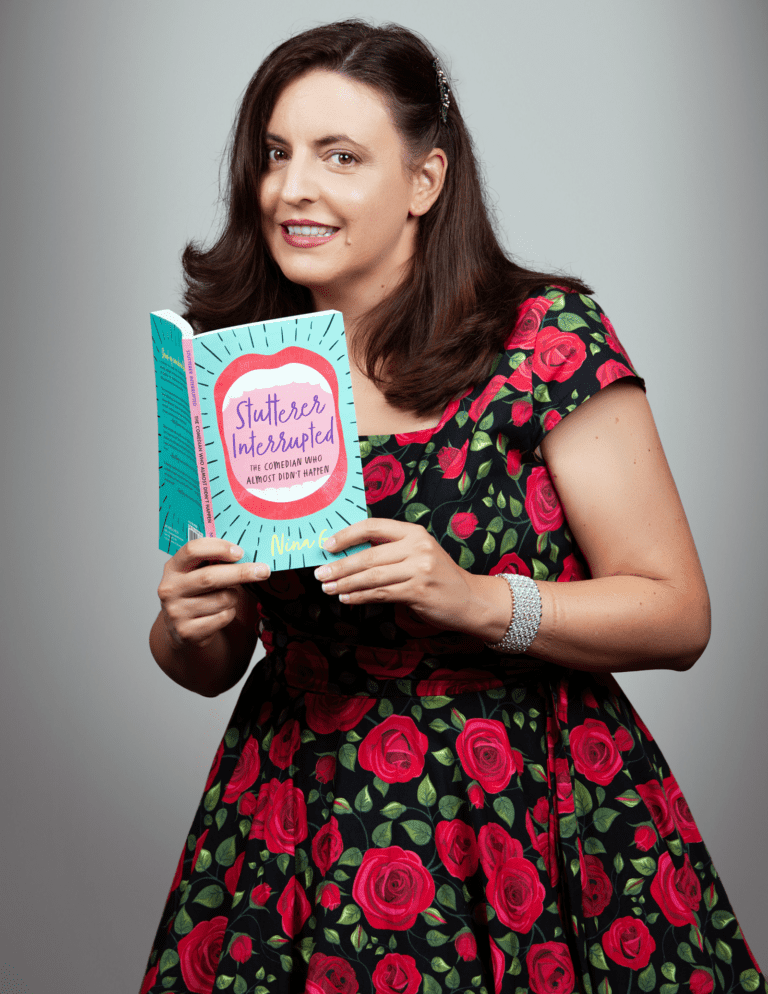 "I can walk, but we have a number of wheelchair users on the tour and not all stages are accessible in comedy clubs and bars and venues," Nina noted. "To me that is a major issue. You're not even able to step foot onto the stage and how are you supposed to access the world of comedy and the world of acting and all of those things? Representation needs to be accessible to the performers, not just to the audience. I do know that the Alameda Comedy Club set out to make the experience accessible for the performers as well as for the audience. They can do everything there, from perform to pee, so it's really great."
Nina G's books, Bay Area Stand-Up Comedy: A Humorous History, Stutterer Interrupted: The Comedian Who Almost Didn't Happen, and Once Upon an Accommodation: A Book About Learning Disabilities, are available in Alameda at Books Inc. and wherever books are sold.
Purchase tickets online ($20) for the October 13 Comedians with Disabilities Act showcase at Alameda Comedy Club, 2431 Central Ave. The show, hosted by Mean Dave, features Nina G., headliner Jade Theriault, Mike Bucci, Maria Diploudis, and Steve Danner.
Liz Barrett is the Copy Editor of the Alameda Post and writes about our community. Contact her via [email protected]. Her writing is collected at AlamedaPost.com/Liz-Barrett.